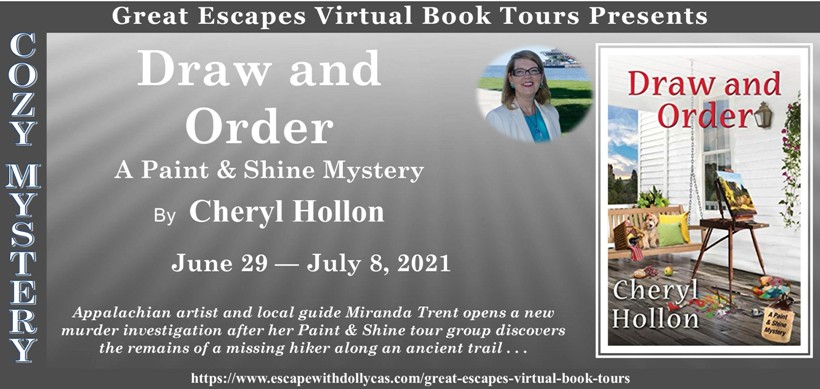 The road to publication can be a difficult journey filled with detours, difficulties, and an endless supply of obstacles. For me, establishing a habit of writing every day was the turning point from writer-in-waiting to published author. Giving my writing time priority over everything else helped me turn the corner.
Strangely, it wasn't the quality of the words that pushed me to a higher level of professionalism. It was taking a focused approach to the physical act of writing. As I am deep in revisions for the seventh book in the Webb's Glass Shop Mystery series, I feel like a professional going about the practical business of crafting another story.
Feeling like a professional is a condition you are searching for—how you achieve that feeling is a personal journey of discovery. Some writers I know achieved that level by first submitting short stories until one was accepted and published. Yes! Validation achieved. Others have considered the completion of a novel-length manuscript as proof of professional standing. The key in these cases was that afterward, they felt like a career writer.
The journey will take different paths and will be unique to each writer. Look for that turning point and see how it affects your next steps. The funny part is that you can't tell if you've turned that corner until you can look back and see it. When I look back after publishing more than eight full-length mysteries, I can see that I turned that corner when I started writing every day—just like a job—every single day.
What is holding you back from your dream?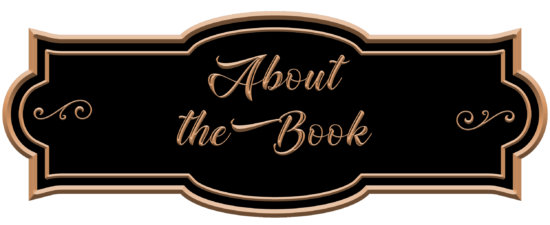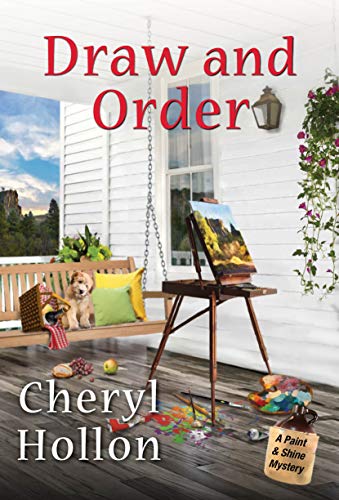 Appalachian artist and local guide Miranda Trent opens a new murder investigation after her Paint & Shine tour group discovers the remains of a missing hiker along an ancient trail . . .
For her latest excursion, Miranda is thrilled to take a close-knit group of rock climbers, the Risky Business Adventurers, up the challenging Battleship Rock Trail to paint and sample moonshine. But the outing is cut short when they discover a skeleton near the trailhead. Even more startling, the bones belong to Howard Cable, Miranda's cousin…and a former classmate of the Risky Business group.
The sheriff chalks it up to a hiking accident, but Miranda isn't convinced that Howard, an experienced woodsman, died within sight of a well-marked trail. So, with the help of Ranger Austin Morgan, Miranda sets out on her own investigation and discovers that the Risky Business group is keeping plenty of secrets. But is one of them hiding the truth about Howard's death?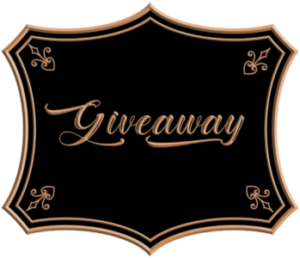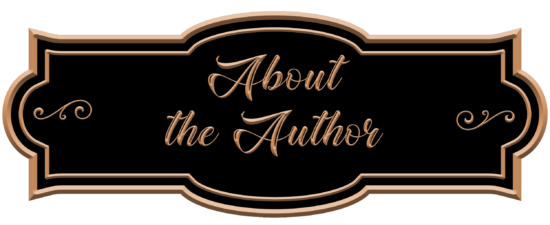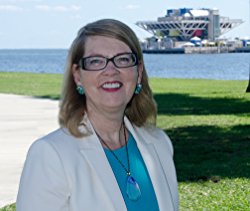 Cheryl Hollon now writes full-time after she left an engineering career of designing and building military flight simulators in amazing countries such as England, Wales, Australia, Singapore, Taiwan, and India. Fulfilling the dream of a lifetime, she combines her love of writing with a passion for creating glass art. In the small glass studio behind her house in St. Petersburg, Florida, Cheryl and her husband design, create, and produce fused glass, stained glass, and painted glass artworks.

June 28 – I Read What You Write – AUTHOR INTERVIEW
June 28 – Literary Gold – SPOTLIGHT WITH EXCERPT
June 29 – Author Elena Taylor's Blog – CHARACTER INTERVIEW
June 29 – #BRVL Book Review Virginia Lee Blog – SPOTLIGHT
June 30 – Brooke Blogs – SPOTLIGHT
June 30 – Novels Alive – GUEST POST
June 30 – Escape With Dollycas Into A Good Book – CHARACTER GUEST POST
July 1 – Baroness' Book Trove – REVIEW
July 1 – Reading Is My SuperPower – REVIEW
July 2 – Books a Plenty Book Reviews – REVIEW, CHARACTER INTERVIEW
July 2 – Novels Alive – REVIEW
July 2 – Sapphyria's Book Reviews – SPOTLIGHT
July 3 – The Avid Reader – REVIEW, EXCERPT
July 3 – FUONLYKNEW – SPOTLIGHT
July 4 – OFF
July 5 – Christy's Cozy Corners – RECIPE POST
July 5 – Maureen's Musings – SPOTLIGHT
July 6 – Celticlady's Reviews – SPOTLIGHT
July 6 – Socrates Book Reviews – SPOTLIGHT
July 6 – My Journey Back – RECIPE POST
July 7 – Ascroft, eh? – CHARACTER INTERVIEW
July 7 – My Reading Journeys – REVIEW
July 8 – BookishKelly2020 – SPOTLIGHT
July 8 – Mysteries with Character – REVIEW
July 8 – Cassidy's Bookshelves – REVIEW