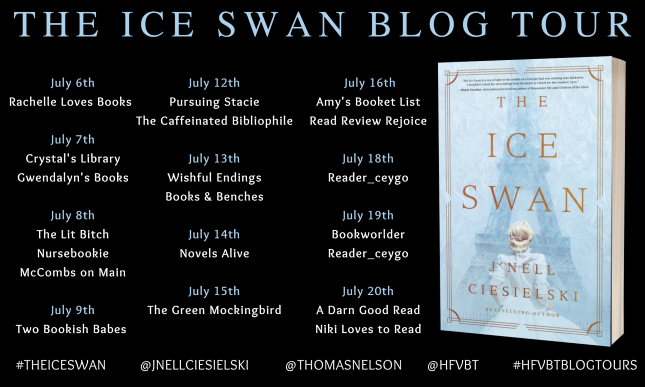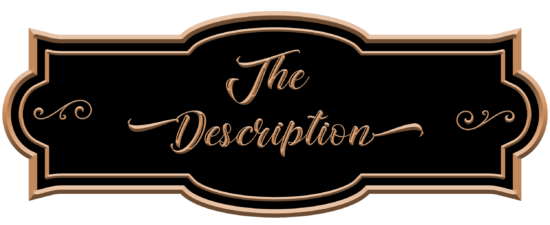 Publication Date: July 6, 2021
Amid the violent last days of the glittering Russian monarchy, a princess on the run finds her heart where she least expects it.
1917, Petrograd. Fleeing the murderous flames of the Russian Revolution, Princess Svetlana Dalsky hopes to find safety in Paris with her mother and sister. But the city is buckling under the weight of the Great War, and the Bolsheviks will not rest until they have erased every Russian aristocrat from memory. Svetlana and her family are forced into hiding in Paris's underbelly, with little to their name but the jewels they sewed into their corsets before their terrifying escape.
Born the second son of a Scottish duke, the only title Wynn MacCallan cares for is that of surgeon. Putting his talents with a scalpel to good use in the hospitals in Paris, Wynn pushes the boundaries of medical science to give his patients the best care possible. After treating Svetlana for a minor injury, he is pulled into a world of decaying imperial glitter. Intrigued by this mysterious, cold, and beautiful woman, Wynn follows Svetlana to an underground Russian club where drink, dance, and questionable dealings collide on bubbles of vodka.
Out of money and options, Svetlana agrees to a marriage of convenience with the handsome and brilliant Wynn, who will protect her and pay off her family's debts. It's the right thing for a good man to do, but Wynn cannot help but hope the marriage will turn into one of true affection. When Wynn's life takes an unexpected turn, so does Svetlana's—and soon Paris becomes as dangerous as Petrograd. And as the Bolsheviks chase them to Scotland and beyond, Wynn and Svetlana begin to wonder if they will ever be able to outrun the love they are beginning to feel for one another.
"The Ice Swan is a ray of light in the middle of a Europe that was sinking into darkness. Ciesielski's talent for storytelling from the heart is a feast for the readers' eyes." —Mario Escobar, international bestselling author of Remember Me and Children of the Stars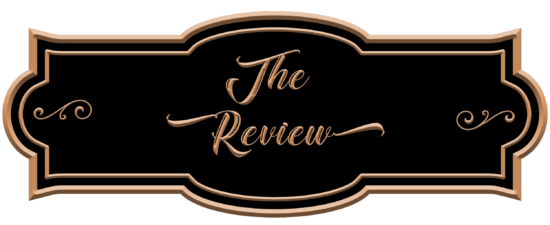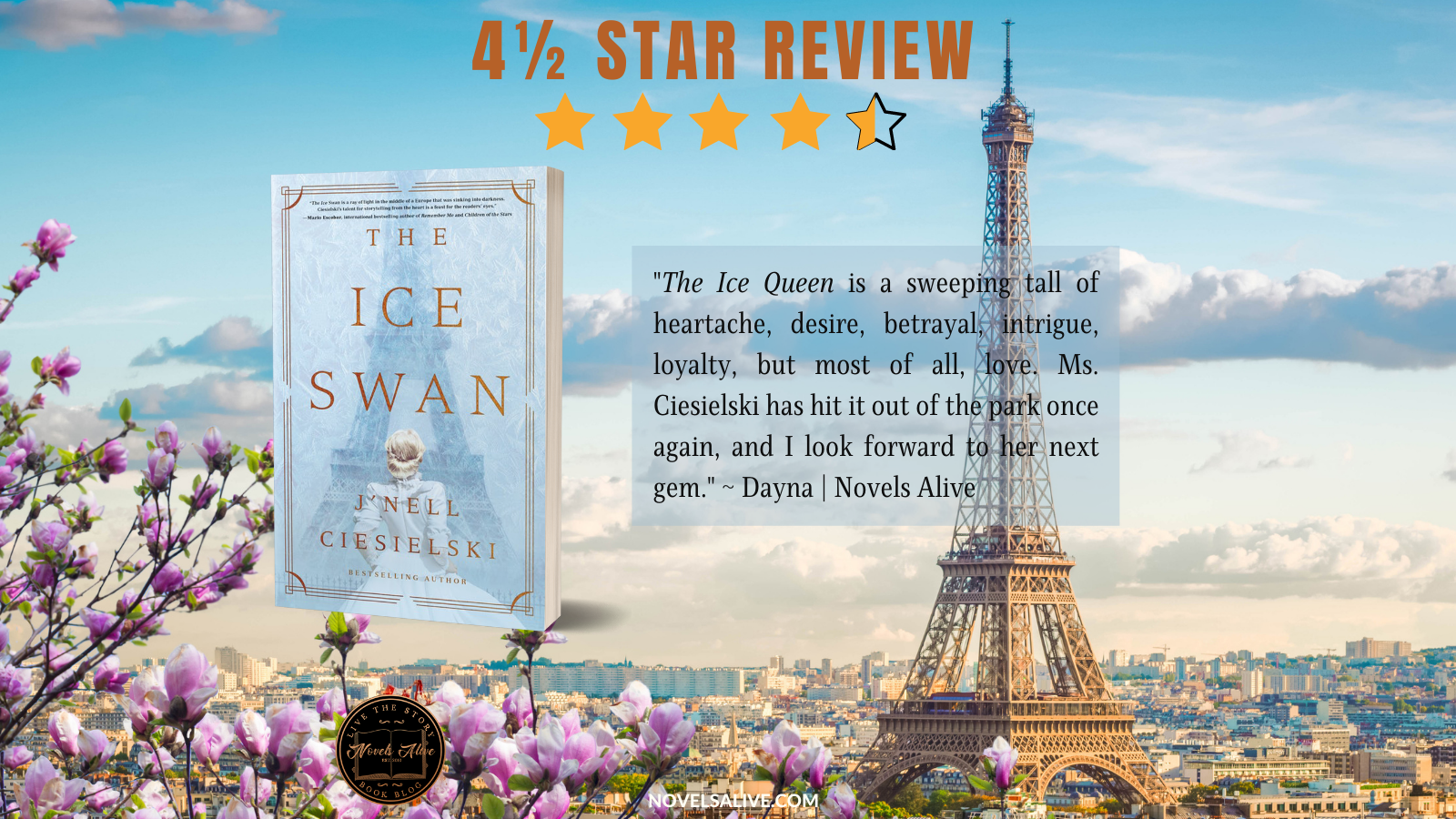 The Ice Swan by J'Nell Ciesielski is the second book I've read by this author, and I am always impressed by her superb technical writing skills. The research she clearly does creates realistic scenes which transport the readers into the landscapes of her storytelling.
The book begins in Petrograd 1917. The beginning of the end of Imperial Russia. No more czars and czarinas, Rasputin is dead, and Lenin and his Red Army have taken control of the whole of Russia. The royals of Russia are hunted and slaughtered wholesale, and those who live, flee to seek asylum with only what they can carry with them. Some have jewels they can use to barter for food and lodgings, while others leave with only the clothes on their backs. 
These royals are left to fend for themselves in a harsh new reality they are not used to and are even less equipped to handle. After fleeing Petrograd, we find our heroine in a dirty Paris basement of a church with her snooty mother—who refuses to understand or cope with the realities of their new life—her little sister, and several other former royals in similar circumstances. 
Not only are the former royals seeking refuge in a strange land, but they are also hiding from members of the Red Army, still seeking their heads. Svetlana understands the risks of seeking help and uses great care about exposing who she truly is to outsiders. However, her mother isn't so circumspect.
Wynn is the second son of a Scottish Duke and has dedicated his life to that of a surgeon. During the Great War, he has honed his skills and has become renowned for his cardiac abilities, which is still a great mystery at this time in history.
When Wynn bumps into Svetlana, the sparks immediately begin to fly, and Svetlana realizes she's not going to be able to get rid of this guy so easily, and as time goes on, she's not sure she wants to.  
Ms. Ciesielski does a fantastic job spelling out just how dire it was for those in the upper echelons of Russian society to drop so low and how they were preyed upon by some Parisians, and also by those from their own country which had little sympathy for their plight. Who can blame them, really? If you had been a Russian who left your country for a better life and had seen the excesses of the aristocracy and the deprivation of your people, how much sympathy would you have when the nobility are forced to flee? 
The Ice Swan takes you on a journey through the war-ravaged streets of Paris to the backstreets of hidden "White Russian" clubs where former elites can party like it's 1899… for a price. And that price is a hefty lift, as Svetlana finds out the hard way. Secretly, members of the Red Army are roaming the streets of Paris, and they are hunting Russian aristocrats and sympathizers. Life is not safe for Svetlana nor her family, but Wynn has a way out. Marry him. 
He wouldn't have to ask me twice!
There were times I became frustrated with Svetlana and her coldness toward Wynn, whom I adored, but I could understand where that aloofness came from—she was Russian, after all—and she had gone through horrors many could not understand. Wynn had such compassion and love and was far more understanding than I think I could have been, and I truly loved his character and his mother as well. Svetlana's mother, however, well, she was a piece of work. Perhaps it would have been best to ship her back to the motherland.
The war is over, and Wynn and Svetlana are now in Wynn's home of Scotland. Wynn is trying to find a hospital to work as a cardiac surgeon and further hone his skills when a huge hiccup challenges Wynn and the young marriage. More twists and turns develop as Wynn and Stevlana decide what kind of marriage they will have. Will it be a marriage of convenience, or will it be a love match?
The Ice Queen is a sweeping tall of heartache, desire, betrayal, intrigue, loyalty, but most of all, love. Ms. Ciesielski has hit it out of the park once again, and I look forward to her next literary gem.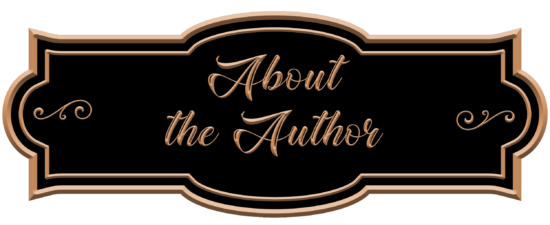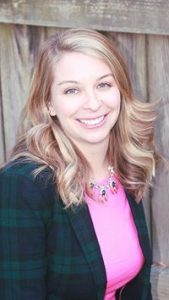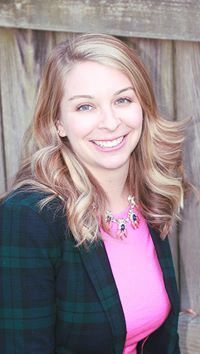 With a passion for heart-stopping adventure and sweeping love stories, J'nell Ciesielski weaves fresh takes into romances of times gone by. When not creating dashing heroes and daring heroines, she can be found dreaming of Scotland, indulging in chocolate of any kind, or watching old black and white movies. Winner of the Romance Through the Ages Award and the Maggie Award, she is a Florida native who now lives in Virginia with her husband, daughter, and lazy beagle.

Tuesday, July 6
Review at Rachelle Loves Books
Wednesday, July 7
Review at Crystal's Library
Review at Gwendalyn's Books
Thursday, July 8
Review at Nursebookie
Review at The Lit Bitch
Review at McCombs on Main
Friday, July 9
Review at Two Bookish Babes
Monday, July 12
Review at Pursuing Stacie
Review at The Caffeinated Bibliophile
Tuesday, July 13
Review at Wishful Endings
Interview at Books & Benches
Wednesday, July 14
Review at Novels Alive
Thursday, July 15
Review at The Green Mockingbird
Friday, July 16
Review at Amy's Booket List
Review at Read Review Rejoice
Sunday, July 18
Review at Reader_ceygo
Monday, July 19
Review at Bookworlder
Interview at Reader_ceygo
Tuesday, July 20
Review at A Darn Good Read
Review at Niki Loves to Read