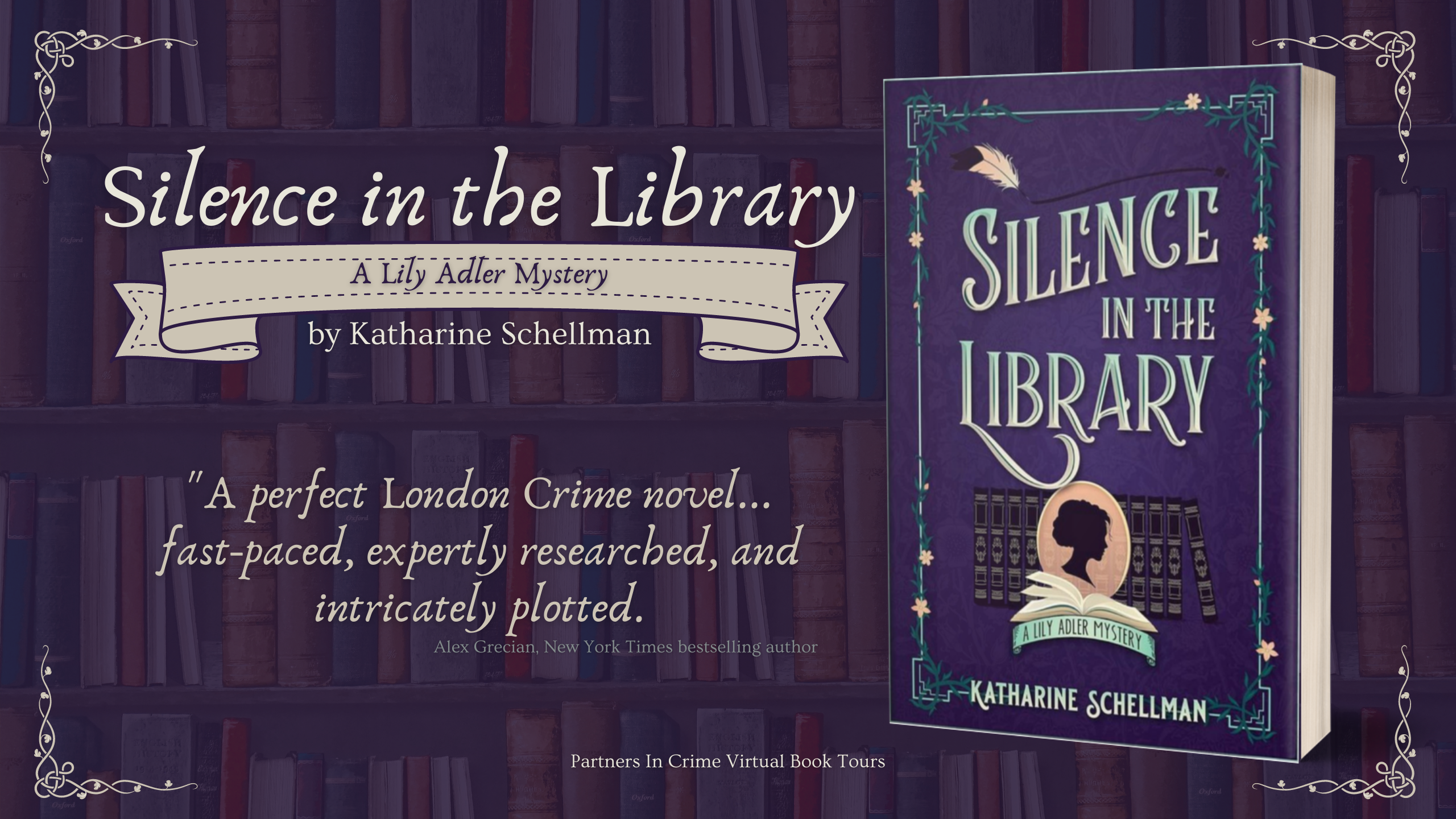 A friend of mine who is also a novelist has a coffee mug that makes me laugh every time I see it. "Don't upset the writer," the side reads, "or she may put you in a novel and kill you."
I can't keep track of the number of times I've had folks try to guess who a certain character "is" in real life. But while I know plenty of writers who do model their characters after friends, family, or near-strangers, I've never had a real person in mind when I'm writing a fictional one.
All of my planning starts with characters, rather than with plot or setting. And those characters tend to stroll into my mind almost fully formed: how they look, how they talk, their physical mannerisms, and more. Plots, conflicts, particular scenes (and yes, murders) take a little more time for me to work out. But the characters tend to be there right away.
That's not to say that my characters are never influenced by something outside my own imagination. Lily Adler, my amateur sleuth, is a young widow who no longer has any interest in settling down to raise a family—a deliberate nod to many of the brilliant, adventurous women in my life who are child-free by choice. And Ofelia Carroway—who you will meet halfway through Silence in the Library—was inspired by the unseen Miss Lambe in Jane Austen's unfinished novel Sanditon.
In my books, I hope you'll see characters that you can empathize with and see yourself in, characters who feel like familiar friends or lifelong rivals. But you won't see real people from my life. That's just not how my writing brain works.
And anyway, as a mystery writer with a growing body count, putting real people in my novels feels downright dangerous. I'm not particularly superstitious, but even I have my limits!
Thanks so much for stopping by and reading today. And if you do pick up a copy of Silence in the Library, I hope you'll send me an email and tell me who the characters remind you of from your own life!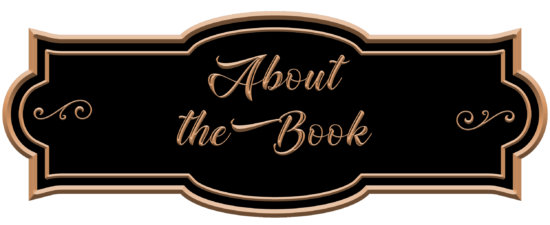 Regency widow Lily Adler didn't expect to find a corpse when visiting a family friend. Now it's up to her to discover the killer in the charming second installment in the Lily Adler mysteries.
Regency widow Lily Adler has finally settled into her new London life when her semi-estranged father arrives unexpectedly, intending to stay with her while he recovers from an illness. Hounded by his disapproval, Lily is drawn into spending time with Lady Wyatt, the new wife of an old family friend. Lily barely knows Lady Wyatt. But she and her husband, Sir Charles, seem as happy as any newly married couple until the morning Lily arrives to find the house in an uproar and Sir Charles dead.
All signs indicate that he tripped and struck his head late at night. But when Bow Street constable Simon Page is called to the scene, he suspects foul play. And it isn't long before Lily stumbles on evidence that Sir Charles was, indeed, murdered.
Mr. Page was there when Lily caught her first murderer, and he trusts her insight into the world of London's upper class. With the help of Captain Jack Hartley, they piece together the reasons that Sir Charles's family might have wanted him dead. But anyone who might have profited from the old man's death seems to have an alibi… until Lily receives a mysterious summons to speak with one of the Wyatts' maids, only to find the young woman dead when she arrives.
Mr. Page believes the surviving family members are hiding the key to the death of both Sir Charles and the maid. To uncover the truth, Lily must convince the father who doesn't trust or respect her to help catch his friend's killer before anyone else in the Wyatt household dies.

"Schellman's gracefully written whodunit is equally a tale of 19th-century female empowerment and societal conventions…More than a clever murder puzzle, this is an immersion in a bygone era." —Kirkus Reviews
"The fast-paced, engrossing story has a climactic confrontation worthy of Rex Stout or Agatha Christie." —Library Journal, starred review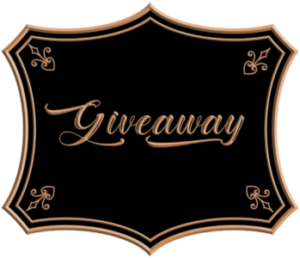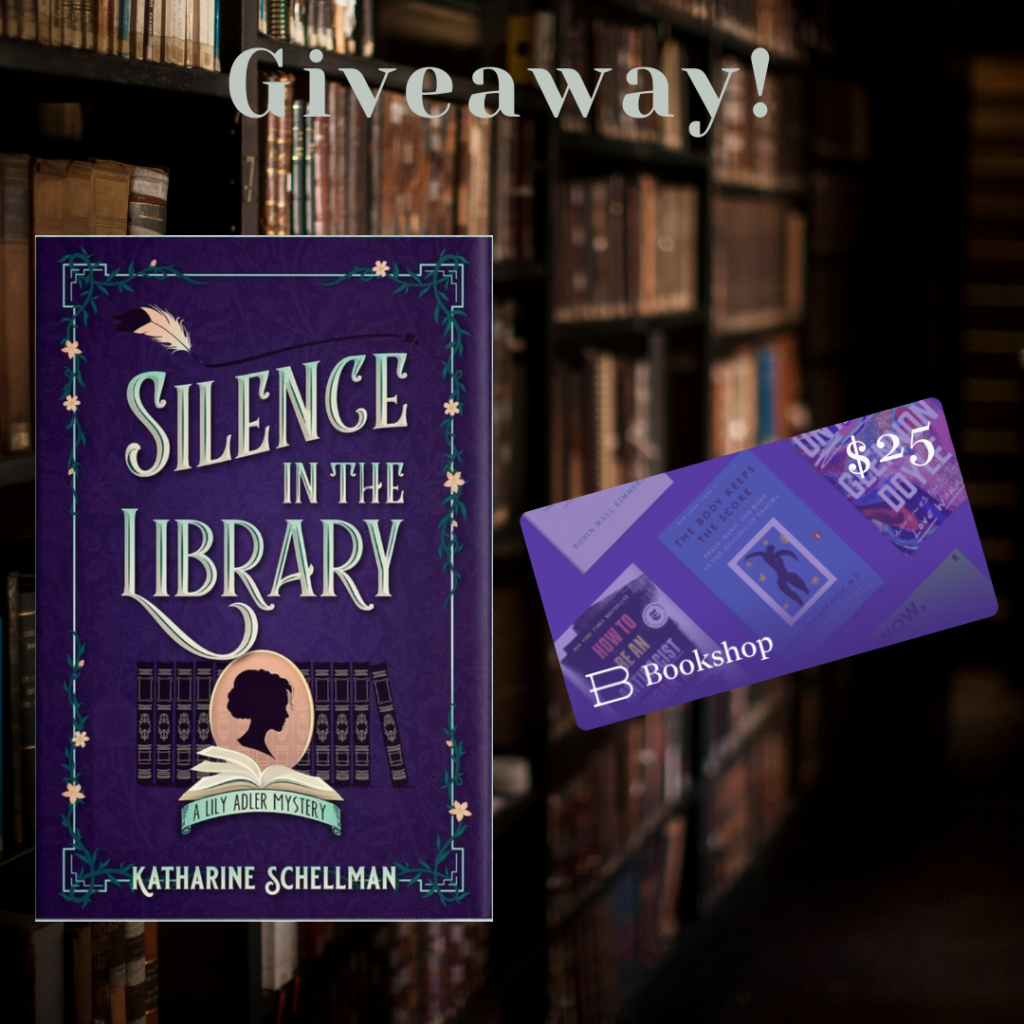 This is a Rafflecopter giveaway hosted by Partners in Crime Virtual Book Tours for Katharine Schellman. There will be 1 winner of one (1) BookShop.org Gift Card (U.S. ONLY). The giveaway runs July 12 through August 8, 2021. Void where prohibited.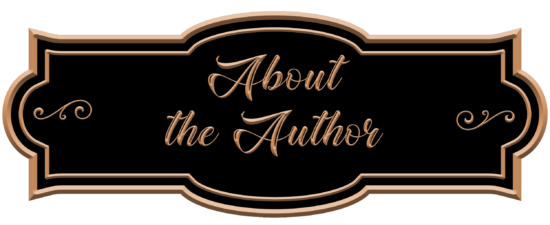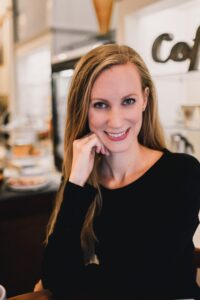 Katharine Schellman is a former actor, one-time political consultant, and currently the author of the Lily Adler Mysteries. A graduate of the College of William & Mary, Katharine currently lives and writes in the mountains of Virginia in the company of her family and the many houseplants she keeps accidentally murdering.