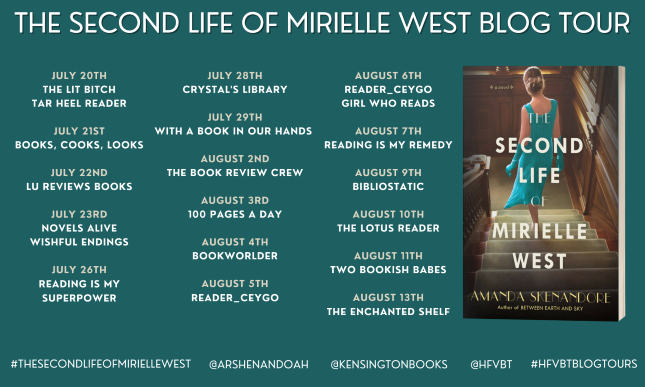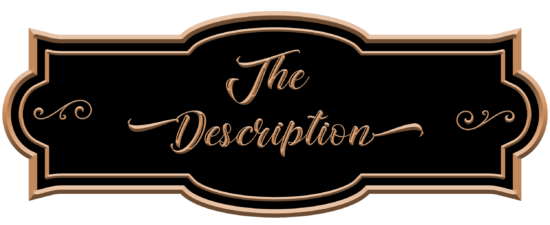 Publication Date: July 27, 2021
In this thought-provoking and sensitive novel, inspired by the true story of a Louisiana leprosy hospital where patients were forcibly quarantined, acclaimed author Amanda Skenandore tells an extraordinarily timely tale of resilience, hope–and the last woman who expected to find herself in such a place…
1920s Los Angeles: Socialite Mirielle West's days are crowded with shopping, luncheons, and prepping for the myriad glittering parties she attends with her actor husband, Charlie. She's been too busy to even notice the small patch of pale skin on the back of her hand. Other than an occasional over-indulgence in gin and champagne, which helps to numb the pain of recent tragedy, Mirielle is the picture of health. But her doctor insists on more tests, and Mirielle reluctantly agrees.
The diagnosis–leprosy–is devastating and unthinkable. Changing her name to shield Charlie and their two young children, Mirielle is exiled to rural Louisiana for what she hopes will be a swift cure. But the hospital at Carville turns out to be as much a prison as a place of healing. Deaths far outnumber the discharges, and many patients have languished for years. Some are badly afflicted, others relatively unscathed. For all, the disease's stigma is just as insidious as its physical progress.
At first, Mirielle keeps her distance from other residents, unwilling to accept her new reality. Gradually she begins to find both a community and a purpose at Carville, helping the nurses and doctors while eagerly anticipating her return home. But even that wish is tinged with uncertainty. How can she bridge the divide between the woman, wife, and mother she was, and the stranger she has become? And what price is she willing to pay to protect the ones she loves?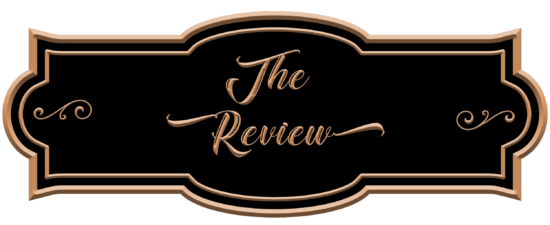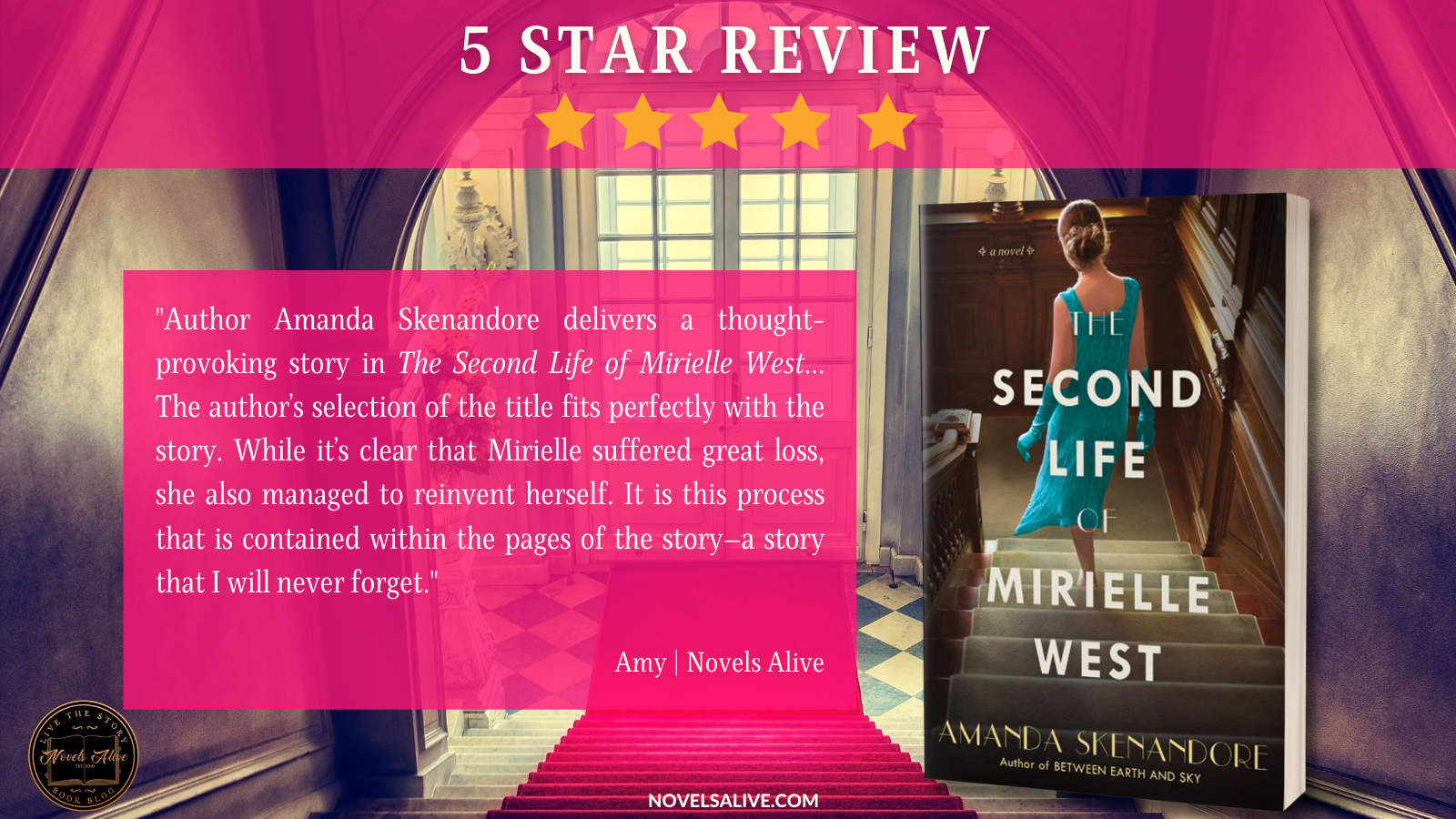 Mirielle West seems to have a perfect life with a movie star husband and two daughters. Beneath the polished exterior, though, is a selfish, vain woman. All it takes is a doctor's visit to turn Mirielle's world upside down.
Author Amanda Skenandore delivers a thought-provoking story in The Second Life of Mirielle West. The story unfolds in 1926, which is pivotal in setting the stage for a time period when the medical field was still very undeveloped, particularly when dealing with infectious diseases.
The only knowledge I had regarding Hansen's Disease prior to reading this story was from the Bible. After learning the author was inspired to create the book after she read true accounts of Carville, I was very curious about the place where people were forcibly quarantined as well. That launched several Internet research sessions for me as I took a deeper dive into the disease and the stigmas attached. What I discovered gave me a new perspective as Mirielle's story unfolded.
As a mother and a woman, I felt a strong sense of compassion for Mirielle as she was removed from everything she was familiar with. Even her insistence that she wasn't sick was heartbreaking to read. Granted, she was more than a little self-centered, but to endure the horrors of Carville ultimately required her to make significant attitude adjustments.
Along the way, there are some fantastic characters who add flavor to the storyline. There's young Jean, mean Sister Verena, Irene, and Frank, just to name a few. People from all across the country, from all walks of life, were thrown together with one thing in common—the rest of the population wanted nothing to do with them because they were considered contagious.
The author's selection of the title fits perfectly with the story. While it's clear that Mirielle suffered great loss, she also managed to reinvent herself. It is this process that is contained within the pages of the story—a story that I will never forget.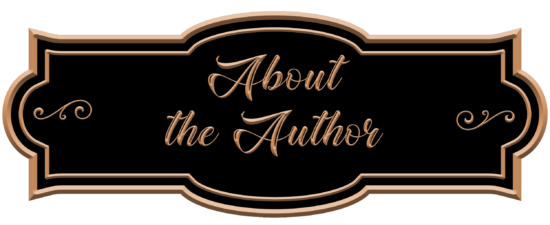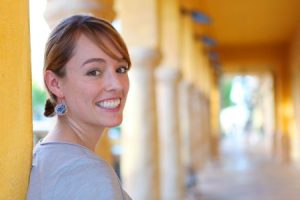 Amanda is the author of Between Earth and Sky, winner of the American Library Association's 2019 Reading List Award for Best Historical Fiction, and The Undertaker's Assistant, released from Kensington in July 2019.
She grew up in the mountains of Colorado and sang and danced her way through 68 cities on both sides of the Atlantic with the service organization Up with People before starting college. Her love of historical fiction started early with the stories of Kenneth Thomasma, Mark Twain, and Laura Ingalls Wilder.
When she's not writing, Amanda works as an infection prevention nurse. She lives in Las Vegas with her husband and their pet turtle Lenore.
Amanda Skenandore is a historical fiction writer and registered nurse. Between Earth and Sky was her first novel. She lives in Las Vegas, Nevada. Readers can visit her website at www.amandaskenandore.com. You can also find her on Facebook, Twitter, Instagram, BookBub, and Goodreads.

Tuesday, July 20
Feature at The Lit Bitch
Review at Tar Heel Reader
Wednesday, July 21
Review at Books, Cooks, Looks
Thursday, July 22
Review at Lu Reviews Books
Friday, July 23
Review at Novels Alive
Interview at Wishful Endings
Monday, July 26
Review at Reading Is My SuperPower
Tuesday, July 27
Review at Unabridged Chick
Wednesday, July 28
Review at Crystal's Library
Thursday, July 29
Review at With A Book In Our Hands
Monday, August 2
Review at The Book Review Crew
Tuesday, August 3
Review at 100 Pages a Day
Wednesday, August 4
Review at Bookworlder
Thursday, August 5
Review at Reader_ceygo
Friday, August 6
Review at Girl Who Reads
Interview at Reader_ceygo
Saturday, August 7
Review at Reading is My Remedy
Monday, August 9
Review at Bibliostatic
Tuesday, August 10
Review at The Lotus Reader
Wednesday, August 11
Review at Two Bookish Babes
Friday, August 13
Review at The Enchanted Shelf