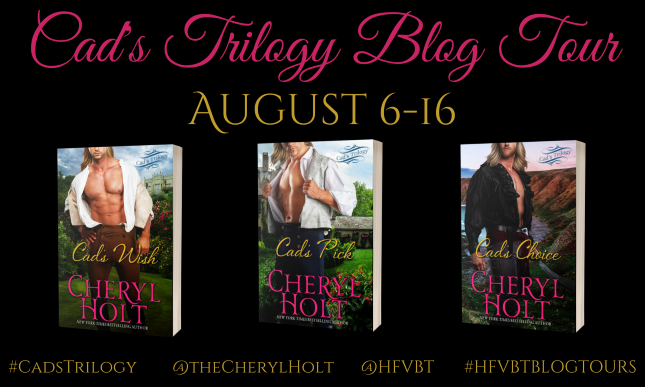 This month, I'm celebrating the release of my new Cad's Trilogy. I've been an author for 25 years, and these will be novels #59, #60, and #61 for me!
For the past decade, I've been writing linked trilogies and releasing them every summer. They're real trilogies, with a link premise that begins with a prologue in Book #1 and ends with an epilogue in Book #3. It's an incredibly complex style of story-telling that involves intense creative energy, planning, and plotting.
I release the three books together on the same day, so my fans can binge-read the entire series without having to wait for the next installment. It's been an exciting and fun ride, but it's been exhausting too, so this will be my last linked trilogy. I'm celebrating, but there's quite a bit of nostalgia mixed in too, for what I've been able to accomplish.
When the economy crashed 13 years ago, nearly all of the bookstores closed in the US. That catastrophe collapsed the paperback business model of the New York publishers. They kept a handful of their mega-star paperback authors and dumped everyone else. It was a quiet bloodbath that occurred over a three-year period as contracts weren't renewed. It mostly happened out of the public eye, so generally, readers weren't aware of what had happened, but it devastated the careers of most of the country's genre paperback writers.
This industry collapse occurred at the same time that e-readers like the Kindle came onto the market. That sea-change was accompanied by the development of e-publishing tools where authors could create and publish their own books—without using a publisher. Romance novelists (most of whom had lost their spots with the NY publishers) staggered into self-publishing and learned how to release their own books. These days, if you buy a historical romance, it is nearly always published directly by the author.
The New York publishers continue to set the trends in publishing though, and over the last decade, they've published a version of historical romance that I never particularly liked. Those companies are constrained by the escalating price of paper and their need to preserve profit margins. It's meant that their paperbacks got shorter, and the shorter length guaranteed fluffier plots and less-defined characters.
Most of my sales are e-sales, so I don't worry about the price of paper, and I decided to go in the opposite direction. Years ago, when I fell in love with historical romances, they were long, lush, and dramatic, so I wanted to give readers a more traditional kind of love story, the kind that I think is much more satisfying to read. They're jam-packed with suspense, drama, villains, heartache, and everlasting love.
It means that my books are really long compared to what's normally available these days. In particular, the second and third books of my trilogies have been extra-long because I've had to add 2-3 chapters to carry the link premise to the end of Book #3. The end result has been that, for the past decade, I've basically written and produced a 1,500-page novel every summer!
It's hard to explain how difficult this has been. Every facet of my life is geared toward producing enough creative energy to maintain that high level of creative output: my diet, my exercise regimens, my sleep cycles, the clothes I wear (organic cotton), the people I befriend (no negative energy allowed!)
Unfortunately, my creative well has finally run dry, and I simply don't have the mental energy required to produce another trilogy. But wow! What a wild and fun decade it's been. I've tried my best to give readers a delicious and thrilling collection of books, and I'm patting myself on the back for a job well done. I never take enough time to remember to do that.
I'll continue to write historical romances, but from now on, they'll be single-title novels. I have a devoted and loyal fanbase who've stuck with me through all these years of tumult and reinvention, and it's allowed me to have a great career as a novelist. I've spent my adult life writing stories that make women happy, and how many people can say that? I'm grateful and I've been lucky.
I hope all of you will celebrate with me as I wrap up this decade of hard work and say, Atta girl!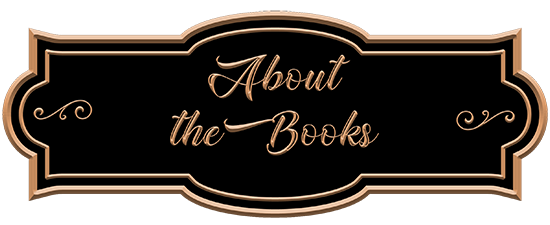 Cad's Trilogy: Book 1
Publication Date: August 16, 2021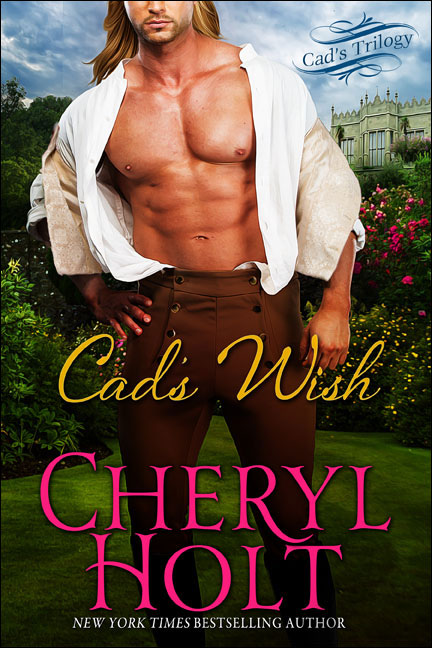 New York Times bestselling author, Cheryl Holt, delivers her new and dazzling 'CADS' trilogy, three lush novels filled with drama, heartache, and love forevermore…
Hunter Stone is London's most notorious cad. He's lived a life of debauchery and vice, and he's the most dedicated bachelor in the kingdom. He's renowned for his wicked ways, and he always has a beautiful woman on his arm to keep him company. But when his father suddenly inherits the family's earldom—an elevation that was completely unexpected—Hunter is next in line to be earl. He has to marry quickly to secure the title and inheritance. What's a cad supposed to do?
Hannah Graves is a modern, independent young woman. She thinks men are fools and idiots, and she's decided to avoid the path to matrimony that most females are forced to walk. When her father died and left her a small inheritance, she fled her rural life in the country and used the money to open a bookshop in London. She's proud of herself and delighted with the strong choices she'd made, but it's not easy to be a female proprietor in a man's world, and she constantly dances on the edge of fiscal ruin.
When Hannah meets Hunter, sparks fly and passion ignites. But Hunter's corrupt reputation precedes him, and he represents everything she detests in a male. But he's a handsome, wealthy scoundrel who always gets exactly what he wants. When he sets his eye on Hannah, how can she resist?

Cad's Trilogy: Book 2
Publication Date: August 16, 2021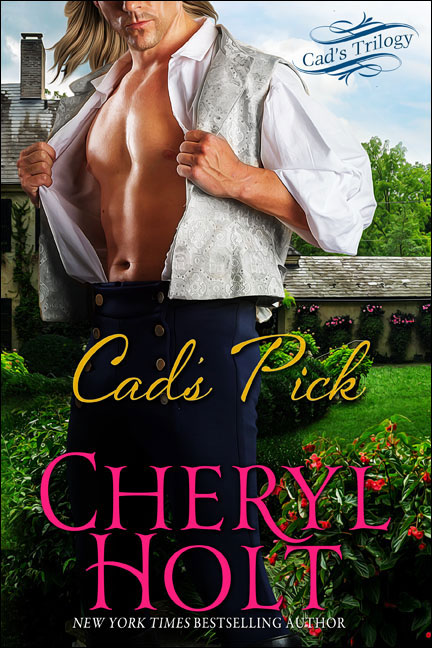 New York Times bestselling author, Cheryl Holt, delivers the second novel in her new and dazzling 'CADS' trilogy.
Warwick Stone is a rich, handsome cad. He revels in outrageous ways and enjoys his reputation as a scoundrel. But when his father suddenly inherits the family's earldom—an elevation that was completely unexpected—Warwick has to marry in a hurry and start siring some heirs. As the consummate bachelor, who never expected to wed, the whole notion of matrimony is exhausting. He figures he'll quickly pick a fetching debutante with a good dowry, and he'll become a husband by expending as little effort as possible.
Wilhelmina Dobbs had an odd childhood. Her father was a famous artist, but a flawed and damaged man. As a girl, she followed him across Europe, standing in the background as he painted masterpieces and disgraced himself with his extravagant habits. After his death, she retired to the country to live quietly and paint too. After watching her father regularly disgrace himself, she's sworn off all men. She can't imagine ever marrying and intends to remain a spinster.
When Wilhelmina crosses paths with Warwick, sparks fly and passion ignites, but his corrupt reputation precedes him. He represents everything she detests in a male, but he's spoiled and determined, and he always gets exactly what he wants. When he decides he wants Wilhelmina, how can she resist?

Cad's Trilogy: Book 3
Publication Date: August 16, 2021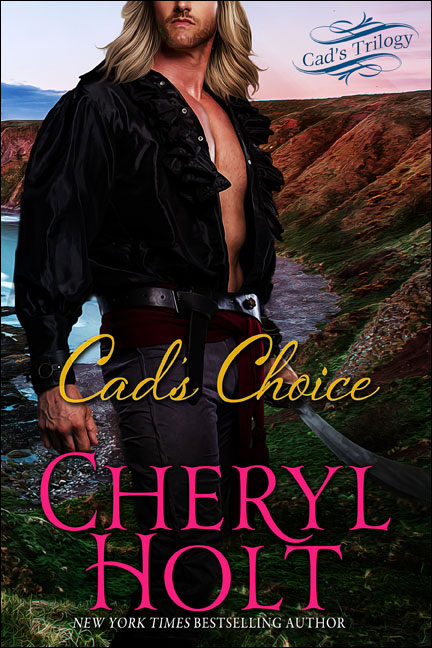 CHERYL HOLT delivers the third and final novel in her fun and dazzling CADS trilogy…
Captain Sheridan Stone sails the Atlantic as a privateer who harasses enemies of the British Crown. He's not a pirate, but he's close enough. He lives a life of adventure, danger, and violence, but he was wounded in a battle. It's left him weary, and he's thinking of retiring and returning to England. He might even be ready to marry and settle down, but his bride would have to be the perfect girl from the perfect family.
Miss Sophia Cantwell is a poor relative with no dowry or prospects. Her father was a dreamer and schemer, and she's possessed of his wanderlust and grandiose ideas. She wishes she'd been born a man so she could shuck off society's restrictions and have the exciting future she's always envisioned for herself.
When Sheridan meets Sophia, there's an instant attraction, but he's an earl's son, and he's convinced himself that he will wed very high. Sophia has nothing he wants, so she could never be the bride he imagined. But she just might be the woman who could make him happy forever.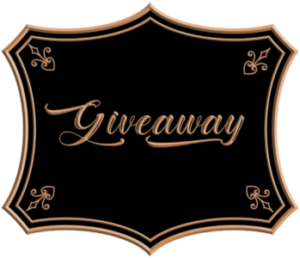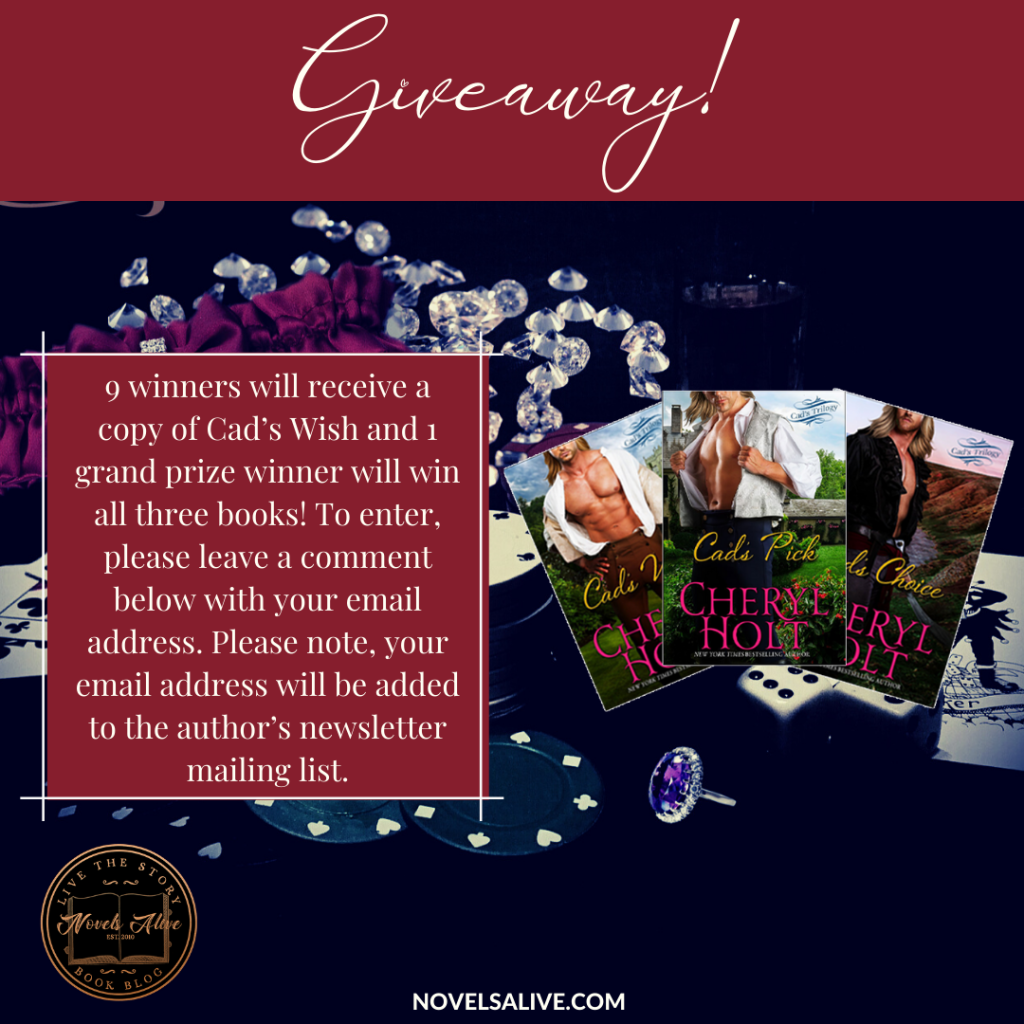 9 winners will receive a copy of Cad's Wish and 1 grand prize winner will win all three books! To enter, please leave a comment below with your email address. Please note, your email address will be added to the author's newsletter mailing list.
The giveaway is open to US addresses only and ends on August 27th. You must be 18 or older to enter.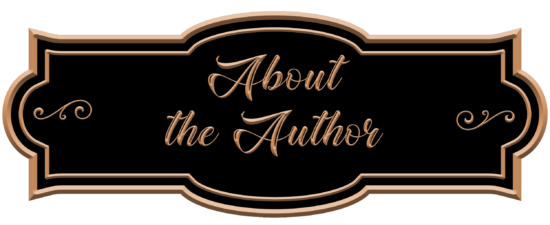 Cheryl Holt is a New York Times, USA Today, and Amazon "Top 100" bestselling author who has published over fifty novels.
She's also a lawyer and mom, and at age forty, with two babies at home, she started a new career as a commercial fiction writer. She'd hoped to be a suspense novelist, but couldn't sell any of her manuscripts, so she ended up taking a detour into romance where she was stunned to discover that she has a knack for writing some of the world's greatest love stories.
Her books have been released to wide acclaim, and she has won or been nominated for many national awards. She is considered to be one of the masters of the romance genre. For many years, she was hailed as "The Queen of Erotic Romance", and she's also revered as "The International Queen of Villains." She is particularly proud to have been named "Best Storyteller of the Year" by the trade magazine Romantic Times BOOK Reviews.
She lives and writes in Hollywood, California, and she loves to hear from fans.

Friday, August 6
Review at Booking With Janelle (Book 1)
Review at Across the Sky in Stars (Book 1)
Saturday, August 7
Excerpt at Historical Fiction with Spirit
Monday, August 9
Guest Post at Novels Alive
Review at Rajiv's Reviews (Book 1)
Tuesday, August 10
Feature at The Cozy Book Blog
Wednesday, August 11
Review at Booking With Janelle (Book 2)
Thursday, August 12
Review at Pursuing Stacie (Book 1)
Friday, August 13
Review & Excerpt at Elodie's Reading Corner (trilogy)
Sunday, August 15
Review at Booking With Janelle (Book 3)
Monday, August 16
Review at The Enchanted Shelf (trilogy)
Tuesday, August 17
Excerpt at Passages to the Past
Wednesday, August 18
Review at Rajiv's Reviews (Book 2)
Thursday, August 19
Feature at Reading is My Remedy
Friday, August 20
Review at Pursuing Stacie (Book 2)
Monday, August 23
Review at Chasing Leslie (trilogy)
Wednesday, August 25
Excerpt at Coffee and Ink
Thursday, August 26
Review at Rajiv's Reviews (Book 2)
Friday, August 27
Review at Pursuing Stacie (Book 3)