My nineteen-year-old daughter and I are very close. When she was little, I worried that wouldn't always be the case. I'd heard horror stories from other moms about their teenage daughters pulling away, rebelling, and keeping secrets. I had been a rebellious teen once and did put my parents through a few difficult years. But, miraculously, Kayleen and I didn't go through that. We got along all through her years of high school, talking openly about anything and everything. At least that's what I thought until my research for WHERE I LEFT HER exposed a secret my daughter had been keeping from me for several months.
When I was plotting my sophomore thriller WHERE I LEFT HER—a story about a mom searching for her missing daughter—I researched the myriad of ways kids hide things from their parents on social media. Since I've raised two teenagers, I know that kids are constantly on their phones. Without even realizing it, kids are leaving a trail of online footprints in their wake that are easily traceable. It's much harder to keep things under-wraps nowadays than when I was a teenager. Back then, rumors spread through phone calls and word of mouth. Therefore, I knew I had a challenge set before me with the plot of my book. Within the structure of a story, it's imperative that secrets unfold slowly over the length of the book, not solvable with one click of a button. Therefore, I needed Amelia and her friends to have accounts hidden from her mom and the other parents.
In my research, I found out that most kids do have accounts that are hidden from their parents. On Instagram, this is called a Finsta (Fake Insta) account. Teenagers have a general account that their parents, teachers, and "family friends" follow where they keep things clean and "family-friendly." Then they have a Finsta account, which is only followed by their close friends. Here they post things they don't want their parents and teachers to see.
"Do you have a Finsta account?" I asked my daughter after learning of this.
"How do you know about those?" She laughed nervously before admitting that, yes, she did in fact have one.
"Can I follow it?" I pressed.
To which she replied with an emphatic, "No."
I was floored. What could she have on her Finsta account that she wouldn't want me to see? Since she was over eighteen by this time, I couldn't force her to let me follow it, but that didn't stop me from snooping.
I could locate Kayleen's Finsta account, but it was private. I sent a friend request, but she didn't accept it. Then I found a way to see her account without her knowing. Years ago, she'd started a makeup Instagram and she used my email address. So, I had access to that account, and that account followed her Finsta. For months, I stalked her Finsta without her knowing. And honestly, none of it was bad. Most of it was empowering and beautiful. At some point, I slipped up – said something I shouldn't have known—and she figured it out. But it was fun while it lasted.
For Kayleen, I think a Finsta account is simply a way for her to have something separate from me. Something all her own.
In my book, Amelia's Finsta was the perfect catalyst for her to keep secrets from her mom. It was also a great way to arouse Whitney's suspicions about her daughter. And if it hadn't been for this book, I probably never would've found out about my daughter's secret Instagram. Which, incidentally, she still won't let me follow.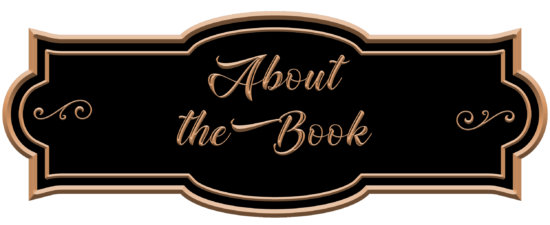 Publication Date: August 24, 2021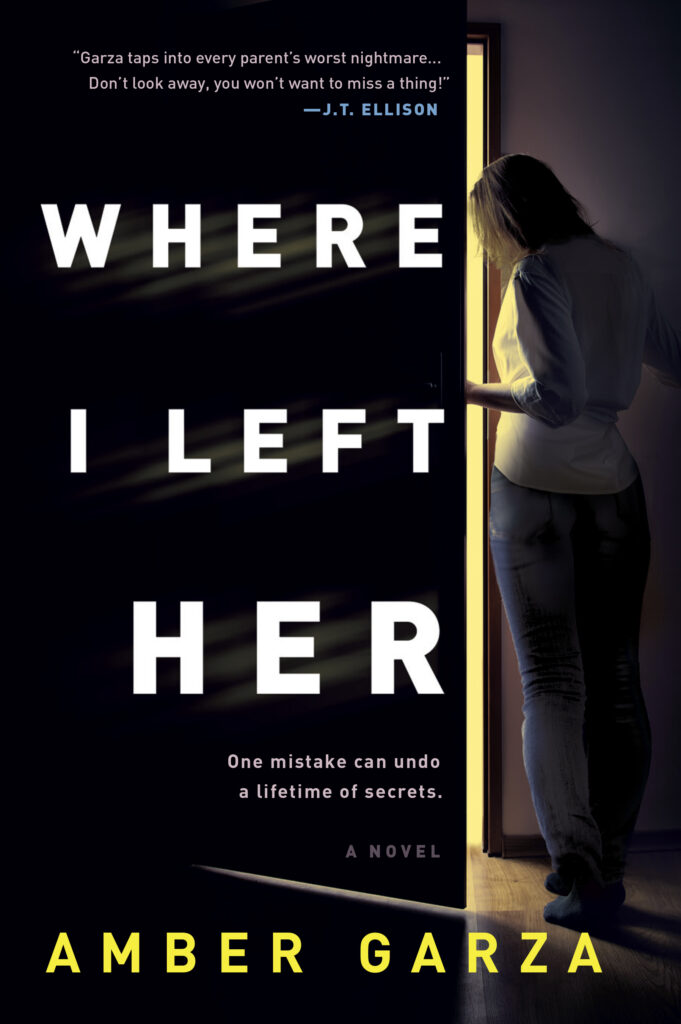 "In this high-tension domestic drama, nothing is as it seems. Don't look away, you won't want to miss a thing!" —J.T. Ellison, USA TODAY bestselling author of Her Dark Lies
"Garza establishes herself once again as a master of domestic suspense . . . a pitch-perfect thriller." —Mindy Mejia, bestselling author of Everything You Want Me To Be
From the author of When I Was You comes a spine-tingling new thriller about a mother's worst nightmare come true, when her teenage daughter goes to a sleepover and doesn't come back.
Whitney had some misgivings when she dropped her increasingly moody teenage daughter, Amelia, off at Lauren's house. She'd never met the parents, and usually she'd go in, but Amelia clearly wasn't going to let something so humiliating happen, so instead Whitney waved to her daughter before pulling away from the little house with the roses in front.
But when she goes back the next day, an elderly couple answers the door—Amelia and Lauren aren't there, and this couple swears they never were, that she's at the wrong house. As Whitney searches for Amelia, she uncovers a trail of lies her daughter has told her—from the Finsta account to rumors of a secret relationship. Does she really even know this girl she's raised? And Amelia's not the only one with secrets. Could Whitney's own demons have something to do with her daughter's disappearance, and can Whitney find her before it's too late?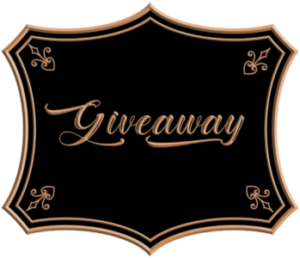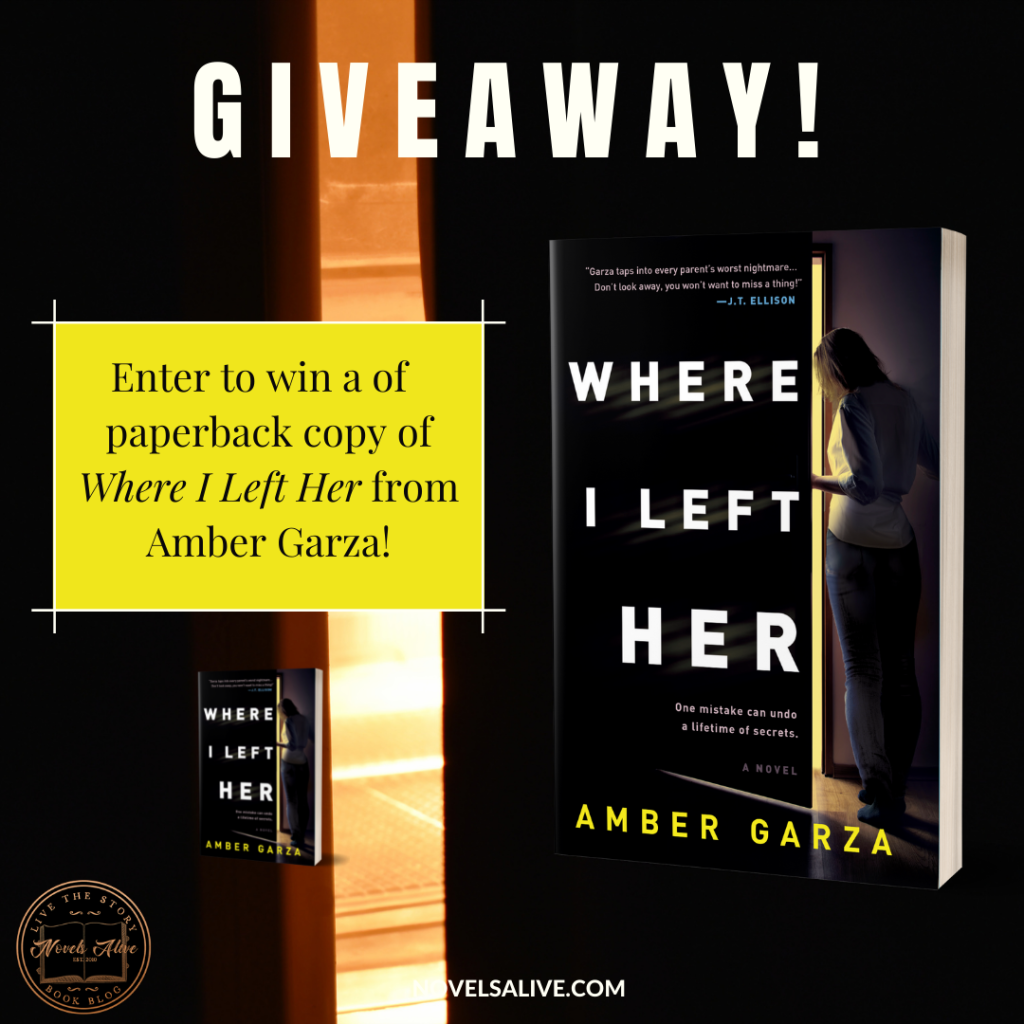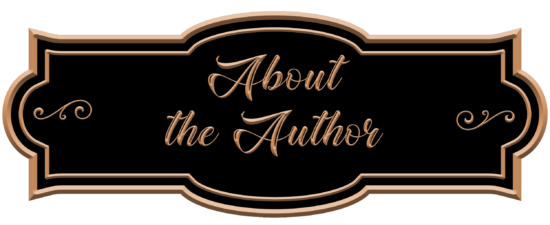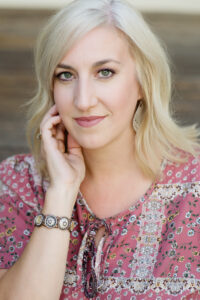 Amber Garza is the author of WHEN I WAS YOU & WHERE I LEFT HER and has had a passion for the written word since she was a child making books out of notebook paper and staples. Her hobbies include reading and singing. Coffee and wine are her drinks of choice (not necessarily in that order). She writes while blaring music, and talks about her characters like they're real people. She lives with her husband and two kids in Folsom, California.