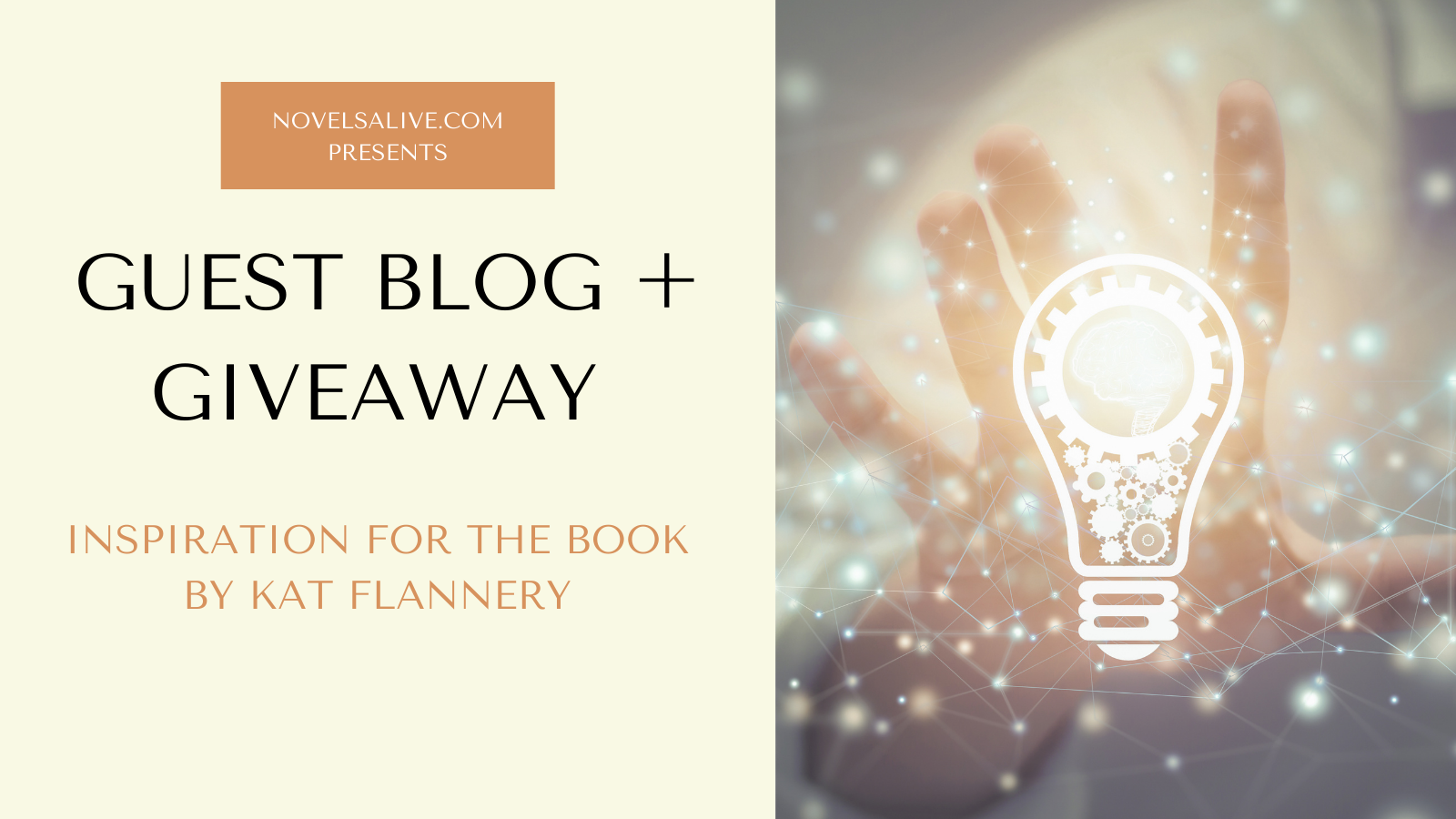 Well, I'd never written anything but historical before and so part of the reason I wrote this book was to try something new AND who doesn't love a good mystery?
When I set out plotting The Memory Bell things didn't come as easy as my previous books. For starters this was not historical but contemporary and contrary to what some may say… it isn't easier to write in the here and now. Writing is difficult no matter what genre, time zone or plot you choose to delve into.
The inspiration for this book came from family—mine, yours… everyone's. We all have skeletons in our family closet's, some are out and running free for the world to judge us on and others are locked up tight like the crypt for no one to know. I wanted to delve into the darker side of those skeletons, and in the meantime explore the family dynamics that take place to get you there. Not one family is perfect, even though we'd love to think so. We all have scars and wounds and, in some cases, terrible memories that have undoubtingly shaped us into who we are today.
However, what I wanted to drive home in this book was that family isn't the be all and end all of your existence. Life can go on without some of them and that is okay.
Grace finds this out the hard way. She is like most of us, and I wrote her that way on purpose, naive and wanting to believe everything is great, that all her family members loved her and wanted the best for her. Sadly, sometimes that isn't true, and it is difficult to take. Grace's journey is about becoming stronger, being resilient, and finding confidence. It's about hope, perseverance, and the willingness to go on. When the family bonds you've always known come tumbling down, that life doesn't end… in fact it is just beginning.
Thank you for having me on your blog today!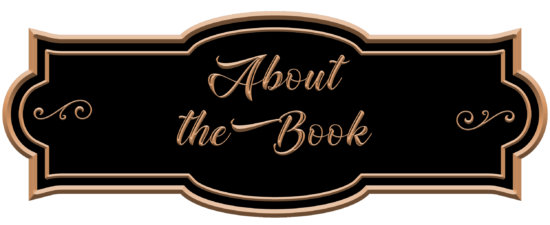 Publication Date: July 1, 2021
Grace Penner's safe haven crumbles when a body is found outside of town.
Gifted the memory bell, a family heirloom, from her grandfather's will, Grace's excitement is soon squashed when the bell gets broken right after she receives it. While gluing the pieces back in place, she discovers three are still missing.
Determined to find them, she is halted when the new detective, Bennet James, investigates her family. Grace is intent on showing the detective her family isn't capable of murder, but as the investigation deepens, and pieces of the bell show up with ominous notes, Grace soon realizes the Penners are not what they seem. Amidst the tightly knit family; dark secrets, deception, and possibly even murder unfold.
Will Grace be able to save the family she loves more than anything without losing herself forever?

"A naïve small-town girl and a disillusioned big-city cop, drawn together by an unsolved crime that is itself only the tip of the iceberg, The Memory Bell serves up the perfect steamy summer read."
–Jenny Jaeckel, author of House of Rougeaux
"The story moves beyond a small town whodunit to probe the underlying bonds of history that connect a family."
–Midwest Book Review
"Wonderful, engaging, and fast-paced! Flannery knows what she's doing!"
–Jonas Saul, author of the Sarah Roberts series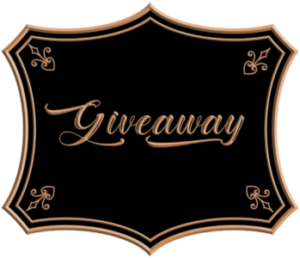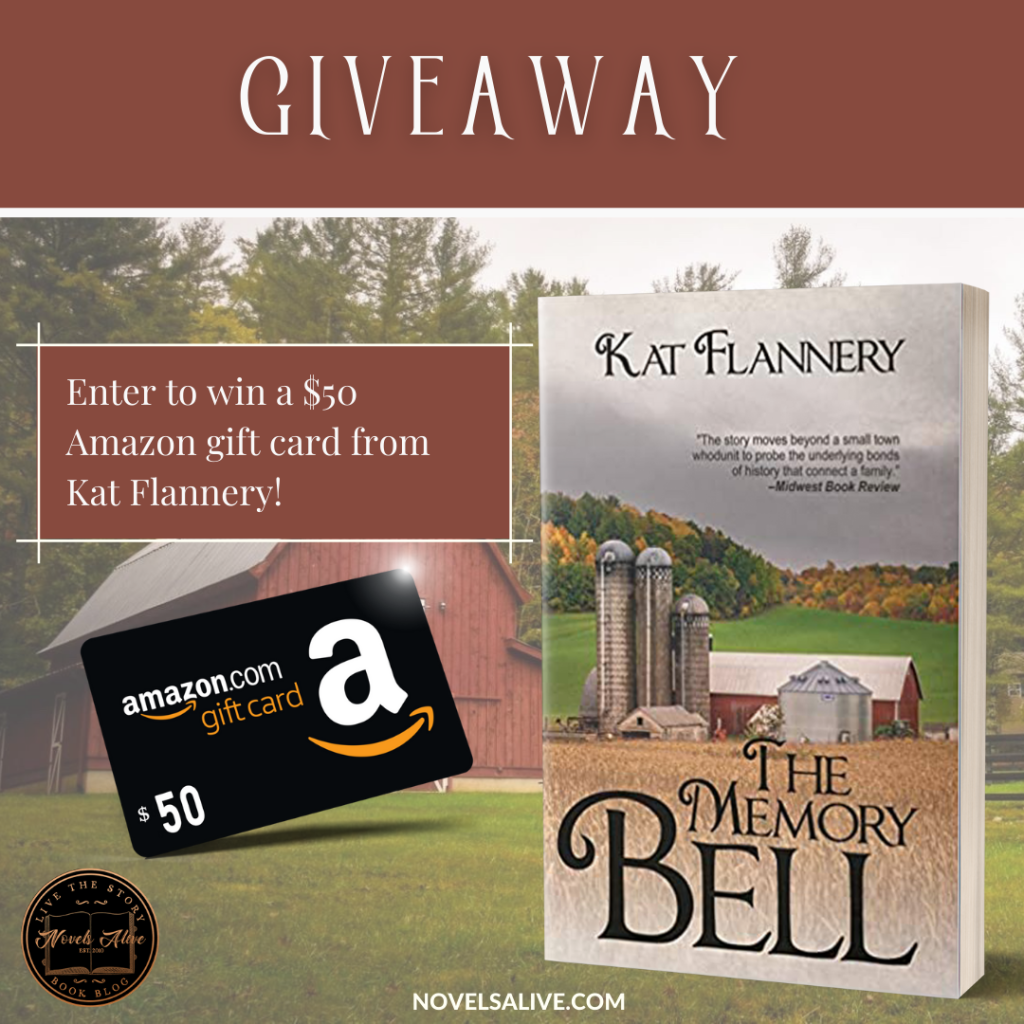 This is a Rafflecopter giveaway hosted by Partners in Crime Virtual Book Tours for Kat Flannery. There will be 1 winner of one (1) Amazon.com Gift Card (U.S. ONLY). The giveaway runs September 1 through October 3, 2021. Void where prohibited.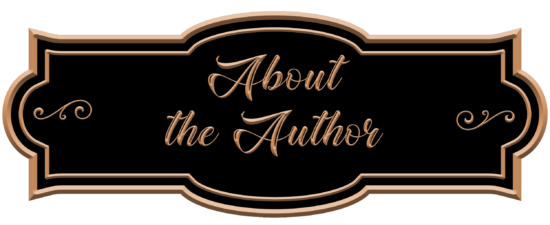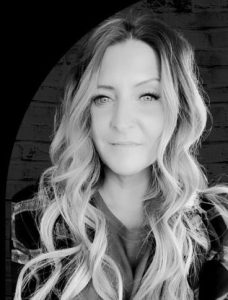 Kat Flannery's love of history shows in her novels. She is an avid reader of historical, suspense, paranormal, and romance. A member of many writing Kat enjoys promoting other authors on her blog. When she's not busy writing, or marketing Kat volunteers her time to other aspiring authors. She has been a keynote speaker, lecturer and guest author inspiring readers and writers at every event she attends. Kat's been published in numerous periodicals throughout her career, and continues to write for blogs and online magazines. A bestselling author, Kat's books are available all over the world. The BRANDED TRILOGY is Kat's award-winning series. With seven books published, Kat continues to plot what story will be next. Creativity is in all aspects of Kat's career. She does Social Media and Marketing for her own career and businesses, writing ads, and other content.