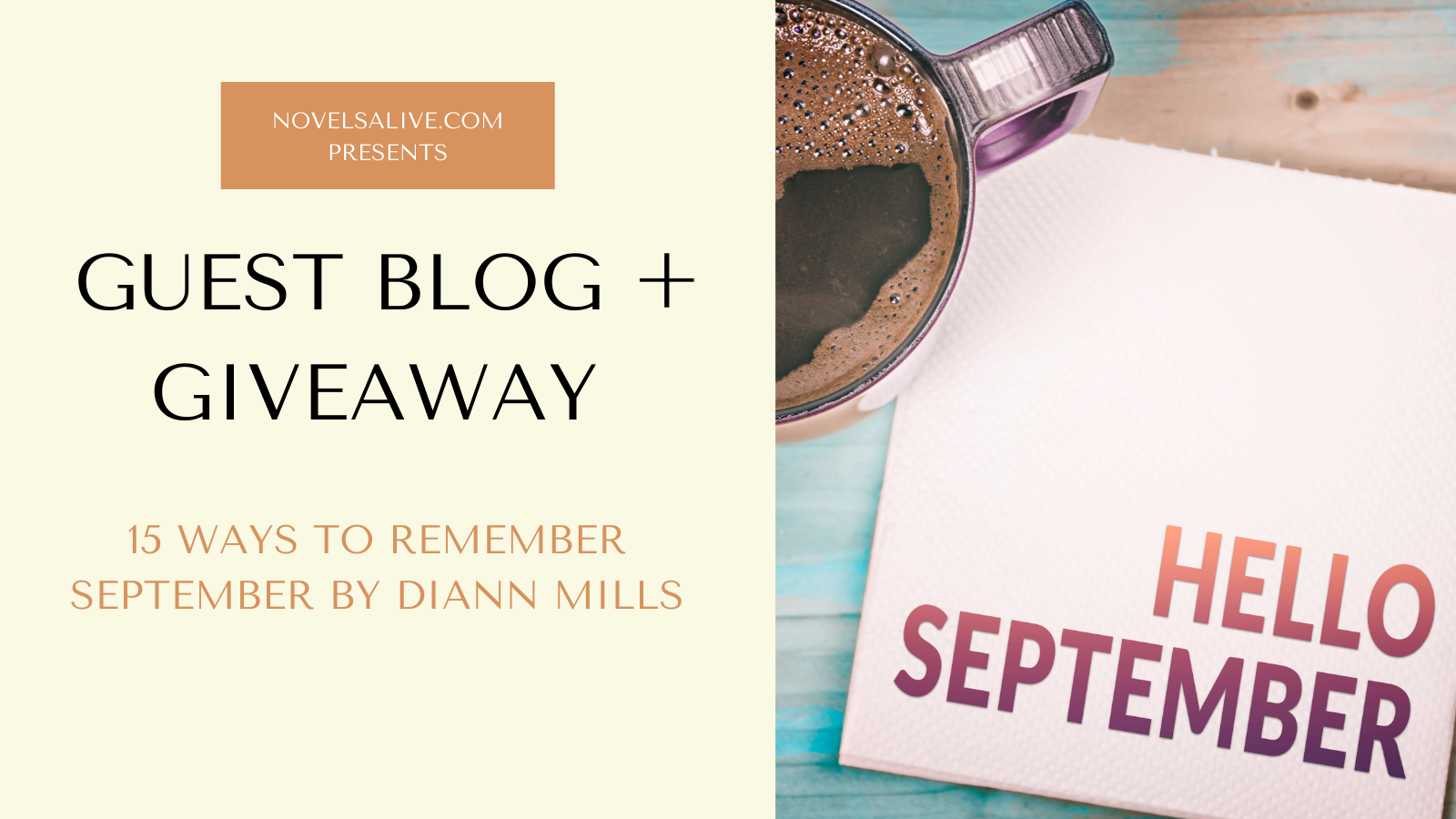 For many of us, September marks the beginning of autumn. Actually, the 22nd is the official first day of fall. This is a month of change, a time to welcome a new season. This is one of my favorite times of the year, and I'm always on the lookout for finding new ways to show this special time of year that leads to the holidays.
Here in Houston, temps soar near three digits, but we know cooler temps are on the way. As we look at our neighbors to the north, we discover changing leaves from green to orange and gold.
Craft shows soar onto the stage.
Recipes that appeal to the taste buds, like soup, anything with apples, and those flavors that simply say autumn.
High school football leaps into the spotlight, and in the late afternoons many of us can hear the cadence of drums while marching bands spin into action.
What are 15 ways for you to commemorate September?
Flip the calendar to September and enjoy the cooler temps. Is an outdoor walk in order?
Learn about the history of Labor Day and what it means to the United States. https://www.dol.gov/general/laborday/history
Honor those who fell on September 9, 2001 in New York City. I encourage you to visit the 9/11 Memorial. https://www.911memorial.org/
Remember our first pilgrims. The Mayflower left England on September 16, 1620 with 102 people onboard. Despite illnesses and choppy waters, the ship's passengers set foot in Plymouth, MA on December16, 1620. Have you considered a trip to Plymouth, MA to view a replica of the Mayflower https://www.plimoth.org/what-see-do/mayflower-ii?
Attend a local high school football game. Your cheers support the community and all the kids and coaches who work hard to play a good game.
Pack a picnic and take a drive through the country. Take lots of pics!
Read a book by American writer F. Scott Fitzgerald who was born on September 24, 1896. He is best known for the book and movie remake of The Great Gatsby.
Clear out our closets of summer wear and usher in the fall wardrobe.
Research American writer Truman Capote. He was born September 30, 1924
Explore who among your family and friends have September birthdays. Plan a celebration.
Visit Pinterest for September ideas: https://www.pinterest.com/search/pins/?q=September&rs=typed&term_meta[]=September%7Ctyped
Visit Pinterest for Autumn fun: https://www.pinterest.com/search/pins/?q=autumn&rs=typed&term_meta[]=autumn%7Ctyped
Plan to enjoy a vacation now while the rates are lower.
Schedule now to visit the White Mountains in New Hampshire over Columbus Day Weekend in October. An amazing treat of color.
Sit on the back porch and sip on your favorite beverage now that the heat has cooled.
No matter how you enjoy the month, treasure the memories and try something new? What do you plan for September? Comment below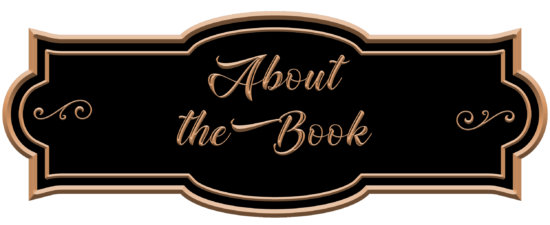 Publication Date: September 7, 2021
Bestselling and award-winning author DiAnn Mills delivers a heart-stopping story of dark secrets, desperate enemies, and dangerous lies.
Fifteen years ago, Shelby Pearce confessed to murdering her brother-in-law and was sent to prison. Now she's out on parole and looking for a fresh start in the small town of Valleysburg, Texas. But starting over won't be easy for an ex-con.
FBI Special Agent Denton McClure was a rookie fresh out of Quantico when he was first assigned the Pearce case. He's always believed Shelby embezzled five hundred thousand dollars from her brother-in-law's account. So he's going undercover to befriend Shelby, track down the missing money, and finally crack this case.
But as Denton gets closer to Shelby, he begins to have a trace of doubt about her guilt. Someone has Shelby in their crosshairs. It's up to Denton to stop them before they silence Shelby—and the truth—forever.

"Well-researched… with some surprising twists along the way. In Trace of Doubt, Mills weaves together a tale of faith, intrigue, and suspense that her fans are sure to enjoy." – STEVEN JAMES, award-winning author of SYNAPSE and EVERY WICKED MAN
"Trace of Doubt is a suspense reader's best friend. From page one until the end, the action is intense and the storyline keeps you guessing." – EVA MARIE EVERSON, bestselling author of FIVE BRIDES and DUST
"DiAnn Mills serves up a perfect blend of action, grit, and heart… Trace of Doubt takes romantic suspense to a whole new level." – JAMES R. HANNIBAL, award-winning author of THE PARIS BETRAYAL
"Filled with high stakes, high emotion, and high intrigue." – JLYNN H. BLACKBURN, award-winning author of UNKNOWN THREAT and ONE FINAL BREATH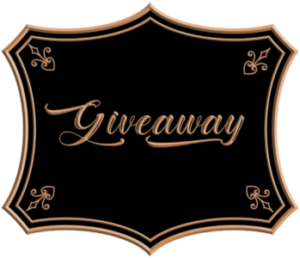 This is a Rafflecopter giveaway hosted by Partners in Crime Virtual Book Tours for DiAnn Mills. There will be 1 winner of one (1) Amazon.com Gift Card (U.S. ONLY). The giveaway runs September 1 through October 3, 2021. Void where prohibited.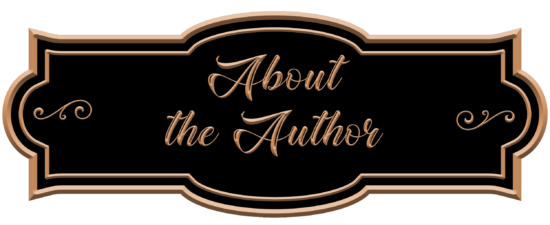 DiAnn Mills is a bestselling author who believes her readers should expect an adventure. She is a storyteller and creates action-packed, suspense-filled novels to thrill readers. Her titles have appeared on the CBA and ECPA bestseller lists; won two Christy Awards; and been finalists for the RITA, Daphne Du Maurier, Inspirational Readers' Choice, and Carol award contests.
DiAnn is a founding board member of the American Christian Fiction Writers, a member of Advanced Writers and Speakers Association, Mystery Writers of America, Sisters in Crime, and International Thriller Writers. She is the director of the Blue Ridge Mountain Christian Writers Conference, Mountainside Retreats: Marketing, Speakers, Nonfiction, and Novelist with social media specialist Edie Melson where she continues her passion of helping other writers be successful. She speaks to various groups and teaches writing workshops around the country.