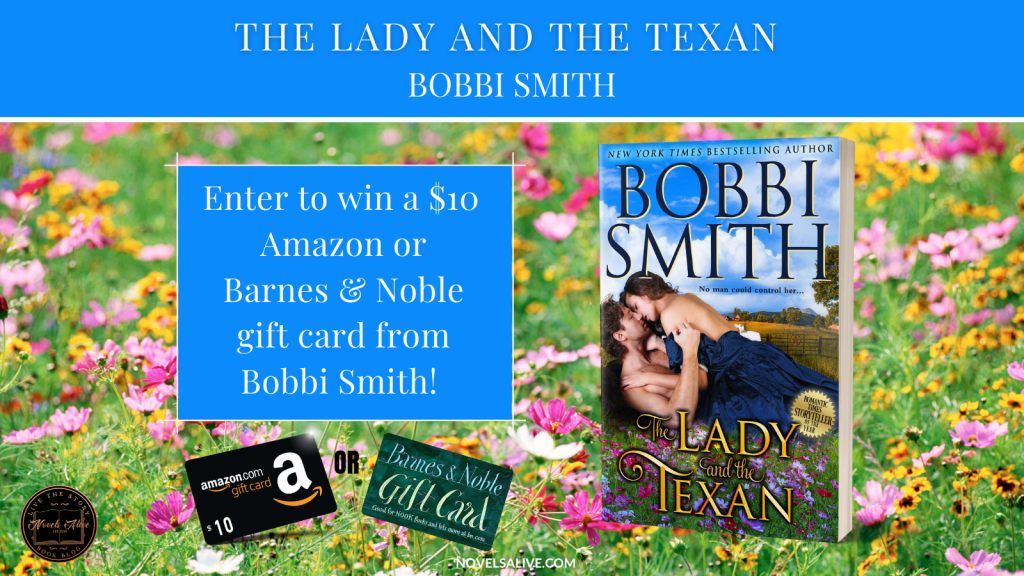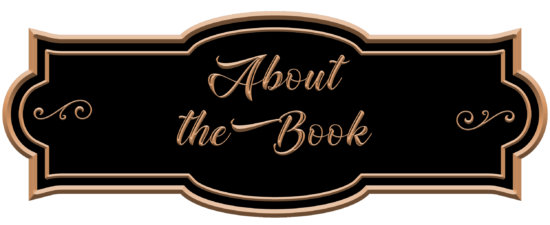 Publication Date: July 25, 2017
The Lady and the Texan
The Lady
A firebrand since the day she was born, Amanda Taylor always stood up for what she believed in. Growing up in Texas, she could ride and shoot with the best of the boys before being sent back East for a more refined education. A firm believer in women's rights, she was not going to let any man control her—especially a man like the rough-and-ready gunslinger Jack Logan, who had been sent by her father to escort her safely back to Texas.
The Texan
After a deadly run-in with the infamous El Diablo, Jack Logan left the Texas Rangers, no longer able to trust his instincts—or any woman. He knew Dan Taylor's daughter was trouble, and yet her defiant spirit only spurred his hunger for her. Jack discovered that keeping the dark-haired tigress at bay was a lot harder than outsmarting the outlaws who were after him—and surrendering to the sweet fury in her arms was a heck of a lot riskier.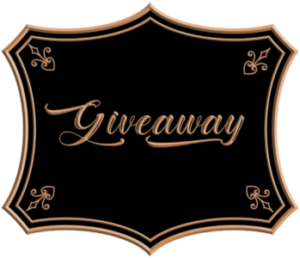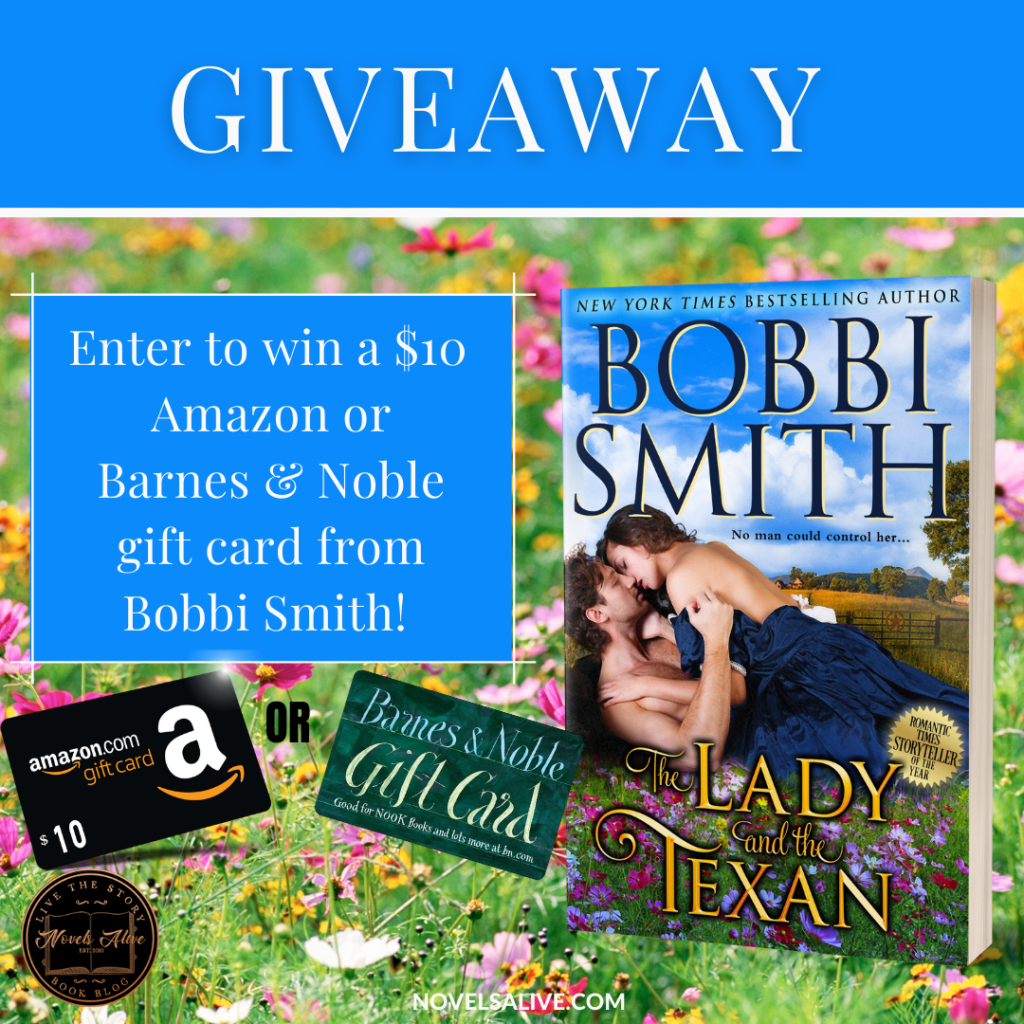 Bobbi Smith will be awarding a $10 Amazon or Barnes & Noble gift card to a randomly drawn winner via Rafflecopter during the tour.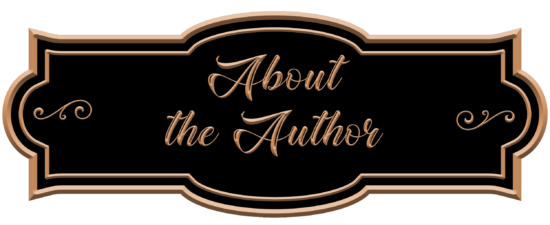 After working as a department manager for Famous-Barr, and briefly as a clerk at a bookstore, Bobbi gave up on career security and began writing. She sold her first book to Zebra in 1982.
Since then, Bobbi has written over 40 books and 6 novellas. To date, there are more than five million copies of her novels in print. She has been awarded the prestigious Romantic Times Storyteller Award and two Career Achievement Awards. Her books have appeared on the New York Times Best Seller List, the USA Today Best Seller List and the Wal-Mart Best Seller List.
The rights to Ms. Smith's books have been sold to China, France, Germany, India, Israel, Russia, and Sweden. Bobbi has also written two faith-based contemporary novels – Haven and Miracles – using the pseudonym Julie Marshall.

September 13: Welcome to my World of Dreams
September 14: Novels Alive
September 15: Booklover-Sue
September 15: Iron Canuck Reviews & More September 16: Viviana MacKade
September 17: Aubrey Wynne: Timeless Love
September 17: Hope. Dreams. Life… Love
September 20: Books to Light Your Fire
September 20: Westveil Publishing
September 21: The Avid Reader
September 22: Romance Novel Giveaways
September 23: Dawn's Reading Nook
September 23: Eclectic Ramblings of Author Heather Osborne
September 24: Momma Says: To Read or Not to Read
September 24: Fabulous and Brunette