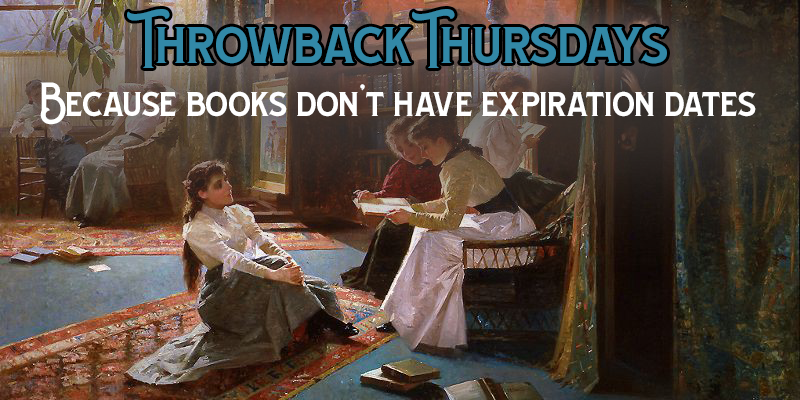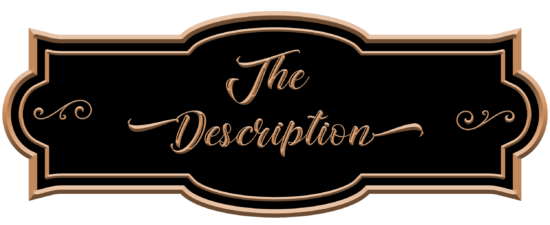 Cipher Security: Book 1
Publication Date: October 15, 2019
There are three things you need to know about Shane P.I.
1) P.I. is not her last name, it's her job title,
2) Her specialty is catching cheaters, and
3) She's a superhuman – kind of.
Gabriel is a security expert for Cipher Security, and a former UN Peacekeeper with a fierce protective streak that finds its focus on the beautiful P.I. Their attraction is like an elephant in a room full of breakable things, and figuring out how to trust each other with their hearts, and maybe their lives, is the most fragile thing of all.
'Code of Conduct' is a full-length contemporary romantic suspense, can be read as a standalone, and is book #1 in the Cipher Security series, Knitting in the City World, Penny Reid Book Universe.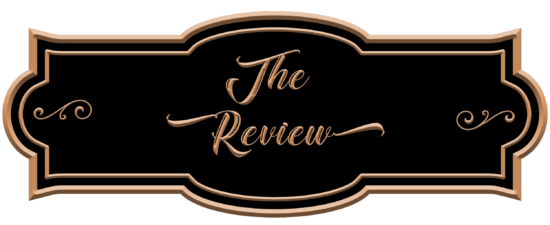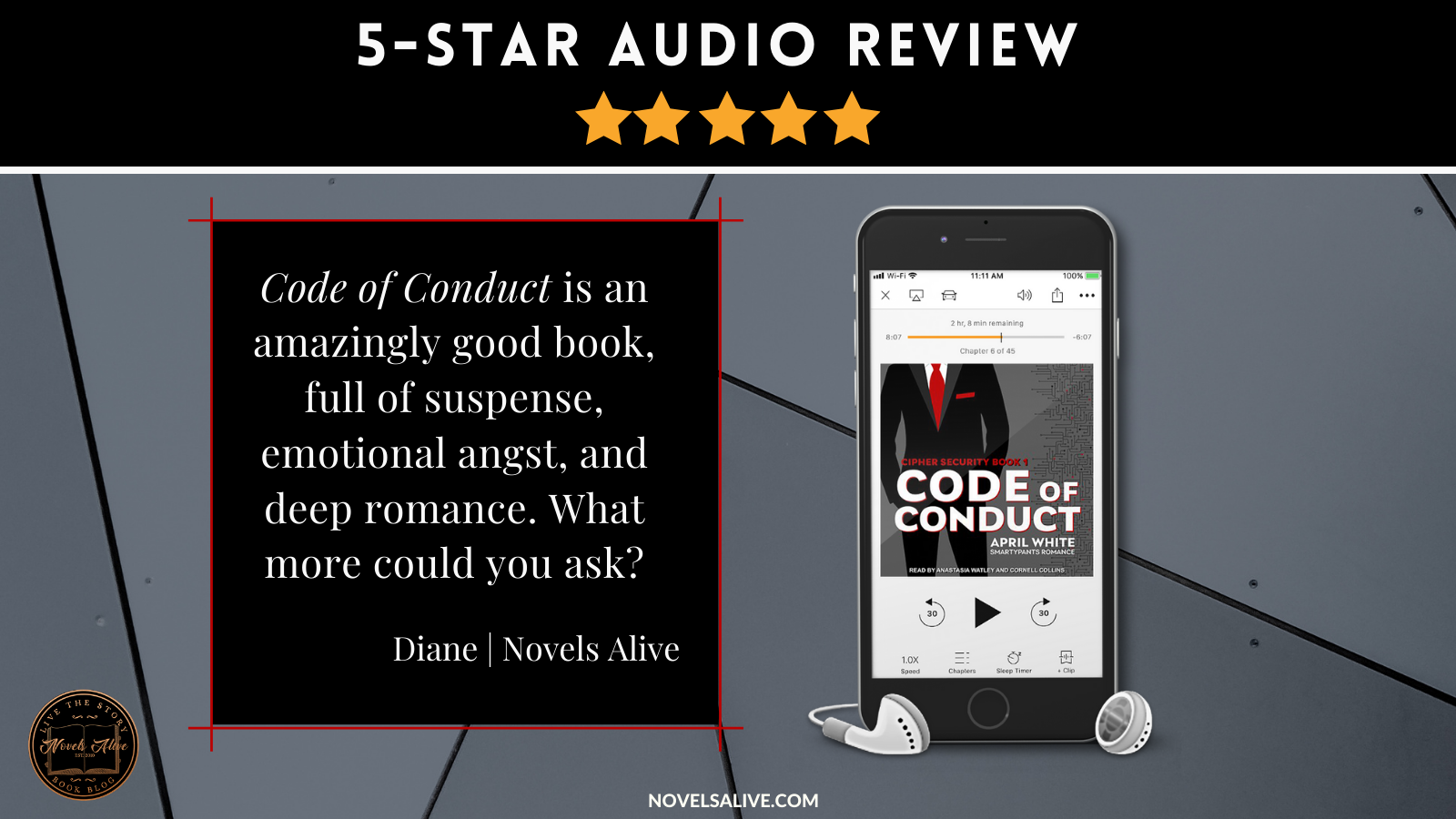 Romance readers are an interesting lot. They love to read tried-and-true storylines with familiar characters, but they also seek something different now and then. Finding something different in the enormous world of romance novels can be a challenge. With Code of Conduct author, April White has created some unusual and fascinating characters and placed them in a terrific story.
The heroine, Shane, is a very tall, intelligent, snarky, tough-as-nails private investigator with a prosthetic leg. Gabriel Eze is a smooth-talking, even taller, British Jamaican/Nigerian. When their paths cross while pursuing a complicated case, they join forces. Both are lonely and carry some pretty heavy emotional baggage, but their attraction and admiration for each other slowly grow.
Code of Conduct is a cleverly developed story with wonderful dialogue. The pacing felt both fast and slow, with suspenseful action mixed with a slow burn love connection. The narration of the audiobook was outstanding, and it greatly enhanced the story—especially the male narrator's slow, deep British voice. I was constantly intrigued by the book. It is part of the Penny Reid Book Universe, books that have amassed an intensely loyal following because of their unique style. In addition to everything else, Gabriel says the most lovely, heart-wrenching things to Shane!
Code of Conduct is an amazingly good book, full of suspense, emotional angst, and deep romance. What more could you ask?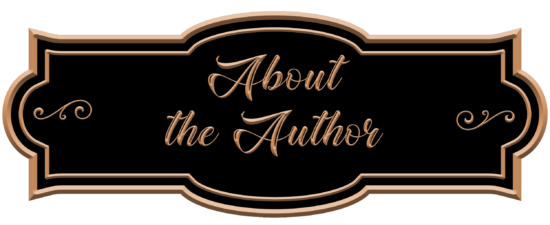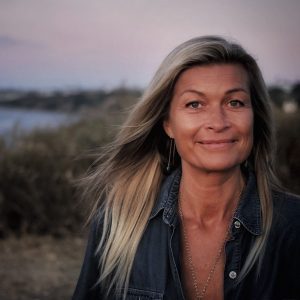 APRIL WHITE has been a film producer, private investigator, bouncer, teacher and screenwriter. She has climbed in the Himalayas, lived on a gold mine in the Yukon, and survived a shipwreck. She and her husband live in Southern California with their two sons, dog, various chickens, and a lifetime collection of books.
Facebook is a solid source of distraction for her, and therefore, her Facebook page, April White Books, is usually the first place to find news, teasers, quotes, and excerpts from her books. She also has a secret reader group on Facebook, called "Kick-Ass Heroines." If you'd like to get in on some of those conversations, you can request an add here: Kick-Ass Heroines.
Sometimes that news links to Twitter, but she hasn't mastered the art of the pithy tweet, and therefore often avoids the medium for fear of sounding boring.
Goodreads is another place to find her lurking around the stacks and spying on her friends' reading habits. Become her Goodreads friend so she can see what you're reading, too.
​Marking Time was the 2016 Library Journal Indie e-book winner for Young Adult books, and was chosen by Library Journal for national inclusion on both the fantasy and young adult SELF-e Library Select lists on Biblioboard, The whole series is also available for libraries nationwide through Overdrive, and April is very happy to participate in any library (or bookish) events to which she's invited.