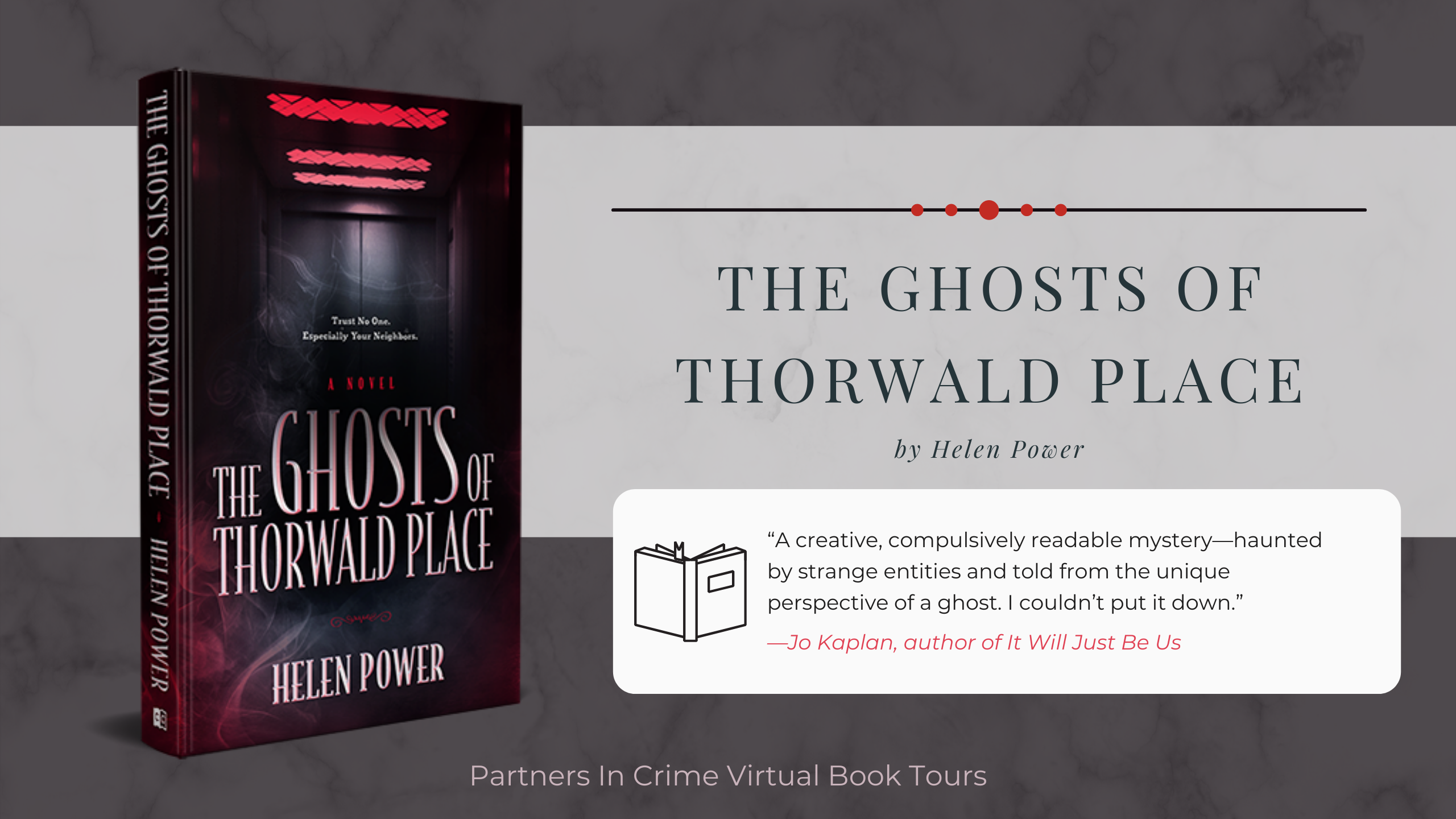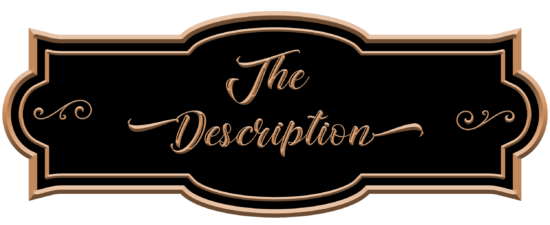 Publication Date: October 5, 2021
Trust No One. Especially your neighbors.
Rachel Drake is on the run from the man who killed her husband. She never leaves her safe haven in an anonymous doorman building, until one night a phone call sends her running. On her way to the garage, she is murdered in the elevator. But her story doesn't end there.
She finds herself in the afterlife, tethered to her death spot, her reach tied to the adjacent apartments. As she rides the elevator up and down, the lives of the residents intertwine. Every one of them has a dark secret. An aging trophy wife whose husband strays. A surgeon guarding a locked room. A TV medium who may be a fraud. An ordinary man with a mysterious hobby.
Compelled to spend eternity observing her neighbors, she realizes that any one of them could be her killer.
And then, her best friend shows up to investigate her murder.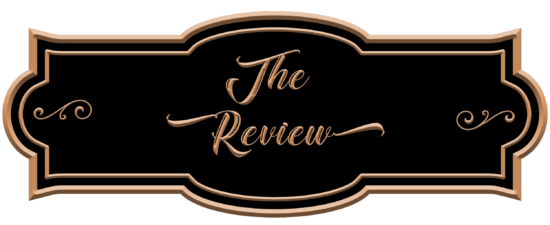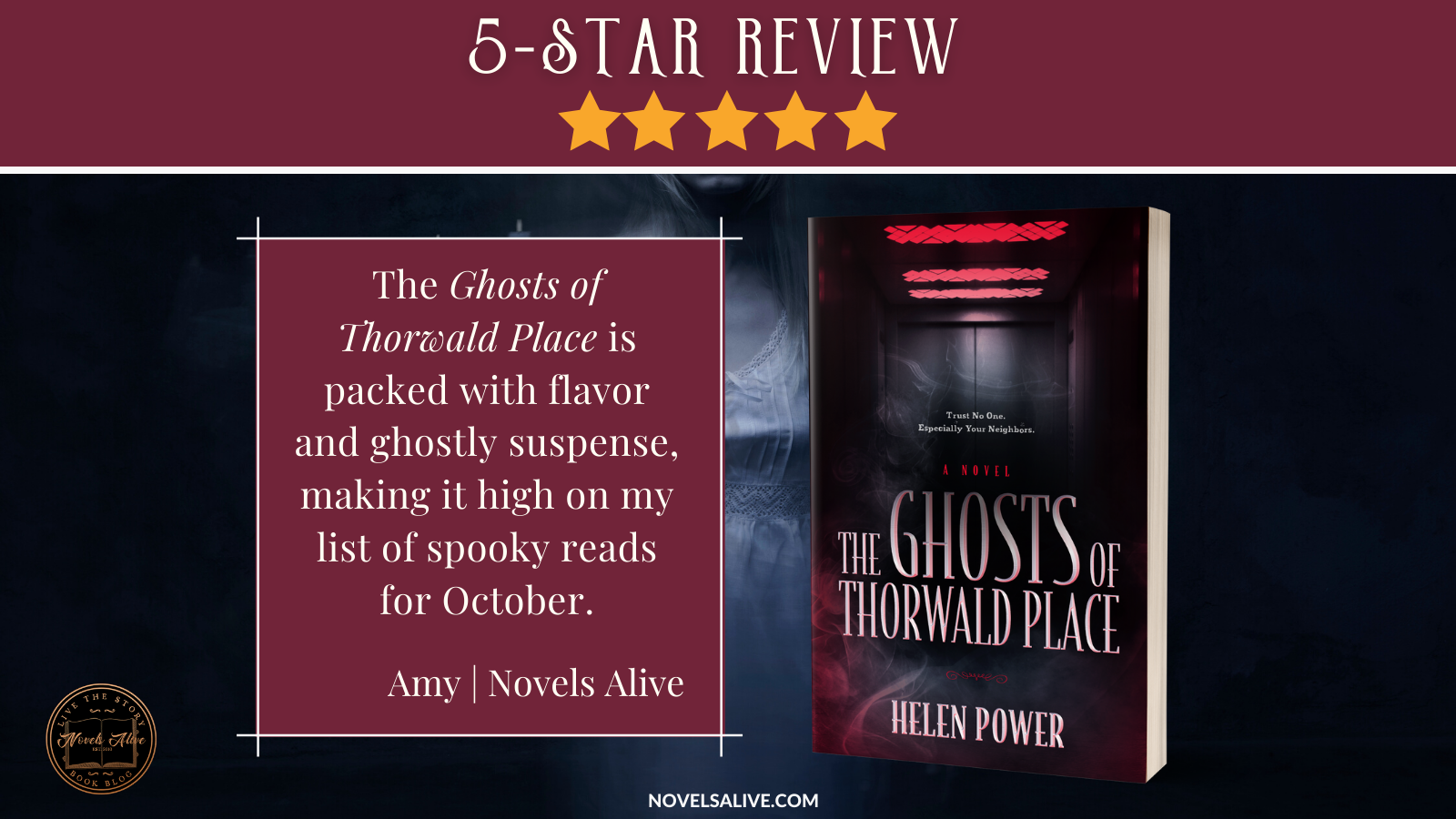 Author Helen Power uses the ghost of the main character to tell the story in The Ghosts of Thorwald Place. This unique approach provides the foundation for a spine-tingling ghost story/whodunit mystery.
Early in the story, Rachel Drake is murdered in her building's elevator. Her ghost becomes tethered to the elevator, meaning she can go into certain spaces in the building, but she gets yanked back into it as soon as the elevator is in use.
As the story slowly unfolds, residents of the apartment building are introduced. It was fascinating to see these people through Rachel's eyes and read her commentary about each person. It soon becomes evident that everyone has some kind of secret. This aspect of the book was especially appealing because there were multiple secondary storylines to maintain my interest. There's plenty of potential for drama from the mysterious man who watches a woman in another building through a telescope to the concierge with sticky fingers.
From the beginning, I wanted to know who killed Rachel and why. The author adds plenty of twists and turns along the way before the truth is revealed. Meanwhile, Rachel's back story comes to light through her diary. This approach provides a seamless way for past and present to exist together. Yet Rachel's fate isn't the only focus of the story.
As noted by the title of the book, there is more than one ghost at Thorwald Place. The supernatural twist definitely makes this a spooky Halloween story, particularly since not all the ghosts have good intentions. Rachel's focus is on protecting the building's occupants from the Shadow Man, a malevolent spirit.
The Ghosts of Thorwald Place is packed with flavor and ghostly suspense, making it high on my list of spooky reads for October.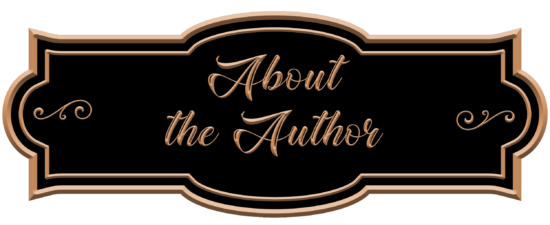 Helen Power is obsessed with ghosts. She spends her free time watching paranormal investigation TV shows, hanging out in cemeteries, and telling anyone who'll listen about her paranormal experiences. She is a librarian living in Saskatoon, Canada, and has several short story publications, including ones in Suspense Magazine and Dark Helix Press's Canada 150 anthology, "Futuristic Canada". The Ghosts of Thorwald Place