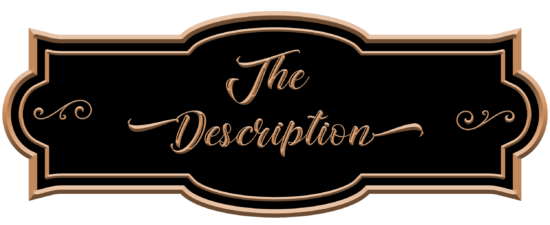 Beach Reads Mystery: Book 2
Publication Date: October 12, 2021
As the holidays approach, bookstore owner Summer Merriwether learns a dark secret in this second volume of Maggie Blackburn's Beach Reads mystery series.
There's no place like home for the holidays, even if home is sleepy, beachside Brigid's Island, NC. During this season for giving, the town wakes up to a welcome throng of shoppers–and Beach Reads is no exception. But bookseller Summer Merriwether's Christmas cheer turns to cringing fear when she uncovers a deadly secret about her late mother–a secret someone will kill to keep.
When the local library hosts a cozy mystery panel discussion, Summer learns that one of the authors on the panel based her book on an actual murder that shook Brigid's Island thirty-five years before. Worse, she soon learns that her dearly missed mother, Hildy, took a disturbingly deep interest in the case, going so far as to collect clippings and keep a journal of the dark doings. This doesn't jibe with Summer's memories of her usually cheery mother at all.
Tidings get worse when Summer learns of her long-lost biological family's involvement in the crime…and still worse when the life of the book's author is threatened. With the help of Hildy's plucky book club, Summer puts her scholarly smarts to work on protecting the cozy author and solving the decades-old murder.
But this ghost from Christmas past may still be deadly in the present, and if she can't find the killer, Summer's future will be brief.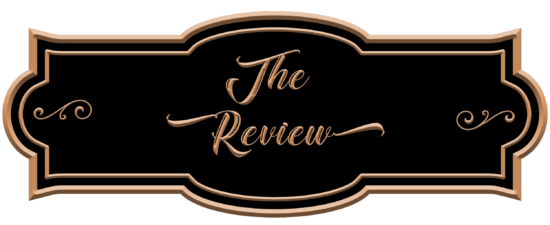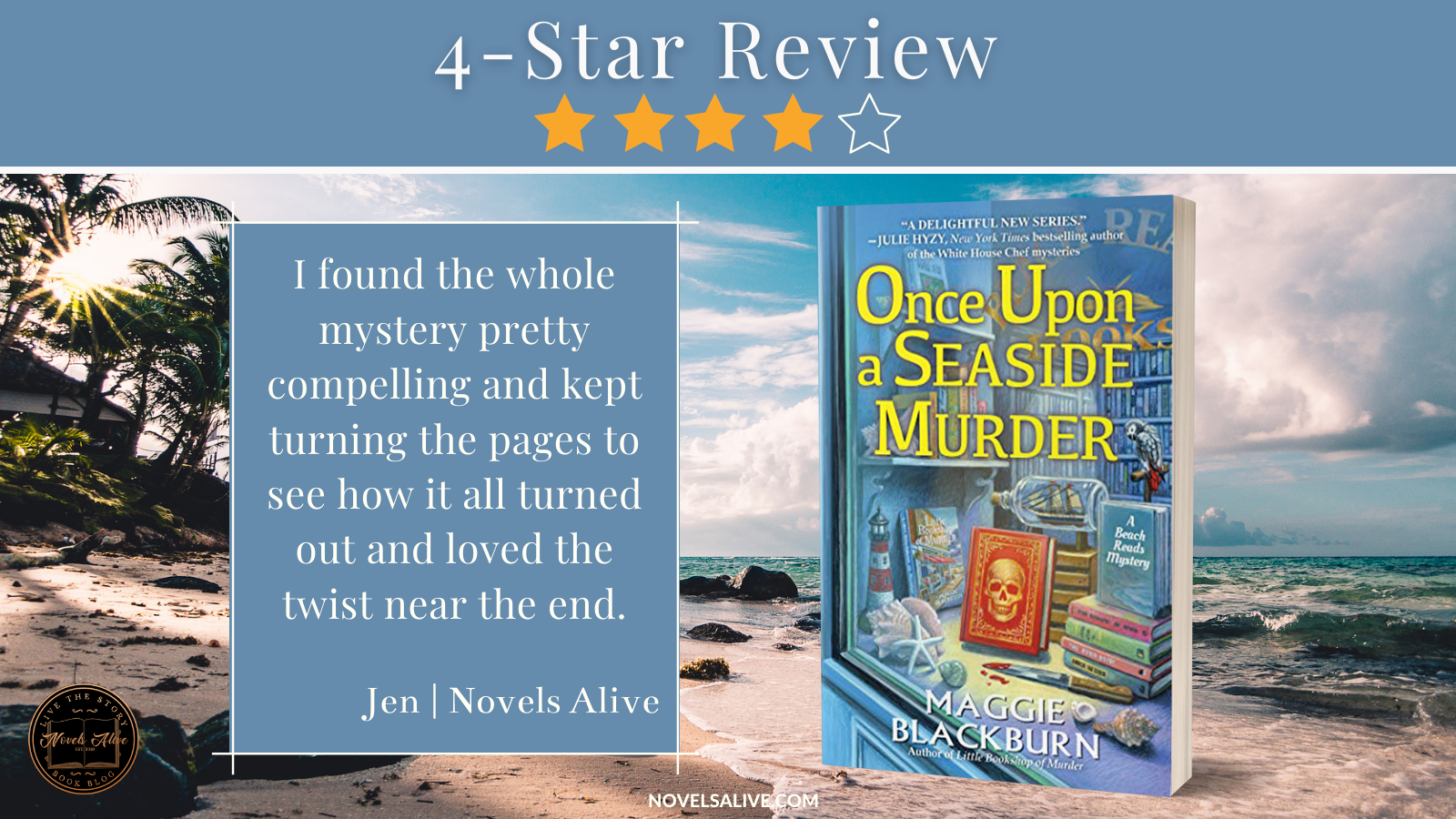 After I finished reading Little Bookshop of Murder, book one in the Beach Reads series by Maggie Blackburn, I was really hoping for a more put-together mystery. The first book suffered from setting up the series by introducing all the characters, and I felt the mystery was just a subplot. But boy, do things change in Once Upon a Seaside Murder.
Summer is still grieving the death of her mother, but she's settling in Brigid's Island pretty well. Christmas is approaching, and her bookstore is sponsoring a mystery weekend with a couple of authors coming to town. One of those authors penned a book loosely based on an unsolved murder at Brigid's Island, and someone is not too happy that it is in the spotlight once again. 
Once Upon a Seaside Murder follows Summer as she digs into this unsolved mystery, which involves her newly discovered father's family.
I wanted more meat in the story, and did I get it. Ms. Blackburn created an unsolved mystery with a lot of twists and turns and then threw in a kidnapping in current day that complicates the mystery. I found the whole mystery pretty compelling and kept turning the pages to see how it all turned out and loved the twist near the end. The cast of characters still are abundant, and a lot of them are rather quirky. But they are a hoot and are a good supporting cast.
Once Upon a Seaside Murder was an improvement on the first book in the series. I found it more fleshed out with a solid mystery and developed characters. I'm looking forward to revisiting Brigid Island and the Beach Reads series.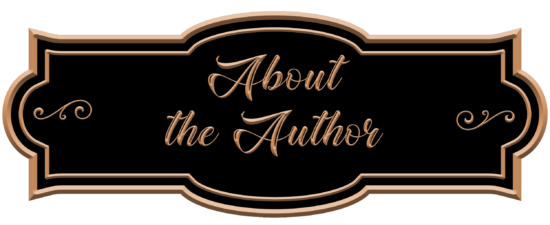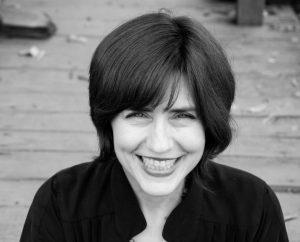 Maggie Blackburn is the pen name of Mollie Cox Bryan. She writes cozy mysteries with edge. She's the author of several bestselling mystery series. She's recently released a novella mystery series: The Victoria Town Mysteries. Her book, "Goodnight Moo," has been shortlisted for a Fresh Fiction Reader's Choice Award. Her books have been selected as finalists for an Agatha Award and a Daphne du Maurier Award and as a Top 10 Beach Reads by Woman's World. She makes her home at the foothills of the Blue Ridge Mountains in the Shenandoah Valley, Va.

October 14 – I'm All About Books – SPOTLIGHT
October 14 – Novels Alive – GUEST POST
October 14 – #BRVL Book Review Virginia Lee Blog – SPOTLIGHT
October 15 – View from the Birdhouse – REVIEW
October 15 – Literary Gold – CHARACTER GUEST POST
October 15 – Sapphyria's Book Reviews – SPOTLIGHT
October 16 – Celticlady's Reviews – SPOTLIGHT
October 16 – Books a Plenty Book Reviews – REVIEW, CHARACTER GUEST POST
October 16 – Maureen's Musings – SPOTLIGHT
October 17 – Nellie's Book Nook – REVIEW, AUTHOR INTERVIEW
October 17 – Satisfaction for Insatiable Readers – SPOTLIGHT
October 18 – Socrates Book Reviews – SPOTLIGHT
October 18 – I Read What You Write – SPOTLIGHT WITH RECIPE
October 19 – FUONLYKNEW – SPOTLIGHT
October 19 – The Book Diva's Reads – GUEST POST
October 20 – Ascroft, eh? – CHARACTER INTERVIEW
October 20 – Christy's Cozy Corners – AUTHOR INTERVIEW  
October 21 – Mysteries with Character – GUEST POST
October 21 – My Reading Journeys – REVIEW
October 21 – Baroness Book Trove – CHARACTER INTERVIEW
October 21 – Hearts & Scribbles – SPOTLIGHT
October 22 – Book Club Librarian – REVIEW
October 22 – Novels Alive – REVIEW
October 22 – Angel's Guilty Pleasures – SPOTLIGHT
October 23 – BookishKelly2020 – SPOTLIGHT
October 23 – Brooke Blogs – SPOTLIGHT