I'm Stan Charnofsky, a former professional athlete and psychologist, and for several years a novelist. My Charlotte series, published by Hawkshaw Press, is about a septuagenarian who lives in a retirement village in Pennsylvania, and has a Ms. Marple kind of intuition that helps the local detectives solve murder mysteries. I want to explain how I came to call my heroine Charlotte.
I have an older sister, Charlotte, much older than my character in the stories. In fact, my sister passed last year, two months short of her one-hundreth birthday. She was the sweetest person one could imagine.
As a younger person she was in theater, then began to assist minority people to attend community college, tutoring them in English and the Social Sciences.
She had two children, one, a daughter she adopted after seven years of marriage, and then a son, who came along only eight months after the adoption.
What I want to tell about is a remarkable program my sister, Charlotte, created and guided for several years.
I would visit her from California just about every year, lecturing to her friends and elderly colleagues each time, about grandparenting, about staying interested in the news items of the day. Of the forty or so in attendance at my lectures, a few would doze off, but Charlotte said that was okay, part of a pattern I could expect.
Several thanked me and said they learned a lot.
One time, Charlotte said to me that she wanted to initiate correspondence between perhaps twenty of her septuagenarian or octogenarian friends and twenty of my granddaughter Molly's, six-year-old classmates in Ventura, California.
Quite an undertaking! She set it up and the letter-writing began. The children would write about their pets, what they were learning in school, their favorite foods, and what movies their parents took them to. The elderly folks in Pennsylvania wrote about their environment, the cafeteria where they ate, their own favorite foods, and even occasionally about aches and pains that come with age.
I have a photograph of Charlotte standing with a few of her elderly friends, explaining how the letter exchange worked.
Charlotte managed to keep this communication going for a couple of years, a remarkable achievement. I tried to alert our local newspaper, the Los Angeles Times, to the enterprise, but, alas, got no response.
What impressed me so much about this activity was that Charlotte, at the time in her eighties, had such an intrepid interest in folks from the two extremes of life, the early and the late years, and wanted them to know each other better.
So, it may be obvious why I wished to create a character named after my amazing sister.  Okay, so she didn't solve any murder mysteries, and wasn't a sleuth of any kind.  But her behavior, well into her nineties, showed that there is a smorgasbord table set out from which something can be taken from ages one to a hundred-and-one. Whether a detective type or a helper to children and the elderly, my Charlottes are both engaging people.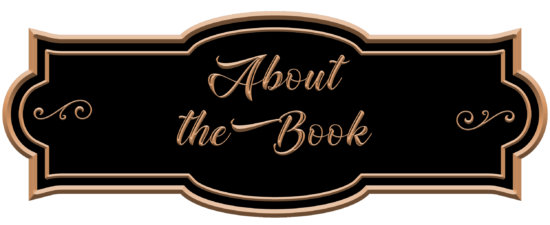 Charlotte returns to solve another case in the second installment of the Charlotte Smart Mystery Series.
Greg Smart, Charlotte's brother, has flown in from California for his big sister Charlotte's 70th birthday. Charlotte, the previous year, solved a murder when Greg visited her at her retirement village.
The police officer who took a shine to her during the prior case has just asked Charlotte to take a look at a baffling hit and run "accident" that has left one victim dead. Charlotte weeps to discover that the victim is a child, and the second victim, the child's older sister, is injured. Charlotte agrees to help immediately, and as soon as the two meet the child bonds with Charlotte who takes her under her wing. Charlotte will not let this child be hurt again. Meanwhile Greg continues to have an unexpectedly interesting love life while he and Charlotte work together to help to piece the child's life and family back together by bringing a murderer to justice.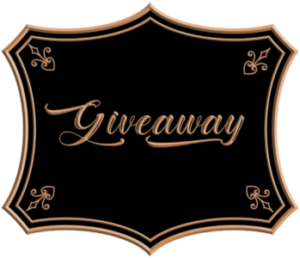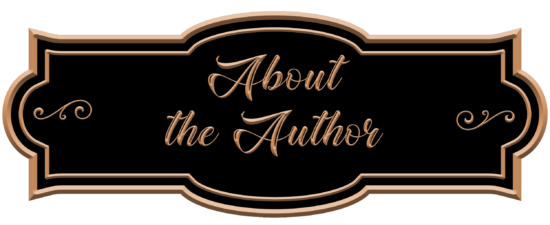 Stan is a wonderful man. He just turned 90, and he just retired from teaching at Cal State Northridge (CSUN), and was their oldest and longest-serving faculty ever. He taught marriage and family counseling, and was once, briefly, a Yankee, and was also, for about 10 years, the baseball coach at CSUN. He is a lovely man with many students indebted to him. He also wears butterflies. Many decades ago students started gifting him with butterfly pins; he has hundreds, and every day he pins one on. I know he is older but he is still writing and is a vital and lovely person.

October 22 – Novels Alive – GUEST POST
October 22 – Christy's Cozy Corners – AUTHOR INTERVIEW
October 23 – Maureen's Musings – SPOTLIGHT
October 23 – #BRVL Book Review Virginia Lee Blog – SPOTLIGHT
October 24 – Cozy Up With Kathy – AUTHOR INTERVIEW
October 24 – FUONLYKNEW – SPOTLIGHT
October 24 – Baroness' Book Trove – SPOTLIGHT
October 25 – I Read What You Write – REVIEW, GUEST POST
October 25 – Celticlady's Reviews – SPOTLIGHT
October 26 – Here's How It Happened – REVIEW
October 27 – Brooke Blogs – GUEST POST
October 27 – Sapphyria's Book Reviews – SPOTLIGHT
October 28 – I'm Into Books – SPOTLIGHT
October 28 – Nellie's Book Nook – REVIEW, AUTHOR INTERVIEW