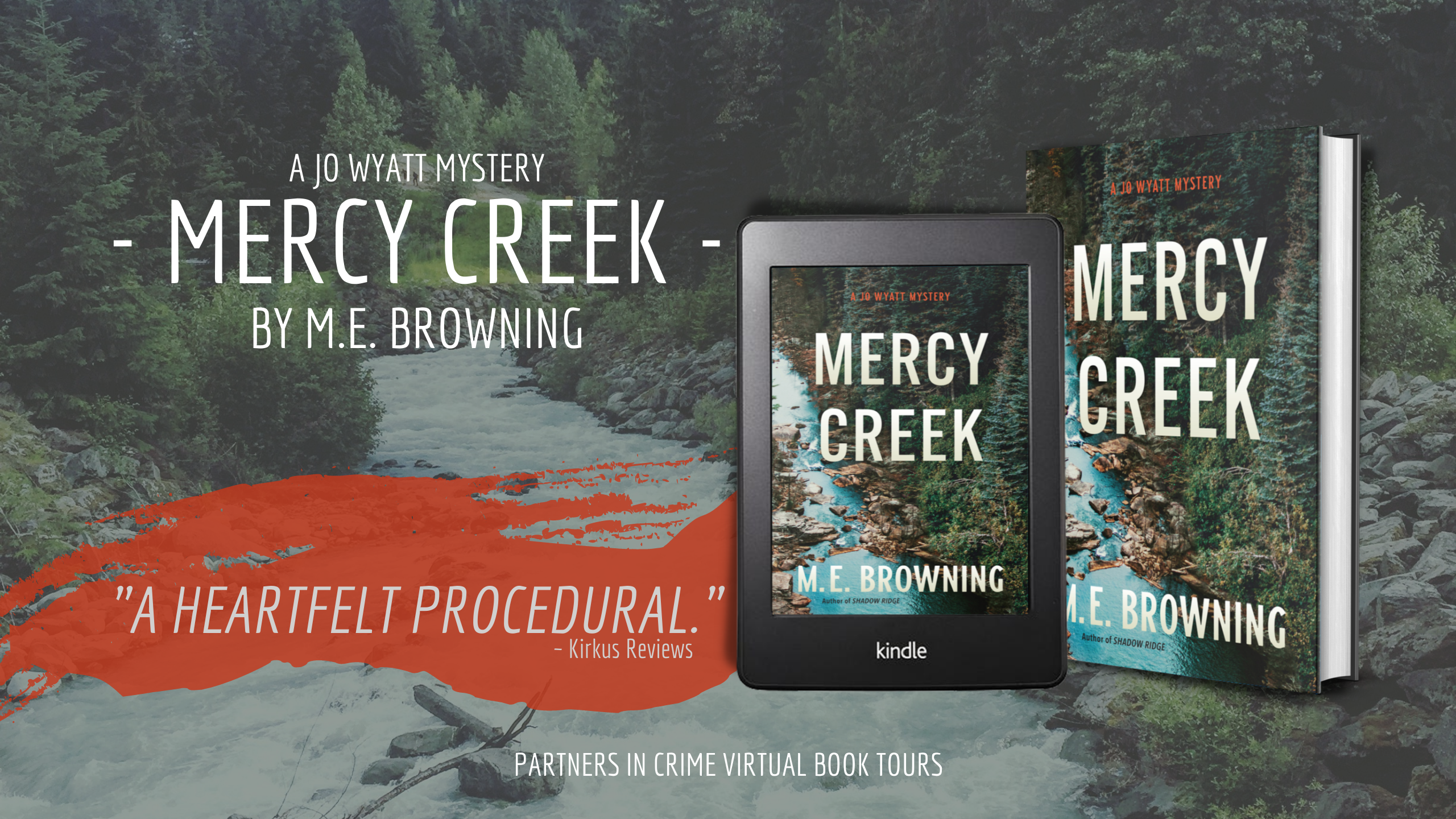 The first chapter of a book is a challenge to write. In days of yore, authors could ease into the story, certain their readers would give them a chapter or two before deciding if they'd continue reading. But the competition for our attention has intensified, and if an author doesn't grab it within the first few pages—or even within the first few paragraphs—that reader will turn elsewhere.
So what's an author to do?
I'm a devoted reader of Mystery Scene Magazine and one of my favorite columns is "The Hook: First Lines that Caught Our Attention." I'd thumbed through the pages until I found the section, eager to read which of the newly released novels had been chosen as having stellar openings. I almost always agreed with the editor's choices.
The ways to open a novel are myriad. Dialogue, exposition, a literal bang or a slow burn. Those opening words have the daunting task of introducing a character, alluding to the setting, establishing a mood, or raising a story question. But no matter what choice is made, the overarching goal is to intrigue the reader. "The Hook" offered a mini-workshop on how that was achieved. I read the column first as a reader and then I studied the individual selections as an author to learn what made it work in order to apply the lesson to my own writing. And while it seemed far-fetched, I dreamed of one day reading the column and discovering that my own words had been chosen.
When I wrote Mercy Creek, I spent an inordinate amount of time constructing my opening chapter. My first paragraph makes no mention of the setting. It doesn't reveal the protagonist. Instead, it raises a story question. From the moment I wrote it, I knew it was exactly how I wanted to start the novel.
"Everyone had a story from that night. Some saw a man, others saw a girl, still others saw nothing at all but didn't want to squander the opportunity to be a part of something larger than themselves. To varying degrees, they were all wrong. Only two people knew the full truth."
Last year, to my dismay, several issues went by without featuring the column. Sometime after July 31st, though, I visited the Mystery Scene Magazine website. I was stunned to see an image of Mercy Creek's book cover illustrating an article titled "First lines, first impressions" by Oline H. Cogdill, a Mystery Writers of America Raven Award-winning book critic. There, in an online version of my favorite magazine column was the opening paragraph of my novel. Also featured were opening lines from novels by Taylor Adams, Liv Constantine, S.A. Cosby, Hilary Davidson, and Brad Parks. I savored the milestone. Then, when I was ready, I reread each selection, studying this new group of authors to learn how I could make my next opening even better.
What book have you read recently that grabbed you with its very first lines?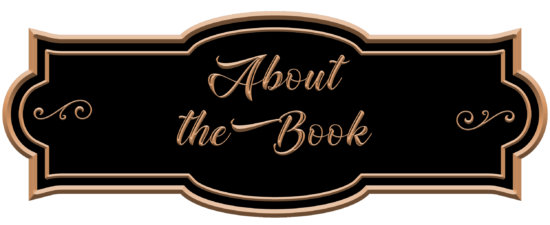 A Jo Wyatt Mystery: Book 2
Publication Date: October 12, 2021
In an idyllic Colorado town, a young girl goes missing—and the trail leads into the heart and mind of a remorseless killer.
The late summer heat in Echo Valley, Colorado turns lush greenery into a tinder dry landscape. When a young girl mysteriously disappears, long buried grudges rekindle. Of the two Flores girls, Marisa was the one people pegged for trouble. Her younger sister, Lena, was the quiet daughter, dutiful and diligent—right until the moment she vanished.
Detective Jo Wyatt is convinced the eleven-year-old girl didn't run away and that a more sinister reason lurks behind her disappearance. For Jo, the case is personal, reaching far back into her past. But as she mines Lena's fractured family life, she unearths a cache of secrets and half-lies that paints a darker picture.
As the evidence mounts, so do the suspects, and when a witness steps forward with a shocking new revelation, Jo is forced to confront her doubts, and her worst fears. Now, it's just a matter of time before the truth is revealed—or the killer makes another deadly move.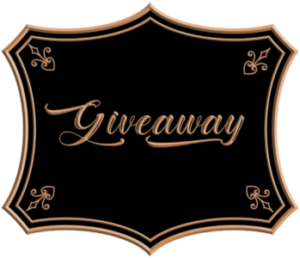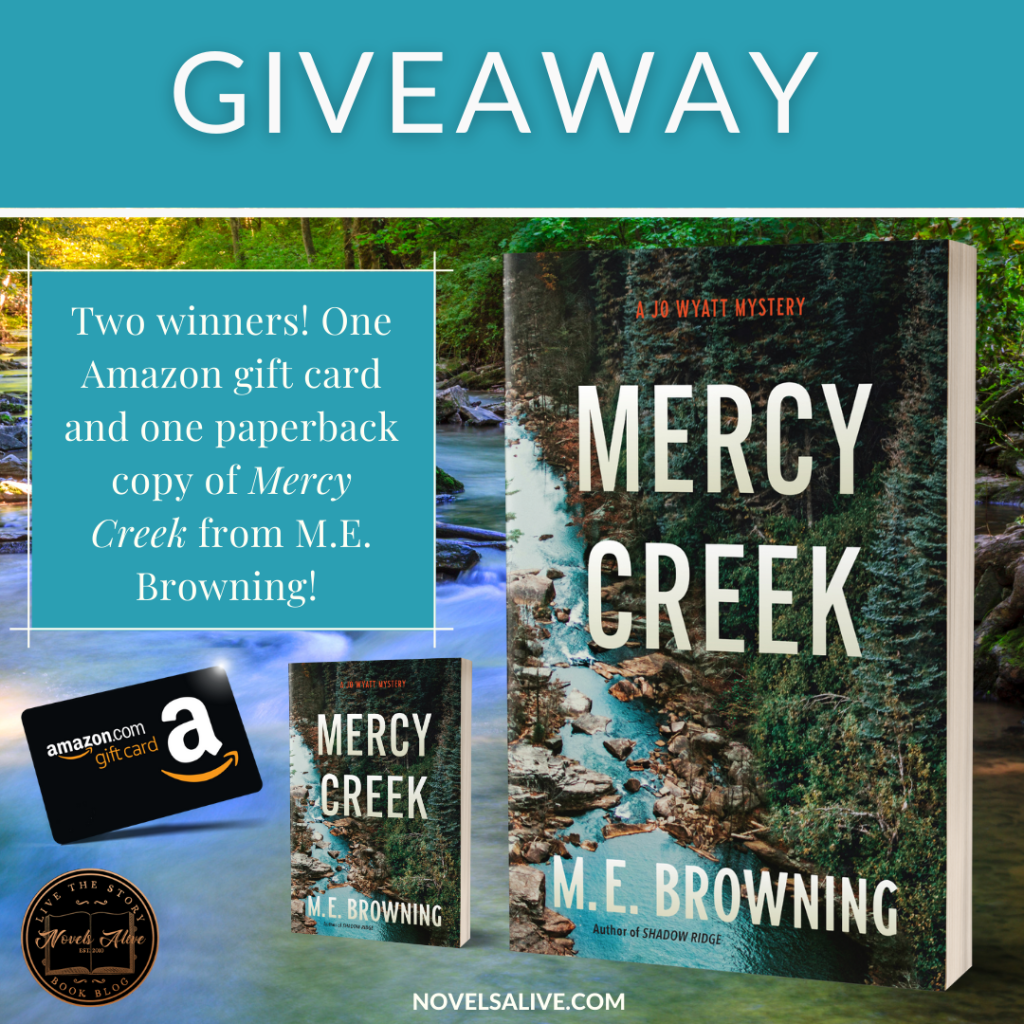 This is a Rafflecopter giveaway hosted by Partners in Crime Virtual Book Tours for M.E. Browning. There will be TWO winners. ONE winner will receive (1) Amazon.com Gift Card and ONE winner will receive one (1) physical copy of Mercy Creek by M.E. Browning (U.S. addresses only). The giveaway runs October 11 through November 7, 2021. Void where prohibited.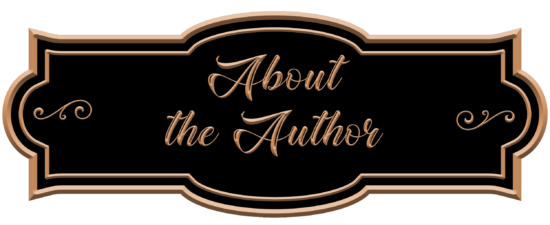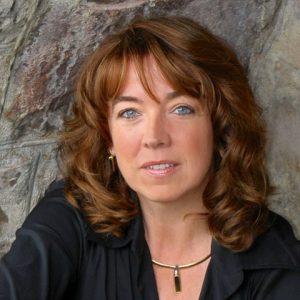 M.E. Browning writes the Colorado Book Award-winning Jo Wyatt Mysteries and the Agatha-nominated and award-winning Mer Cavallo Mysteries (as Micki Browning). Micki also writes short stories and nonfiction. Her work has appeared in dive magazines, anthologies, mystery magazines, and textbooks. An FBI National Academy graduate, Micki worked in municipal law enforcement for more than two decades and retired as a captain before turning to a life of crime… fiction.