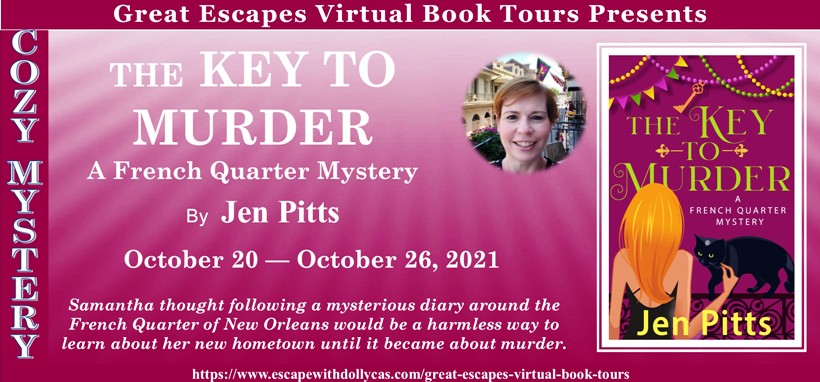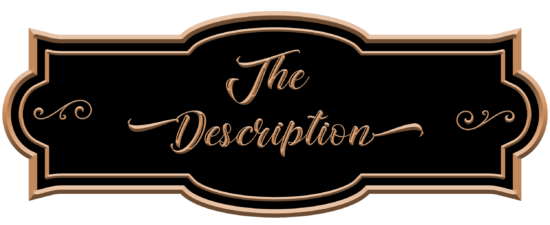 Samantha thought following a mysterious diary around the French Quarter of New Orleans would be a harmless way to learn about her new hometown until it became about murder.
As the newest resident of Thibodeaux Mansion, West Coast transplant Samantha is looking forward to starting her thirties in a new place. Drawn to New Orleans for its music, food and history, she's excited to start her future in this unique city. But Samantha is also hopeful she'll find her past since she was adopted from Louisiana after being orphaned in a hurricane as a toddler.
An anonymous diary, unusual key, and a distinctive doll are left in her furnished apartment and her mostly friendly neighbors all deny leaving the gifts. Samantha, now Sammy to her new friends, can't believe any of them could be a liar. When the diary leads her to a dead body, Sammy needs to find out what these clues mean and what the murderer is trying to tell her.
Although her best friends Sissy and Andrew are happy to help her with this mystery, her other friends aren't sure the murder and diary are about Sammy. Not wanting to lose her newfound friendships and possible love interest, Sammy decides she must uncover the answers on her own.
Sammy moved to New Orleans looking for a new future, but is it her past that found her first?
The Key to Murder is the first book in The French Quarter Mysteries featuring West Coast transplant Samantha Richardson settling into her new hometown, New Orleans. Her neighborhood is full of music, food and history as well as interesting people. Join Sammy as she explores the Big Easy by solving the mysteries of the past and present in this new modern, cozy mystery series.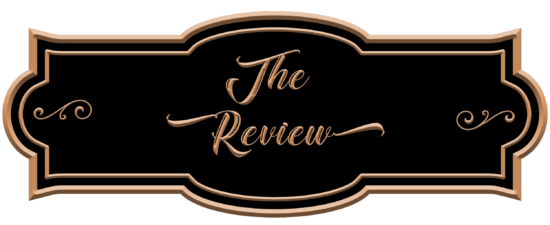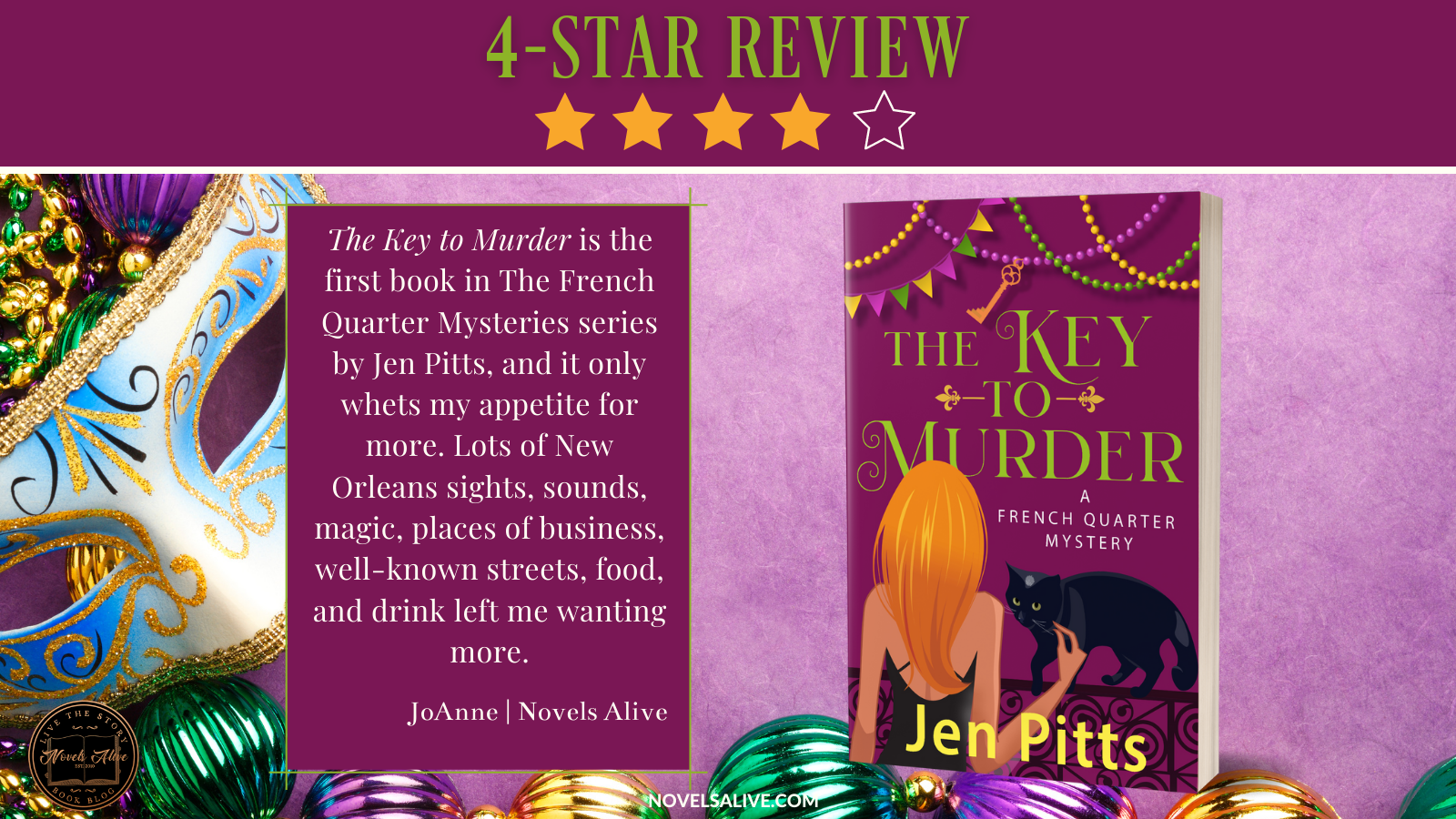 The Key to Murder is the first book in The French Quarter Mysteries series by Jen Pitts, and it only whets my appetite for more. Lots of New Orleans sights, sounds, magic, places of business, well-known streets, food, and drink left me wanting more. From the first page to the last, I was drawn in with lots of mystery and sleuthing, including clues and a hidden agenda. I didn't guess whodunnit but not from lack of trying!
Sammy is a transplant from San Francisco. She was adopted at two years old after Hurricane Geoffrey hit Louisiana and didn't really know any of her history or that of her family. When she moves to New Orleans, part of her thinks that she can reconnect with her roots and find out about her birth family. That all seems to be put on the back burner when she finds murdered bodies before the police do. 
From the first day she moves into Thibodeaux Mansion and meets the new neighbors, she feels accepted, as if she's making new friends. Strange things happen from the start when she finds a diary and a key. Where will they lead her?
There's a feeling of magic throughout the book, along with darkness. As Sammy pursues the clues in the diary, she's not sure what they all mean, but she's often uneasy and sometimes doubts the actions of her new friends. 
The story had a good flow and was a quick read. There was some closure, but I thought the story would go on a little further. I'm hoping we pick up with the characters we've met in the next book in the series, The Gates to the Afterlife. The cover was colorful and gave off a New Orleans vibe with the details of it. 
If you like cozy mysteries with some magic thrown in or are a fan of New Orleans, The Key to Murder is for you.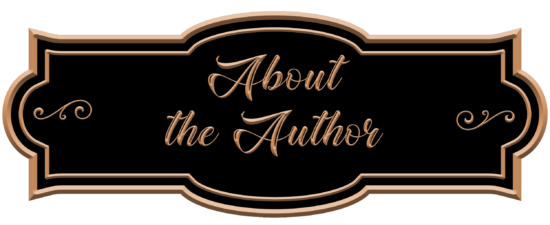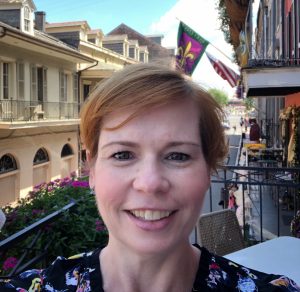 Jen Pitts is a lifelong mystery reader who turned her obsession into writing cozy mysteries of her own. When she isn't plotting fictional murder and mayhem, she's chugging coffee, traveling, reading, and enjoying life with her children and husband in the Pacific Northwest.

October 20 – Novels Alive – GUEST POST
October 20 – I'm All About Books – SPOTLIGHT
October 21 – Maureen's Musings – SPOTLIGHT
October 21 – #BRVL Book Review Virginia Lee Blog – SPOTLIGHT
October 22 – Cozy Up With Kathy – REVIEW, AUTHOR INTERVIEW
October 22 – Hearts & Scribbles – SPOTLIGHT
October 22 – Baroness' Book Trove – CHARACTER INTERVIEW
October 23 – Nellie's Book Nook – REVIEW, GUEST POST
October 23 – FUONLYKNEW – SPOTLIGHT
October 24 – I Read What You Write – REVIEW, AUTHOR INTERVIEW,
October 24 – Sapphyria's Book Reviews – SPOTLIGHT
October 25 – Literary Gold – CHARACTER GUEST POST
October 25 – Celticlady's Reviews – SPOTLIGHT
October 26 – Novels Alive – REVIEW
October 26 – Brooke Blogs – SPOTLIGHT