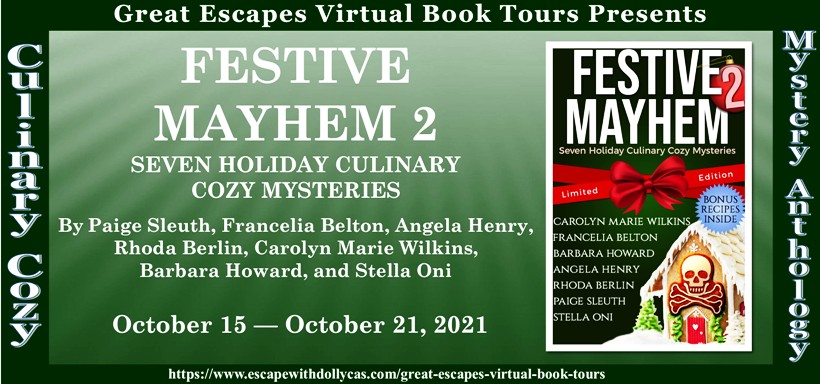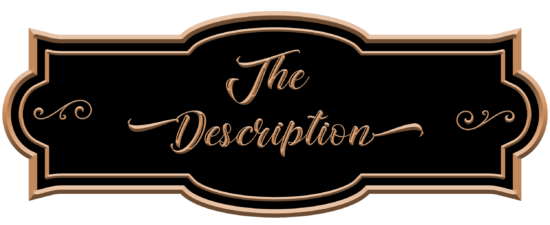 Seven Holiday Culinary Cozy Mysteries
Publication Date: October 1, 2021
Seven crime writers of color have teamed up for the second year running to offer you the gift of escape this holiday season. From Thanksgiving to Christmas, Halloween to New Year's, cozy mystery fans are bound to find a favorite holiday represented in this limited-time collection of exclusive, never-before-published seasonal short stories.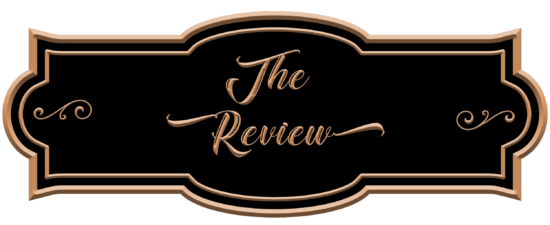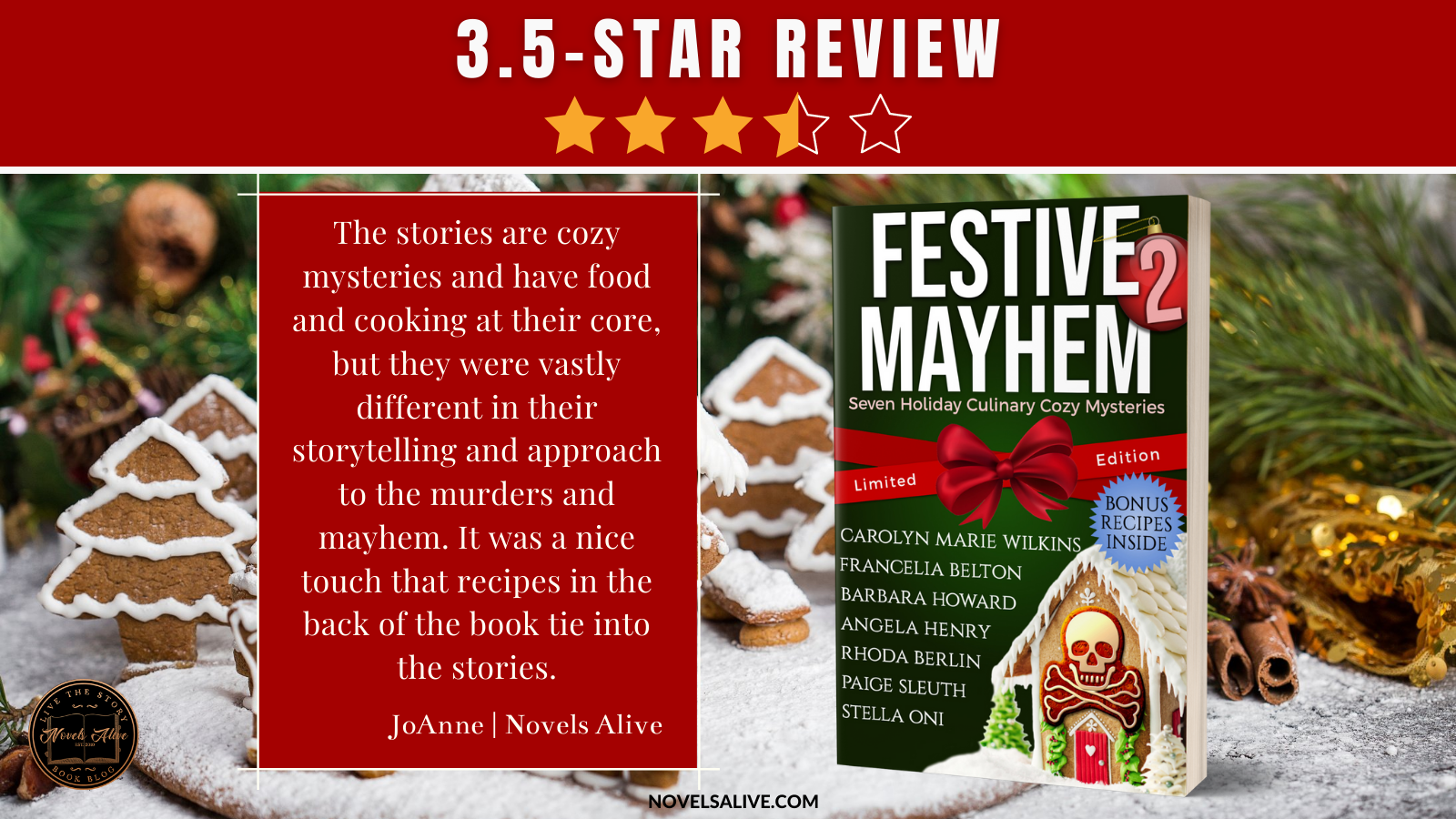 Festive Mayhem 2 is a holiday anthology spanning several different celebrations. There are seven stories set in different locations, and all are written by different authors who are new to me. The stories are cozy mysteries and have food and cooking at their core, but they were vastly different in their storytelling and approach to the murders and mayhem. It was a nice touch that recipes in the back of the book tie into the stories. 
The stories were short and didn't have the depth I expected. Since many were connected to other stories by the authors, I felt I was expected to know about specific relationships and details without being given the necessary background information. Some characters were difficult to like, and others seemed to get what they deserved. A few of the stories had a nice flow, while others were choppy. The stories all ended abruptly and unexpectedly as if there were more of the story to tell.
The cover with the skull and bones on the gingerbread house hints at something mysterious and possibly dangerous will be inside awaiting us while we read the book. At just over two hundred pages, Festive Mayhem 2 was a quick and somewhat enjoyable read. I might look into reading the first Festive Mayhem.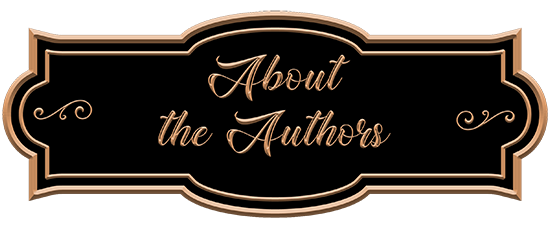 Paige Sleuth: http://www.marlabradeen.com/
Francelia Belton: https://Francel.Be/Writing-Stories
Angela Henry: http://angelahenry.com
Rhoda Berlin: https://rhodaberlin.com
Carolyn Marie Wilkins: https://www.carolynwilkins.com
Barbara Howard: http://www.barbarahowardmedia.com
Stella Oni: https://stellaonithewriter.com

October 15 – I'm All About Books – SPOTLIGHT
October 15 – Novels Alive – SPOTLIGHT, RECIPE
October 15 – Christy's Cozy Corners – SPOTLIGHT, RECIPE
October 16 – StoreyBook Reviews – REVIEW
October 16 – Cassidy's Bookshelves – SPOTLIGHT
October 16 – Escape With Dollycas Into A Good Book – SPOTLIGHT
October 17 – Socrates Book Reviews – SPOTLIGHT
October 17 – #BRVL Book Review Virginia Lee Blog – SPOTLIGHT
October 18 – Brooke Blogs – SPOTLIGHT, RECIPE
October 18 – FUONLYKNEW – SPOTLIGHT
October 18 – Jemima Pett, Author – SPOTLIGHT, RECIPE
October 19 – Celticlady's Reviews – SPOTLIGHT, RECIPE
October 19 – Maureen's Musings – SPOTLIGHT
October 20 – Literary Gold – SPOTLIGHT
October 21 – Novels Alive – REVIEW
October 21 – Cozy Up With Kathy – SPOTLIGHT, RECIPE
October 21 – Sapphyria's Book Reviews – SPOTLIGHT