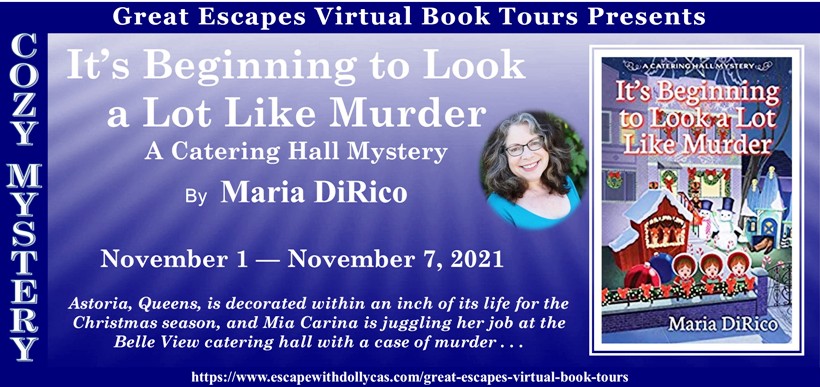 I'm obsessed with Christmas tree ornaments. I'm such an inveterate ornament collector and crafter  that my husband once made me pare down my collection because I had a dozen boxes taking up an entire shelving unit in the garage. But I've added more to my collection, thanks to my passion for needlepoint.
I first started making ornaments when I was in middle school. I experimented with different crafts, including counted cross stitch and embroidery.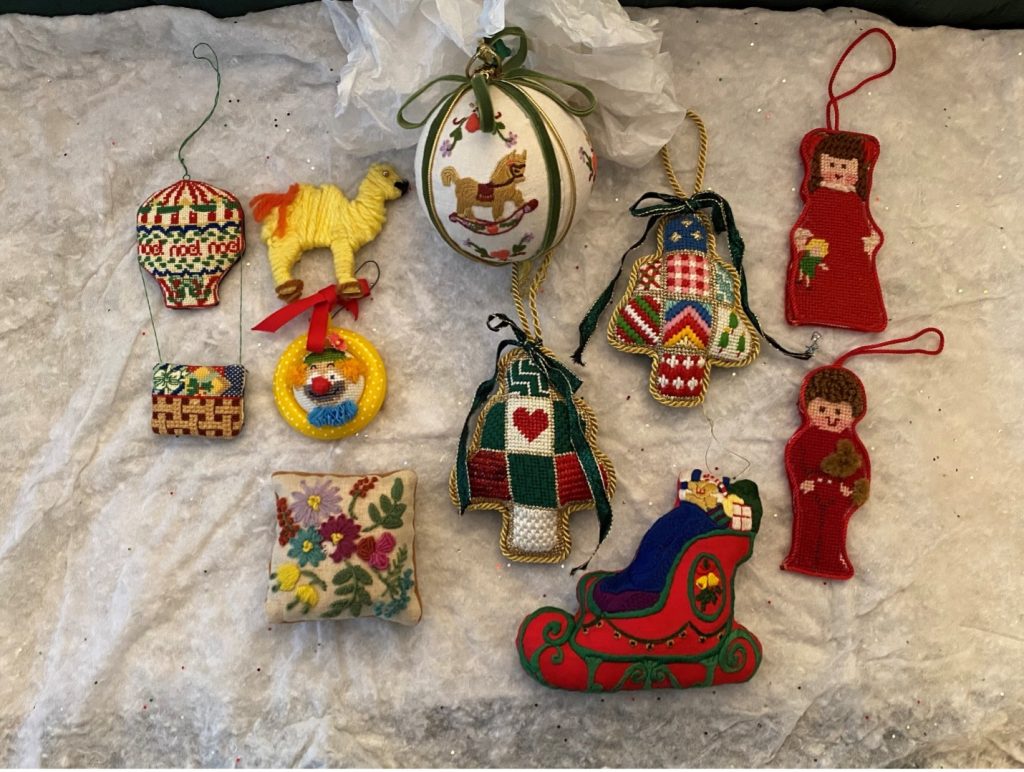 But after years spent away parenting and working, which left no time for crafting of any kind, I eventually rediscovered the joys of it, settling on needlepoint as my go-to craft.
Nothing calms or relaxes me like stitching a canvas. Some people claim it's not creative because you're working off a design already painted onto a canvas. I disagree. The stitcher chooses the fiber and unique stitches that bring the canvas to life. And the canvases are a wonderful way to commemorate special events or places in your life. Here's a mini-stocking I made celebrating Louisiana, the state where I attended college at Tulane University.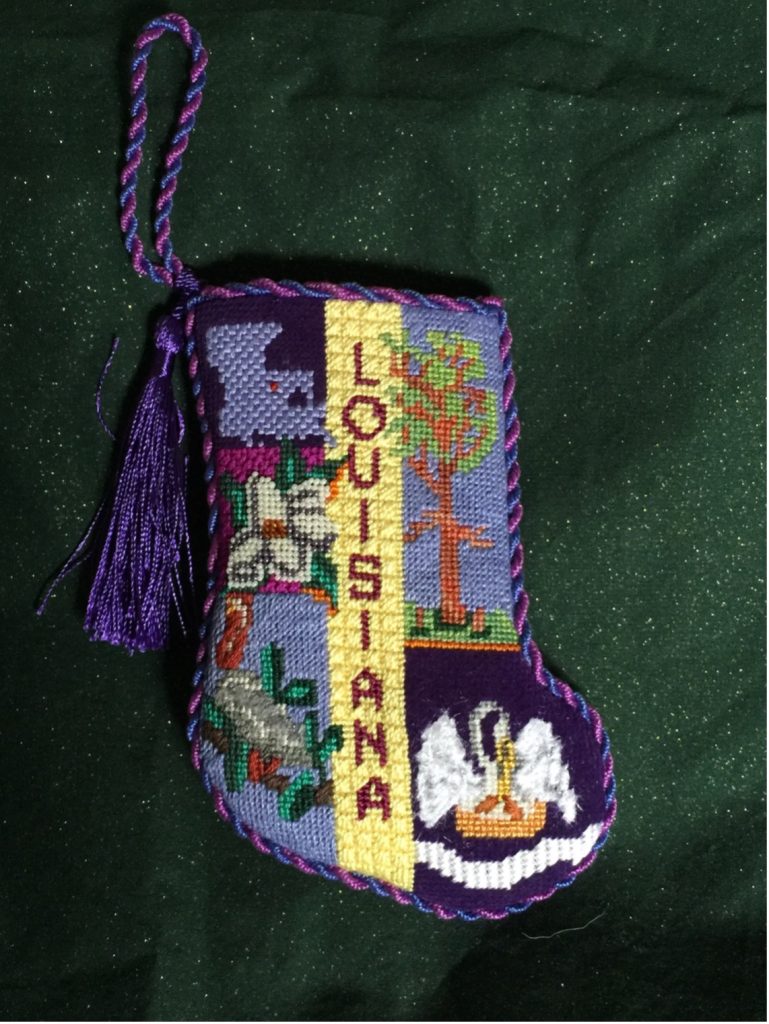 Our Christmas tree is now filled with ornaments I've made throughout the decades. In the last few years, I've tiptoed out of my needlepoint zone to resurrect another craft from my past, decoupage. I now make them for all my book covers. Here are three I made last year.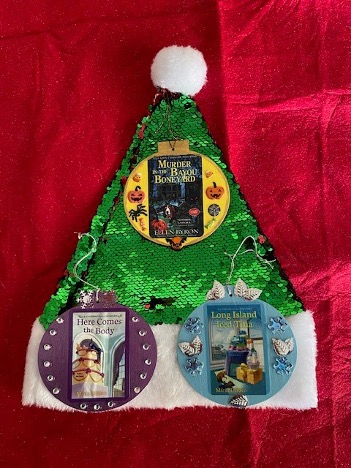 This year, I get to make a decoupage ornament for my third Catering Hall Mystery, It's Beginning to Look a Lot Like Murder. I'm really looking forward to it. Who knows? It's such a wonderful cover, maybe I'll turn it into a needlepoint canvas and stitch a version of it!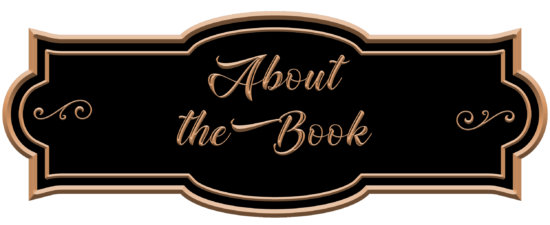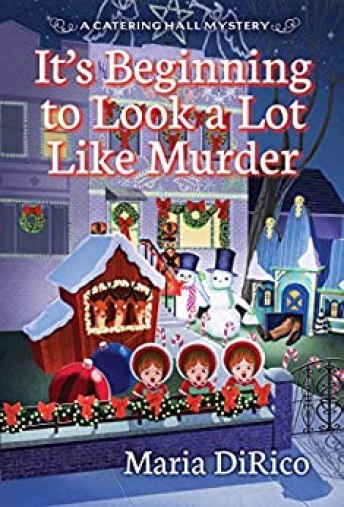 Astoria, Queens, is decorated within an inch of its life for the Christmas season, and Mia Carina is juggling her job at the Belle View catering hall with a case of murder . . .
Mia's busy with a full schedule of events at the family business—among them an over-the-top Nativity-themed first birthday party and a Sweet Sixteen for a teen drama queen. But her personal life is even more challenging. Her estranged mother has returned—and her lifelong friend Jamie has discovered a shocking secret about his past. He's so angry that he starts hanging out with Lorenzo, who claims to be his long-lost brother—even after it becomes clear that Lorenzo's story is as fake as a plastic Christmas tree.
Then a body turns up among the elves in a Santa's-workshop lawn display, and amateur sleuth Mia has a buffet of suspects to choose from. Amid the holiday celebrations, she intends to find out who's the guilty party . . .
Italian recipes included!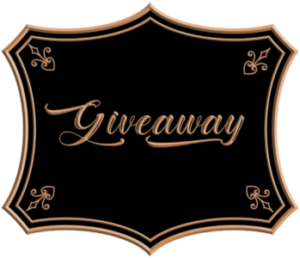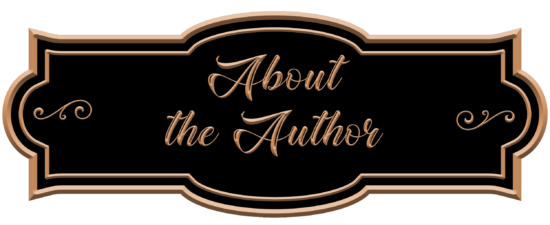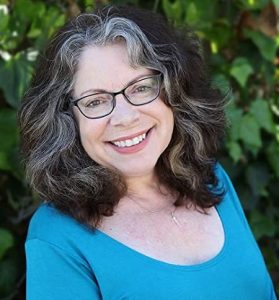 Maria DiRico is the pseudonym for Ellen Byron, author of the award-winning, USA Today bestselling Cajun Country Mysteries. Born in Queens, New York, she is a first-generation Italian-American on her mother's side and the granddaughter of a low-level Jewish mobster on her father's side. She grew up visiting the Astoria Manor and Grand Bay Marina catering halls, which were run by her Italian mother's family in Queens, and have become the inspiration for her Catering Hall Mystery Series. DiRico has been a writer-producer for hit television series like Wings and Just Shoot Me, and her first play, Graceland, appears in the Best Short Plays collection. She's a freelance journalist, with over 200 articles published in national magazines, and previously worked as a cater-waiter for Martha Stewart, a credit she never tires of sharing. A native New Yorker who attended Tulane University, Ellen lives in Los Angeles with her husband, daughter, and two rescue dogs.

November 1 – Literary Gold – SPOTLIGHT, EXCERPT
November 1 – Socrates Book Reviews – SPOTLIGHT
November 1 – Christy's Cozy Corners – RECIPE
November 1 – Christa Reads and Writes – SPOTLIGHT, EXCERPT
November 2 – Cozy Up With Kathy – REVIEW
November 2 – Ascroft, eh? – CHARACTER INTERVIEW
November 2 – Moonlight Rendezvous – REVIEW, RECIPE
November 2 – Sapphyria's Book Reviews – SPOTLIGHT
November 3 – Island Confidential – SPOTLIGHT
November 3 – Baroness' Book Trove – REVIEW
November 3 – I'm All About Books – SPOTLIGHT
November 3 – My Journey Back – RECIPE
November 4 – Novels Alive – GUEST POST
November 4 – Brooke Blogs – RECIPE
November 4 – Books a Plenty Book Reviews – REVIEW
November 4 – FUONLYKNEW – SPOTLIGHT, EXCERPT
November 5 – MJB Reviewers – REVIEW, EXCERPT
November 5 – Author Elena Taylor's Blog – AUTHOR INTERVIEW
November 5 – Reading, Writing & Stitch-Metic – SPOTLIGHT, EXCERPT
November 5 – This Is My Truth Now – REVIEW
November 6 – StoreyBook Reviews – RECIPE
November 6 – Cassidy's Bookshelves – SPOTLIGHT
November 6 – Laura's Interests – REVIEW
November 6 – I Read What You Write – REVIEW, CHARACTER GUEST POST,
November 7 – Celticlady's Reviews – RECIPE
November 7 – BookishKelly2020 – SPOTLIGHT
November 7 – Melina's Book Blog – REVIEW
November 7 – Maureen's Musings – SPOTLIGHT