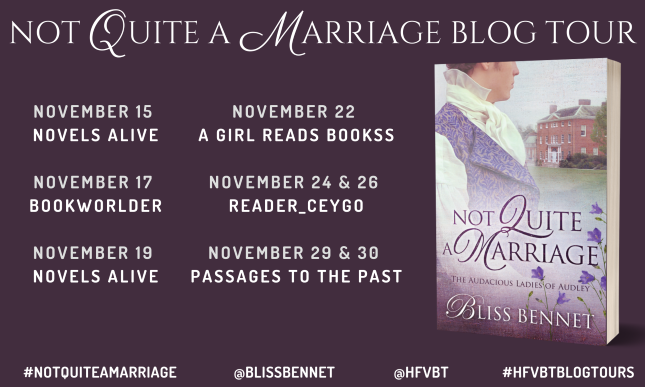 Nearly five years ago, when I first began to imagine the central couple in the story that would one day become my Regency historical romance Not Quite a Marriage, all I knew was that theirs would be a second-chance romance. The story of a couple in an arranged marriage, married far too young, who would, in the course of this story, only just be starting to find their way back to one another after being long estranged. Where, I wondered, might Spencer, the husband, have been, and what might he have been doing, during the five long years I knew that he and his young wife Philadelphia had spent apart? Perhaps he might have been a military man, sent overseas to fight in one of Britain's many wars? But which one? The thought sent me off in search of a list of the wars in which the English had been embroiled during the 1820s, the time period in which I planned to set my story, looking for a likely conflict. And there, on Wikipedia, I was surprised to discover this entry:
First Ashanti War (1823-1831)
The British had been fighting in Africa in the early decades of the 19th century? I hadn't the least idea! And thus I took the first step into a several-years-long rabbit hole of research, trying to read all I could about just what the British were doing in West Africa during the 1820s. My reading of that primary and secondary source material led me to another decision: Spencer would not be a soldier, but instead would serve in a government post in the British West African colony of Sierra Leone, the first British colony established with an anti-slavery mandate.
For nearly two hundred years, the founding of Sierra Leone (in 1787), as well as the efforts of the British Navy to interdict slave ships and "free" their human cargoes in the colony during the Napoleonic wars and after, were held up as shining examples of British humanitarianism and self-sacrifice. The British were, after all, one of the earliest European nations to outlaw the trade in slaves (1807), and, when the abolishment of the trade itself did not lead to the end of the institution, one of the first to outlaw slavery itself (in 1833). But as twenty-first century historians have begun to demonstrate, behind the story of Sierra Leone and British anti-slavery efforts lie not only high ideals and philanthropic intentions, but also decidedly questionable morals and a clear quest for profit at the expense of those purportedly being "saved." The Black British men and women who sailed from England and Canada to settle on the coast of West Africa in the 1790s, many of whom had left enslavement in America to fight on the side of the British during the American Revolution, were supported by white philanthropists motivated not only by concern for their welfare, but also by the racist desire to remove Black bodies from British shores. The British navy that pursued the slave ships of other nations during the Napoleonic wars did so not only to free immorally enslaved Africans, but also to earn the bounties paid by their government for so-doing. The white-led government of Sierra Leone, in turn, relied on those former slaves as free laborers for their new colony, as well as conscripted soldiers in British wars fought in Africa and the Caribbean. (I can point you to the relevant research, if you're as fascinated by this shift in our understanding of Britain's anti-slavery past as I am).
When creating historical characters who championed causes that today we take for granted were right and just, it can be tempting to make those characters' attitudes conform entirely to our present-day beliefs. But even those who once fought on the "good" side often held opinions and took truths for granted that today we find deeply repugnant. Many, if not most, white Europeans during the 1820s believed in the inherent superiority of their "race"; even if they abhorred the enslavement of human beings, they also did not often regard those who were enslaved to be quite as fully human as they were themselves. In creating the character of Spencer Burnett, a man who spent five years living in Sierra Leone working to help Africans who had been forcibly removed from their families and communities make new lives for themselves in a society far different from their own, I tried to be both aware of current-day sensibilities, while simultaneously not making him a completely anachronistic paragon. As one of my favorite historical romance writers, K. J. Charles, has written, "My characters can be at least partially people of their time without being rancid by my own time's standards."
When you read historical fiction or historical romance, do you expect its characters to be "at least partially people of their time"? Or do you prefer to read people who reflect your own current-day values, even if those values might be wildly anachronistic form the period?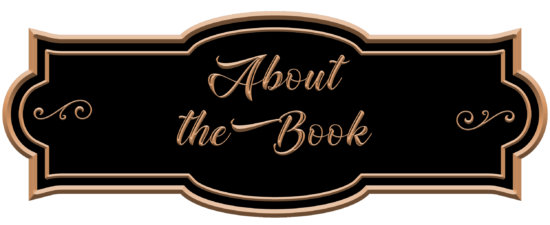 A rebellious viscount returns to England determined to prove his worth to his long-estranged his family, but the shy mouse of a woman he was forced to marry is equally determined not to forgive or forget…
Spencer Burnett, Viscount Stiles, once swore he'd left England for good. Yet after five years of self-imposed exile in West Africa, he's no longer the same spoiled, selfish boy who ran away from a domineering father, a disappointed grandmother, and a decidedly unwanted wife. Proving himself to the family he abandoned will be no easy task, but Spencer no longer shies away from a good fight. He hardly expects his formerly docile wife will be the hardest to convince. When Philadelphia refuses to accept his apologies—or to allow him back into her bed—Spencer finds himself tempting her into a bargain he cannot afford to lose.
Philadelphia Burnett's desires were once as vast as the sky. But now, after suffering one devastating loss after another, the only thing she allows herself to want is a home. So when her estranged rake of a husband returns from a five-years' absence to claim the estate promised to her, Delphie resolves to fight him every step of the way. Beechcombe Park will be a sanctuary for her, and for the wayward Audley cousins she'd promised her sister she'd always protect. She cannot, will not, suffer even one more loss.
Especially not the loss of her heart…
"Not Quite a Marriage is all about the longing. Two estranged spouses try to work their way back to one another under a rain of misunderstandings and Bennet's plumy prose ably guides the way, moving this reader utterly in the process…Not Quite a Marriage is a perfect romance, and comes with a high recommendation." All About Romance, Desert Island Keeper recommendation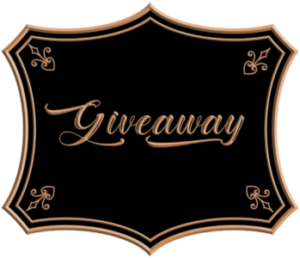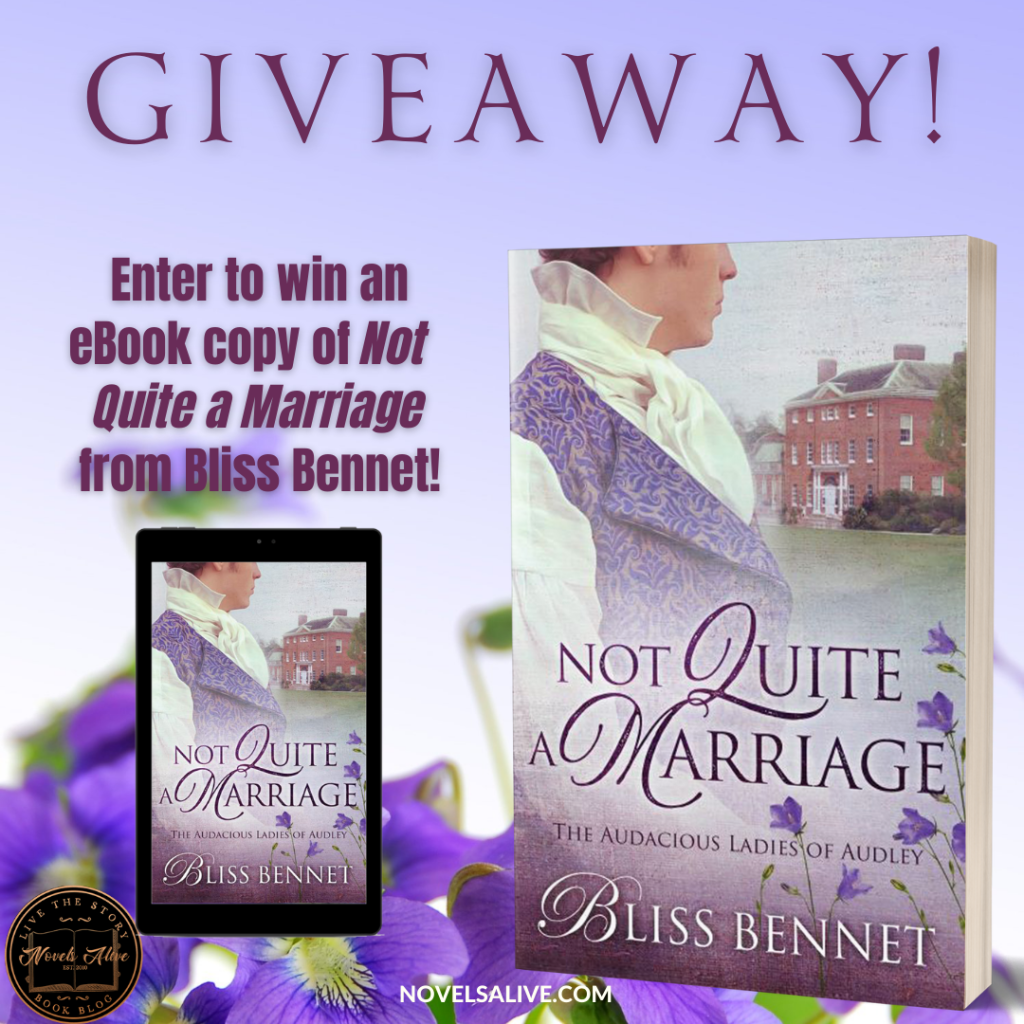 Enter to win an eBook of Not Quite a Marriage by Bliss Bennet!
The giveaway is open to the US only and ends on November 30th. You must be 18 or older to enter.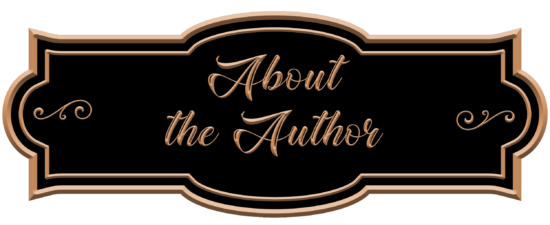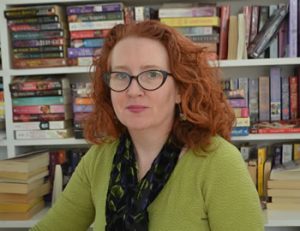 Bliss Bennet writes smart, edgy novels for readers who love history as much as they love romance. Her Regency-set historical romance series, The Penningtons, has been praised by the Historical Novel Society's Indie Reviews as "well worth following"; her books have been described by USA Today as "savvy, sensual, and engrossing," by Heroes and Heartbreakers as "captivating," and by The Reading Wench as having "everything you want in a great historical romance." Her latest book is Not Quite a Marriage, the first book in the Audacious Ladies of Audley series.
Despite being born and bred in New England, Bliss finds herself fascinated by the history of that country across the pond, particularly the politically-volatile period known as the English Regency. Though she's visited Britain several times, Bliss continues to make her home in New England, along with her husband, daughter, and one monstrously fluffy black cat.
Bliss's mild-mannered alter ego, Jackie Horne, writes about the intersection of gender and genre at the Romance Novels for Feminists blog.

Monday, November 15
Guest Post at Novels Alive
Wednesday, November 17
Review at Bookworlder
Friday, November 19
Review at Novels Alive
Monday, November 22
Review at A Girl Reads Bookss
Wednesday, November 24
Review at Reader_ceygo
Friday, November 26
Interview at Reader_ceygo
Monday, November 29
Review at Passages to the Past
Tuesday, November 30
Interview at Passages to the Past