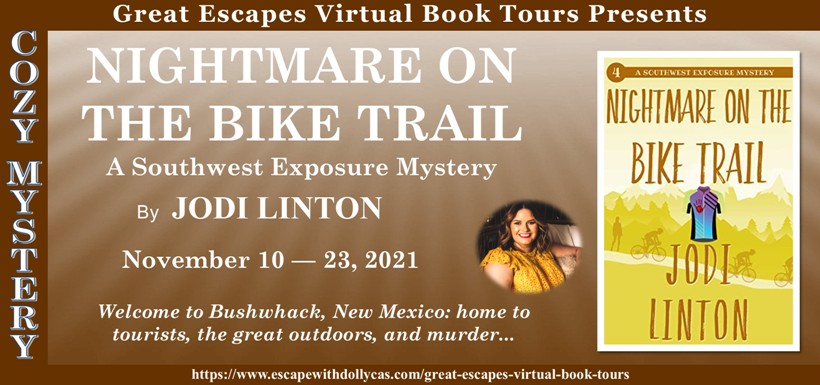 Today we welcome cozy mystery author, Jodi Linton (no, we're not related as far as I know 🙂 ) to Novels Alive to answer out short Q & A.
What drives your story forward in your books the most, the characters or the plot, or do you feel they are intertwined?
I'd say the characters drive my story forward, but my plots are a big part of my mysteries. Though, I let my characters talk to me and sometimes that can switch up the direction of the plot.
If you were a character in one of your books, which would you be? The protagonist, mentor, villain, love interest, etc.?
It would depend on my mood at the time. Lol. But I'd love to be the protagonist, because at the end of the day I do love a true crime podcast or mystery show myself.
If you had the power to make any of your books into a film, which would it be and why?
I'd love to see Andie Sullivan in film. I think the Southwest Exposure Mysteries would make television from the action to the mystery and romantic subplot. Plus, everyone loves scenic views, and this series is set in the mountains, with characters who go rafting, kayaking, hiking and mountain bike riding.
Is there a particular genre of fiction that you have always wanted to write, but haven't yet tackled?
One day, I'd love to write a thriller. I just haven't had the time in my writing schedule yet to sit down and write it.
As with the rest of us, you have a real life to live.  So, in your most recent book, what was happening in your life and how did it influence your writing?
I run a business with my husband, and I'm back in school, so I was extremely stressed over the last couple months while writing Nightmare on the Bike Trail. My stress might have upped the action in the plot.
Was there something in your first edit that didn't make it in the final copy that you sometimes wish you would have kept?
Nothing. I'm big for rewrites. Once I combined two books into one for my editor and publisher. I say Kill your Darlings and never look back.
What do you do to prepare your mind to write? To get into the mind of your characters.
I wish I could say I do, but I don't really have the time to prepare myself to write. I just write. With everything going on in my life from the day job to school and being a mom to teens…I write at every opportunity I have. I can't pick and choose. Sometimes I'm writing after everyone in the house have gone to bed, and other times I write in the car while waiting for the kids to get out of school.
How much research went into your last book?
I actually went mountain bike riding in New Mexico a few years back so I have firsthand knowledge about how it can go from lovely to nightmarish with two children whiny about "How much long?".
Can you tell us what prompted you to write your latest release?
Nightmare on the Bike Trail is book four in my Southwest Exposure Mystery Series.
What's next for you? What are you working on now?
I'm working on Kayaker, It's Cold Outside—book five in the Southwest Exposure Mysteries.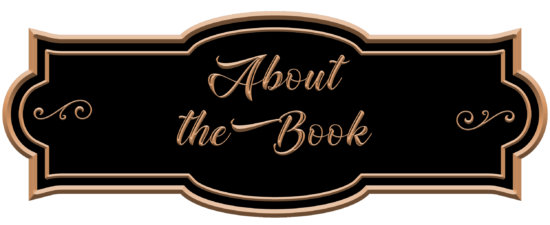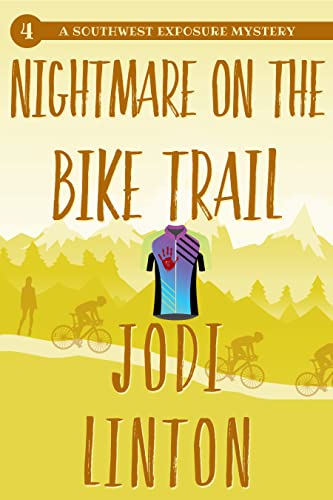 Welcome to Bushwhack, New Mexico: home to tourists, the great outdoors, and murder…
Andie Sullivan, adventure guide in the mountain community of Bushwhack, NM, is gearing up for the annual bicycle race hosted by her tour company. When a ghost from her and sheriff Zac Mars' past registers to participate—her suspicions are raised.
And then a gun goes off deep in the wooded forest along the trail, leaving her and Zac to fight for their future by revisiting past grievances. With lives at stake and secrets opening old wounds, Andie must piece together the clues to solve a decade old case she thought was closed.
But time isn't on her side and sometimes even the best sleuth can miss a piece to the puzzle. Especially a cold case clouded with jealously and pain. Will she spot the clue this time or is it too late to make amends?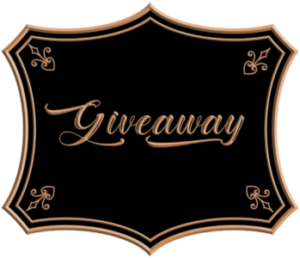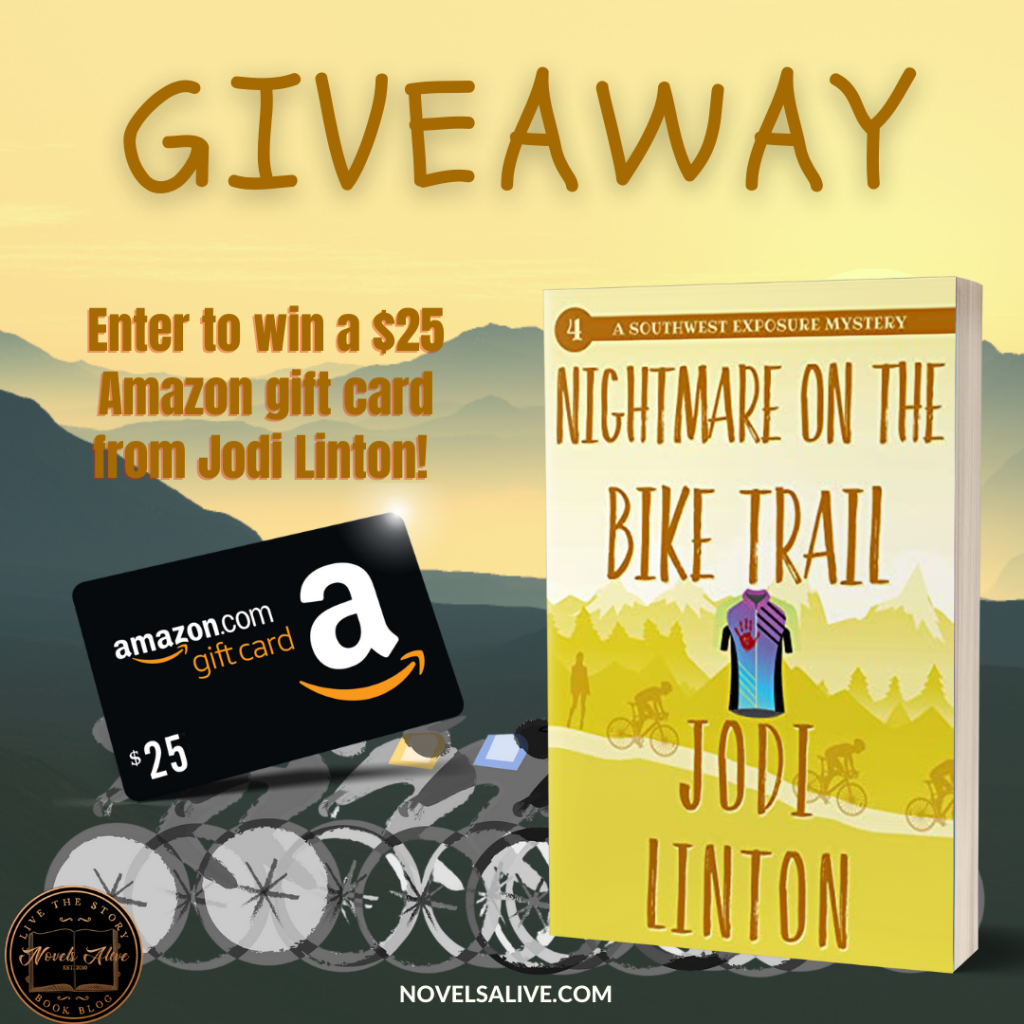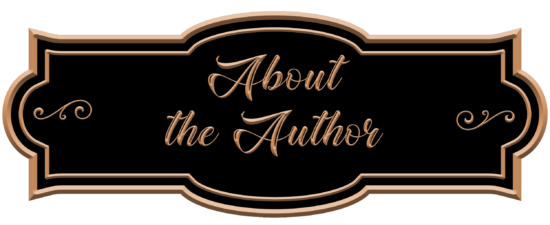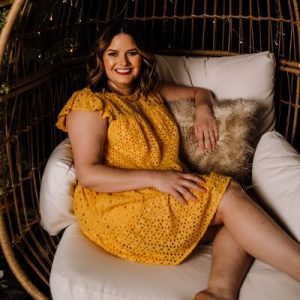 Jodi Linton is an author of several romance novels and cozy mysteries. She pens funny, romantic, whodunnits during her days in between being a carpool mom. She lives in Texas with her husband, with who she runs the family day business with and two kids. When she isn't writing her next page turner, she likes to delve into her hobby of finding all the cool, new makeup products to buy.

November 10 – I'm All About Books – SPOTLIGHT
November 11 – Maureen's Musings – SPOTLIGHT
November 12 – Literary Gold – SPOTLIGHT
November 13 – Brooke Blogs – SPOTLIGHT
November 14 – I Read What You Write – REVIEW
November 15 – Nellie's Book Nook – REVIEW
November 16 – Ascroft, eh? – AUTHOR INTERVIEW
November 17 – Novels Alive – AUTHOR INTERVIEW
November 17 – FUONLYKNEW – SPOTLIGHT
November 18 – Escape With Dollycas Into A Good Book – REVIEW
November 19 – Books a Plenty Book Reviews – REVIEW
November 20 – Celticlady's Reviews – SPOTLIGHT
November 21 – Sapphyria's Book Reviews – SPOTLIGHT
November 22 – The Ninja Librarian – SPOTLIGHT
November 23 – BookishKelly2020 – SPOTLIGHT