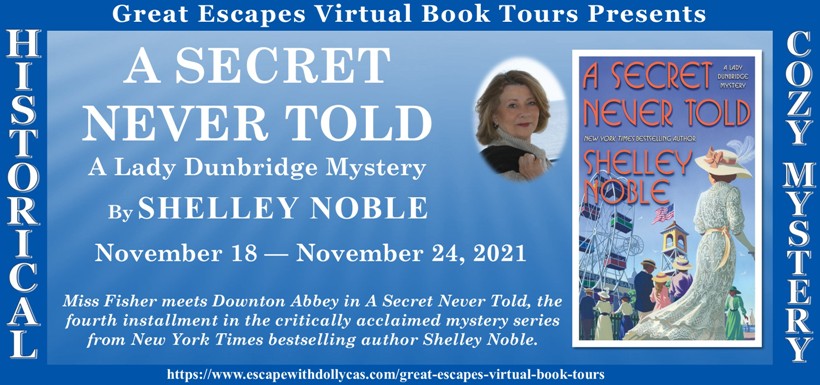 Did you ever walk down a street, walk into a building or sit by a lake and wonder what it was like before, way before, like a hundred years or more?
I do that all the time. I write historical mysteries. Mysteries about New York and Newport, but mainly about Manhattan and surroundings area.
My latest Lady Dunbridge Gilded Age Manhattan mystery, A SECRET NEVER TOLD unfolds in several places, Central Park, the Plaza Hotel and Coney Island.
You may wonder how much fun I had writing this story. SO MUCH FUN.
And a lot of research and hard work.
But the great thing about living in or near a place you're writing about is being able to actually go to the site. To be able to visit a building or a street or a park and see it as it is and imagine it as it was. Even if you're a couple of hundred years off.
Take Coney Island. It was discovered by Henry Hudson in 1609. By the 1880s it was populated by luxury hotels. And so began the era of the Amusement Park. Coney island has been through a lot, burned down several times, always built back.
In 1908 when A Secret Never Told takes place, there are three main amusement parks: Steeple Chase, Luna and Dreamland. There was also a nearby racetrack. And hundreds of cottage businesses crowding the main thoroughfare, Surf Avenue.
Over the years, it fell into disrepair and was built back again. Today when you walk down the boardwalk, it's hard to imagine that earlier time when twenty-five cents got you a full day of rides and entertainments inside Steeplechase Park. The Barrel of Fun, The Human Niagara. Roller coaster, the human pool table, the mechanical horse race, Ferris wheel, and more.
When you looked over the crowds you saw women in white lawn dresses, or shop girls in their long skirts and long sleeve blouses. Men wore full summer suits and straw boaters on their pomaded heads. For those who dared attempt to stick a toe in the water, one could rent bathing costumes, but for the ladies, the suits were heavy black affairs with full skirts, and though shorter than the decade before were still likely to sink the would-be swimmer.
But what a place for a murder! (fictional of course) And I can't imagine a better place for a chase scene, among the crowds and the rides and the side shows. I love standing there now looking over it all and imagining what it used to be. And the dastardly things I can make happen in the past. And I can almost see it for real.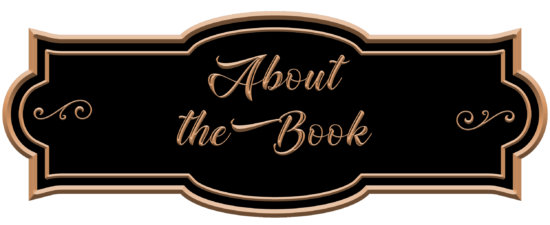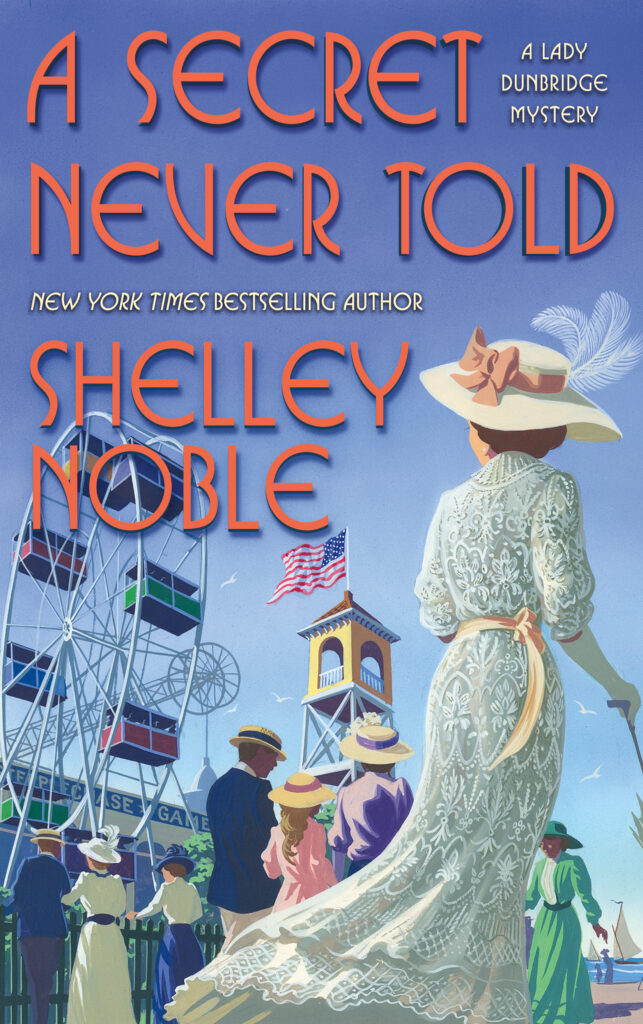 Miss Fisher meets Downton Abbey in A Secret Never Told, the fourth installment in the critically acclaimed mystery series from New York Times bestselling author Shelley Noble.
Philomena Amesbury, expatriate Countess of Dunbridge, is bored. Coney Island in the sweltering summer of 1908 offers no shortage of diversions for a young woman of means, but sea bathing, horse racing, and even amusement parks can't hold a candle to uncovering dastardly plots and chasing villains. Lady Dunbridge hadn't had a big challenge in months.
Fate obliges when Phil is called upon to host a dinner party in honor of a visiting Austrian psychologist whose revolutionary theories may be of interest to the War Department, not to mention various foreign powers, and who may have already survived one attempt on his life. The guest list includes a wealthy industrialist, various rival scientists and academics, a party hypnotist, a flamboyant party-crasher, and a damaged beauty whose cloudy psyche is lost in a world of its own. Before the night is out, one of the guests is dead with a bullet between the eyes and Phil finds herself with another mystery on her hands, even if it's unclear who exactly the intended victim was meant to be.
Worse yet, the police's prime suspect is a mystery man who Phil happens to be rather intimately acquainted with. Now it's up to Lady Dunbridge, with the invaluable assistance of her intrepid butler and lady's maid, to find the real culprit before the police nab the wrong one . . .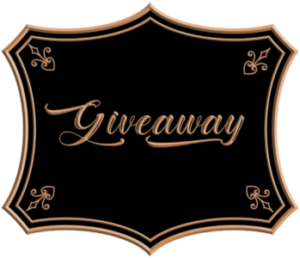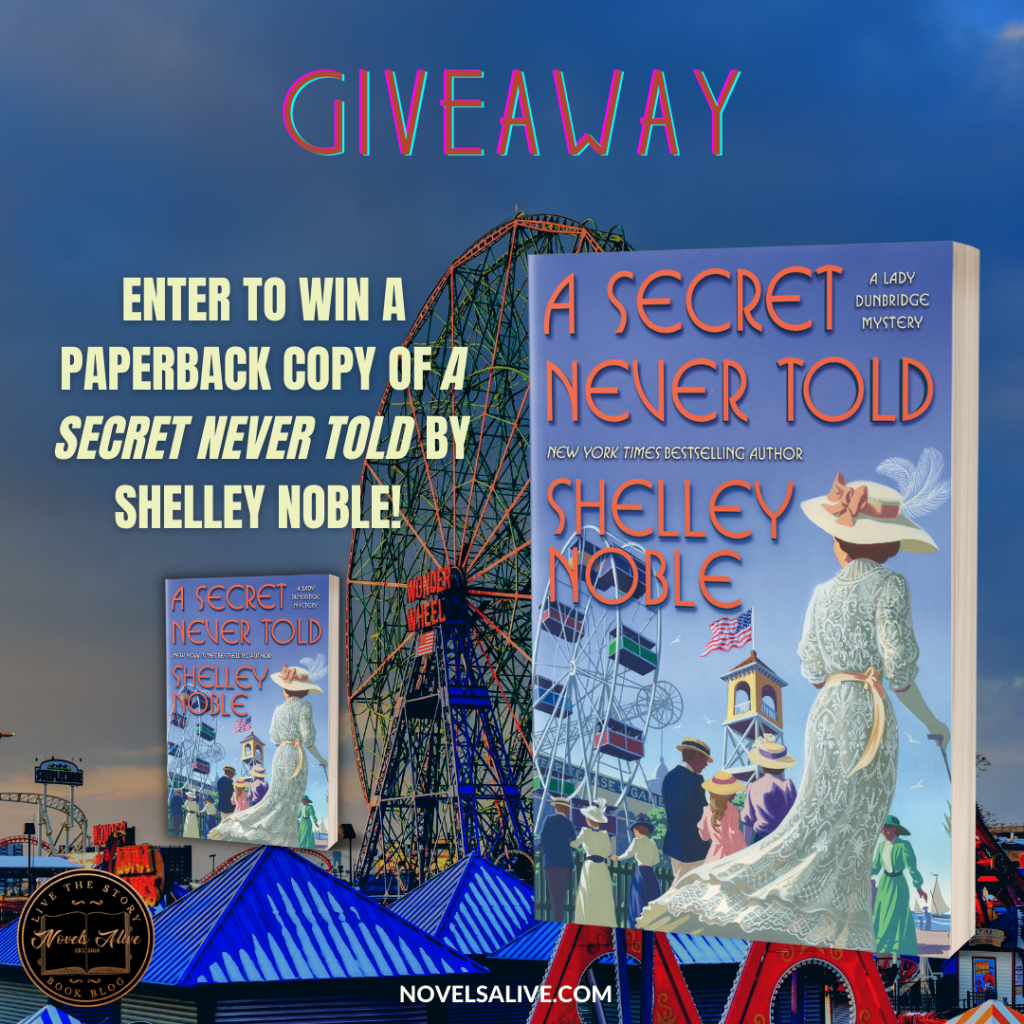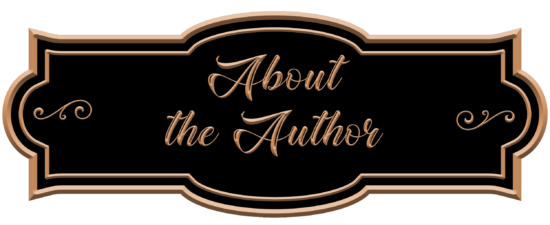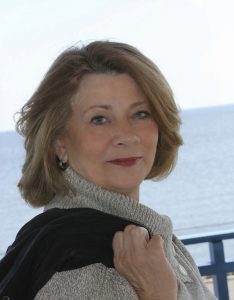 Shelley Noble is the author of the Lady Dunbridge Gilded Age mysteries beginning with ASK ME NO QUESTIONS, and  The Newport Gilded Age mysteries. As Shelley Freydont she has written several amateur sleuth series.
She is a New York Times and USA Today bestselling author of nine novels of women's fiction. WHISPER BEACH and BEACH COLORS, were Amazon and Nook bestsellers. The latest, LUCKY'S BEACH, was published in June 2020.
A former professional dancer and choreographer, Shelley lives at the Jersey shore where she indulges her passion for lighthouses and vintage carousels.

November 18 – Novels Alive – GUEST POST
November 18 – Reading Reality – REVIEW
November 19 – Christy's Cozy Corners – CHARACTER GUEST POST
November 19 – Literary Gold – SPOTLIGHT
November 20 – Brooke Blogs – SPOTLIGHT
November 20 – Sapphyria's Book Reviews – SPOTLIGHT
November 21 – StoreyBook Reviews – GUEST POST
November 21 – Laura's Interests – REVIEW
November 22 – Elizabeth McKenna – Author – SPOTLIGHT
November 22 – Maureen's Musings – SPOTLIGHT
November 23 – Cozy Up With Kathy – REVIEW
November 23 – Author Elena Taylor's Blog – REVIEW
November 24 – BookishKelly2020 – SPOTLIGHT
November 24 – Celticlady's Reviews – SPOTLIGHT