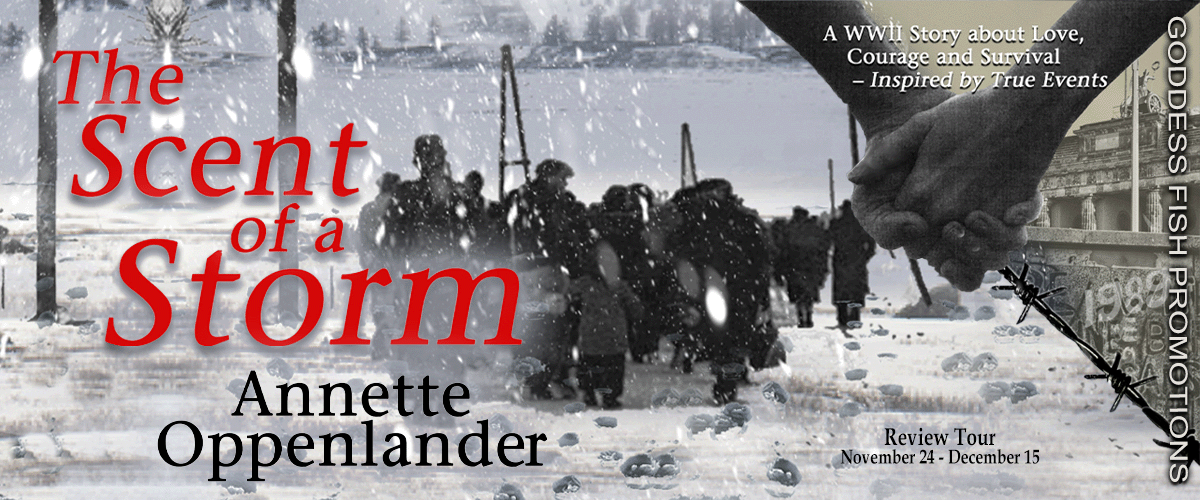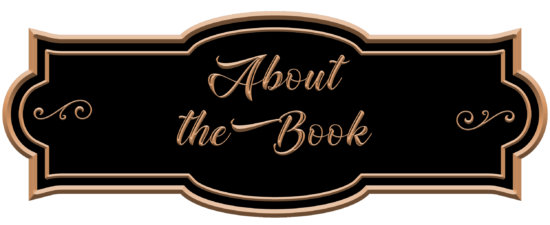 Publication Date: September 24, 2021
A heart-wrenching love story for the ages – inspired by true events
Eastern Prussia, 1944: Young lovers Annie and Werner are separated from each other when he is drafted into Hitler's Volkssturm. While the SS orders Werner to remove the dead bodies of frozen refugees from Königsberg's streets, Annie discovers she is pregnant. As she urgently awaits Werner's return, rumors of the advancing Red Army mount and with it, alarming reports of what they do to women. Running for their lives, Annie and her mother embark on a life-threatening journey west. Even before they can escape by boat, Annie makes a horrifying mistake, one that will haunt her forever. Werner, arrested and imprisoned in a Russian gulag, manages to escape after four months of cruelty and returns home. But his and Annie's farms lie abandoned—the love of his life and his own family have vanished…
East Berlin, 1989: On the evening of November 9, when the borders between East and West Berlin open for the first time in nearly thirty years—a day which ultimately heralds Germany's reunification—Annie watches a correspondent on West TV who reminds her of her childhood sweetheart Werner, the man she has thought dead for 45 years. Together with her daughter Emma, Annie sets out on a search…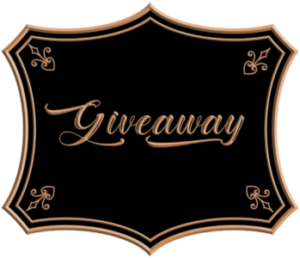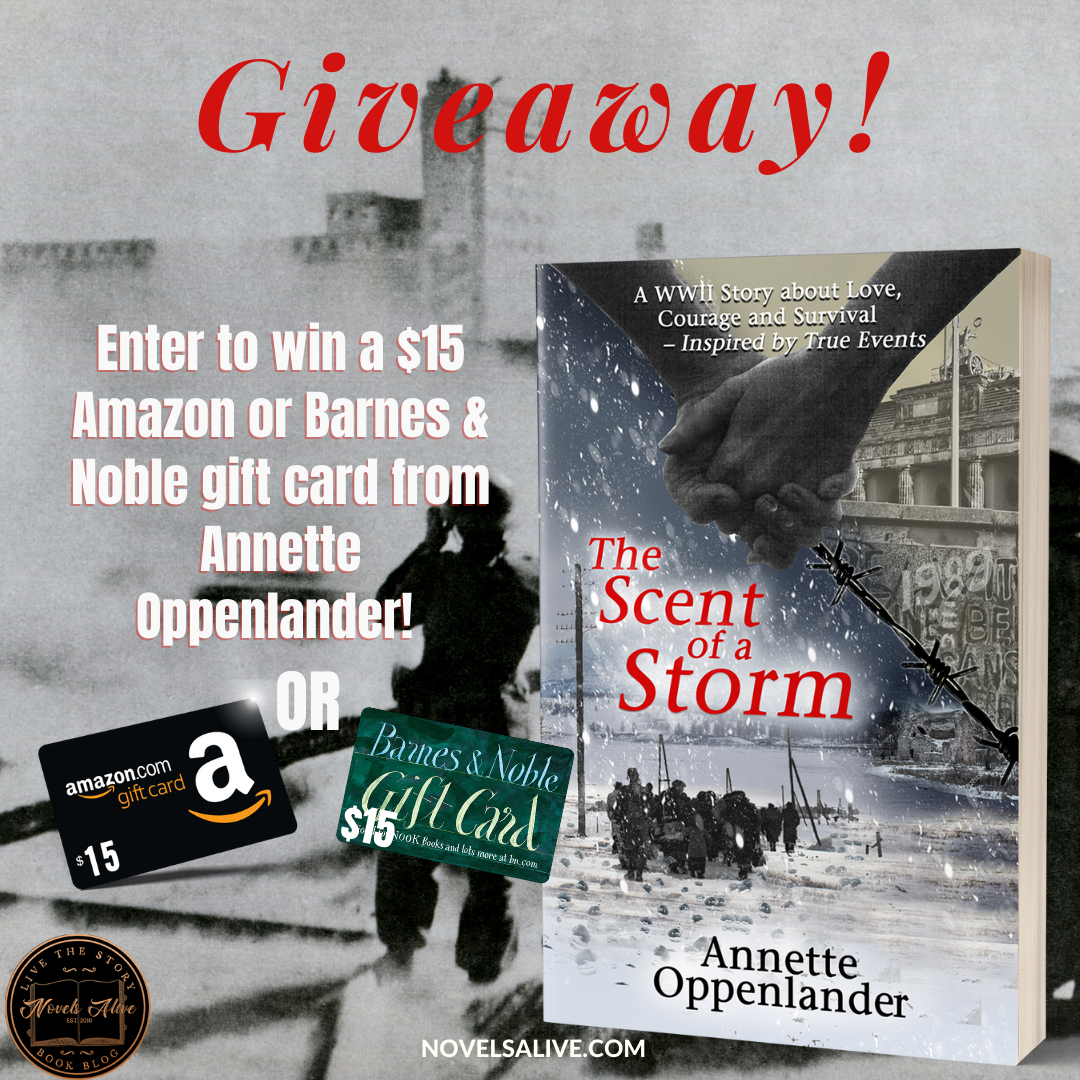 Annette Oppenlander will be awarding a $15 Amazon or Barnes & Nobles gift card to a randomly drawn winner via Rafflecopter during the tour.
a Rafflecopter giveaway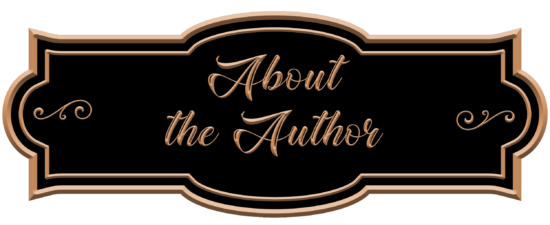 Annette Oppenlander is an award-winning writer, literary coach and educator. As a bestselling historical novelist, Oppenlander is known for her authentic characters and stories based on true events, coming alive in well-researched settings. Having lived in Germany the first half of her life and the second half in various parts in the U.S., Oppenlander inspires readers by illuminating story questions as relevant today as they were in the past.
Oppenlander's bestselling true WWII story, Surviving the Fatherland, received multiple nominations/awards. The recently translated German version received the silver Skoutz Award 2020. Uniquely, Oppenlander weaves actual historical figures and events into her plots, giving readers a flavor of true history while enjoying a good story.
Oppenlander shares her knowledge through writing workshops at colleges, libraries, festivals and schools. She also offers vivid presentations and author visits. The mother of fraternal twins and a son, she recently returned to her home, Solingen, Germany where she lives with her husband.

November 24: Novels Alive
December 1: My Bookish Bliss
December 1: The Faerie Review
December 8: Archaeolibrarian – I Dig Good Books!
December 8: The Avid Reader
December 15: Harlie's Books
December 15: Our Town Book Reviews