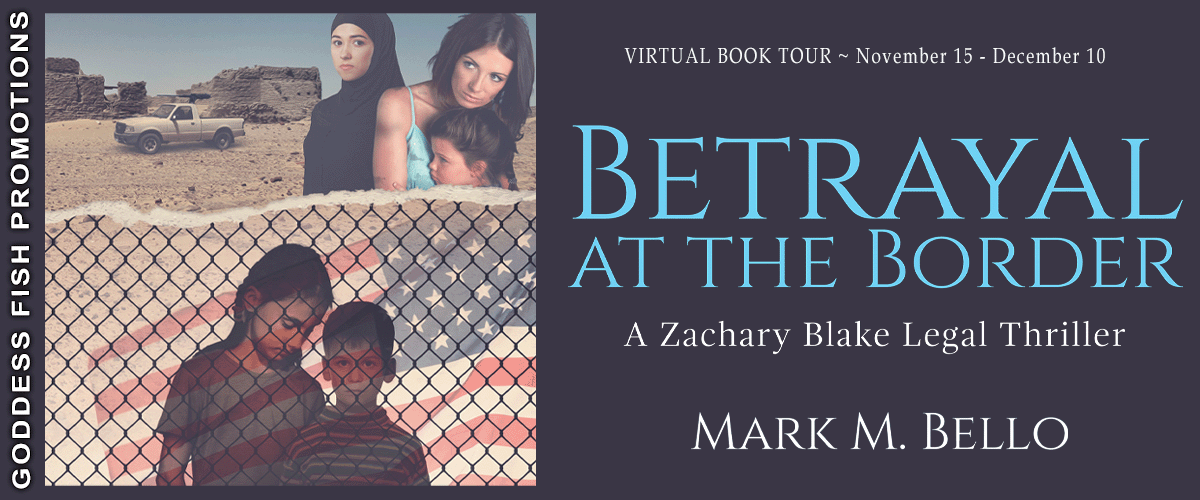 Today we welcome political and legal thriller author Mark M. Bello to Novels Alive to answer our interview questions. Welcome, Mark!
What drives your story forward in your books the most, the characters or the plot, or do you feel they are intertwined?
Interesting question. Focusing on the word "drives" I would have to say that characters drive the story forward. I like action—I write action. I'm not one to get bogged down in background or descriptions, my novels are dialogue and action sequence driven. Something is always happening in a Zachary Blake legal thriller. However, without a plot, there is no action, so, to a certain extent, they are intertwined.
If you were a character in one of your books, which would you be? The hero/heroine, mentor, villain, love interest, etc.?
I am, without a doubt, Zachary Blake. He is modeled after the lawyer I was and the lawyer I would have liked to be, a combination of me and many other fantastic lawyers I have met along the way.
Do people you know end up as characters in your book? Be honest…
Absolutely. Blake, as I indicated, is based on people I know. Personality traits of the strong female characters I write about are culled from women I know and love, including my wife and daughters.
If you could meet a literary character, who would you most like to meet? 
Atticus Finch.
Was there something in your first edit that didn't make it in the final copy?
There are many things in all my books that did not make the final copy. Editors and I don't get along and they always win! I don't understand it!
What do you do to prepare your mind to write? To get into the mind of your characters?
Once I pick and outline a topic, I picture my own legal career—how would this fictional case have played out in our real justice system? How would the criminal or civil justice system handle this conflict? What would the attorneys on both sides do with it? What system internal conflicts should I create? How will the judge or judges react? What kind of judge(s) do I want? What do the characters on both sides of the litigation expect from the lawyers and the legal system? Who are they? What is their perspective? Once all of that is decided (sometimes it is decided as I write not before I write) I can sit down and write a compelling legal and human narrative.
What book as a child/adolescent most influenced you as a writer?
To Kill a Mockingbird by Harper Lee. It influenced my legal career choices as well as my writing.
How much research went into your last book?
I am not an immigration lawyer, so a lot of research was done for this novel, probably more than any of its predecessors. I spoke to many immigration lawyers and picked their brains, researched trial and hearing testimony, federal statutes, interviewed an immigration judge, and spent hours in the law library and on the internet. At the end of the day, I write fiction. It does not have to be completely system accurate. Having said that, nothing aggravates me more than reading a legal novel or watching a legal themed movie or television series and having them completely botch law or procedure as it relates to a particular topic. I try to make my novels as "legally" realistic as possible without effecting their entertainment value.
What's one of the most important things you'd like your readers to know about you? What defines you most as an author?
That these novels are rooted in fact. They could easily be non-fiction. There are actual, real-life corporate, sometime evil "Goliaths" out there, lying, cheating, distorting, manipulating, or stealing their way to huge profits on the back of our citizens. Are you familiar with the phrase "tort reform?" It is a real-life corporate lobbying effort (usually successful) to restrict a citizen's access to court to hold corporate or government interests accountable for wrongdoing. State or federal legislatures pass laws that either prevent us from pursuing a case altogether or restrict the amount of compensation we can recover. Profits over people, if you will, and, if we cannot hold these "Goliath" wrongdoers accountable, what stops them from repeating bad conduct in the name of shareholder profits? Trial lawyers like my fictional Zachary Blake character are on the front lines of this daily battle against what I call "corporate welfare." Big tobacco, big pharma, big product-makers are the most obvious examples. Exposing defects in the Ford Pinto, the manipulation of tobacco delivery systems and deliberately addicting people, bad drugs, dangerous toys or weapons, are just a few examples of where trial lawyers help keep us safe.
What is one thing about you that may surprise your readers?
That I did not start writing until I was 65 years old. I have 9 grandchildren.
Can you tell us what prompted you to write your latest release?
I am deeply troubled by our country's current anti-immigrant rhetoric and hate speech. Native Americans are roughly 2% of our population. The rest of us are descendants of immigrants. I have a simple question for all of my readers: Would you have liked your ancestors treated the way we are currently treating people at our southern border? I wanted to shine a bright light on the plight of today's immigrant. At the same time, I am troubled by our constant habit of getting into middle eastern conflicts that are not our concern. The other half of the story in Betrayal at the Border attempts to depict the possible negative result of our flawed middle east foreign policy. As it was for most of my novels, actual events are excellent springboards for the creation of compelling fiction. It's a cliché, I know, but truth is, indeed, often stranger than fiction.
What's next for you? What are you working on now?
I have several projects going on. I have written, of all things, a Jewish recipe cookbook, featuring the family recipes of my fictional legal thriller character, Zachary Blake. The book is currently being edited. I have also written several children's picture books featuring social justice and safety topics. I found a wonderfully talented illustrator, and the books are currently being illustrated. The first one should be released for Christmas or early next year. Finally, I am working on my 8th Zachary Blake Legal Thriller, a murder mystery that finds Blake representing a woman accused of murdering her husband in, shall we say, a unique way. I also host a legal podcast called "Justice Counts" on the Spreaker network. I am definitely keeping busy.
 Thank you so much for dropping by and giving us an insight into the type of books you write and into the thoughts of an immigration attorney. I find it all so very fascinating!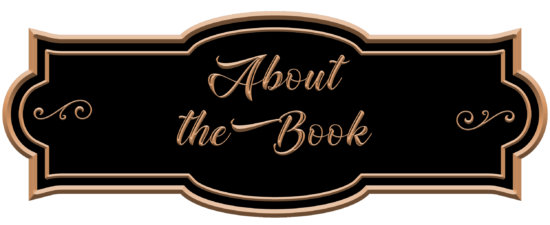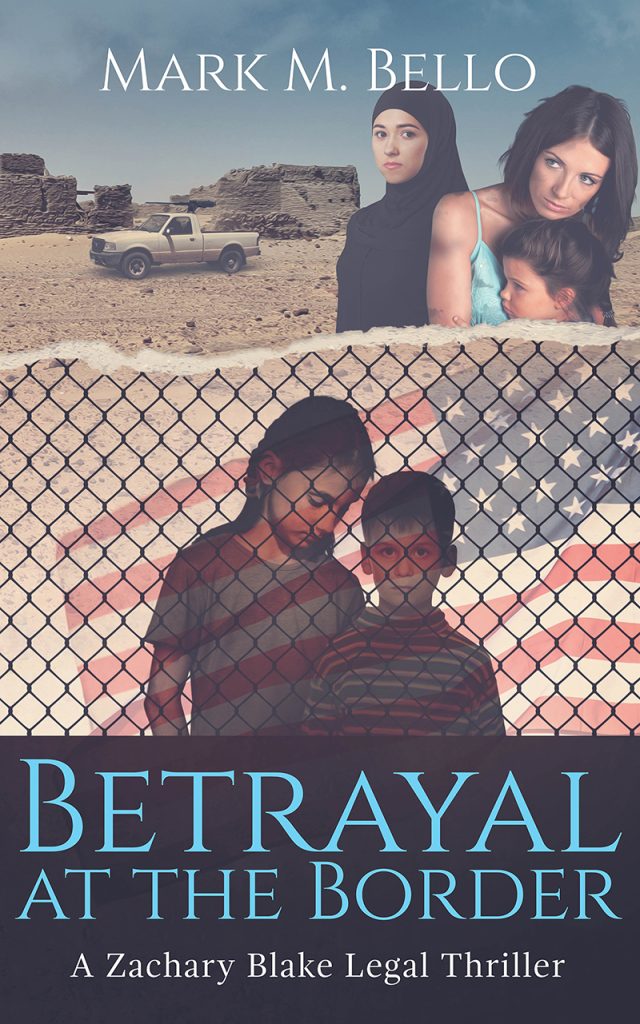 In Betrayal at the Border, attorney Zachary Blake returns to tackle two cases that strike at the heart of our nation's contentious immigration debate.
In Riverview, Michigan, undocumented immigrants Miguel and Mary Carmen Gonzalez are determined to realize the American dream. They find jobs at a local filler plant, have children, and lead an all-American life, that is until ICE raids their plant . . .
Canan and Karim Izady are naturalized citizens of the United States. They have immigrated legally from Kurdistan and have an American born daughter, Hana. Unable to persuade her mother to follow the young family to America, Canan and Hana travel to an ISIS hotbed so the child may meet her grandmother for the first time. With the war over, what could possibly go wrong?
Two unique immigrant families, two uniquely dangerous consequences of America's dysfunctional immigration system. Enter Zachary Blake, superstar lawyer.
But, for the first time in a long time, Blake is out of his element—immigration law calls for the expertise of his specialist/partner, Marshall Mann. Together, two extraordinary lawyers take on a terrorist network and a broken immigration system. And master investigator Micah Love returns, racing against the clock to prevent tragic circumstances. In our politically charged, anti-immigrant international climate, will a Hail Mary be their only move?
Award-winning legal thriller author, Mark M. Bello, pits our nation's broken immigration system against important human and social justice rights issues, spinning a tale that shines a bright light on the everyday fears of immigrants all over these United States. Can Blake, Mann, and Love prevent a Betrayal at the Border?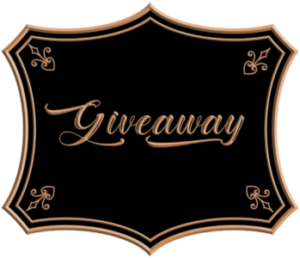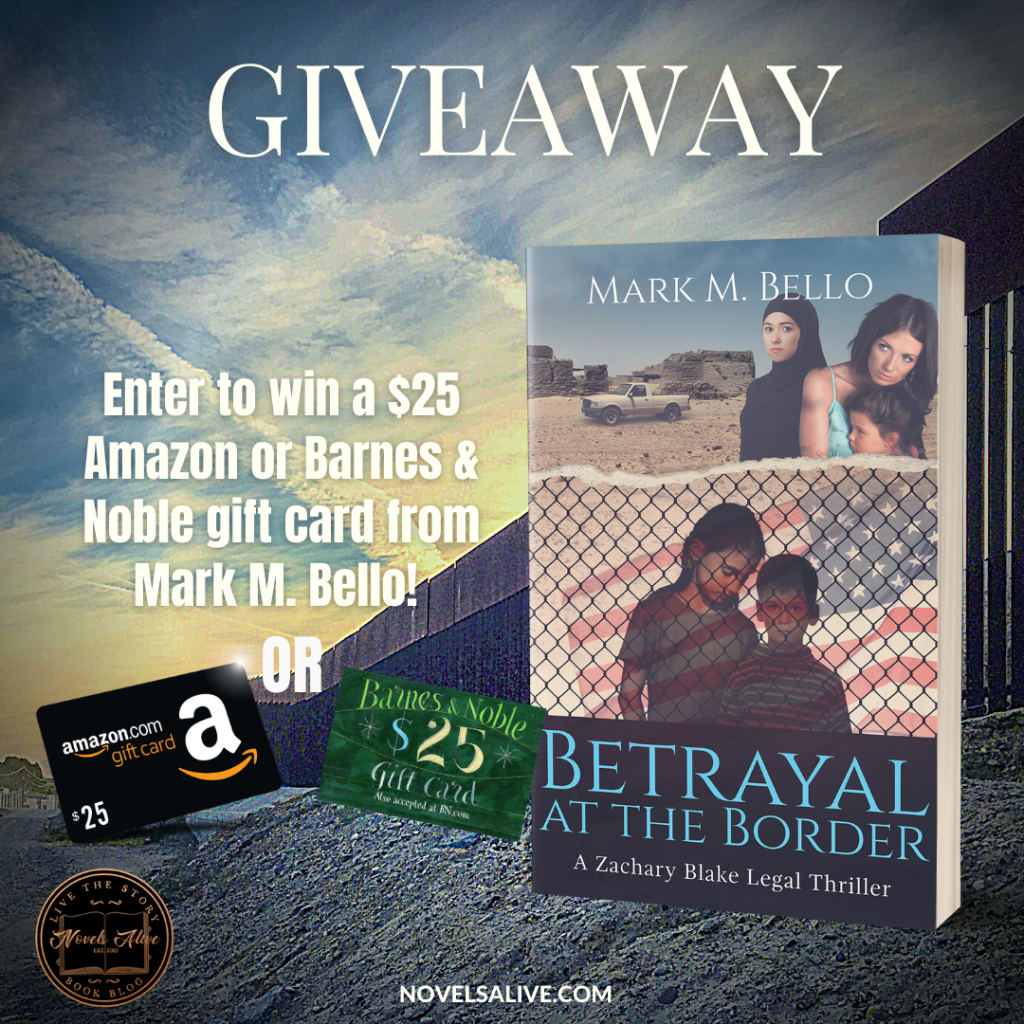 Mark M. Bello will be awarding a $25 Amazon or Barnes & Noble gift card to a randomly drawn winner via Rafflecopter during the tour.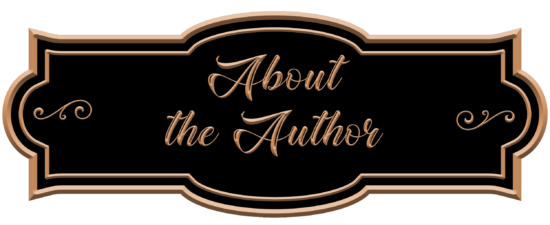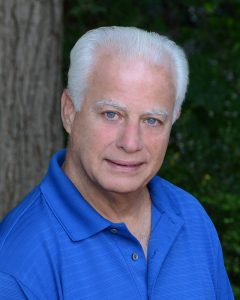 As an attorney and civil justice advocate, author Mark M. Bello draws upon over 40 years of courtroom experience in his Zachary Blake Legal Thriller Series.
A Michigan native, Mark received his B.A. in English Literature from Oakland University and his law degree from Thomas M. Cooley Law School. After working extremely high-profile legal cases, Mark wanted to give the public a front-row glimpse of what victims face when standing up for justice.
Combining his legal experience and passion for justice with a creative writing style, Mark not only brings high-quality legal services to his clients but captivating novels to his readers.
When Mark's not writing legal and political novels, he writes and posts about fairness and justice in the civil justice system on his website, Legal Examiner and NotFakeNews. In his spare time, Mark enjoys traveling and spending time with his family. Mark and his wife, Tobye, have four children and 8 grandchildren.
For more information about Mark, please click here.
Mark loves hearing from his readers! Drop him a line on the Contact page or follow him on Facebook, Twitter, Goodreads, or Bookbub.

November 15: Viviana MacKade
November 16: The Avid Reader
November 17: Our Town Book Reviews
November 18: Rogue's Angels
November 19: Hope, Dreams, Life…Love
November 22: The Faerie Review
November 23: Author C.A.Milson
November 24: Jazzy Book Reviews
November 26: Harlie's Books
November 26: Literary Gold
November 29: The Obsessed Reader
November 30: Novels Alive
December 1: Long and Short Reviews
December 2: Novels Alive – review only
December 3: Fabulous and Brunette
December 6: Sandra's Book Club
December 7: Straight From the Library
December 8: Don't Judge, Read
December 8: Westveil Publishing
December 9: Gina Rae Mitchell
December 10: All the Ups and Downs