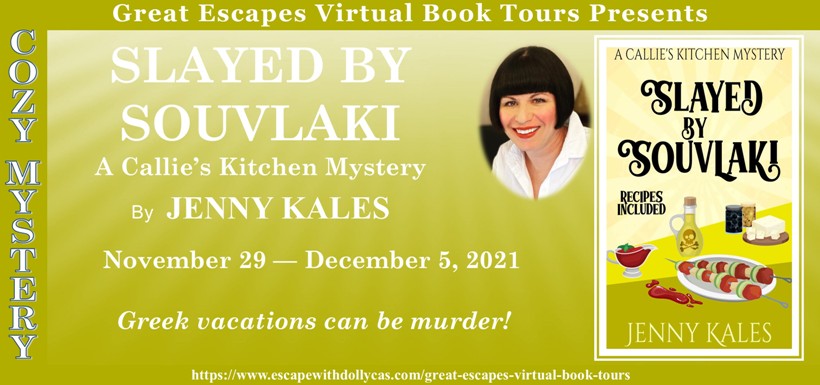 I've always loved playing around in the kitchen. Some people may find it a drudge, but I find it to be a calming time, a creative time. It's no wonder that I've always loved reading culinary mysteries and why I wanted to write my own series.
For me, the fun part of writing mysteries with a culinary element is the creative ways that foods can be used to drive the plot, tell you something about the characters, or even just delight and lull your senses before … wham! Something happens and the characters are in danger, or on the brink of an exciting discovery involving the mystery. The culinary element of my books also helps to connect Callie to both her Greek American heritage and her Wisconsin hometown. She is known for her Greek foods, but she also serves up local favorites. This gives her a great opportunity to get to know lots of townspeople and you know what that means…snooping, I mean, sleuthing!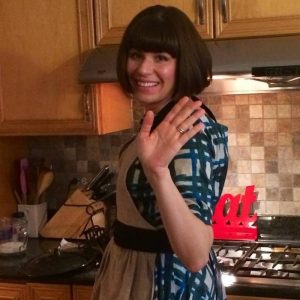 For those not familiar with my Callie's Kitchen Mysteries, Calliope "Callie" Costas is a Greek American business owner living in picturesque Crystal Bay, Wisconsin. She runs a small eatery that serves up Midwestern classics alongside Mediterranean delights, including traditional Greek fare, both sweet and savory. Some of the favorite recipes I've included in my cozy mysteries are for George's Spanakopita (Spinach-cheese-phyllo pie), Wisconsin Supper Club Cheese Spread, Loukoumades (Greek doughnuts) and Greek Snowball Cookies aka, Kourabiethes.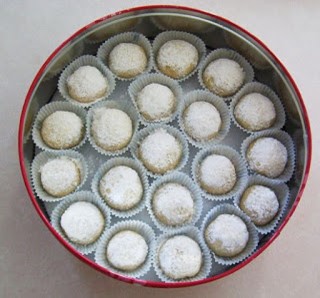 In my latest book, which finds the Costas clan leaving Wisconsin for a celebration trip to Greece, I include traditional Greek foods including Galaktoboureko, a Greek custard pastry with phyllo dough, Greek twist butter cookies aka Koulourakia and of course, Souvlaki, the delicious meat skewers mentioned in the title. The goal is to immerse the reader in the sights and sounds that Callie and the other characters are experiencing. I will warn you: readers say reading my books does make them hungry.
Many readers wonder what goes on in the mind of a writer before they start writing a book. You might find it surprising that I like to know in advance what recipes and foods I will be featuring my mystery. Why? Sometimes it's to help me create a title, aka, my latest and fifth book in the series, SLAYED BY SOUVLAKI.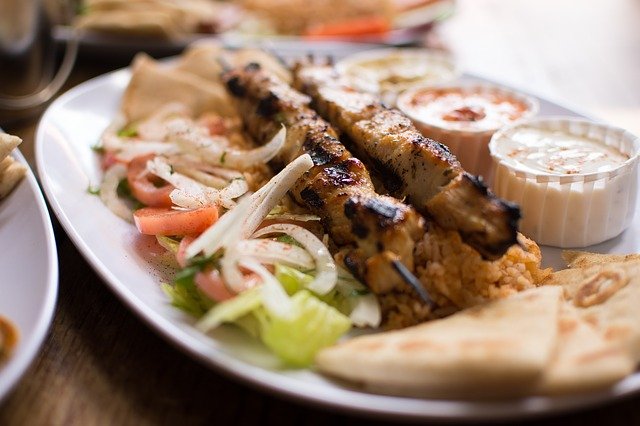 Other times, Callie's involvement in the community will allow her to get up close and personal with a suspect. Because she supplies food for many events, she gets a chance to know everybody's business! The food I showcase in my cozy mysteries helps the characters become more visceral and real. After all, we all need to eat, and that activity connects us as humans. But it goes even further than that. For Callie food can equal love, but for some of the characters in my books, especially the culprits, their "hunger" for justice, revenge or even success provide a symbolic counterpoint to the comforting foods served up in the books.
For those among you who enjoy trying the foods you find in cozy mysteries, I share recipes in the books that you can make at home. You'll find recipes from Callie's fictional kitchen, but also my own, the ones that I share with family and friends. When Callie is cooking up a storm while trying to figure out a case, it helps me to forge a connection with her, and ultimately with my readers. Food also helps to create that cozy, friendly world that readers long to visit.
Of course, you don't have to be a "foodie" to enjoy my books. My books are mysteries, and the mystery in each book supplies the "meat" of the story, pun intended. My hope is that the foods I include, and the ways I include them – to reveal character traits, to advance the plot, to delight your senses – draw you even further into the story, and maybe even share something with you about the culture they come from, whether it be Greece or the U.S. Midwest.
If you're interested in my series, here are the books in order:
The Callie's Kitchen Mysteries Cookbook (with new scenes and recipes)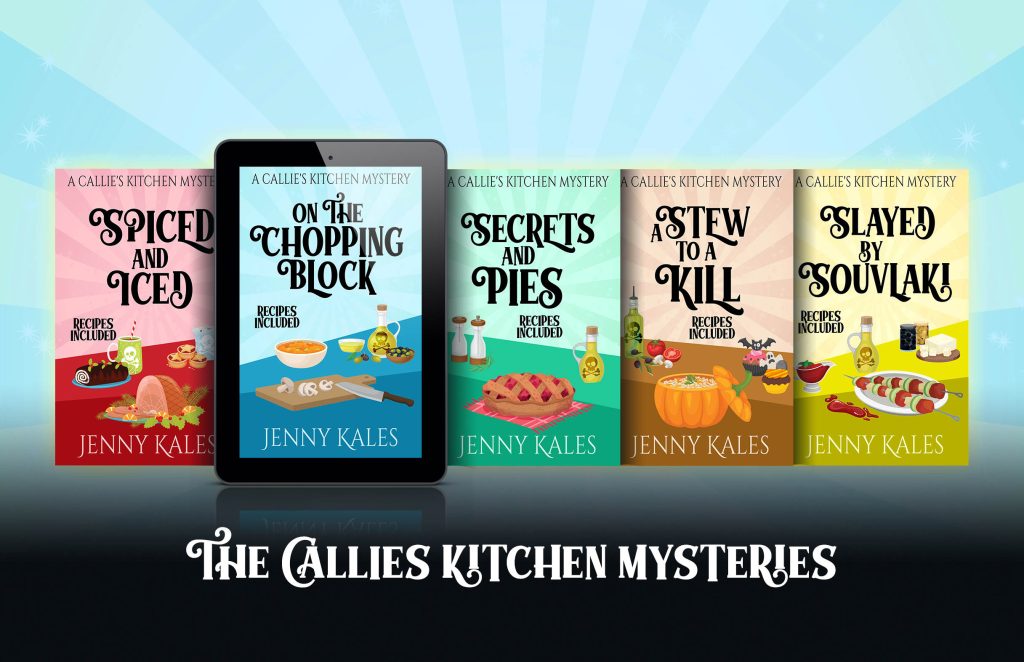 Thanks to Novels Alive for featuring me today, and thanks to all of you who stopped by!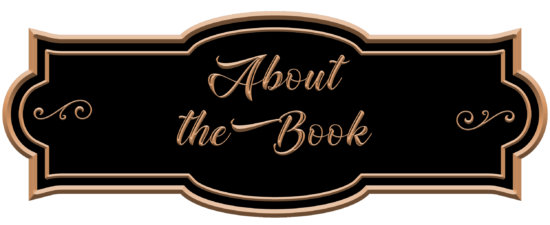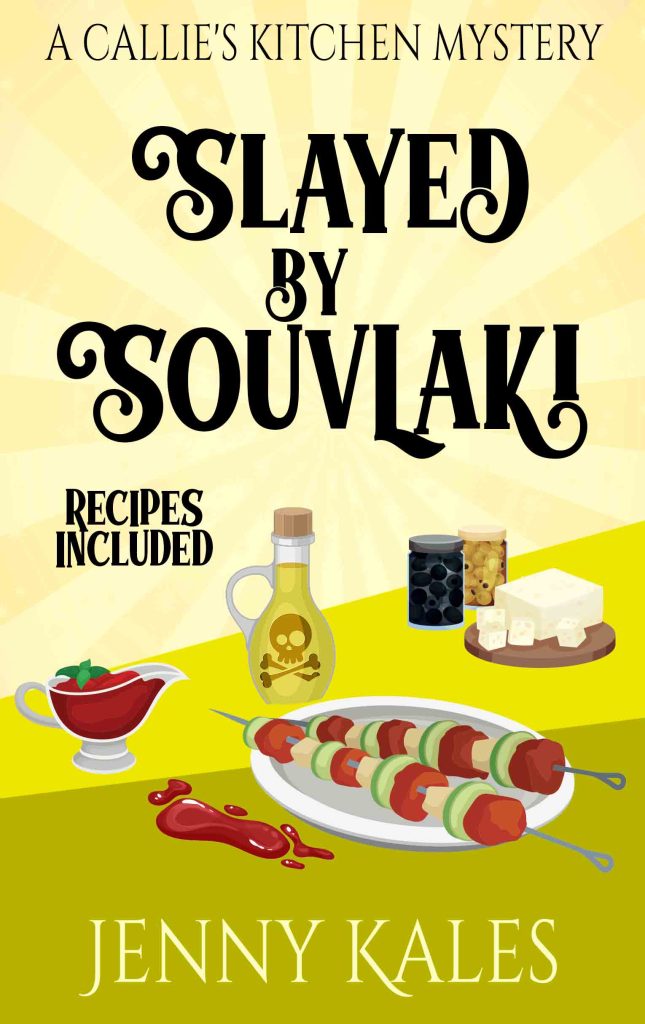 Greek vacations can be murder! Recipes are included in this cozy mystery set in the Greek Islands.
Callie Costas can't believe she is finally traveling to Greece with her significant other, Detective Ian Sands. However, this isn't your average voyage: Callie's father has invited a slew of colorful family members to his beautiful childhood village to celebrate his recent marriage. Callie is especially delighted to be reunited with her Greek "Aunt Sweetie" aka Glykeria.
The Costas family's Greek getaway turns to Greek tragedy when murder turns up on the menu at the seaside restaurant of her father's friend, Dimitrios. A restaurant employee has been killed and Dimitrios is a prime suspect.
With a hodge-podge group of tourists and villagers to round out the suspect list, can Callie help her father clear his friend's name, before the killer skewers her?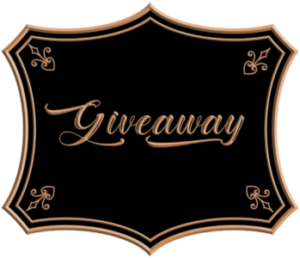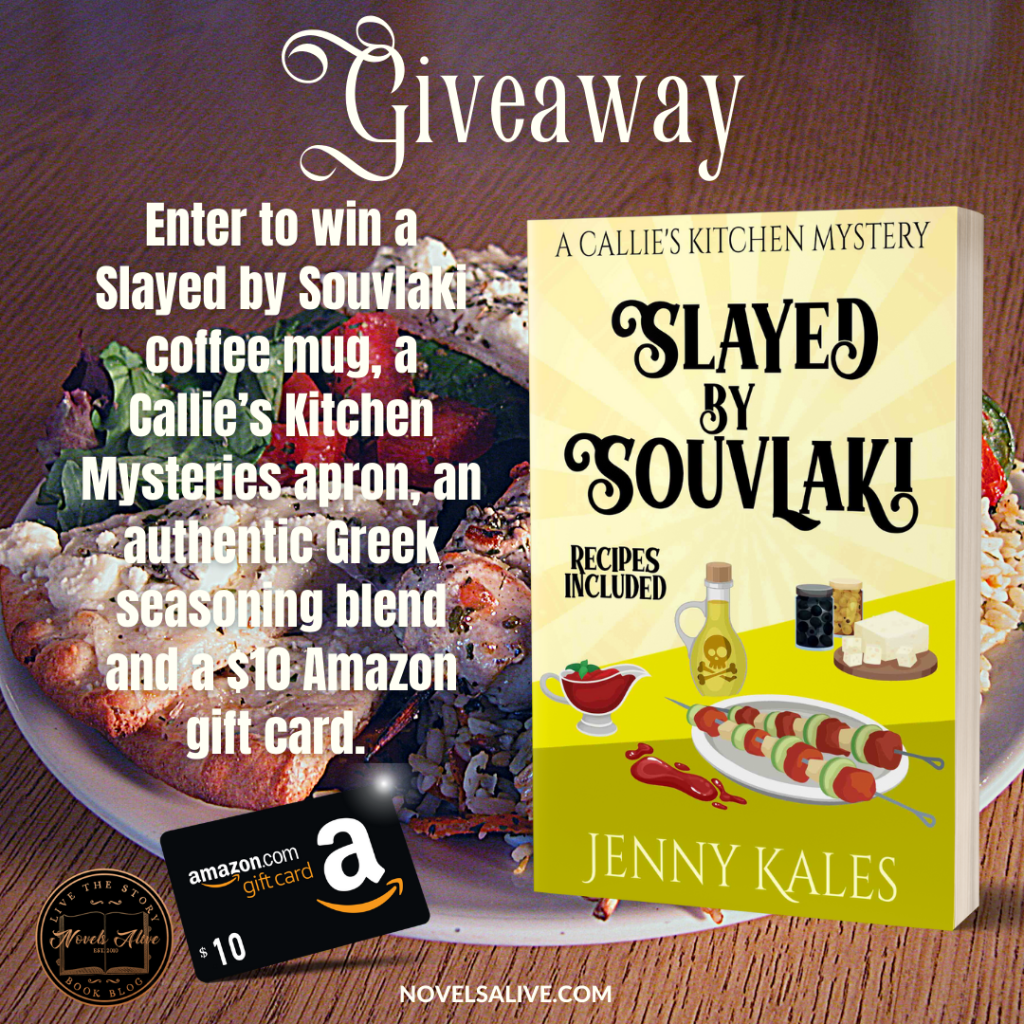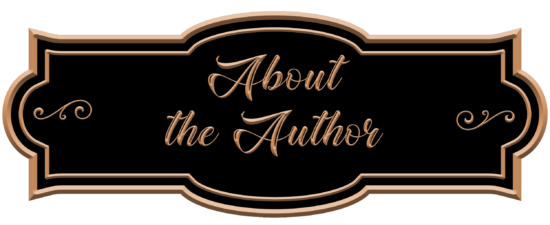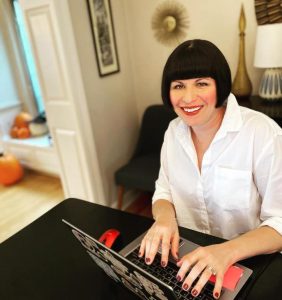 Jenny Kales is the author of The Callie's Kitchen Mystery Series, featuring Greek-American Calliope Costas, feisty food business owner and amateur sleuth, who lives in a scenic Wisconsin town with colorful characters — and a high murder rate! Each book contains several delicious recipes, both Greek and American. Callie's latest adventure, SLAYED BY SOUVLAKI is the 5th Callie's Kitchen Mystery series and was released in October 2021.
Jenny is an avid reader, cook and baker and she's addicted to reading and British TV mysteries. She lives just outside of Chicago with her husband and is the mom of two daughters and one cute but demanding Yorkshire terrier. She's hard at work on additional writing projects including more Callie's Kitchen Mysteries and a new series releasing in 2022.

November 29 – Literary Gold – AUTHOR INTERVIEW
November 29 – Maureen's Musings – SPOTLIGHT
November 30 – Christy's Cozy Corners – GUEST POST
November 30 – StoreyBook Reviews – SPOTLIGHT
November 30 – Brooke Blogs – SPOTLIGHT
December 1 – Escape With Dollycas Into A Good Book – REVIEW
December 1 – Novels Alive – GUEST POST
December 2 – Cozy Up With Kathy – AUTHOR INTERVIEW
December 2 – MJB Reviewers – REVIEW
December 3 – Elizabeth McKenna – Author – SPOTLIGHT
December 3 – I Read What You Write – SPOTLIGHT
December 4 – Baroness' Book Trove – REVIEW
December 4 – Sapphyria's Book Reviews – SPOTLIGHT
December 5 – FUONLYKNEW – SPOTLIGHT
December 5 – BookishKelly2020 – SPOTLIGHT