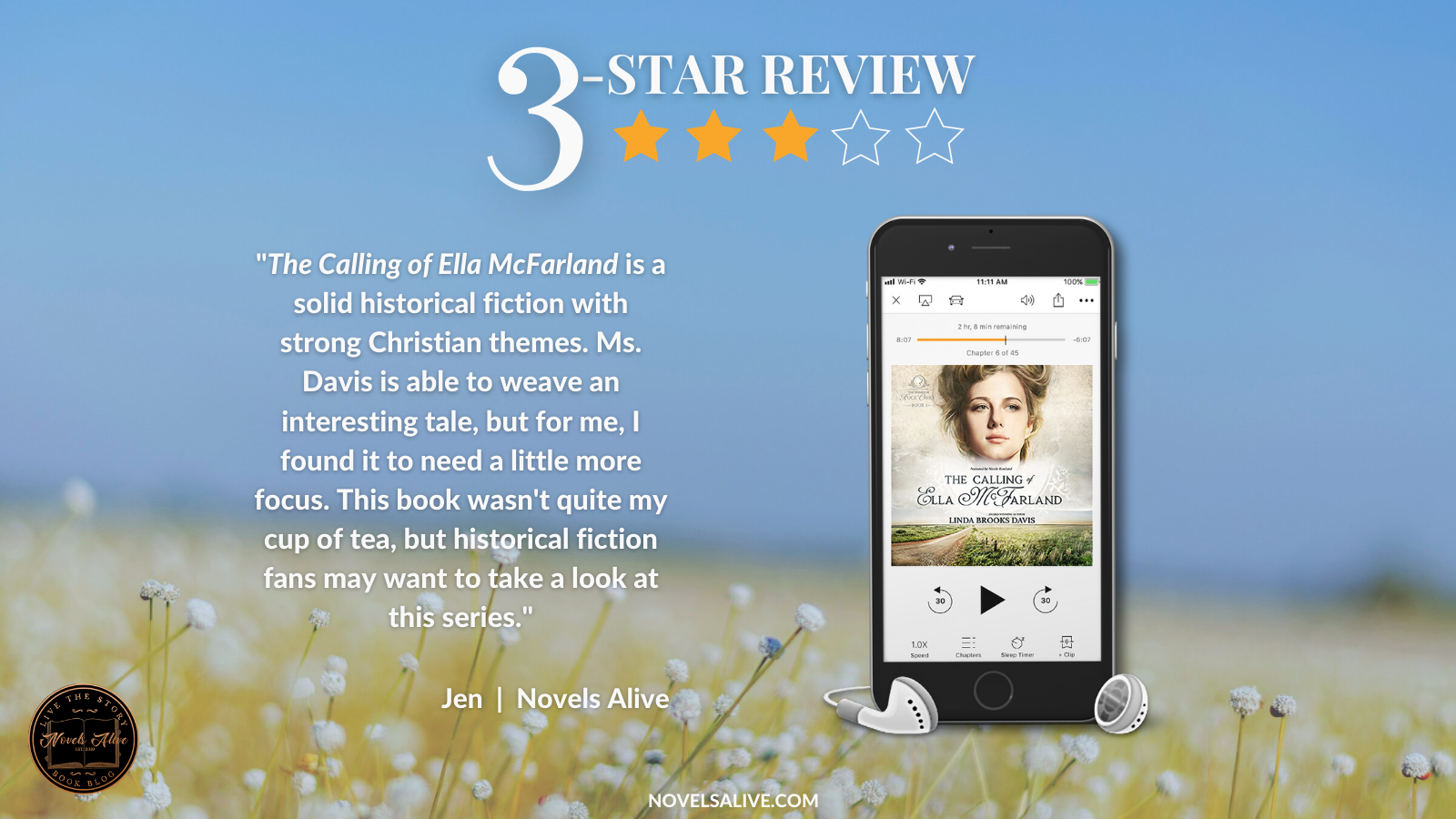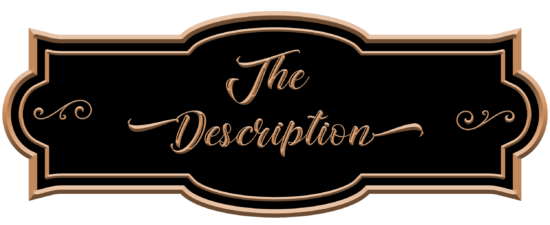 Women of Rock Creek: Book # 1
Publication Date: June 20, 2018
Narrator: Nicole Rowland
Ella McFarland sits on the precipice of her life's dream: teaching at Worthington School for Girls. But in the male dominated world of 1905, scandal clouds her family name and may limit her to grueling farm labor in Indian Territory. As hope for Oklahoma statehood rises, a new love buds in her heart, and the woman's suffrage debate rages, Ella encounters an abused sharecropper's daughter, forcing her to make decisions she never imagined about her faith, family, and aspirations. What toll will the turmoil demand of Ella's dream? And what call might God lay on her heart?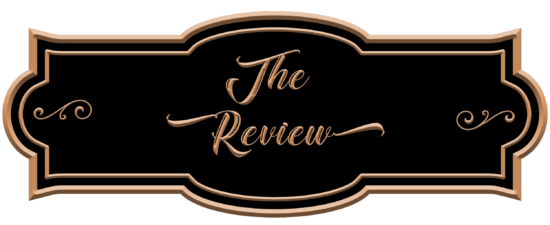 The Calling of Ella McFarland is the first book in Linda Brooks Davis's Women of Rock Creek series. The author was looking for reviewers, and seeing as I enjoy historical romance and audiobooks, I took a chance. I only wish I'd done a little more research before jumping in.
This book follows Ella for about a year in her life as a young woman in the territory that would become Oklahoma around the turn of the 20th century. Ella faces the possibility of not getting her dream job, so she turns to helping a young neighbor girl with a basic education, and then things start to steamroll. The author explores the suffrage movement during that time as well as family dynamics. Obviously, the author did her research on the time and area.
The story has Christian themes woven throughout, which I felt could have been explored a little more in-depth. There's one point where Ella's faith is tested, and it was just too easily bypassed. But in the end, there was about the right level of faith that it didn't feel terribly preachy.
My main problem with this book was I thought it lacked focus. Yes, it was basically Ella's coming-of-age story, but I felt I was getting jerked around, and the author would focus on one thing for ages, and then suddenly, we've switched gears. I walked away from this book, not really sure how I felt. I think part of that was not really connecting with the character of Ella, which in turn made it hard to care where the story went.
The narration by Nicole Rowland got better as the story evolved. In the beginning, it was very choppy, and I'll admit that I was a little nervous as to how I was going to get through this nine-hour listen. However, Ms. Rowland settled in, and her pacing and cadence found their rhythm. And she was even able to emote and create voices for most of the characters.
The Calling of Ella McFarland is a solid historical fiction with strong Christian themes. Ms. Davis is able to weave an interesting tale, but for me, I found it to need a little more focus. This book wasn't quite my cup of tea, but historical fiction fans may want to take a look at this series.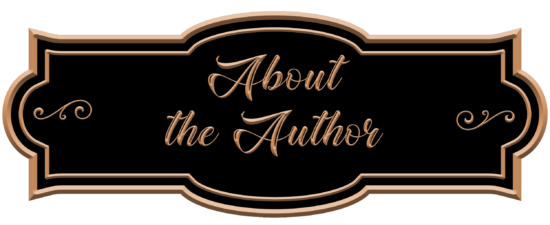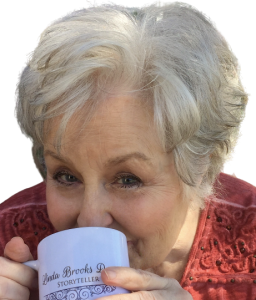 Reared on a farm in South Texas, Linda earned bachelor's and master's degrees from Abilene Christian University and Houston Baptist University. She devoted 40 years to students with special needs and reared a daughter and son who are now veterinarians practicing together.
Linda was introduced to the world of publishing in 2007 by winning an essay contest that resulted in the Christian Writers Guild's Writing for the Soul Conference. Subsequently, Gospel Publishing House featured her article "The Choice" in their quarterly publication, LIVE. The article revealed the agonizing choice physicians presented her daughter in her at-risk triplet pregnancy. Linda published articles in two other collections of stories about God's grace.