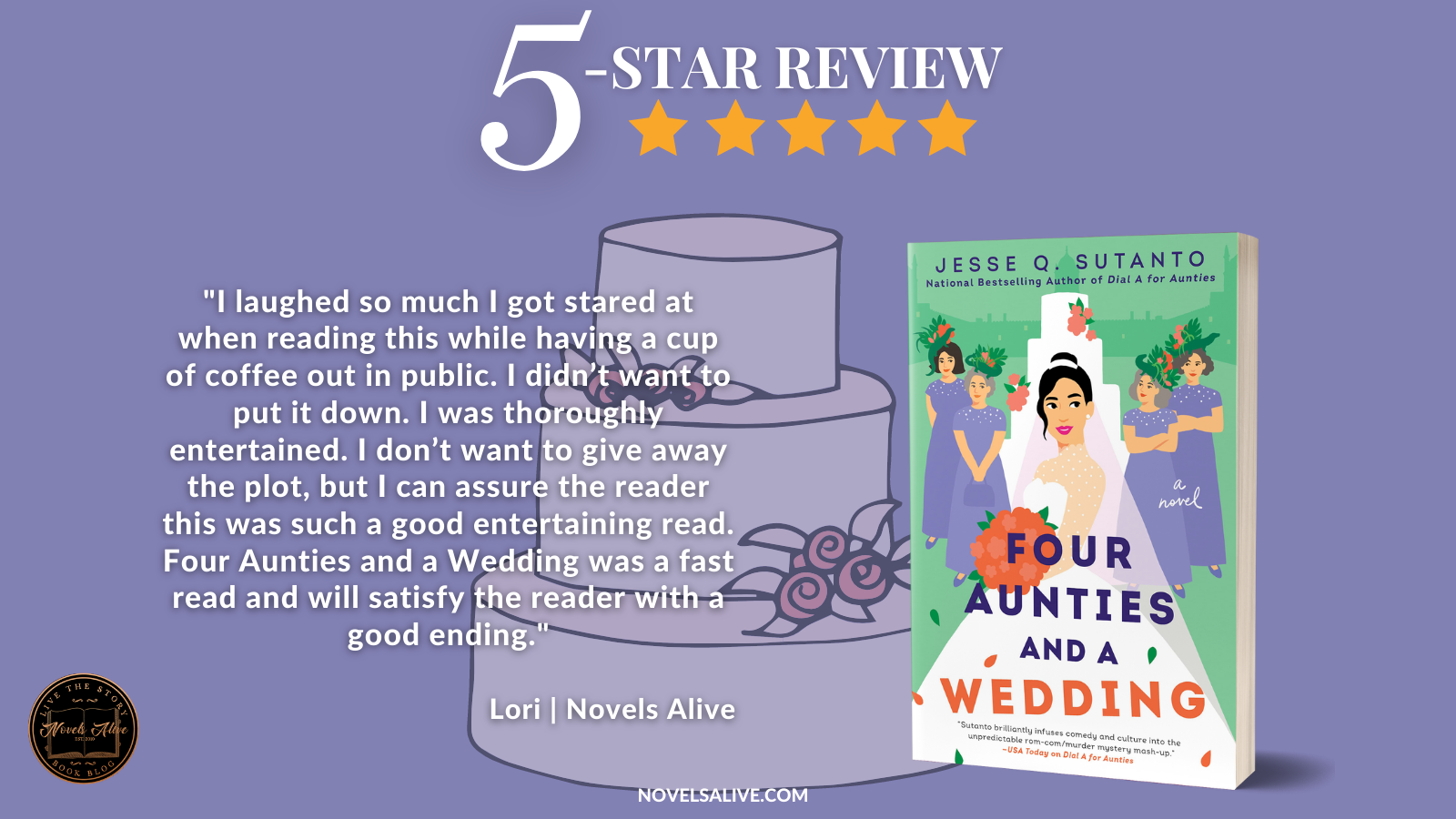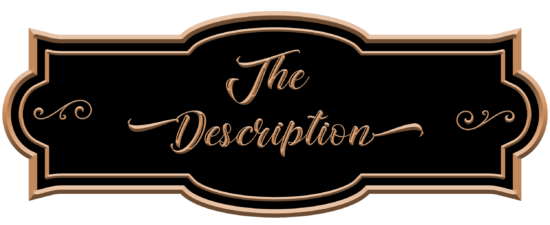 Aunties: Book 2
Publication Date: March 29, 2022
The aunties are back, fiercer than ever and ready to handle any catastrophe—even the mafia—in this delightful and hilarious sequel by Jesse Q. Sutanto, author of Dial A for Aunties.

Meddy Chan has been to countless weddings, but she never imagined how her own would turn out. Now the day has arrived, and she can't wait to marry her college sweetheart, Nathan. Instead of having Ma and the aunts cater to her wedding, Meddy wants them to enjoy the day as guests. As a compromise, they find the perfect wedding vendors: a Chinese-Indonesian family-run company just like theirs. Meddy is hesitant at first, but she hits it off right away with the wedding photographer, Staphanie, who reminds Meddy of herself, down to the unfortunately misspelled name.
Meddy realizes that is where their similarities end, however, when she overhears Staphanie talking about taking out a target. Horrified, Meddy can't believe Staphanie and her family aren't just like her own, they are The Family—actual mafia, and they're using Meddy's wedding as a chance to conduct shady business. Her aunties and mother won't let Meddy's wedding ceremony become a murder scene—over their dead bodies—and will do whatever it takes to save her special day, even if it means taking on the mafia.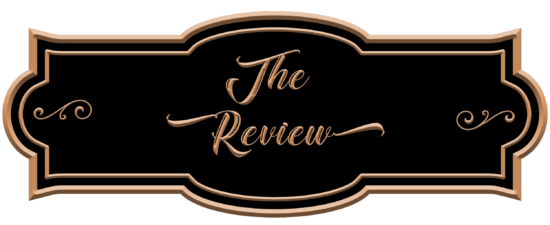 Four Aunties and a Wedding by Jesse Q. Sutanto reminded me of the Stephanie Plum series by Janet Evanovich. The madcap adventures, the funny secondary characters that help put Stephanie in the predicaments she finds herself in. The witty dialogue that makes the reader laugh and cheers her on. 
Let's not forget Grandma Mazure—the matriarch, the big kahuna, the trouble maker extraordinaire. In this book, Meddy's mother and aunts are the Grandma Mazure, and their madcap adventures are just as entertaining as Stephanie's.
One doesn't need to read the previous book as the author does a great job filling the reader in as to what happened previously, so there is no trouble understanding the plot of the book.
I like Meddy. She reminds me of Tula in my Big Fat Greek Wedding. Meddy's not ashamed of her family, but she's sometimes overwhelmed by their exuberance in learning about new cultures and not quite getting the subtle nuances of a culture. Not in a disrespectful way, but in a charming way.
I had read that the author was concerned that the aunt's broken English would be stereotypical of Chinese immigrants. I thought how she portrayed the aunts was authentic and not stereotypical or even disrespectful. I certainly wouldn't want to sass them or have them speak to my mother about my behavior, especially Big Aunt.
I liked the Indonesian words interspersed with English, so the reader learns something while reading.
I laughed so much I got stared at when reading this while having a cup of coffee out in public. I didn't want to put it down. I was thoroughly entertained. I don't want to give away the plot, but I can assure the reader this was such a good entertaining read. Four Aunties and a Wedding was a fast read and will satisfy the reader with a good ending.
 The only negative I have to say about the book was at the end, I thought Meddy was going to make a foolish decision, but she redeemed herself in my eyes with her spit second decision. I was glad because I would have been disappointed in her. I don't want to give away the plot, so I won't say anything.
If the reader is interested in a light madcap adventure, this book is for you.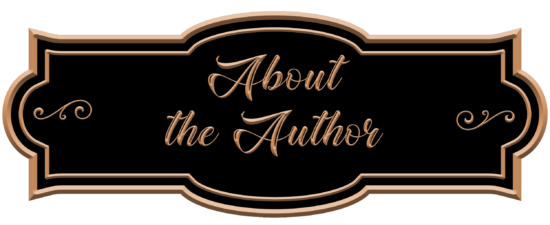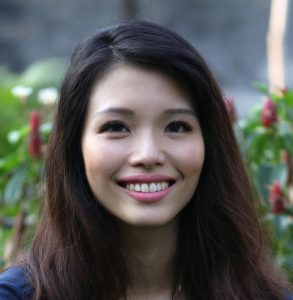 Jesse Q Sutanto grew up shuttling back and forth between Jakarta and Singapore and sees both cities as her homes. She has a Masters degree from Oxford University, though she has yet to figure out a way of saying that without sounding obnoxious. She is currently living back in Jakarta on the same street as her parents and about seven hundred meddlesome aunties. When she's not tearing out her hair over her latest WIP, she spends her time baking and playing FPS games. Oh, and also being a mom to her two kids.