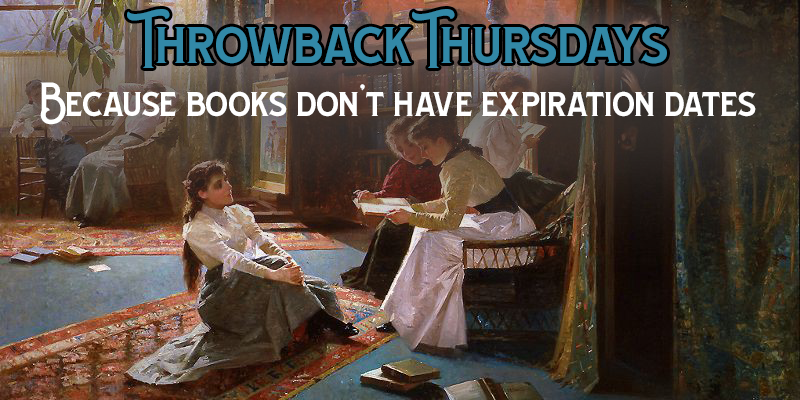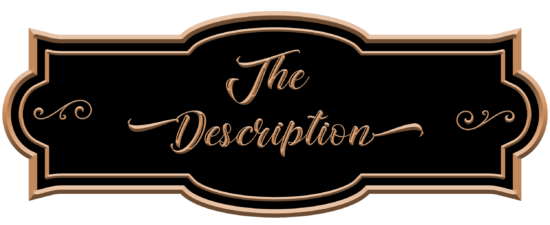 Scott-De Quincy Mysteries: Book 1
Publication Date: March 14, 2018
A reluctant lady sleuth finds she's investigating her own family.
Step into Lady Helena Whitcombe's world with the first novel in a series that will blend family saga and mystery-driven action with a slow-burn romance in seven unputdownable investigations.
1881, Sussex. Lady Helena Scott-De Quincy's marriage to Sir Justin Whitcombe, three years before, gave new purpose to a life almost destroyed by the death of Lady Helena's first love. After all, shouldn't the preoccupations of a wife and hostess be sufficient to fulfill any aristocratic female's dreams? Such a shame their union wasn't blessed by children . . . but Lady Helena is content with her quiet country life until Sir Justin is found dead in the river overlooked by their grand baroque mansion.
The intrusion of attractive, mysterious French physician Armand Fortier, with his meddling theory of murder, into Lady Helena's first weeks of mourning is bad enough. But with her initial ineffective efforts at investigation and her attempts to revive her long-abandoned interest in herbalism comes the realization that she may have been mistaken about her own family's past. Every family has its secrets—but as this absorbing series will reveal, the Scott-De Quincy family has more than most.
Can Lady Helena survive bereavement the second time around? Can she stand up to her six siblings' assumption of the right to control her new life as a widow? And what role will Fortier—who, as a physician, is a most unsuitable companion for an earl's daughter—play in her investigations?
A new series by Jane Steen, author of the House of Closed Doors series that has delighted thousands of fans (over 300 5-star reviews on Amazon and over 700 5-star ratings on Goodreads.) If you're looking for an unputdownable Victorian mystery saga, here's where you start!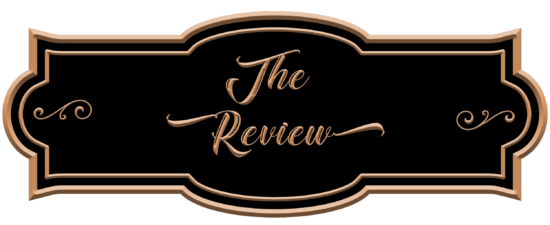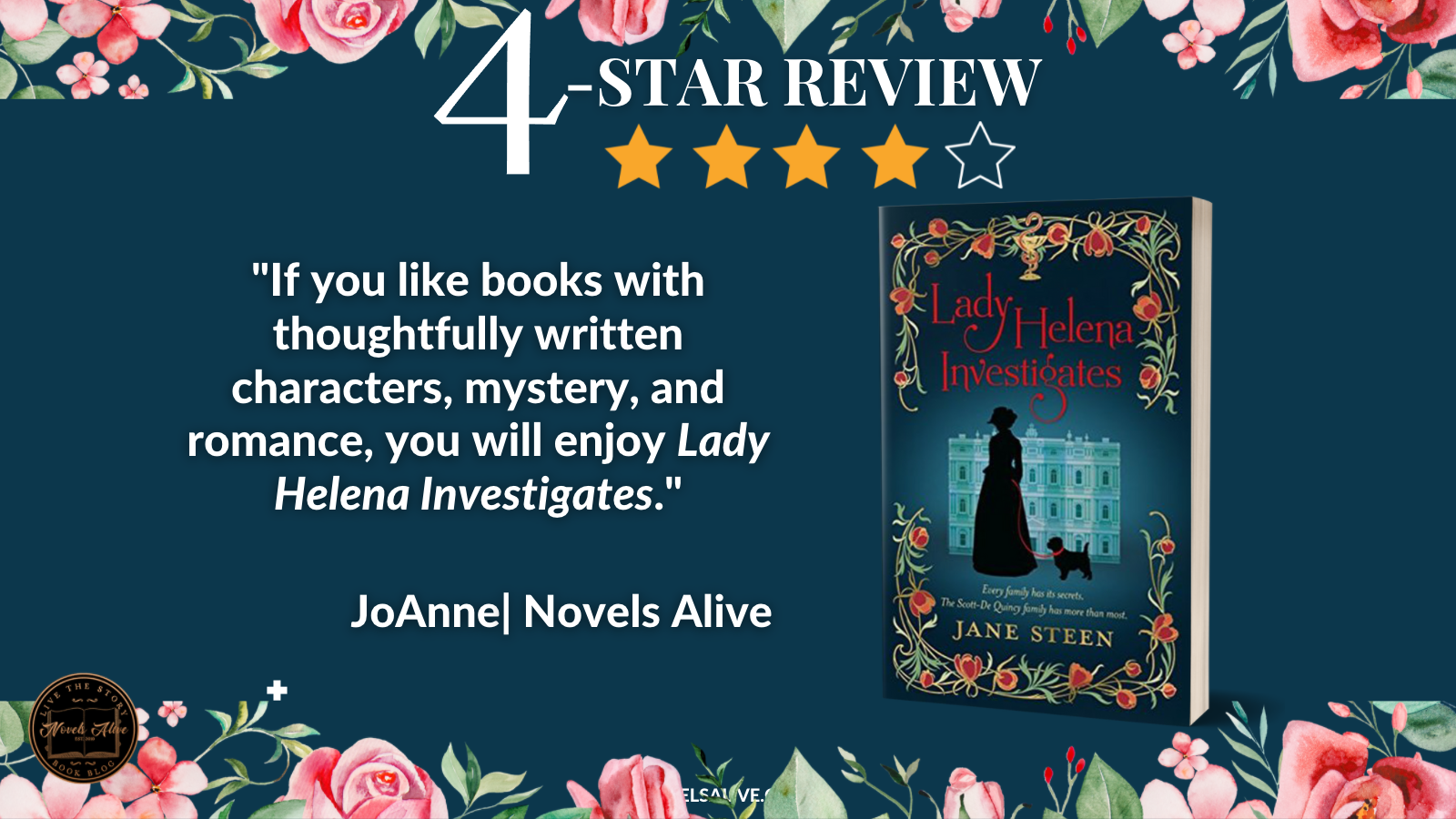 Lady Helena Investigates is the first book in the Scott-De Quincy Mysteries series by Jane Steen, a new-to-me author. I will be going back for more, not just for books in this series if this is Ms. Steen's caliber of writing.
I was sucked in from the first page to the last of this historical romance set in England in the late 1800s. It took a while to sort the characters out, but the story took off once I did. I liked when Helena, a recent widow, stood up to her family and got a backbone. There were beautiful descriptions throughout and several mysteries to solve. Lady Helena seemed to ask the right questions to gather clues even though many of her family members thought she should be looking for her next husband. Guess it shouldn't matter that she was still in mourning. There was an air of romance throughout.
There were several stories told, and they were artfully woven together. The characters had a depth to them, and I liked how they evolved as we got to know them. Helena didn't stand on ceremony or put on airs, much to her brother's dismay. He was the head of the family and thought his orders should be followed. I liked how his wife, Julia, was able to sway him to see reason and think in another direction when he got on a tangent. His steward, Brandrick, was hard to like, and there seems to be more to him than we learned. The family had a lot of dynamics at play since their mother was sickly and frail, and there were many siblings and children. 
The story had a good flow, but sometimes, it was easy to guess the story's direction. There was some closure but hints of what is to come in the next book in the series, Lady Odelia's Secret. I liked that each chapter had a catchy title, and I liked the cover.
If you like books with thoughtfully written characters, mystery, and romance, you will enjoy Lady Helena Investigates.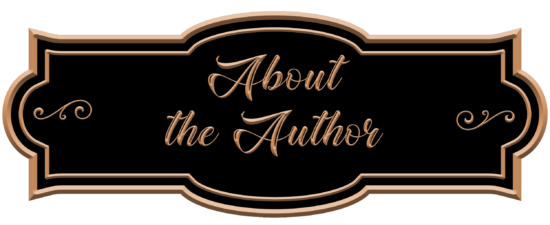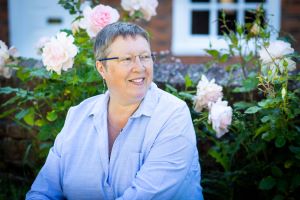 Jane Steen writes series set in the late Victorian period, with an unputdownable blend of mystery, family saga, romance, and the real-life issues facing women of the era. She is an indie author who began her career while living in Illinois, later moving with her American husband to her native England. When not working, she can be found walking through the green and muddy Sussex countryside, getting her cobwebs blown away on the nearby beaches, lovingly tending her garden, or sticking her nose into yet another book.