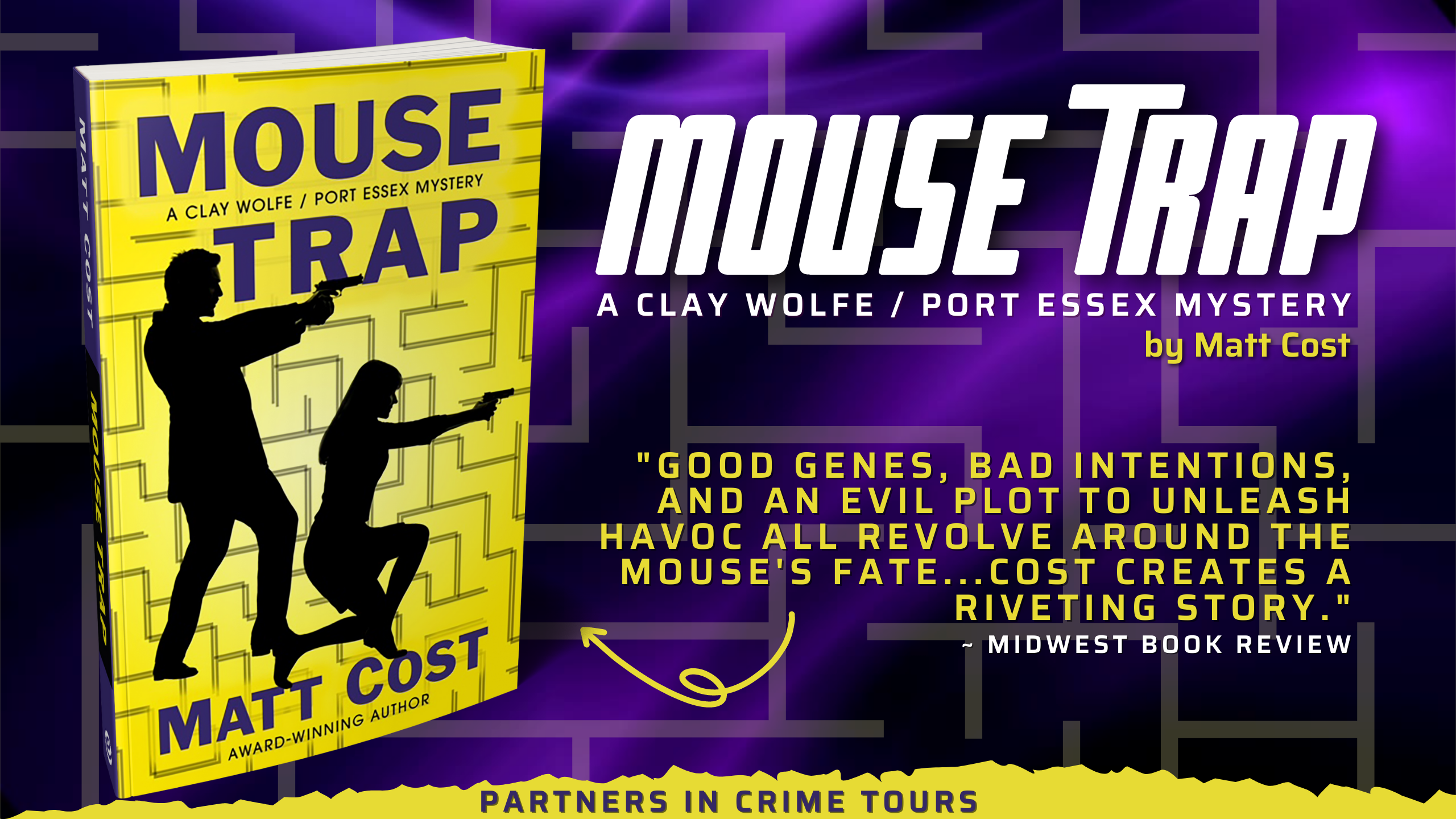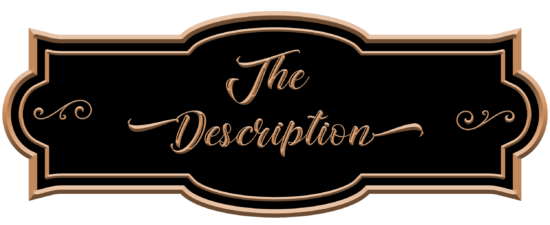 A Clay Wolfe / Port Essex Mystery: Book 3
Publication Date: April 13, 2022
When Clay Wolfe is hired to find out who tried to steal a mouse, he thought it was akin to a fireman getting a cat out of a tree. It wasn't.
"Sometimes bad genes need to be stamped out and good ones need to be fostered," Bridget Engel said. "There's really no difference between mice and human beings when it comes to genes." She wore a gray suit, and her blonde hair was cut short in the style that Hillary Clinton had made popular.
When Clay Wolfe rekindles an old romance, the summer is looking bright. It wasn't.
He woke in the middle of the night, gathered his things, and slipped away. After Clay left, Victoria rose from the bed and went into the bathroom, carefully removed the condom from the Kleenex it was wrapped in and put it in a plastic baggie.
Who is the mysterious man who clubs Westy with a hammer and threatens the lives of everybody Clay Wolfe holds dear?
Now, Clive Miller was a fixer. He took care of problems that arose. Once given a task, his hands weren't tied, and he was well-paid for his troubles. There were two simple rules. Eliminate the problem. Don't draw attention.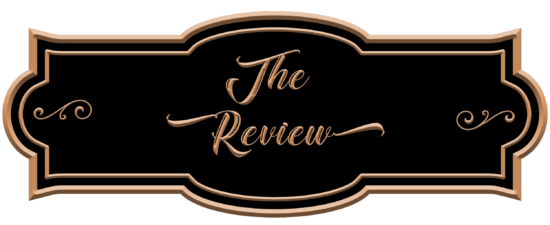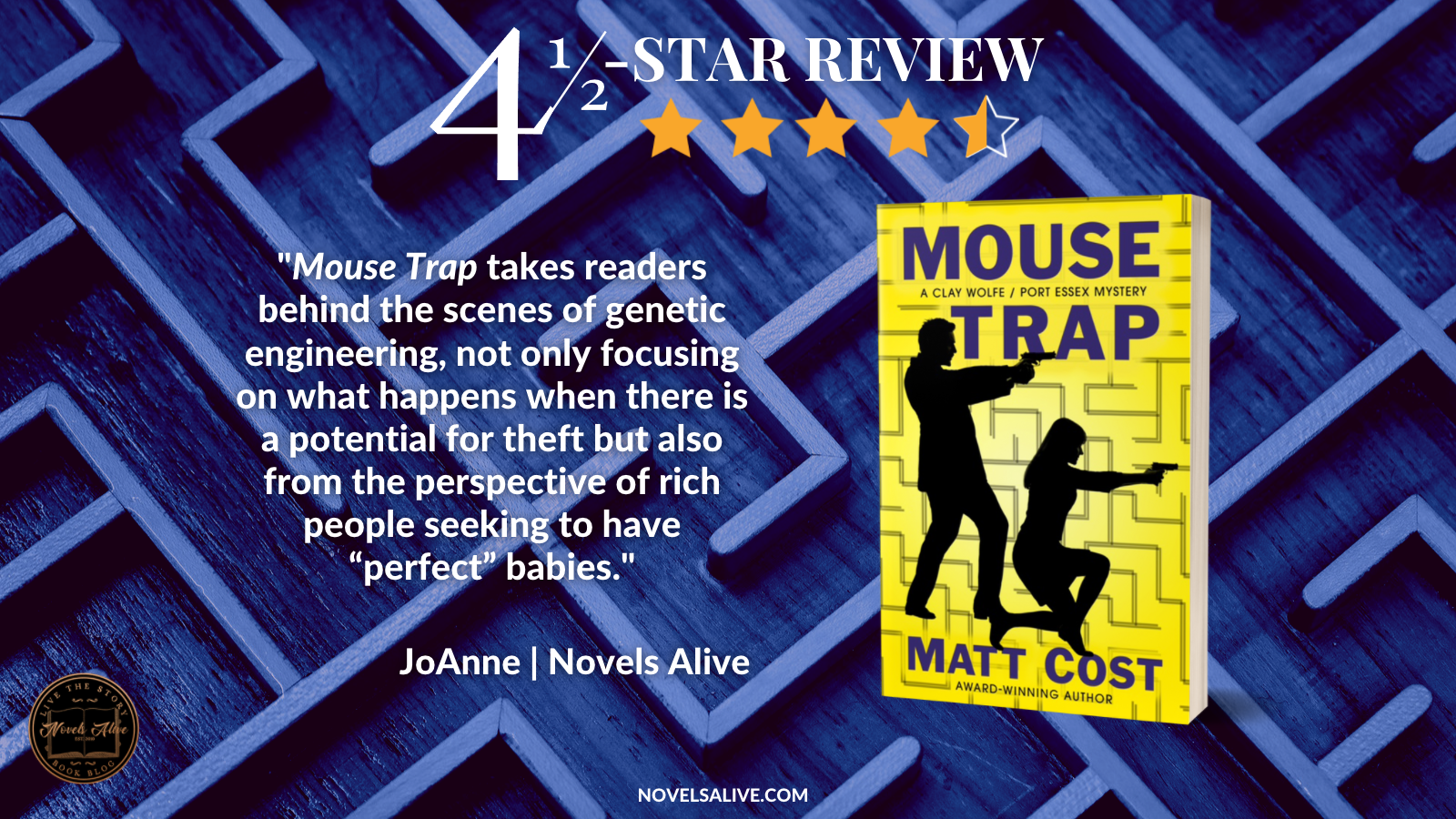 As a private investigator, Clay Wolfe is no stranger to odd cases. However, when he is hired by a local biomedical research company to investigate who tried to steal a genetically modified mouse, he soon realizes the case is much more involved. In Mouse Trap, author Matt Cost delivers a suspenseful mystery delving into genome testing and manipulation.
Wolfe and his intrepid colleagues dive in; Crystal focuses on research, Cloutier provides a reporter's perspective, Westy adds extra muscle, and Baylee serves as Wolfe's investigative partner.
The story takes a sinister spin when a mysterious man with a love for killing comes to town. The team races against time to put the clues together, trying to determine if trade secrets are being funneled to the Chinese or to the Russians. In an industry where money can buy anything, Wolfe stumbles on clues that indicate that genetic modifications may play a role in creating "super babies" in humans.
As the third in a series, this installment serves as a standalone. Set in Port Essex, this mystery with psychological overtones is full of flavor.
Mouse Trap takes readers behind the scenes of genetic engineering, not only focusing on what happens when there is a potential for theft but also from the perspective of rich people seeking to have "perfect" babies.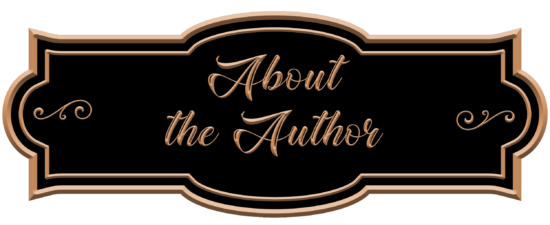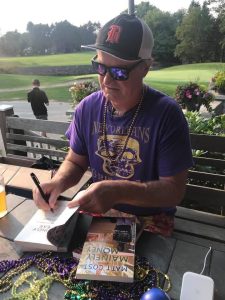 Matt Cost is the highly acclaimed, award-winning author of the Mainely Mystery series. The first book, Mainely Power, was selected as the Maine Humanities Council Read ME fiction book of 2020. This was followed by Mainely Fear, Mainely Money, and Mainely Angst. I Am Cuba: Fidel Castro and the Cuban Revolution was his first traditionally published novel. He had another historical released in August of 2021, Love in a Time of Hate. Wolfe Trap and Mind Trap were the first two in the Clay Wolfe Port Essex Trap series. Mouse Trap is the third in this series. Cost was a history major at Trinity College. He owned a mystery bookstore, a video store, and a gym, before serving a ten-year sentence as a junior high school teacher. In 2014 he was released and began writing. And that's what he does. He writes histories and mysteries. Cost now lives in Brunswick, Maine, with his wife, Harper. There are four grown children: Brittany, Pearson, Miranda, and Ryan. A chocolate Lab and a basset hound round out the mix. He now spends his days at the computer, writing.

04/05 Guest post @ The Book Divas Reads
04/08 Showcase @ Celticladys Reviews
04/11 Review @ I Read What You Write
04/12 Review @ flightnurse70_book_reviews
04/12 Showcase @ Books, Ramblings, and Tea
04/13 Review @ Nesies Place
04/13 Showcase @ From the TBR Pile
04/15 Showcase @ nanasbookreviews
04/16 Review @ Book Reviews From an Avid Reader
04/18 Interview @ Quiet Fury Books
04/19 Guest post @ Novels Alive
04/20 Guest post @ Author Elena Taylors Blog
04/21 Interview via Blog Talk Radio
04/22 Review @ Just Reviews
04/23 Showcase @ Silvers Reviews
04/25 Interview @ I Read What You Write
04/25 Showcase @ Books Blog
04/26 Review @ Pat Fayo Reviews
4/8 Review @ Novels Alive