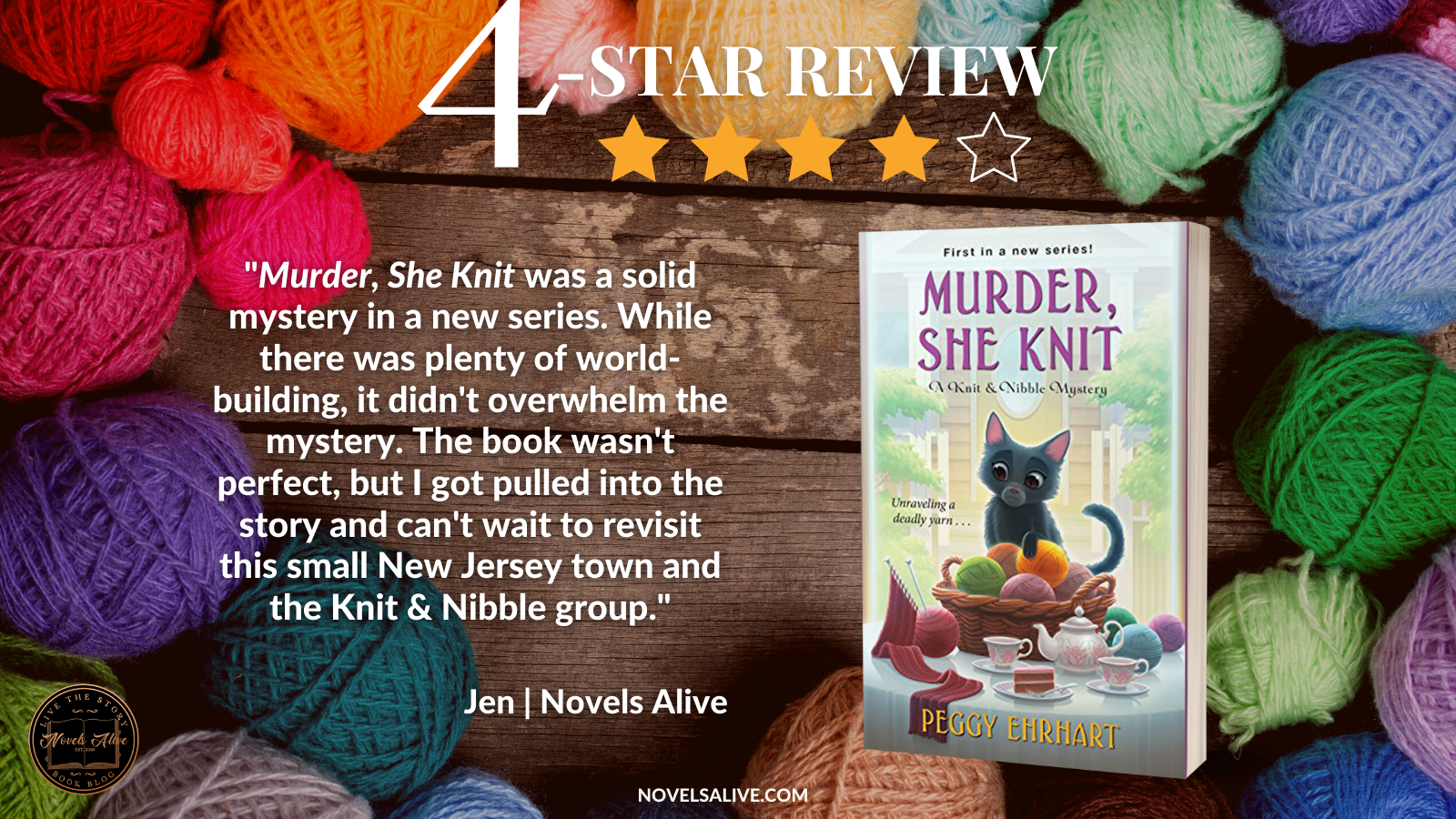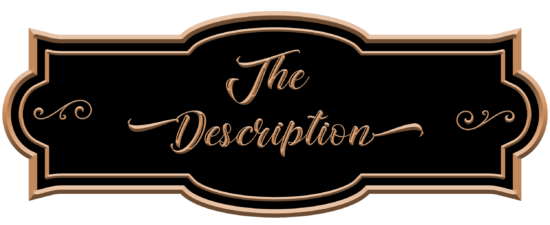 A Knit & Nibble Mystery: Book 1
Publication Date: March 27, 2018
Since her only daughter left for college, widow Pamela Paterson has kept busy as associate editor of a craft magazine and founder of the Knit and Nibble knitting club in quaint Arborville, New Jersey. Now, she's trying out a new hobby—solving murders!
Pamela is hosting the next Knit and Nibble meeting and can't wait to liven up her otherwise empty home with colorful yarn, baking, and a little harmless gossip. She even recruits Amy Morgan, an old friend who recently moved to town, as the group's newest member. But on the night of the gathering, Amy doesn't show. Not until Pamela finds the woman dead outside—a knitting needle stabbed through the front of her handmade sweater . . .
Someone committed murder before taking off with Amy's knitting bag, and Pamela realizes that only she can spot the deadly details hidden in mysterious skeins. But when another murder occurs, naming the culprit—and living to spin the tale—will be more difficult than Pamela ever imagined . . .
Knitting tips and delicious recipe included!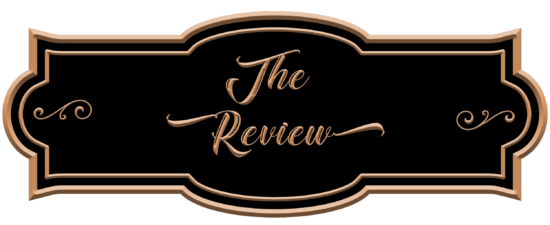 I'm not a terribly crafty person, but I do enjoy a good cozy mystery with a crafty theme. So, when I came across Murder, She Knit (I love the title, by the way) by Peggy Ehrhart, I knew I needed to give this new series a try.
Pamela Paterson is a member of the Knit & Nibble knitting group. This eclectic group of knitters gathers each week for social time while working on their projects and then share good eats. Pamela runs into an old friend and invites her to join the group, which just happens to be meeting at her house that week. When the friend doesn't show up, Pamela is disappointed, but then she stumbles across her body in her front yard. She can't help but snoop to try to figure out whodunit because "the cops don't ask the right questions."
I liked Pamela, eventually. It took a little while to warm up to her. Early on in the story, before she really got into sleuthing, she spent way too much time internally complaining about her new neighbor. I'm not entirely sure what the point was, but she kept noticing his knocked-over trash cans and people coming and going from his house. Maybe it was just the author's way of indicating how nosy Pamela can be, but that was also achieved in other ways later in the story.
There was also a lot of filler in the story that seemed unnecessary. Did I really need to know what Pamela ate for every meal? Or about every article she edited for the magazine she worked for? I would have preferred the time to have been used to get to know the other club members better or for more sleuthing or even more internal chewing on the problem.
The plot itself was interesting, and the reveal came out of nowhere for me. But it was all pulled together in an enjoyable mystery. And Pamela really did solve it and not accidentally stumble upon the solution, which I appreciated.
Murder, She Knit was a solid mystery in a new series. While there was plenty of world-building, it didn't overwhelm the mystery. The book wasn't perfect, but I got pulled into the story and can't wait to revisit this small New Jersey town and the Knit & Nibble group.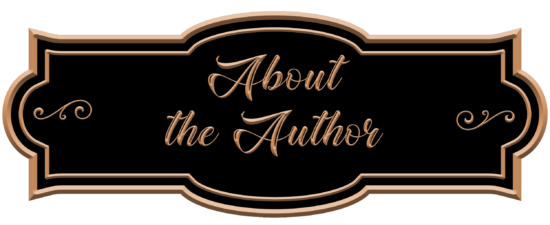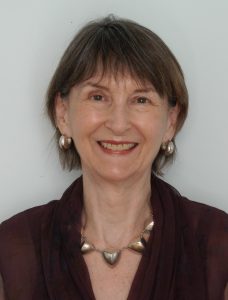 Peggy Ehrhart is a former English professor with a Ph.D. in Medieval Literature who now writes mysteries. Her publications include a prize-winning nonfiction book; she has also won awards for her short fiction. Her blues mystery series, featuring blues singer "Maxx" Maxwell, was inspired by her guitar-playing hobby. She currently writes the very cozy Knit & Nibble Mystery series for Kensington Books, featuring amateur sleuth Pamela Paterson, founder and mainstay of the Knit and Nibble knitting club in charming Arborville, New Jersey.