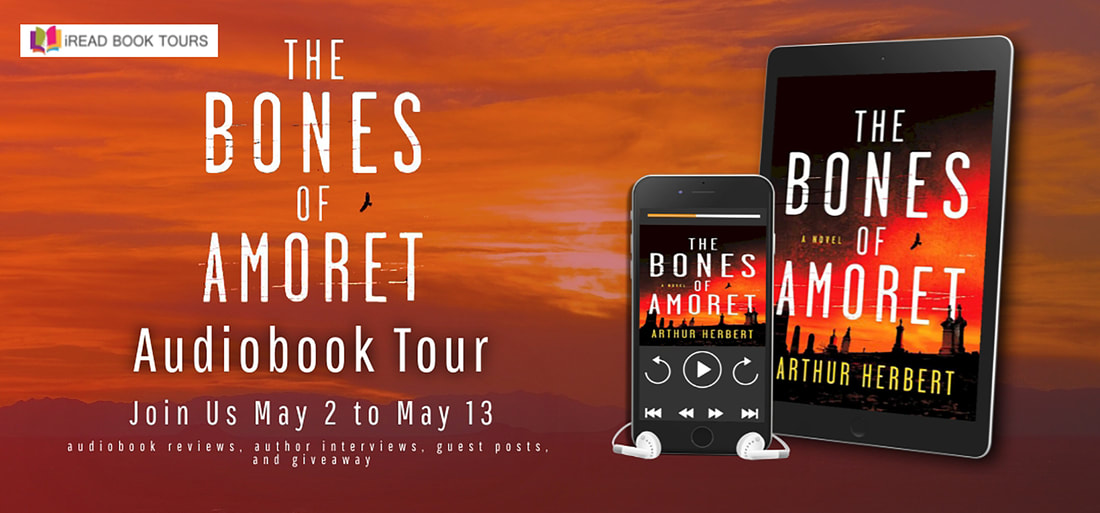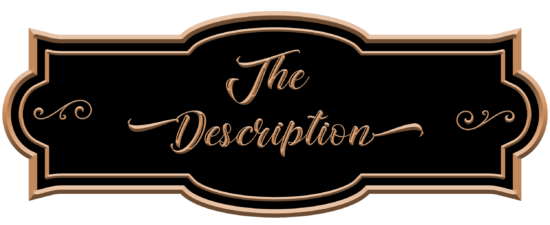 Publication Date: April 11, 2022
Narrated By: Victor Warren
In this enigmatic follow up to his critically acclaimed debut novel The Cuts that Cure, Arthur Herbert returns to the Texas-Mexico border with this saga of a small town's bloody loss of innocence.
Amoret, Texas, 1982. Life along the border is harsh, but in a world where cultures work together to carve a living from the desert landscape, Blaine Beckett lives a life of isolation. A transplanted Boston intellectual, for twenty years locals have viewed him as a snob, a misanthrope, an outsider. He seems content to stand apart until one night when he vanishes into thin air amid signs of foul play.
Noah Grady, the town doctor, is a charming and popular good ol' boy. He's also a keeper of secrets, both the town's and his own. He watches from afar as the mystery of Blaine's disappearance unravels and rumors fly. Were the incipient cartels responsible? Was it a local with a grudge? Or did Blaine himself orchestrate his own disappearance? Then the unthinkable happens, and Noah begins to realize he's considered a suspect.
Paced like a lit fuse and full of dizzying plot twists, The Bones of Amoret is a riveting whodunit that will keep you guessing all the way to its shocking conclusion.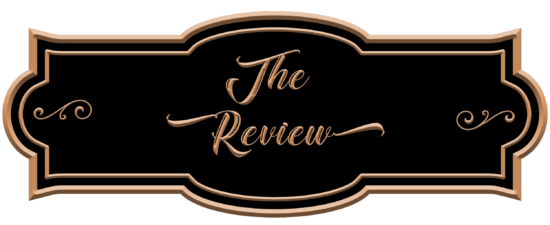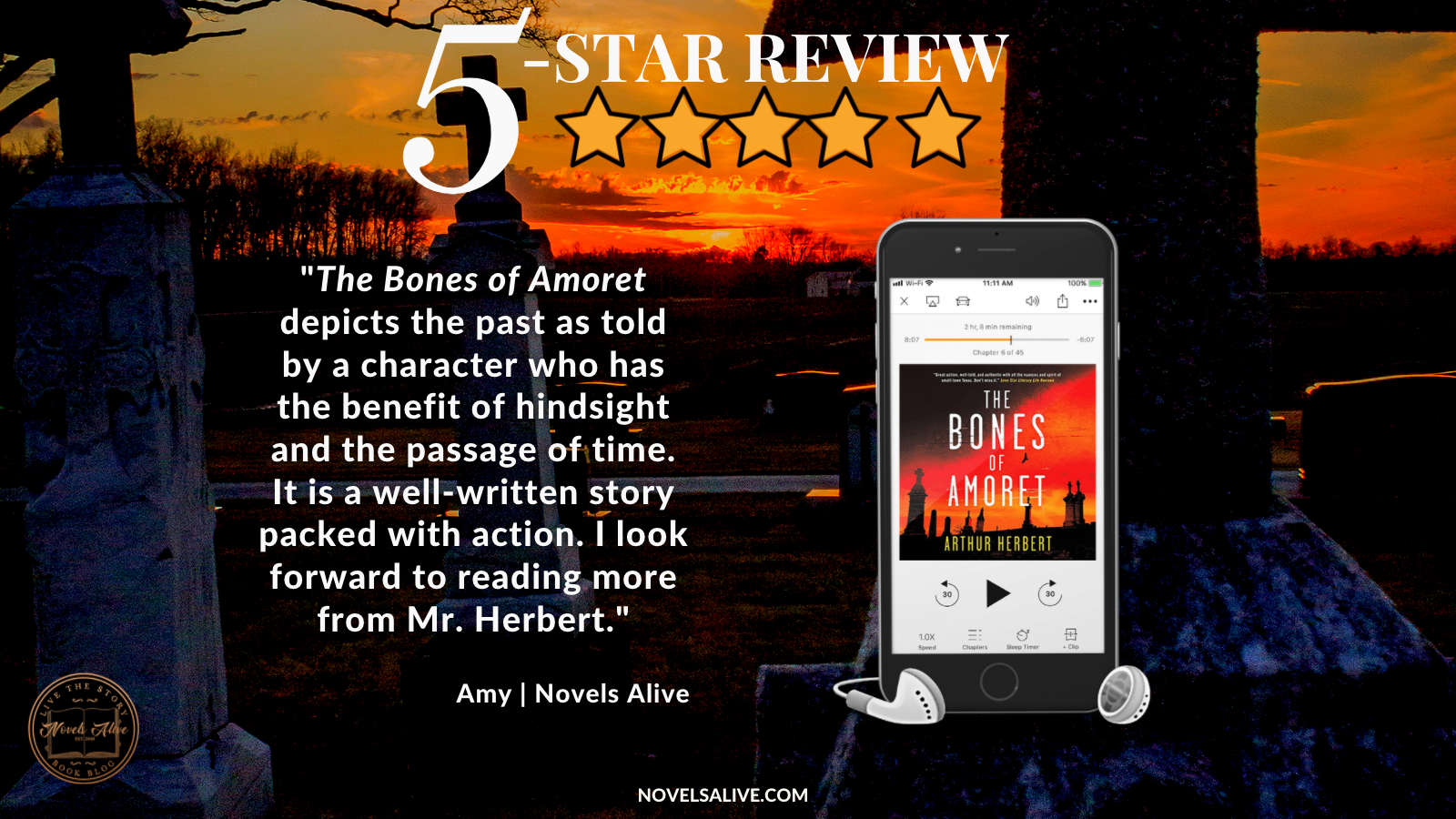 It's present-day in Amoret, Texas, when Dr. Noah Grady sits down with a reporter to tell the story of what happened in 1982 when Blaine Beckett disappeared. Arthur Herbert delivers an action-packed thriller in The Bones of Amoret.
The audiobook version, narrated by Victor Warren, provides an immersive cultural experience bringing alive the residents of this town on the Texas-Mexico border. The narrator's versatility in developing speech patterns for each character adds to the story's appeal.
Amoret is a small town where rumors and speculation are common. When Beckett disappears, everyone has a different theory. As the investigation gets underway, it looks like someone is trying to frame Dr. Grady. He happens to be the unofficial keeper of secrets for the community, including his own activities with undocumented immigrants. 
What follows is a roller coaster ride of events that ultimately shakes the entire town. Rich with descriptive language, the story features colorful characters who are well developed and interesting.
The Bones of Amoret depicts the past as told by a character who has the benefit of hindsight and the passage of time. It is a well-written story packed with action. I look forward to reading more from Mr. Herbert.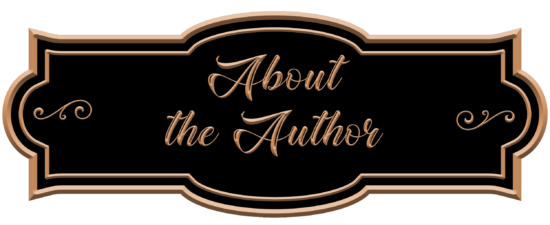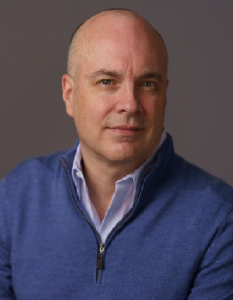 Arthur Herbert was born and raised in small town Texas. He worked on offshore oil rigs, as a bartender, a landscaper at a trailer park, and as a social worker before going to medical school. He chose to do a residency in general surgery, followed by a fellowship in critical care and trauma surgery. For the last eighteen years, he's worked as a trauma and burn surgeon, operating on all ages of injured patients. He continues to run a thriving practice.
He's won multiple awards for his scientific writing, and his first novel, The Cuts that Cure, spent ten days as an Amazon #1 Best Seller. His second novel, The Bones of Amoret, will be released on April 1, 2022 through Stitched Smile Publishers. Arthur currently lives in New Orleans, with his wife Amy and their dogs.

May 2 – Mystery Review Crew – book spotlight / guest post / giveaway
May 3 –Kam's Place – book spotlight
May 3 –Cover Lover Book Review – audiobook review / giveaway
May 4 –Book Corner News and Reviews – book spotlight / guest post / giveaway
May 5 – Sadie's Spotlight – book spotlight / author interview / giveaway
May 5 – Deborah-Zenha Adams – book spotlight / author interview / giveaway
May 6 – Books for Books – audiobook review
May 9 – Amy's Bookshelf Reviews – audiobook review
May 9 – Novels Alive – audiobook review / giveaway
May 10 – Splashes of Joy – audiobook review / giveaway
May 11 – Booking With Janelle – audiobook review / author interview / giveaway
May 11 – Bound 4 Escape – audiobook review / giveaway
May 12 – @twilight_reader – audiobook review / giveaway
May 13 – Bigreadersite – audiobook review / giveaway
May 13 – Faith and Books – audiobook review / giveaway
TBD –Dab of Darkness Audiobook Reviews – audiobook review / author interview / giveaway
TBD – Rockin' Book Reviews – audiobook review / guest post / giveaway