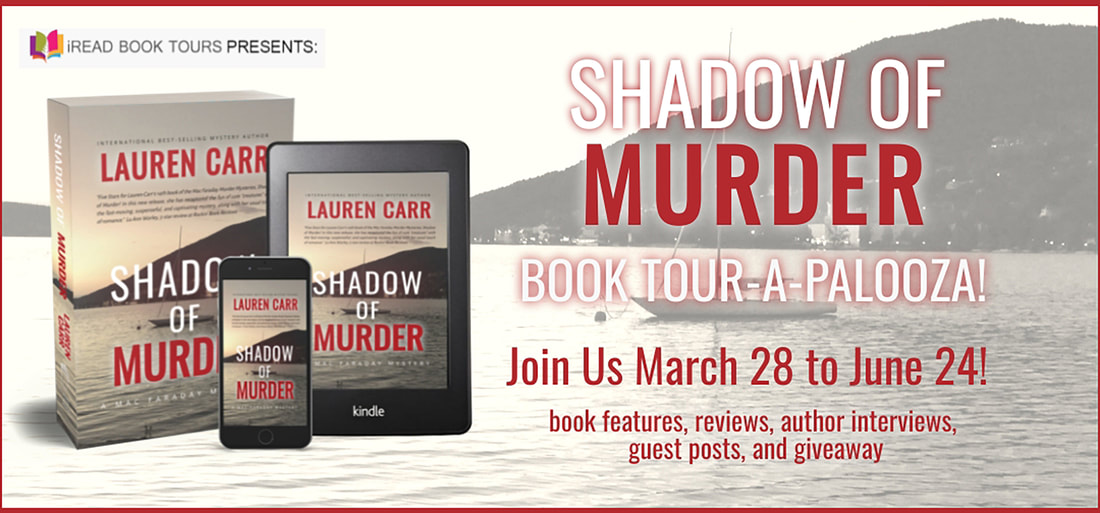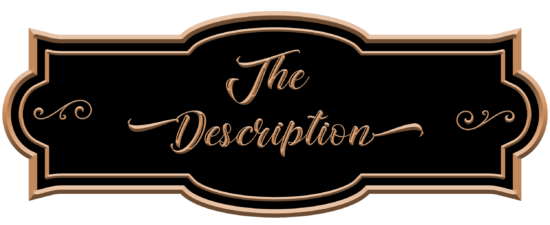 Mac Faraday Mystery: Book 7
Publication Date: September 3, 2014
When Mac Faraday decides to do something, there's no stopping him … even murder!
Not wanting to wait until their big day to start their life of wedded bliss, Mac Faraday and his lady love, Archie Monday, decide to elope to the little church where his ancestors had all married-along the tranquil shore of Deep Creek Lake. However, before they can say, "I do," the sanctuary erupts into chaos when Gnarly finds a dead body in the church office.
As they dive into the investigation, Mac and his team discover more questions than answers. What kind of person walks into a church and shoots a man for no apparent reason? Who would want to kill the quiet, mild-mannered church volunteer? How do you solve the murder of a man who has no enemies in the world?
And then, there is the all-important question, how long do Mac Faraday and his lady love have to wait to get married?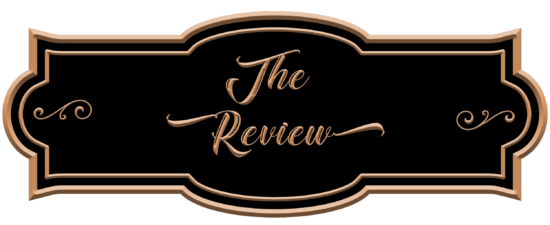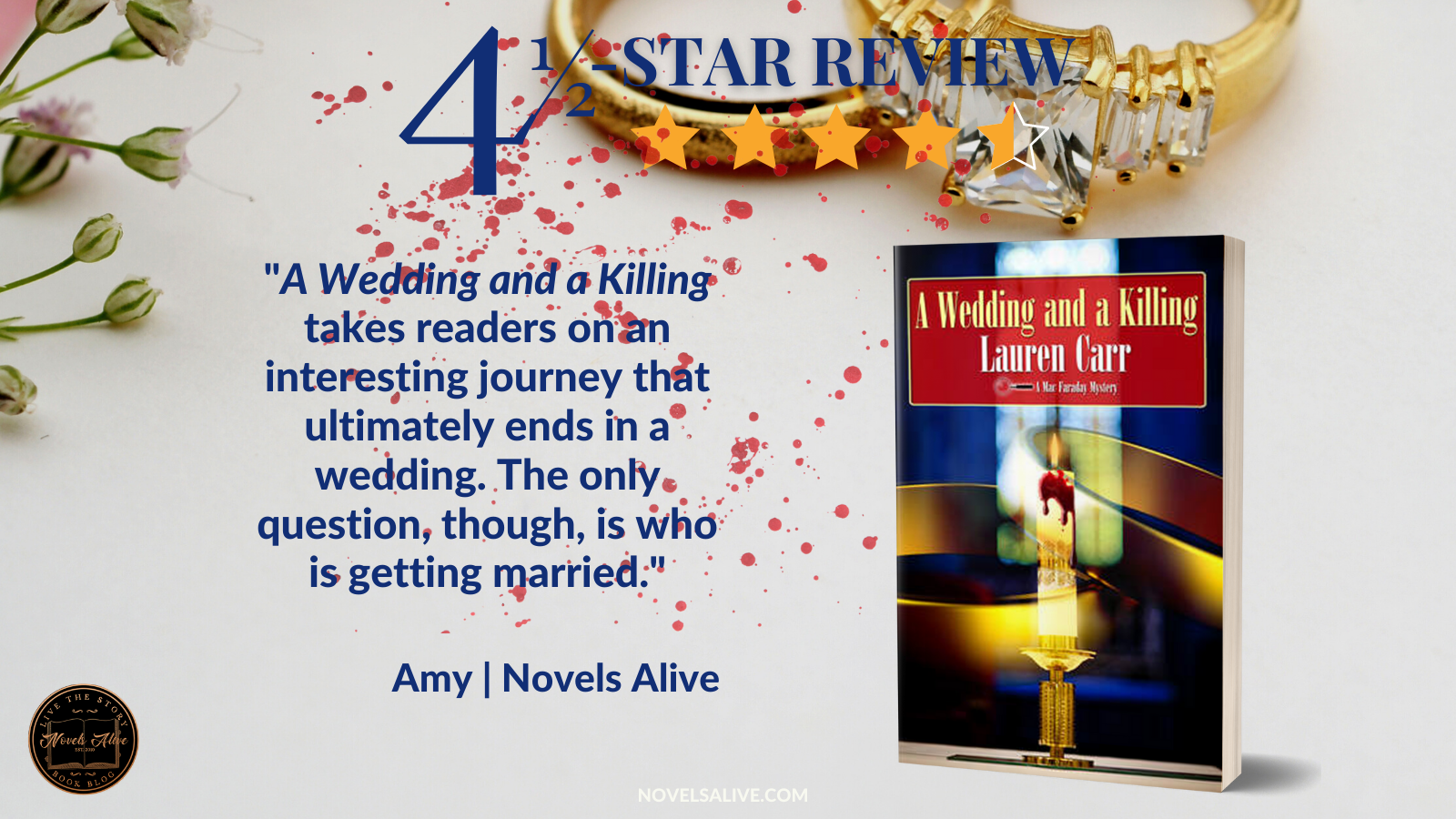 All Mac Faraday wants is to quietly wed his lady love, but nothing is ever normal when it comes to the retired homicide detective. In the eighth installment of the Mac Faraday Mystery series, author Lauren Carr delivers A Wedding and a Killing.
Packed with the same characters we've grown to know during the series, in addition to several new faces, this mystery takes a different twist when a murder is discovered as Faraday and Archie are about to exchange vows. The real hero of this particular story is Gnarly, that irrepressible canine who always manages to steal the show.
As Faraday and the police track down clues about the murder in the church, they stumble upon another mystery tied to a mother on the run from an abusive relationship. The helpful cast of characters guide at the beginning of the story allows readers to seamlessly jump into the series.
As with previous installments, there are multiple side storylines and relationships that enhance the story's overall appeal. As an added bonus, Carr includes a short story featuring Gnarly's adventures with dognappers. Gnarly's escapades are sure to generate some laughter.
A Wedding and a Killing takes readers on an interesting journey that ultimately ends in a wedding. The only question, though, is who is getting married.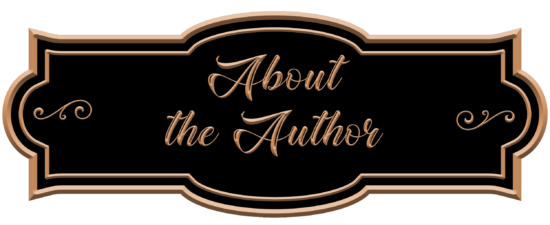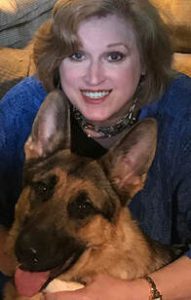 Lauren Carr is the international best-selling author of the Mac Faraday, Lovers in Crime, and Thorny Rose Mysteries—over twenty titles across three fast-paced mystery series filled with twists and turns!
Book reviewers and readers alike rave about how Lauren Carr's seamlessly crosses genres to include mystery, suspense, romance, and humor.
Lauren is a popular speaker who has made appearances at schools, youth groups, and on author panels at conventions. She lives with her husband, and three dogs on a mountain in Harpers Ferry, WV.

March 28 –Mystery Review Crew – book series spotlight / guest post / giveaway
March 28 –Cover Lover Book Review – book series spotlight / giveaway
March 29 –Olio by Marilyn – book review of IT'S MURDER, MY SON / giveaway
​March 29 – My Journey Back – book spotlight / book excerpt
March 29 – Rockin' Book Reviews – book review of SHADOW OF MURDER / guest post / giveaway
March 30 –Literary Flits – book review of SHADOW OF MURDER / giveaway
Mar 30 –Olio by Marilyn – book review of SHADOW OF MURDER / giveaway
Mar 30 –Olio by Marilyn – book spotlight of SHADOW OF MURDER / author interview / giveaway
March 31 – My Reading Journeys – book review of SHADOW OF MURDER / giveaway
April 1 – Kam's Place – book spotlight of SHADOW OF MURDER
April 4 – Kam's Place – book spotlight of IT'S MURDER, MY SON
April 4 – Rockin' Book Reviews – audiobook review of IT'S MURDER, MY SON / giveaway
April 5 –Literary Flits – book review of SHADES OF MURDER / giveaway
April 6 –Leels Loves Books – book review of SHADOW OF MURDER / giveaway
April 7 – Kam's Place – book spotlight of OLD LOVES DIE HARD, SHADES OF MURDER, BLAST FROM THE PAST
April 7 – Rockin' Book Reviews – audiobook review of OLD LOVES DIE HARD / giveaway
April 8 –Nighttime Reading Center – audiobook review of SHADES OF MURDER / giveaway
April 11 –Kam's Place – book spotlight of THE MURDERS AT ASTAIRE CASTLE, THE LADY WHO CRIED MURDER, TWELVE TO MURDER
April 12 – Book Corner News and Reviews – book series spotlight / giveaway
April 13 –Rockin' Book Reviews – audiobook review of SHADES OF MURDER / giveaway
April 14 – My Reading Journeys – book review of TWELVE TO MURDER / giveaway
April 15 – Gina Rae Mitchell – book review of IT'S MURDER, MY SON / giveaway
April 15 – Kam's Place – book spotlight of A WEDDING AND A KILLING, OPEN SEASON FOR MURDER
April 19 – Rockin' Book Reviews – audiobook review of BLAST FROM THE PASST / giveaway
April 19 – Library of Clean Reads – book review of SHADOW OF MURDER / giveaway
April 20 – Bound 4 Escape – book review of OLD LOVES DIE HARD / giveaway
April 20 – Novels Alive – book review of IT'S MURDER, MY SON / giveaway
April 21 – My Reading Journeys – book review of A WEDDING AND A KILLING / giveaway
April 21 – Rockin' Book Reviews – book review of THE MURDERS AT ASTAIRE CASTLE / giveaway
April 22 –Book Corner News and Reviews – book review of SHADOW OF MURDER / guest post / giveaway
April 25 – Novels Alive – book review of OLD LOVES DIE HARD / giveaway
April 26 –Literary Flits – book review of THE MURDERS AT ASTAIRE CASTLE / giveaway
April 26 – Books for Books – audiobook review of OLD LOVES DIE HARD
April 27 – Rockin' Book Reviews – audiobook review of THE LADY WHO CRIED MURDER / giveaway
April 28 – Novels Alive – book review of SHADES OF MURDER / giveaway
April 29 – Nighttime Reading Center – audiobook review of THE LADY WHO CRIED MURDER / giveaway
April 29 – Gina Rae Mitchell – audiobook review of OLD LOVES DIE HARD/ giveaway
May 2 – My Fictional Oasis – audiobook review of OLD LOVES DIE HARD / giveaway
May 3 – Dab of Darkness Audiobook Reviews – audiobook review of A WEDDING AND A KILLING / giveaway
May 3 – Books for Books – audiobook review of SHADES OF MURDER
May 4 – Kam's Place – book spotlight of THREE DAYS TO FOREVER
May 4 – Literary Flits – book review of TWELVE TO MURDER / giveaway
May 5 –Kam's Place – book spotlight of CANCELLED VOWS
May 5 – Novels Alive – book review of BLAST FROM THE PAST / giveaway
May 6 – My Fictional Oasis – audiobook review of SHADES OF MURDER / giveaway
May 6 – Kam's Place – book spotlight of CANDIDATE FOR MURDER and CRIMES PAST
May 9 – Splashes of Joy – audiobook review of OLD LOVES DIE HARD / giveaway
May 9 – Books for Books – audiobook review of TWELVE TO MURDER
May 10 – Celticlady's Reviews – book series spotlight / giveaway
May 10 – Novels Alive – book review of MURDERS AT ASTAIRE CASTLE / giveaway
May 11 – Locks, Hooks and Books – book review of THE MURDERS AT ASTAIRE CASTLE / giveaway
May 11 – My Fictional Oasis – audiobook review of THE LADY WHO CRIED MURDER / giveaway
May 12 – Rockin' Book Reviews – audiobook review of TWELVE TO MURDER / giveaway
May 16 – Novels Alive – book review of THE LADY WHO CRIED MURDER / giveaway
May 16 – Hall Ways Blog – audiobook review of SHADOW OF MURDER / giveaway
May 16 – Books for Books – audiobook review of A WEDDING AND A KILLING
May 17 – Locks, Hooks and Books – book review of A WEDDING AND A KILLING / giveaway
May 18 – Dab of Darkness Audiobook Reviews – audiobook review of OPEN SEASON FOR MURDER / giveaway
May 18 – My Fictional Oasis – audiobook review of A WEDDING AND KILLING / giveaway
May 19 – Deborah-Zenha Adams – book series spotlight / author interview / giveaway
May 19 – Library of Clean Reads – book review of OLD LOVES DIE HARD / giveaway
May 20 – Nighttime Reading Center – audiobook review of A WEDDING AND A KILLING / giveaway
May 20 – Bound 4 Escape – book review of BLAST FROM THE PAST / giveaway
May 23 – Rockin' Book Reviews – book review of A WEDDING AND A KILLING / giveaway
May 23 – Books for Books – audiobook review of OPEN SEASON FOR MURDER
May 24 – Mostly Mystery Reviews – book review of IT'S MURDER, MY SON / giveaway
May 24 – Novels Alive – book review of TWELVE TO MURDER / giveaway
May 25 – Locks, Hooks and Books – book review of SHADOW OF MURDER / giveaway
May 25 – My Fictional Oasis – audiobook review of THREE DAYS TO FOREVER / giveaway
May 26 – Dab of Darkness Audiobook Reviews – audiobook review of CANCELLED VOWS / giveaway
May 27 –Bound 4 Escape – book review of THE LADY WHO CRIED MURDER / giveaway
May 27 – Books for Books – audiobook review of CANCELLED VOWS
May 31 –Jazzy Book Reviews – book series spotlight / guest post / giveaway
June 1 – fundinmental – book review of SHADOW OF MURDER / giveaway
June 1 – Books for Books – audiobook review of CANDIDATE FOR MURDER
June 2 – Mostly Mystery Reviews – book review of SHADOW OF MURDER / guest posts / giveaway
June 2 – Novels Alive – book review of A WEDDING AND A KILLING / giveaway
June 3 – Rockin' Book Reviews – audiobook review of OPEN SEASON FOR MURDER / giveaway
June 3 – My Fictional Oasis – audiobook review of CANCELLED VOWS / giveaway
June 6 –Bound 4 Escape – book review of  TWELVE TO MURDER / giveaway
June 6 – Books for Books – audiobook review of CRIMES PAST
June 7 – Splashes of Joy – audiobook review of SHADES OF MURDER / giveaway
June 7 – Novels Alive – book review of THREE DAYS TO FOREVER / giveaway
June 8 – The Page Ladies – audiobook review of SHADOW OF MURDER / giveaway
June 9 – Dab of Darkness Audiobook Reviews – audiobook review of SHADOW OF MURDER / giveaway
June 9 – Bound 4 Escape – book review of  A WEDDING AND A KILLING / giveaway
June 10 – Nighttime Reading Center – audiobook review of SHADOW OF MURDER / giveaway
June 10 – Books for Books – audiobook review of SHADOW OF MURDER
June 13 – My Fictional Oasis – audiobook review of SHADOW OF MURDER / giveaway
June 13 – ​Rockin' Book Reviews – book review of CANDIDATE FOR MURDER / giveaway
June 14 – Bound 4 Escape – book review of  OPEN SEASON FOR MURDER / giveaway
June 14 – Novels Alive – book review of OPEN SEASON FOR MURDER / giveaway
June 15 – Bound 4 Escape – book review of SHADOW OF MURDER / giveaway
June 16 –Literary Flits – book review of THREE DAYS TO FOREVER / giveaway
June 17 – Novels Alive – book review of CANCELLED VOWS / giveaway
June 20 – Splashes of Joy – audiobook review of SHADOW OF MURDER / giveaway
June 21 – Novels Alive – book review of CANDIDATE FOR MURDER / giveaway
June 22 – Gina Rae Mitchell – audiobook review of SHADOW OF MURDER / guest post / giveaway
June 23 – Novels Alive – book review of CRIMES PAST / giveaway
June 24 – Adventurous Jessy – book review of SHADOW OF MURDER / giveaway
June 24 – Rockin' Book Reviews – book review of CRIMES PAST / giveaway
June 24 – Novels Alive – book review of SHADOW OF MURDER / giveaway