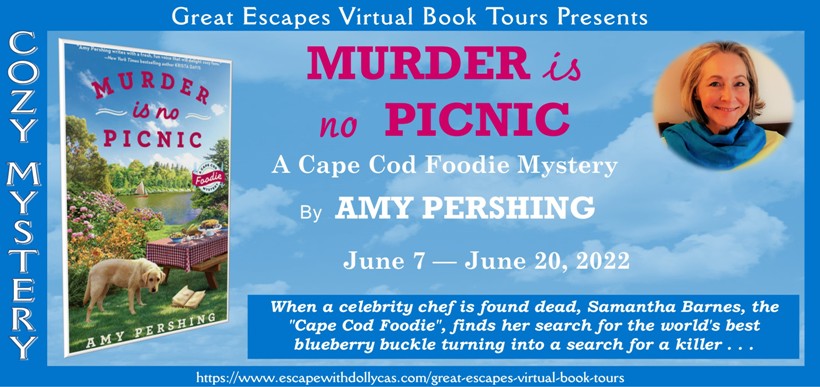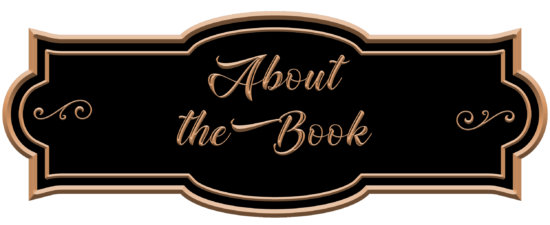 A Cape Cod Foodie Mystery: Book 3
Publication Date: June 7, 2022
The Fourth of July is coming, and for professional food lover Samantha Barnes, it's all about the picnic. Okay, and the fireworks. And the parade. But mostly the picnic. What could be better than a DIY clambake followed by the best blueberry buckle in the world? Sam has finally found the perfect recipe in the kitchen of Clara Foster, famed cookbook author and retired restaurateur, and she's thrilled when Clara agrees to a buckle baking lesson.
But when Clara dies in a house fire blamed on carelessness in the kitchen, Sam doesn't believe it. Unfortunately, her doubts set in motion an investigation pointing to the new owner of Clara's legendary restaurant—and a cousin of Sam's harbormaster boyfriend. So, in between researching the Cape's best lobster rolls and planning her clambake, Sam needs to find Clara's killer before the fireworks really start….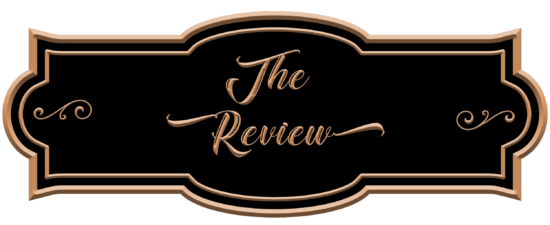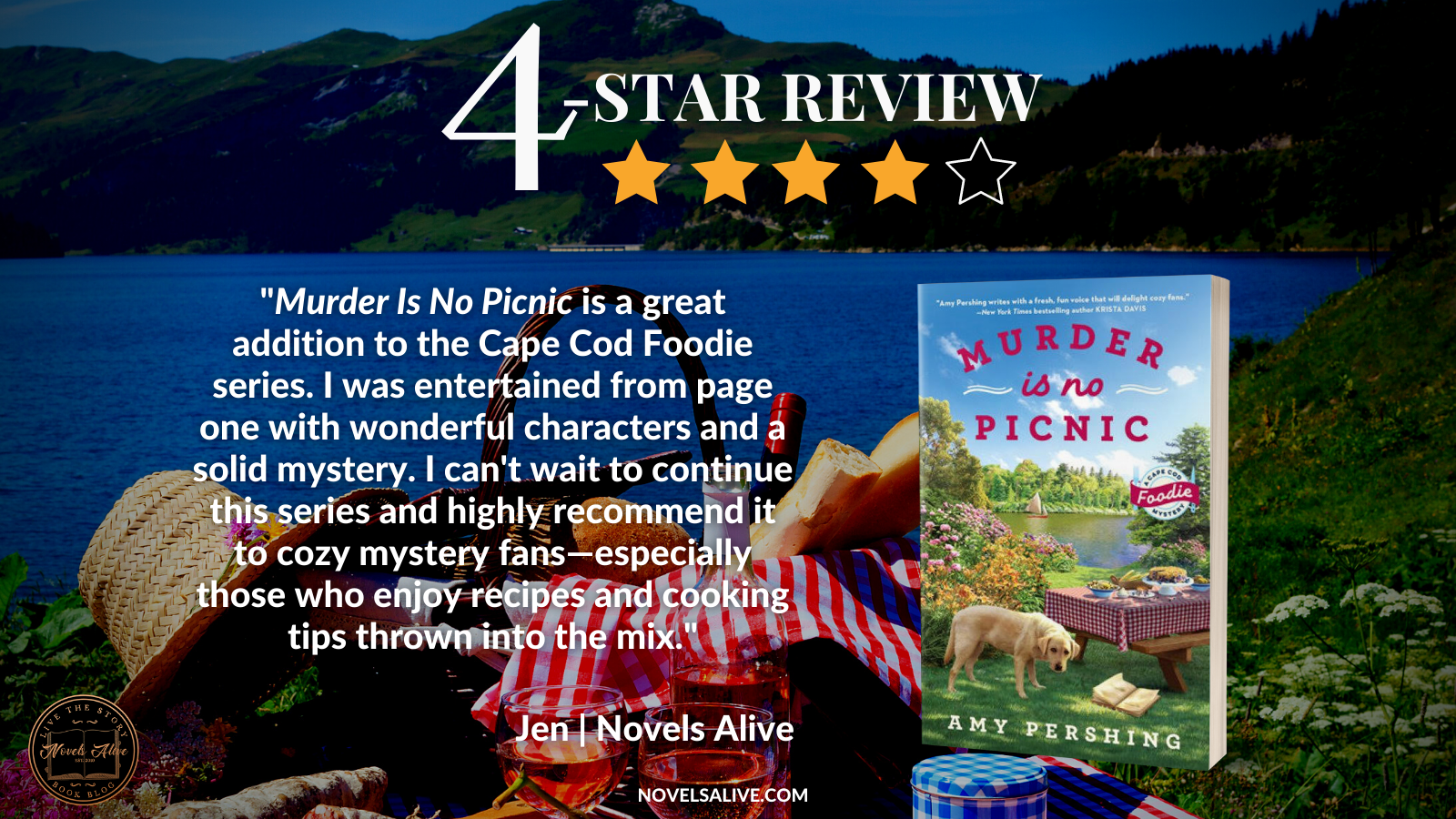 I've enjoyed the Cape Cod Foodie series by Amy Pershing, so when I saw that Murder Is No Picnic is releasing and on a blog tour, I knew I needed to review it. I was not disappointed.
Sam has once again stumbled into a murder mystery. This time it is local celebrity chef Clara, whom she had the pleasure of just visiting at her house the previous day. Sam and her friends all band together to solve the mystery—and it's not entirely smooth sailing.
I like Sam. She's completely relatable and real. She has trouble accepting compliments, she doesn't look like the girl next door, and she's insecure in her relationship with her boyfriend. Most of what she does revolves around food, and it's her love language. It's easy to picture myself in her circle of friends.
I found the mystery intriguing. A retired celebrity chef dies in a fire at her house. At first glance, it appears to be an accident, but Sam just doesn't believe it. She helps Vivvie, the local police detective with whom she is starting to build a friendship, with the investigation. There are plenty of suspects and motives floating around, and it's up to Sam to sift through them all to find the culprit. It was a fun ride to go on, and the conclusion was a bit unexpected and satisfying.
Murder Is No Picnic is a great addition to the Cape Cod Foodie series. I was entertained from page one with wonderful characters and a solid mystery. I can't wait to continue this series and highly recommend it to cozy mystery fans—especially those who enjoy recipes and cooking tips thrown into the mix.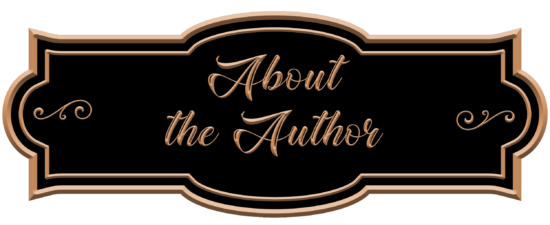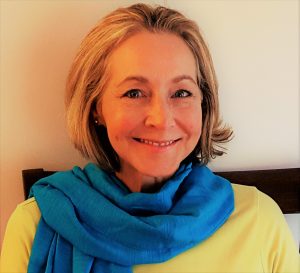 Amy Pershing, who spent every summer of her childhood on Cape Cod, was an editor, a restaurant reviewer and a journalist before leading employee communications at a global bank. A few years ago she waved goodbye to Wall Street to write full time. Murder Is No Picnic is the third of the Cape Cod Foodie mysteries featuring Samantha Barnes, a disgraced but resilient ex-chef who retreats home to Cape Cod where she finds herself juggling a new job as the local paper's "Cape Cod Foodie," a complicated love life, a posse of just-slightly-odd friends, a falling-down house, a ginormous dog and a propensity for falling over dead bodies. Elizabeth Gilbert called the first book in the series, A Side of Murder, "the freshest, funniest mystery I have ever read," and Kirkus Reviews gave the second book, An Eggnog to Die For, a starred review, saying, "A delightful sleuth, a complex mystery, and lovingly described cuisine: a winner for both foodies and mystery mavens."

June 7 – Maureen's Musings – SPOTLIGHT
June 8 – Hearts & Scribbles – SPOTLIGHT
June 8 – Christy's Cozy Corners – CHARACTER GUEST POST
June 9 – Celticlady's Reviews – SPOTLIGHT
June 9 – Novels Alive – REVIEW – SPOTLIGHT
June 10 – Reading, Writing & Stitch-Metic – SPOTLIGHT
June 10 – Books a Plenty Book Reviews – REVIEW, CHARACTER INTERVIEW
June 11 – #BRVL Book Review Virginia Lee Blog – SPOTLIGHT
June 11 – FUONLYKNEW – SPOTLIGHT
June 12 – Lisa Ks Book Review – AUTHOR INTERVIEW
June 13 – Diane Reviews Books – GUEST POST
June 13 – Socrates Book Reviews – SPOTLIGHT
June 14 – The Mystery Section – GUEST POST
June 14 – My Journey Back – RECIPE POST
June 15 – Just Another Teen Reading Books – CHARACTER GUEST POST
June 15 – Escape With Dollycas Into A Good Book – REVIEW
June 16 – The Avid Reader – REVIEW
June 16 – I Read What You Write – SPOTLIGHT
June 17 – Ascroft, eh? – AUTHOR INTERVIEW
June 17 – Books to the Ceiling – CHARACTER INTERVIEW
June 18 – Sapphyria's Book Reviews – SPOTLIGHT
June 19 – Cozy Up With Kathy – REVIEW
June 20 – My Reading Journeys – REVIEW