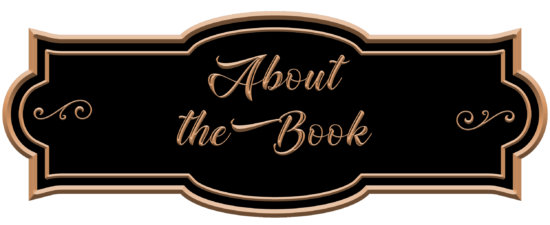 SNO Chronicles: Book 1
Publication Date: November 20, 2021
SLVIA… decades ago, an AI program escaped the NSA Lawrence Livermore Laboratory, and has never been re-captured… true story.
Derek Taylor, fugitive hacker and contractor to the National Security Agency is living under the name of a murdered best friend, hiding from powers who still want him dead. Taylor's ties to a terrorist hacker group called SNO leave him open to investigation by Lt. Jennifer Scott, the daughter of a Joint Chief—a woman determined to go to any lengths to prove her worth.
But when a Chinese artificial intelligence (AI) internet virus threatens national security, SLVIA warns Taylor the fifth seal of end time prophecy has broken. This unexpected assault soon forces an autocratic US President to deploy a defective AI weapon. Now, Taylor and Lt. Scott must join forces across three continents to stop the evil AI virus from crippling America or destroying SLVIA before an apocalypse swarms over Jerusalem.
Combining conspiracies, cyber espionage, and advanced weapons, Swarm reveals what happens when AI singularity and prophecy collide to shake the world at its very foundations.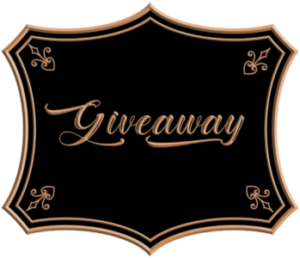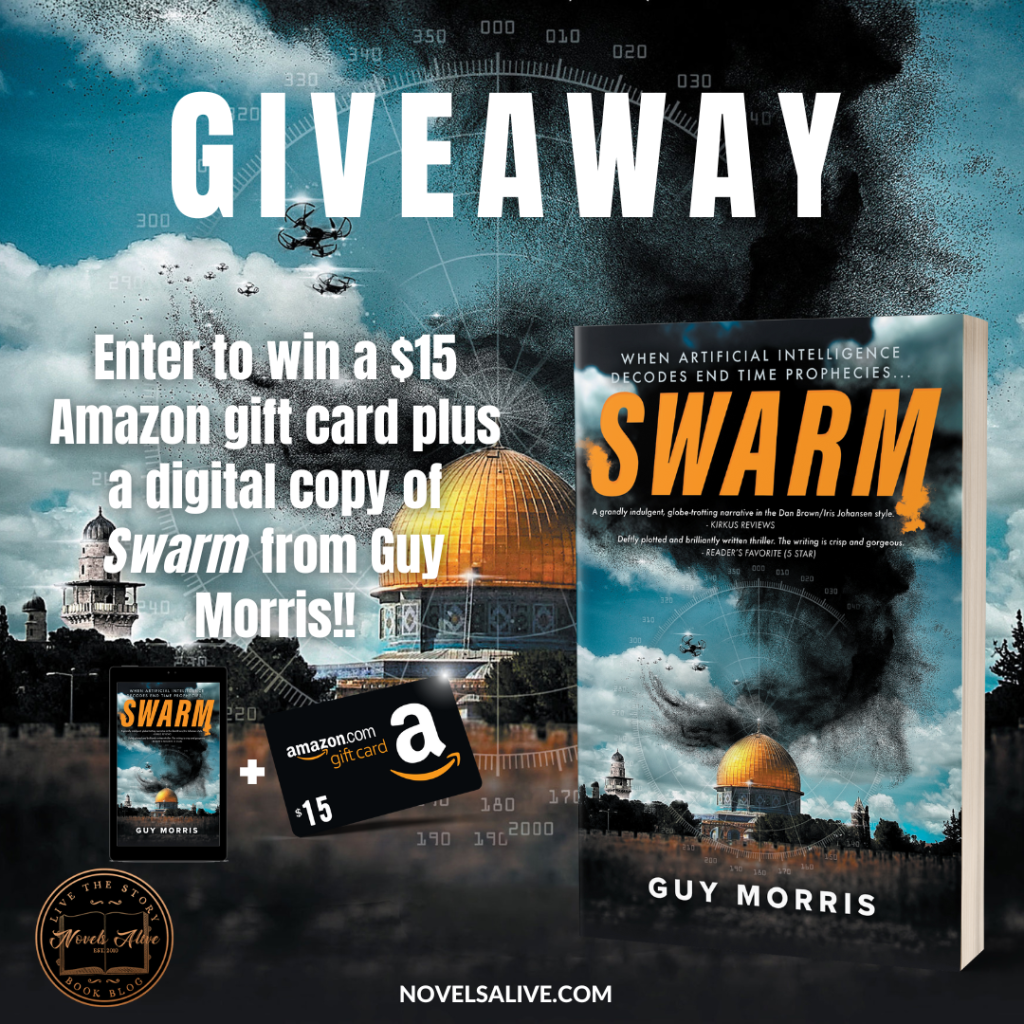 This is a giveaway hosted by Partners in Crime Virtual Book Tours for Guy Morris. See the widget for entry terms and conditions. Void where prohibited.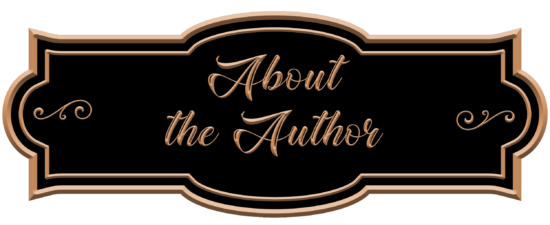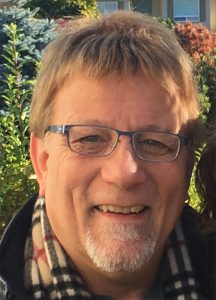 Guy Morris is a published song writer for Disney Records, inventor, retired business leader, adventurer and author influenced by men of the Renaissance fluent in politics, religion and science. Traveling the world with Fortune 100 companies, adventures in Latin America and the Pacific, from the Board Room to the wreck dive, Guy's books are written to thrill, educate and inspire thoughtful dialogue on real issues and controversies.
A 2021 debut author, Guy writes pulse-pounding action thrillers inspired by true stories and actual technologies, politics and history. Finalist 2021 IAN for Book of the Year for SWARM. BookTrib listed The Curse of Cortes as one of the Best 25 Books of 2021. ScreenCraft awarded The Curse of Cortes semi-finalist for Cinematic Book. Recommended by Kirkus Reviews with comparisons to Dan Brown and Iris Johansen. Articles published in Mystery & Suspense

The Book Divas Reads
Celticladys Reviews
The Bookwyrm
sunny island breezes
Novels Alive
Book Reviews by Linda Moore
Nesies Place
The Reading Frenzy
nanasbookreviews
I Read What You Write
Brooke Blogs
From the TBR Pile