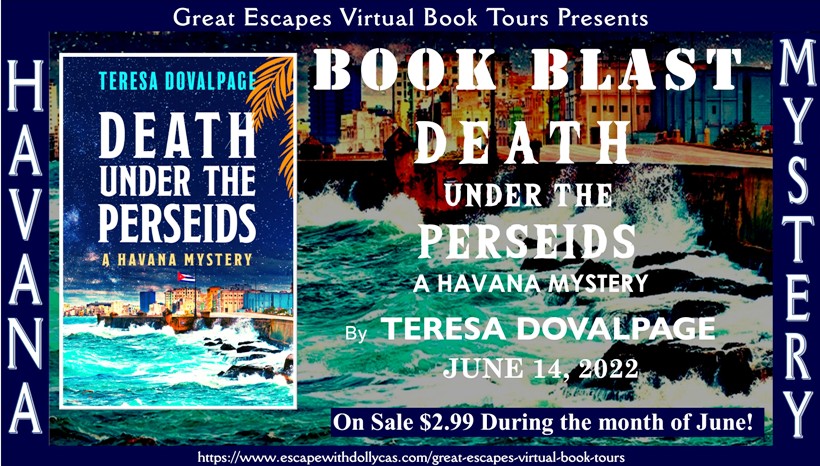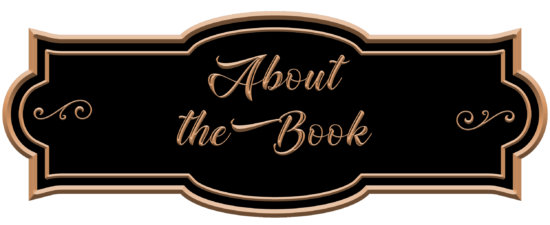 A Havana Mystery: Book 4
Publication Date: December 7, 2021
There's no such thing as a free cruise in Cuban American author Teresa Dovalpage's addictively clever new Havana mystery.
Cuban-born Mercedes Spivey and her American husband, Nolan, win a five-day cruise to Cuba. Although the circumstances surrounding the prize seem a little suspicious to Mercedes, Nolan's current unemployment and their need to spice up their marriage make the decision a no-brainer. Once aboard, Mercedes is surprised to see two people she met through her ex-boyfriend Lorenzo: former University of Havana professor Selfa Segarra and down-on-his-luck Spanish writer Javier Jurado. Even stranger: they also received a free cruise.
When Selfa disappears on their first day at sea, Mercedes and Javier begin to wonder if their presence on the cruise is more than coincidence. Mercedes confides her worries to her husband, but he convinces her that it's all in her head.
However, when Javier dies under mysterious circumstances after disembarking in Havana, and Nolan is nowhere to be found, Mercedes scrambles through the city looking for him, fearing her suspicions were correct all along.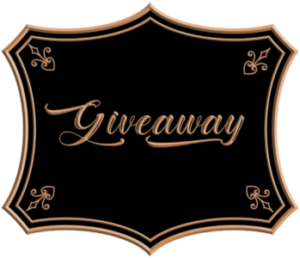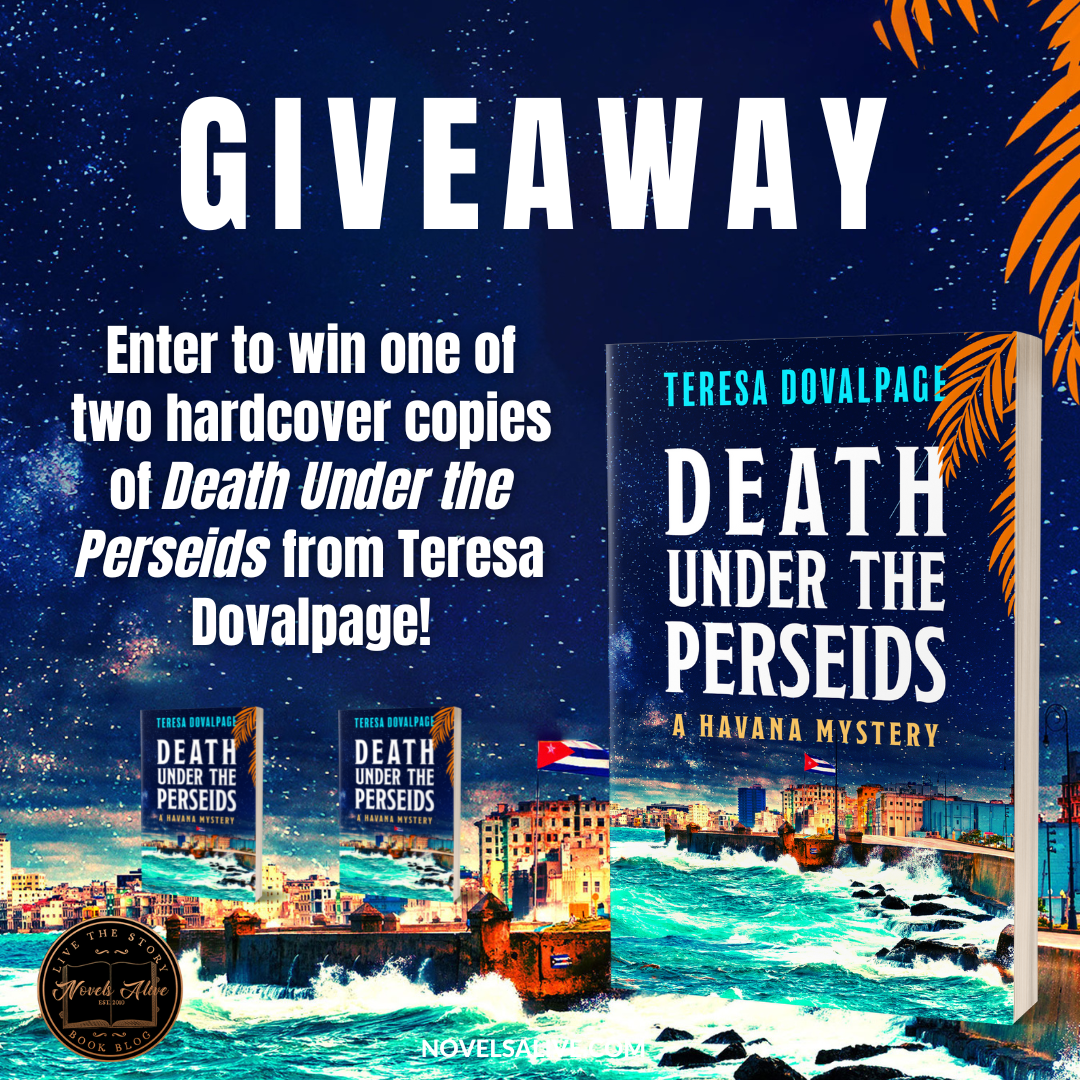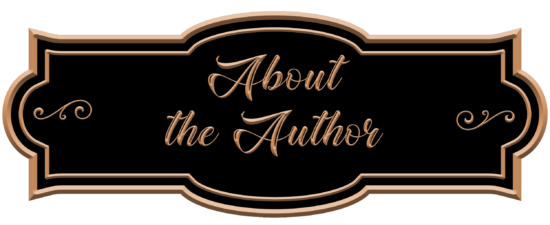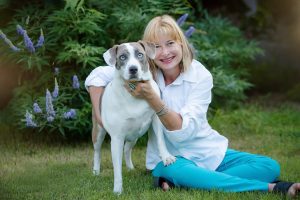 Born in Havana, Cuba, Teresa Dovalpage has a PhD in Hispanic Literature from the University of New Mexico and is currently a Spanish professor at New Mexico Junior College. She is also the author of twelve novels, three collections of short stories, and three theater plays. Her Havana Mystery series, published by Soho Crime, debuted with the culinary mystery Death Comes in through the Kitchen (2018). The second novel, Queen of Bones (2019) was chosen by NBC News as one of the top 10 books by and about Latinos in 2019. The third and fourth — Death of a Telenovela Star (2020) and Death under the Perseids (2021) — are set on Caribbean cruises. You can find more about her on her English blog or Spanish blog.

Reading, Writing & Stitch-Metic
#BRVL Book Review Virginia Lee Blog