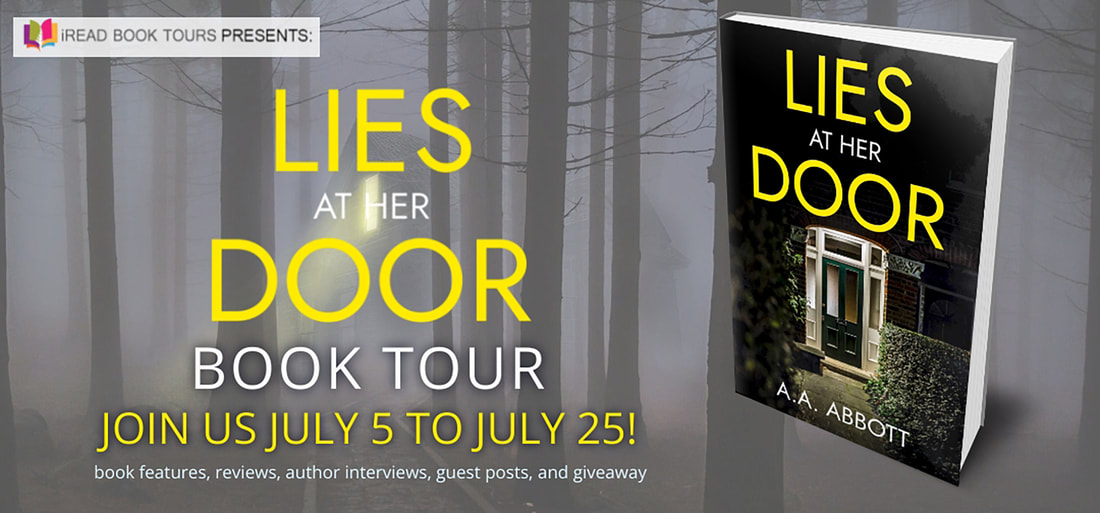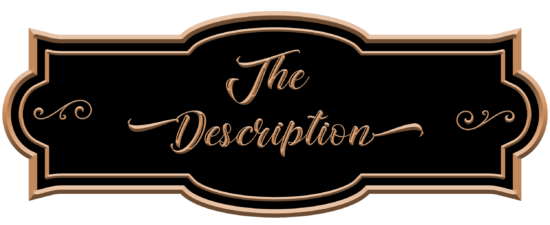 Publication Date: July 5, 2022
She forgot about her childhood friend… until his body is found under her garden. Can she prove she didn't commit the decades-old murder?
Lucy Freeman struggles to find satisfaction in life. Trapped in the shadow of her rock star brother, the thirty-two-year-old craves more than her days at home caring for her terminally ill mother. But her routine takes a turn for the horrifying when a giant sinkhole collapses the earth outside their house and reveals a skeleton.
Shocked to discover the bones belong to a former member of her sibling's band, Lucy's worst nightmare comes alive when police suspect her of the killing. And as she turns to her dying parent's diaries in a desperate search for vindication, she's entangled in a dark and complicated truth.
Will unearthing long-buried wrongs prove lethal?
Lies at Her Door is a heavy-hitting psychological thriller novel. If you like strong character growth, overcoming dysfunctional relationships, and revealing unexpected secrets, then you'll love AA Abbott's chilling whodunnit.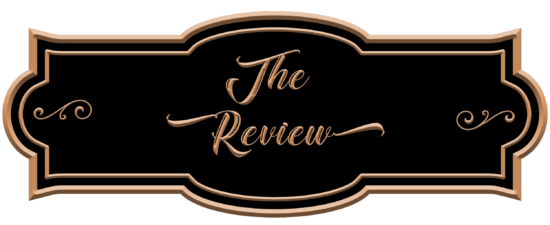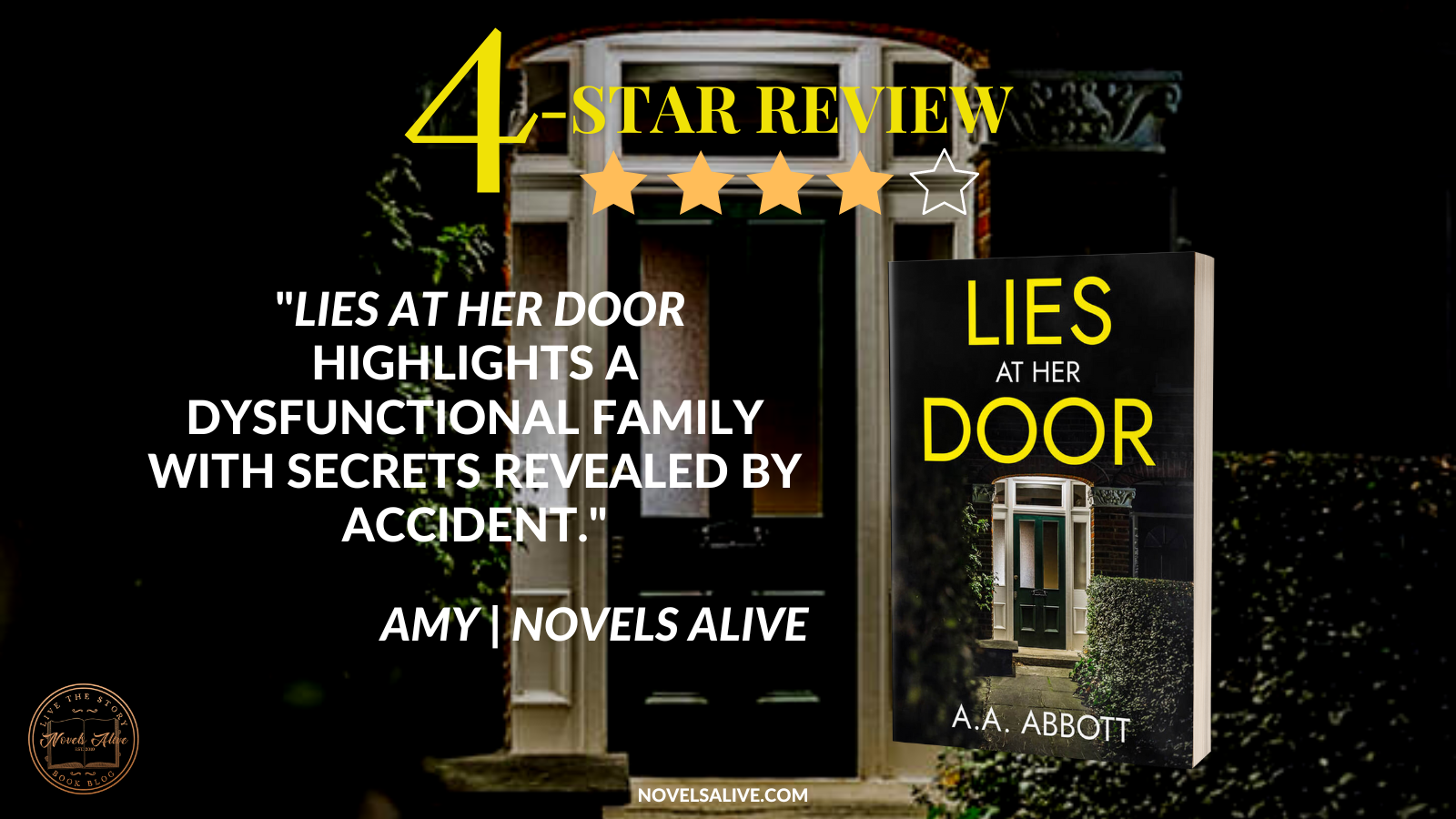 A toppled tree leads to the discovery of skeletal remains, throwing a community into a state of confusion. Author A.A. Abbott uses this as the premise behind Lies at Her Door.
Lucy Freeman is a complicated main character. At 32, she lives with her parents and spends her days caring for her terminally ill mother. She devotes her free time to online gaming, where she can shed her somewhat dreary life. Her self-confidence is almost nonexistent, thanks to criticism regarding her eating habits. Meanwhile, her brother, Daniel, is a successful member of a rock band.
When the identity of the skeleton is revealed, DC Neil Slater starts eyeing Lucy as a suspect. Trying to find answers, she looks at her mother's journals. What she discovers unveils a web of secrets.
The overall concept of the story works well, but the characters aren't very relatable. As conflict breaks out, I struggled with the flow of action. Why was there an emphasis on Lucy's interactions with Sasha, the dog? What initially caused the dysfunction in the Freeman family? Ultimately, the author reveals the story behind the skeleton and delivers an unexpected culprit.
Lies at Her Door highlights a dysfunctional family with secrets revealed by accident.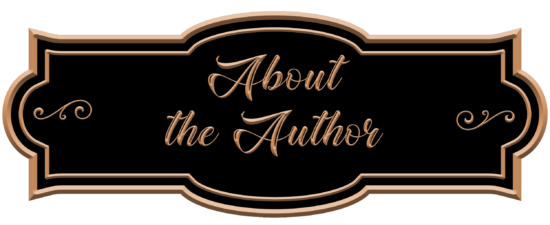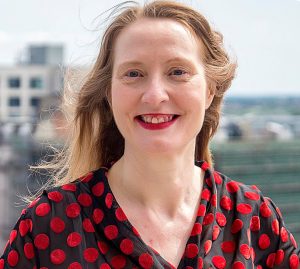 British crime thriller writer A.A. Abbott (also known as Helen Blenkinsop) enjoys escaping with an exciting and emotional read, and that's what she aims to write too. Based in the city of Bristol in England's beautiful West Country, she's shared her love for the city by writing about it in her latest psychological thriller.
Lies at Her Door is Helen's ninth book. She's had help from readers on subjects as varied as police procedure, philosophy and music. She's grateful to them and to editor Katharine D'Souza for making huge improvements to the story.
Like 10% of us, many of Helen's family are dyslexic. While she is not, she wants her books to be enjoyed by readers with dyslexia and visual impairment too. She publishes her thrillers in a Large Print dyslexia-friendly edition as well as standard paperback and ebook versions. (You can also adjust the font on your electronic device to suit your needs.)
A member of the Alliance of Independent Authors, Helen likes speaking to book groups, business networks and social circles. She also has fun reading thrillers and short stories at live fiction events and on Zoom. If you're a book blogger, litfest organiser, reviewer or simply adore books, she'd love to hear from you.

July 5 – Mystery Review Crew – book spotlight / guest post / giveaway
July 6 –RebeccaReviewedIt – book review
July 6 – FUONLYKNEW – book spotlight / author interview / giveaway
July 7 –She Just Loves Books – book review / giveaway
July 8 – Splashes of Joy – book spotlight / giveaway
July 11 – Literary Flits – book spotlight / guest post / giveaway
July 11 –Kam's Place – book review
July 12 – From the TBR Pile – book review / giveaway
July 13 – Reading is My Passion – book review / giveaway
July 13 – Deborah-Zenha Adams – book spotlight / author interview / giveaway
July 14 – Review Thick And Thin – book review / giveaway
July 15 – Celticlady's Reviews – book spotlight / giveaway
July 18 – fundinmental – book spotlight / giveaway
July 18 – Mostly Mystery Reviews – book review / author interview
July 19 – Book Corner News and Reviews – book review / giveaway
July 20 – Locks, Hooks and Books – book review / giveaway
July 21 – Novels Alive – book spotlight / giveaway
July 21 – Novels Alive – book review
July 22 – @booking.with.janelle – book review / giveaway
July 22 – Lynchburg Reads – book review / giveaway
July 25 – The Page Ladies – book review