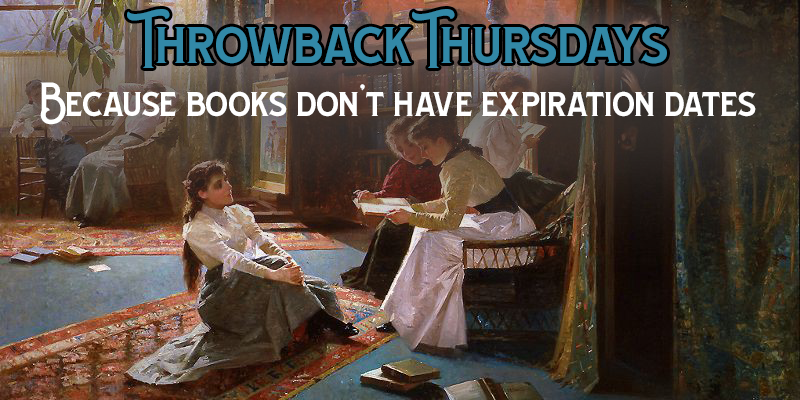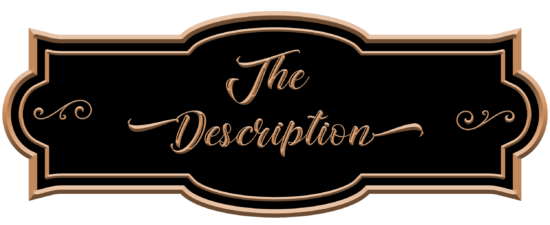 The Poppy War: Book 1
Publication Date: May 1, 2018
"I have no doubt this will end up being the best fantasy debut of the year […] I have absolutely no doubt that [Kuang's] name will be up there with the likes of Robin Hobb and N.K. Jemisin." — Booknest
A Library Journal, Paste Magazine, Vulture, BookBub, and ENTROPY Best Books pick!
Washington Post "5 Best Science Fiction and Fantasy Novel" pick!
A Bustle "30 Best Fiction Books" pick!
A brilliantly imaginative talent makes her exciting debut with this epic historical military fantasy, inspired by the bloody history of China's twentieth century and filled with treachery and magic, in the tradition of Ken Liu's Grace of Kings and N.K. Jemisin's Inheritance Trilogy.
When Rin aced the Keju—the Empire-wide test to find the most talented youth to learn at the Academies—it was a shock to everyone: to the test officials, who couldn't believe a war orphan from Rooster Province could pass without cheating; to Rin's guardians, who believed they'd finally be able to marry her off and further their criminal enterprise; and to Rin herself, who realized she was finally free of the servitude and despair that had made up her daily existence. That she got into Sinegard—the most elite military school in Nikan—was even more surprising.
But surprises aren't always good.
Because being a dark-skinned peasant girl from the south is not an easy thing at Sinegard. Targeted from the outset by rival classmates for her color, poverty, and gender, Rin discovers she possesses a lethal, unearthly power—an aptitude for the nearly-mythical art of shamanism. Exploring the depths of her gift with the help of a seemingly insane teacher and psychoactive substances, Rin learns that gods long thought dead are very much alive—and that mastering control over those powers could mean more than just surviving school.
For while the Nikara Empire is at peace, the Federation of Mugen still lurks across a narrow sea. The militarily advanced Federation occupied Nikan for decades after the First Poppy War, and only barely lost the continent in the Second. And while most of the people are complacent to go about their lives, a few are aware that a Third Poppy War is just a spark away . . .
Rin's shamanic powers may be the only way to save her people. But as she finds out more about the god that has chosen her, the vengeful Phoenix, she fears that winning the war may cost her humanity . . . and that it may already be too late.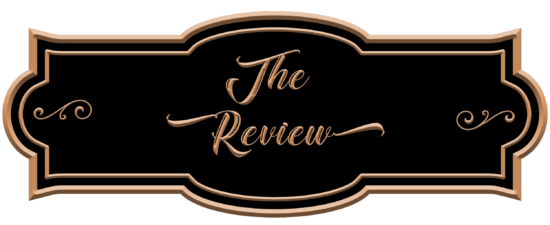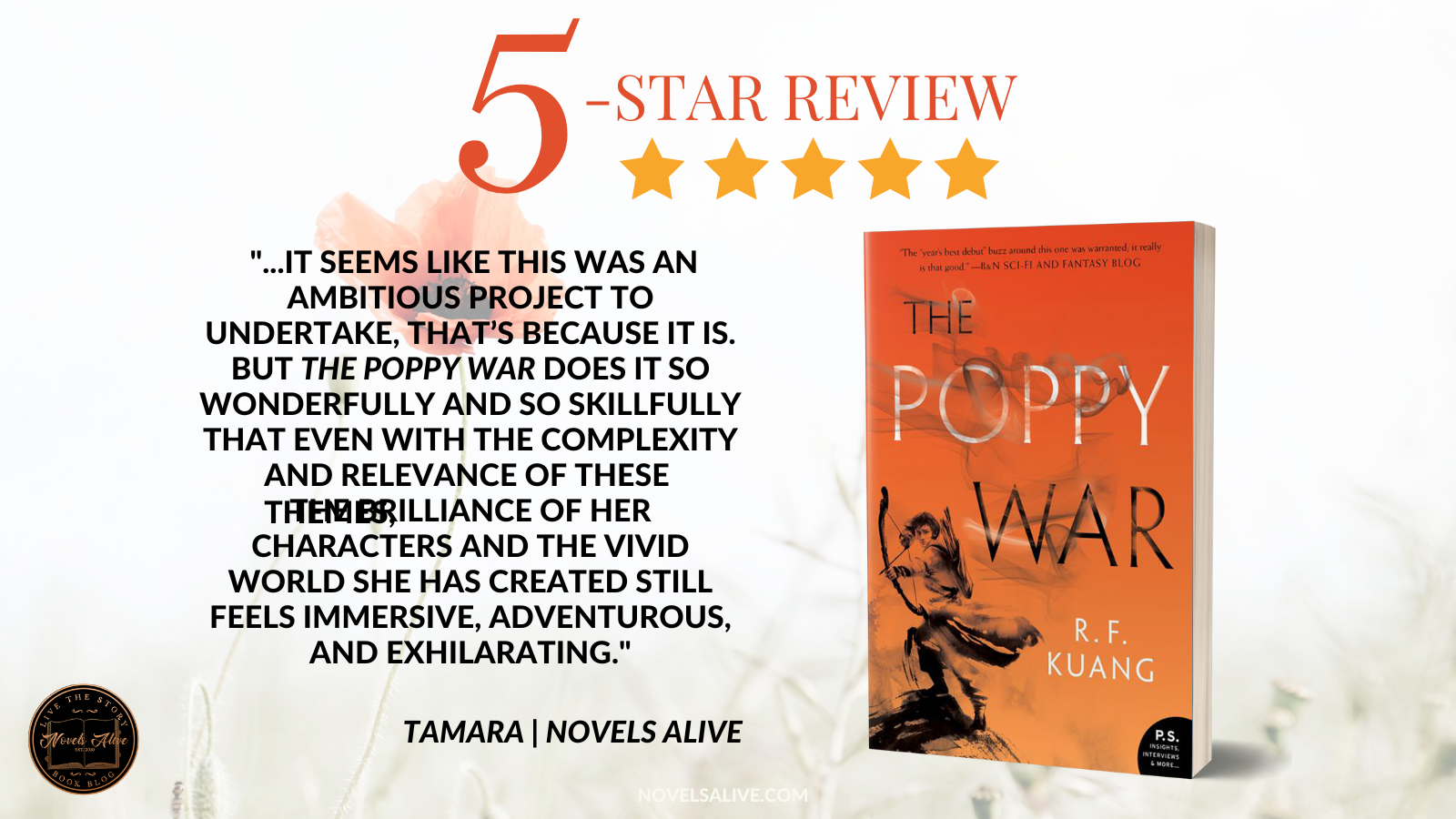 The Poppy War by R.F. Kuang is a remarkable historical military fantasy that was written as a fictitious rendering of China's twentieth-century history, and in particular, the Sino-Japanese War. Now, any good fantasy can pay tribute to the cultures and histories that it's been inspired. But very rarely do you find one that does justice to it with such magnificent triumph and sophistication as Rebecca Kuang has.
The novel checks the list for everything that you could look for in a fantasy novel—complex themes, intricate worldbuilding, vibrant characters, and a compelling narrative. But The Poppy War also delights us with additional elements of fantasy boarding schools, coming-of-age, and shamanism that make it truly unforgettable.
At the heart of the story is Rin, the persistent, chaotic, and impulsive protagonist who often seems unreasonable, even to the reader. She approaches everything with determined vigor and thus brings immense color to the world around her.
I loved following Rin's relatively youthful troubles through the first act. Her encounters with being ostracized by her peers, removed from the home, and drawing comfort from the few good relationships that she builds are delightful and reminiscent of the archetypal underdog heroes we loved from our favorite books. And even though she is being trained for war and combat, her primary concerns are about rivalries and getting through her education.
This is why it's jarring when, moving into the second act, the story abruptly shifts in tone. And it's a testament to Kuang's mastery of pacing and tension that even as Rin is ambushed with the reality of warfare and the overwhelming power of the gods, it feels like a natural progression in the plot. Suddenly, readers are reminded of all the signs of an impending war that we—and Rin—have so blissfully taken for granted, preoccupied as we were with her own personal concerns.
Kuang has discussed how the novel is based on real-life events from Chinese history and, significantly, the Nanjing Massacre—the horrific 1930s incident that occurred in the war between China and Japan. And while it's difficult to approach an event as significant as this, Kuang treats the subject with great nuance and reflection.
By juxtaposing the innocence of Rin and her peers against a backdrop of war, The Poppy War carefully brings to life what horrors are so commonly lost in translation from historical recollections. And so, in exploring real-life history, the novel deftly explores broader themes of class, race, nationalism, and power in a time of turmoil.
And if it seems like this was an ambitious project to undertake, that's because it is. But The Poppy War does it so wonderfully and so skillfully that even with the complexity and relevance of these themes, the brilliance of her characters and the vivid world she has created still feels immersive, adventurous, and exhilarating.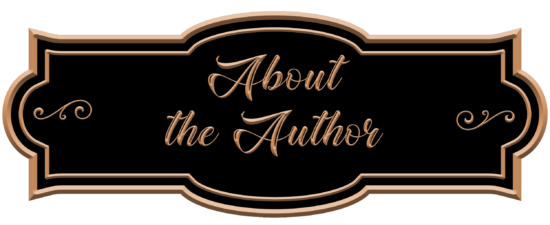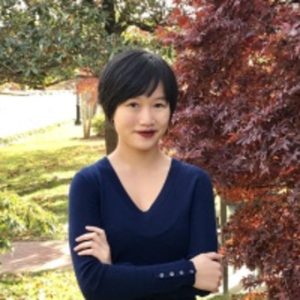 Rebecca F. Kuang is a Marshall Scholar, Chinese-English translator, and the Astounding Award-winning and the Hugo, Nebula, Locus, and World Fantasy Award nominated author of The Poppy War trilogy and the forthcoming Babel. Her work has won the Crawford Award and the Compton Crook Award for Best First Novel. She has an MPhil in Chinese Studies from Cambridge and an MSc in Contemporary Chinese Studies from Oxford; she is now pursuing a PhD in East Asian Languages and Literatures at Yale.