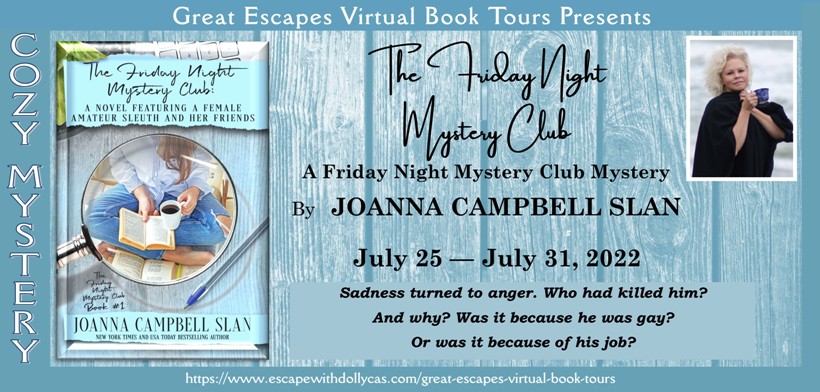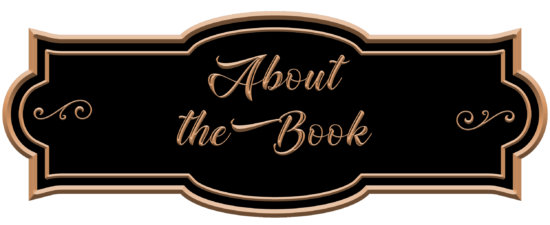 Friday Night Mystery Club Series: Book 1
Publication Date: September 18, 2021
Decatur, Illinois/1986 – A nasty divorce leaves Cragan Collins with a mountain of bills and her grandmother to support. She takes a job as an ad salesperson for The Gazette. The market is tough, but Cragan finds a mentor in business reporter, Robert Smithson. One icy January day, Robert is found dead in a city park. His murder is dismissed as gay-on-gay crime. Cragan asks The Friday Night Mystery Club to find justice for Robert. Will Cragan's quest for the truth land her on the obituary page?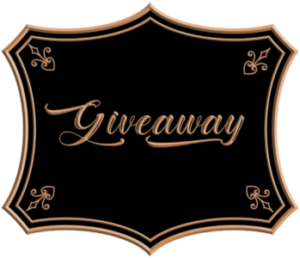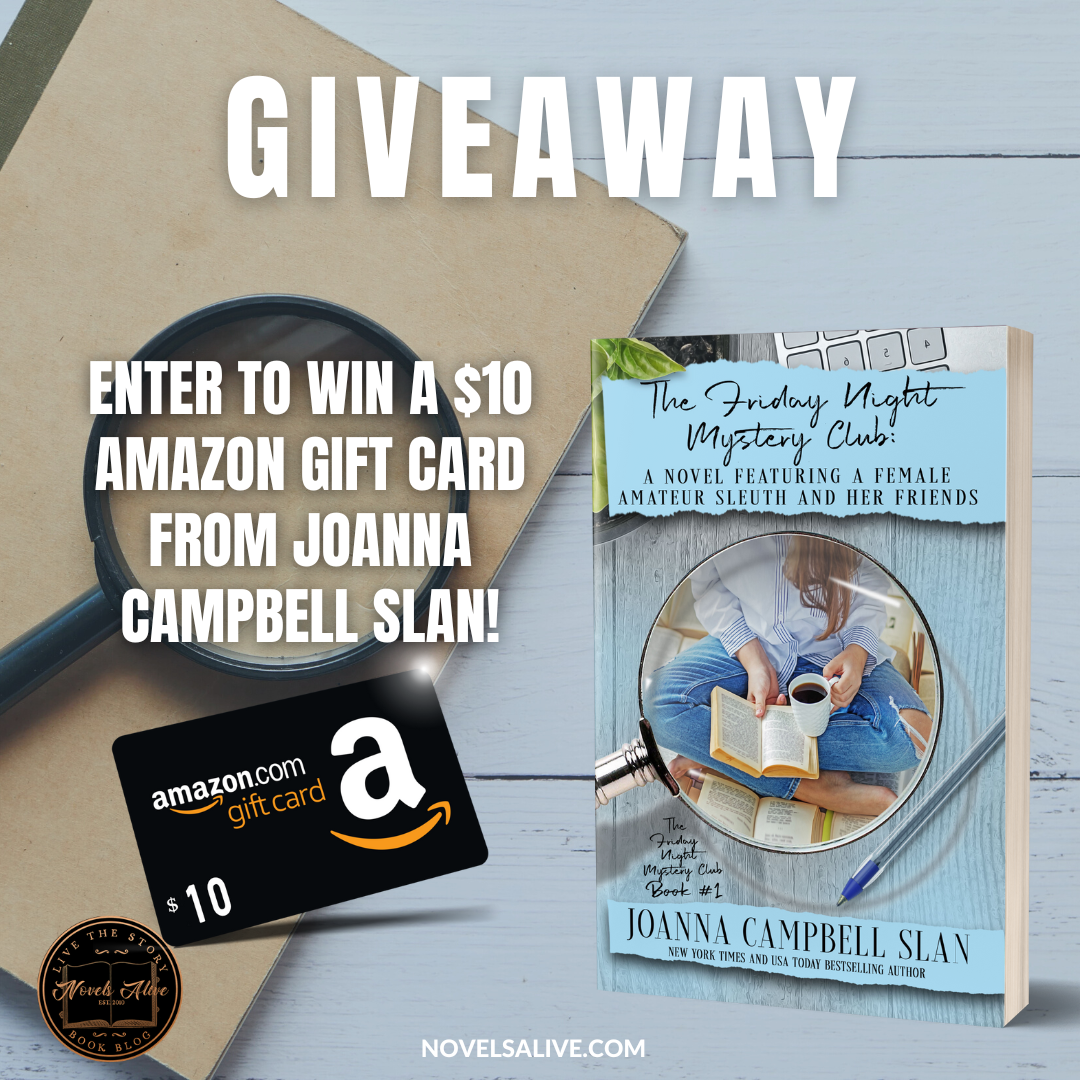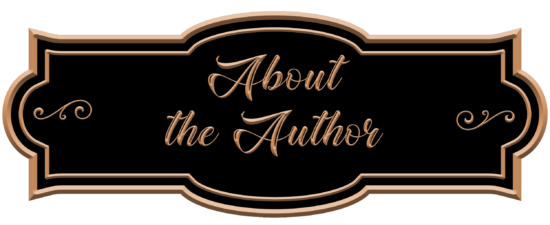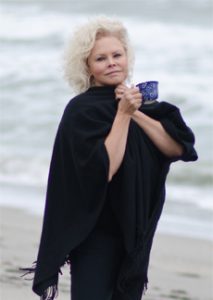 Joanna Campbell Slan is an Award-Winning, National Bestselling, and USA Today Bestselling author. Her personal essays appear in five of the New York Times Bestselling Chicken Soup for the Soul books, and one was adapted as a television segment for the PAX TV network. Joanna has penned seven scrapbooking technique books, and she has written for Creating Keepsakes, Memory Makers, and PaperKuts magazines. Joanna has traveled around the world to teach scrapbook journaling.
Joanna has also written more than 30 works of fiction. RT Reviews has called her "one of mystery's rising stars." Her first mystery in the Kiki Lowenstein Mystery Series—Paper, Scissors, Death—was shortlisted for the Agatha Award. Joanna's series featuring Charlotte Brontë's classic heroine Jane Eyre began with Death of a Schoolgirl, which won the 2013 Daphne du Maurier Award for Excellence for historical romantic suspense. As the editor and publisher of the Happy Homicides anthologies, Joanna has been on Amazon's list of Top 100 Mystery Authors.
Joanna's college textbook—Using Stories and Humor—has been endorsed by Benjamin Netanyahu's speechwriter as his favorite resource and has been endorsed by Toastmasters.
The Public Relations Society of America honored Joanna with a Silver Anvil (their highest award) for her work on the first FarmAid. Joanna has been accredited by PRSA as a professional public relations practitioner. She is a certified teacher of Zentangle® and certified in Personal Profiles. Slan founded the Best of British Scrapbooking and Cardmaking contest.
In her past life, Slan was a television talk show host, an adjunct professor of public relations at Illinois State University, a sought-after motivational speaker, and a corporate speechwriter. Sharing Ideas Magazine named Joanna "one of the top 25 motivational speakers in the world." She has spoken in Australia, Canada, Mexico, Europe, and all over the United States, to audiences of all sizes.
Joanna is married to David Slan, CEO of Steinway Piano Gallery-DC and Steinway Piano Gallery-St. Louis, and a professional poker player.  The Slans have one son, Michael, and a daughter-in-law, Chelsea Edwards. They live with their Havanese puppy Jax on Jupiter Island, Florida.

July 25 – FUONLYKNEW – SPOTLIGHT
July 25 – Socrates Book Reviews – SPOTLIGHT
July 26 – Lisa Ks Book Reviews – REVIEW, CHARACTER GUEST POST
July 26 – Christy's Cozy Corners – GUEST POST
July 26 – Readeropolis – SPOTLIGHT
July 27 – Island Confidential – SPOTLIGHT
July 27 – Celticlady's Reviews – SPOTLIGHT
July 27 – Cassidy's Bookshelves – GUEST POST
July 28 – Literary Gold – SPOTLIGHT
July 28 – StoreyBook Reviews – GUEST POST
July 28 – Sapphyria's Book Reviews – SPOTLIGHT
July 29 – Jane Reads – CHARACTER GUEST POST
July 29 – Books to the Ceiling – CHARACTER GUEST POST
July 29 – Novels Alive – REVIEW
July 29 – Novels Alive – SPOTLIGHT
July 30 – Maureen's Musings – SPOTLIGHT
July 30 – Books a Plenty Book Reviews – REVIEW, CHARACTER GUEST POST
July 31 – Lady Hawkeye – SPOTLIGHT  
July 31 – #BRVL Book Review Virginia Lee Blog – SPOTLIGHT
July 31 – BookishKelly2020 – SPOTLIGHT