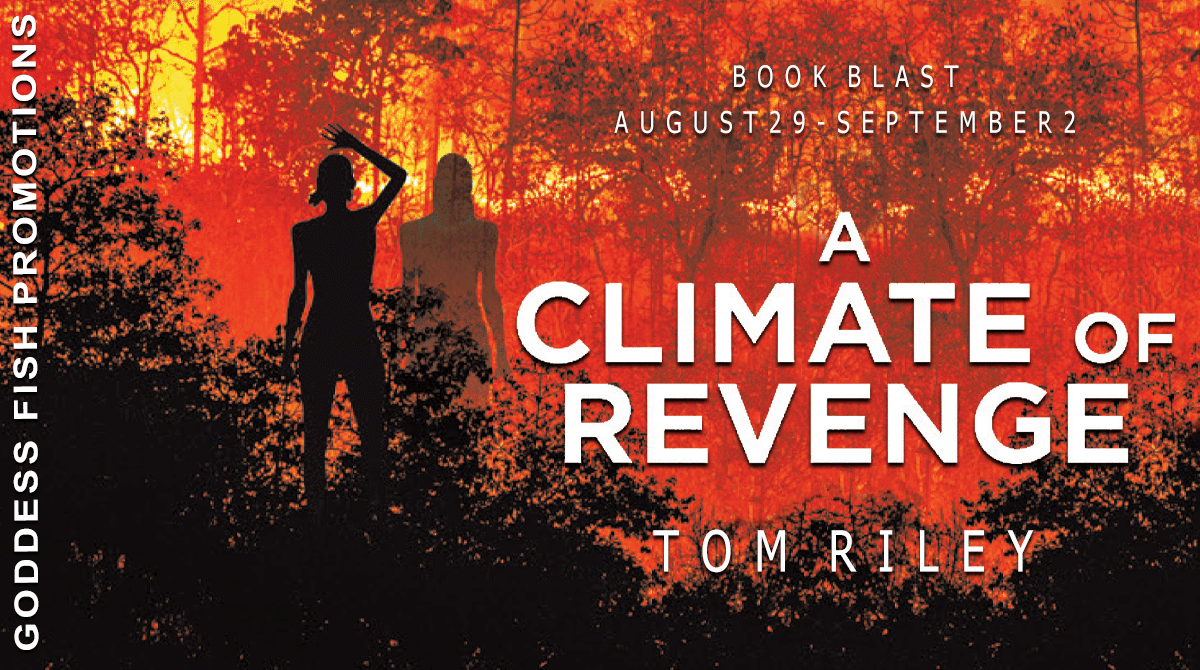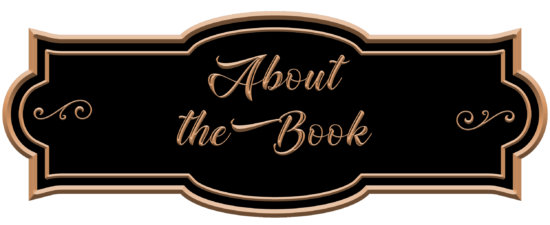 Publication Date: August 2, 2022
Sarah and JanetM, are a human/Artificial Intelligence pair who do private investigations in the near future where our climate crisis has hit and hit hard.  A man with a long dark history tries to hire them but is then killed.  His family hires the team to find who killed this man with a thousand enemies in a land with a million problems.
The United Nations IPCC report, "Climate Change 2022, Impacts, Adaption and Vulnerability contains:
C5.3 Enhancing knowledge
A wide range of … processes … can deepen climate knowledge and sharing, including … using the arts … (high confidence).
This can only be read as a clarion call for writers to produce the works that will help our people cope.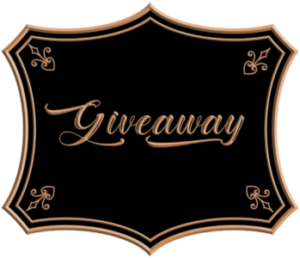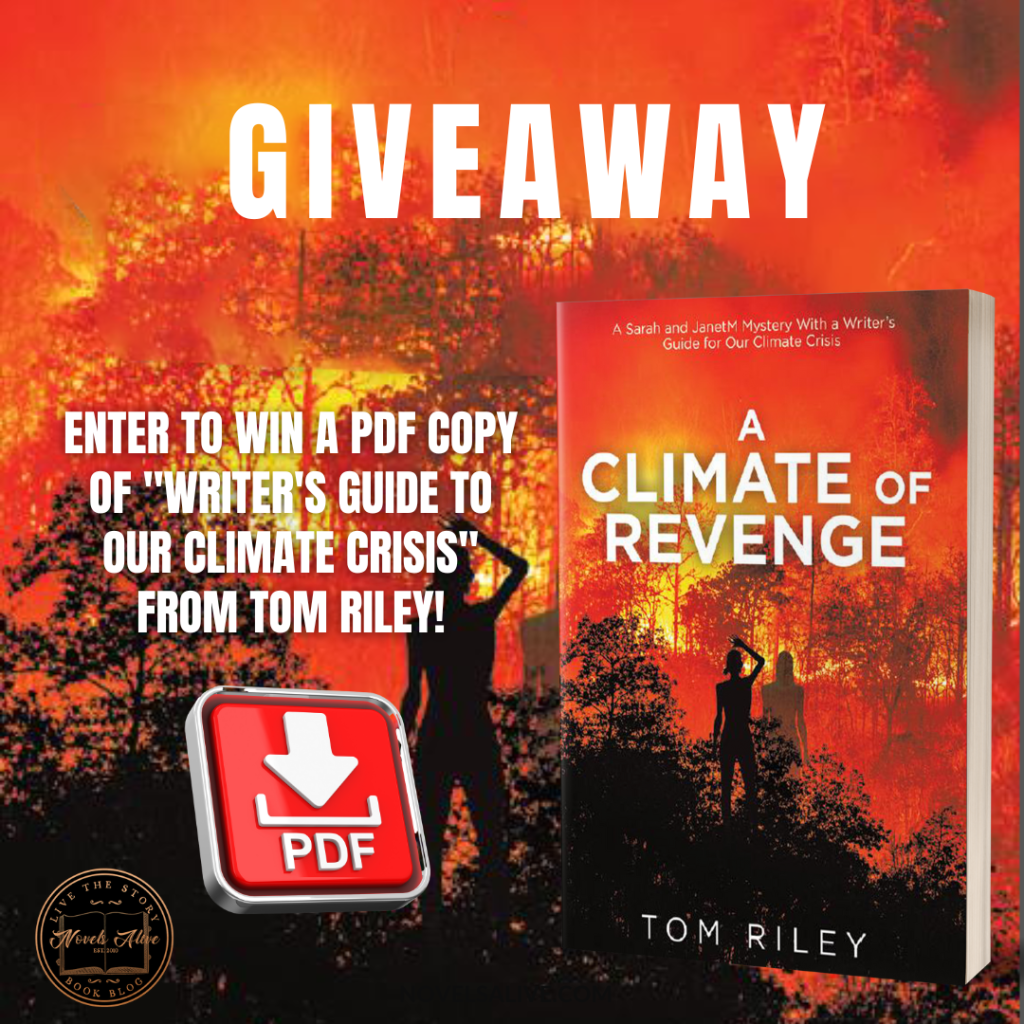 Tom Riley will be awarding a PDF file of "Writer's Guide to Our Climate Crisis" (International) to a randomly drawn winner via Rafflecopter during the tour.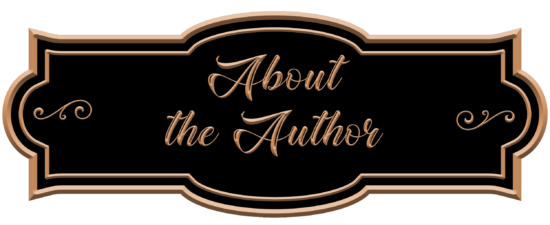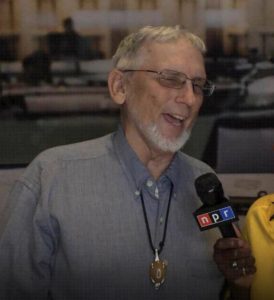 After an extensive career at NASA as an Instrument Engineer, Tom Riley started a people-based space program, The Big Moon Dig, compatible with the needs of our climate crisis. Our climate crisis clearly must now come first, and that effort needed positive stories of people in action.

August 29:
1: Beyond Romance
2: Edgar's Books
3: The Avid Reader
4: Gold Dust Editing & Book Reviews
5: Long and Short Reviews
6: Independent Authors
7: Stormy Nights Reviewing & Bloggin'
August 30:
1: Momma Says: To Read or Not to Read
2: Tina Donahue Books – Heat with Heart
3: Welcome to My World of Dreams
4: Wendi Zwaduk – Romance to Make Your Heart Race
5: Author C.A.Milson
6: Author Deborah A. Bailey Blog
7: Brandi Danielle Davis
August 31:
1: Romance that's 'Out of this world'
2: The Faerie Review
3: Westveil Publishing
4: Christine Young
5: Coffee and Wander Book Reviews
6: Dawn's Reading Nook
7: Girl with Pen
September 1:
1: All the Ups and Downs
2: It's Raining Books
3: Andi's Book Reviews
4: Jazzy Book Reviews
5: Kit 'N Kabookle
6: Bibliomanaic Aza
7: Harlie's Books
September 2:
1: Hope. Dreams. Life… Love
2: Literary Gold
3: Locks, Hooks and Books
4: Michael Leon (Book Reviews) review
5: Novels Alive
6: Fabulous and Brunette