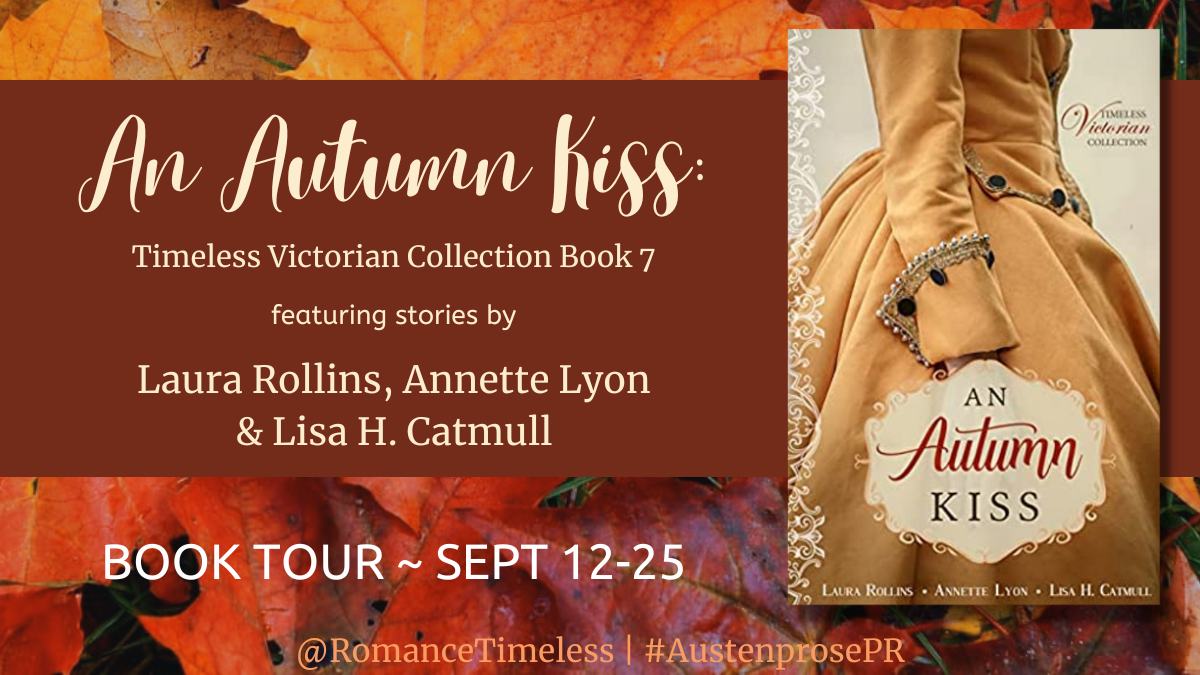 Today, we get to know one of the authors of the anthology, An Autumn Kiss, Lisa H. Catmull, and the story she wrote for the book.
What was your inspiration for "A Railway Through the Roses"?
This story was inspired by two locations: Lacock Abbey and the Sydney Pleasure Gardens in Bath. I visited England last fall and was enchanted by the gardens and village of Lacock. The Sydney Pleasure Gardens intrigued me because there is a railway running directly through the middle of it, and the rail line follows a canal route. I was struck by the idea of a railway cutting a garden in half.
Tell us a bit about your hero Adrian Everard and heroine Anne Baxter.
No one understands Anne. She's a woman in a man's world, and Adrian sees her that way—as a business partner, the Baroness, and an old friend. Her parents died years ago, and she's learned to stand alone. Her only concerns are for the people around her, like her cousin and aunt, the factory workers, and the people on her estates. She throws all of her energy into caring for others, so she doesn't have to feel the inevitable pangs of loneliness that always come, especially when men pursue her for her wealth and title without caring about her.
Adrian is loyal, driven, and willing to sacrifice for the people around him. He'll do anything his father asks of him, and he'll go to any length to help the village he loves. He's confident and self-assured—until his feelings for Anne change.
If your Victorian romance tale became a costume movie or TV series, who would you see as your Adrian and Anne?
That's easy—I see every one of my heroes as Henry Cavill, if they have dark hair. It's always slightly wavy in my mind. I see the bearded version of Henry Cavill playing Adrian, even though Adrian is way less built. As an actor, I like the strength and confidence Henry Cavill exudes while still maintaining a tender side. I mean, he's played Sherlock Holmes, so we already know he looks good in the Victorian Era, right?
For Anne Baxter, she's a softer version of Morfydd Clark, who plays Galadriel in the new Rings of Power series on Prime Video. Anne is strong and confident—she holds a title and she's a Baroness—but like Galadriel, she's still lonely and vulnerable and misunderstood at times by the people she tries to lead. Anne has brown hair instead of blond, but I love the vibe of Galadriel. She's fierce, yet fragile.
What is it about the Victorian era that you find intriguing or perplexing?
Trains! I chose to write in the Victorian era for the trains, and you can see my fascination extend to this story. The rapid rate of invention, the new factories, and the urgency to transport goods around England—that's all part of the Victorian era. It's a time when the factory owners and established landowners struggled for social, economic, and political dominance, and I love to explore that tension.
What are the challenges or delights in writing a novella?
Novellas are like a lovely afternoon chat with a friend, while a novel can be a longer vacation. In a novella, it's delightful to catch up with characters who already know each other, and I'm only there to hear about the pivotal moment when everything changes in their life. The challenge is that I fall in love with the world and the characters and want to overstay my visit and turn the story into a full-length novel.
What is up next in your writing career?
I'm collaborating with five other authors to write a series of contemporary romances in a town we made up called Sugar Creek. We're starting with the holiday season, so I've been listening to Christmas music in September and baking gingersnaps. I've created a family of six brothers, and I'm already in love with them. I've got their romances all plotted in my head, except the youngest brother, and I love living in a world that I share with other authors.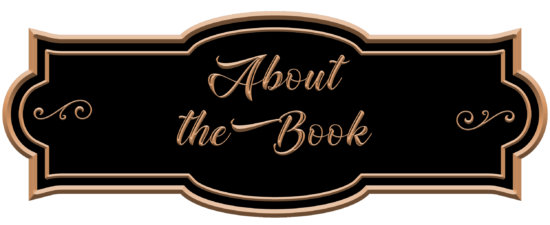 Timeless Victorian Collection: Book 7
Publication Date: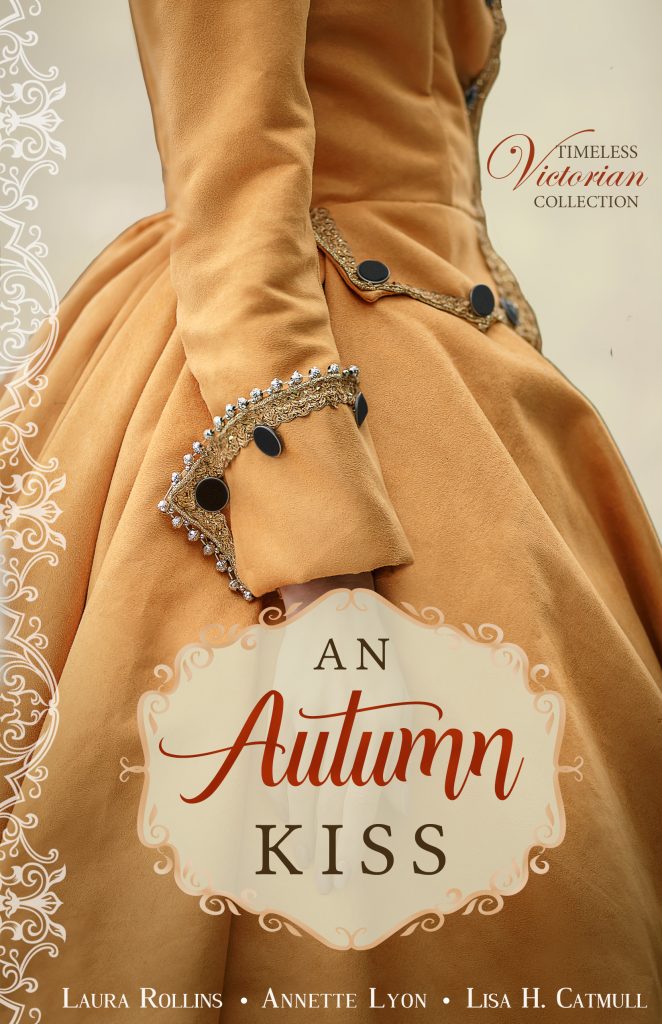 An Autumn Kiss is the seventh book in the Timeless Victorian Collection, a bestselling anthology series from Mirror Press. The book features three novellas from acclaimed historical romance authors whose stories reveal if one kiss will change the lives of the three heroines.

"The Plucky Miss Ruth," by Laura Rollins
Miss Ruth Hughes is certain she's caught in a time loop—every day she wakes to find it exactly as the one before. A thrilling prospect to be sure. If the many books she reads on time travel has taught her anything, it is that to break free she must complete an all-important task. For Ruth the task is straightforward: reunite a couple, once desperately in love but forced apart by society. Unfortunately, things are not always as easy as they first appear. Struggling, Ruth opens up to the handsome Lord Lambert and he readily agrees to help. With autumn on the brink of turning into winter, time is running out for Ruth to help the ones who need her most. And, with a bit of luck, perhaps she can even find a little time for her own happily ever after.

"Mr. Dowling's Remedy," by Annette Lyon
Crandall Dowling's aspirations of becoming a physician collapse when he develops symptoms that land him in an asylum. He's been at Sherville Retreat long enough for autumn leaves to appear when Beverly Stanton arrives. She's held under the dubious diagnosis of "hysteria" but seems perfectly sane, unlike Crandall, though his verbal and physical tics don't seem to scare or even bother her. Beverly and Crandall develop a friendship fueled by an undeniable attraction that under other circumstances could become more. But in an asylum, one cannot plan a future, let alone one of love or marriage. Then tragedy strikes, testing staff and patients beyond anyone's training. When the dust settles, Beverly's diagnosis may be reversed, but if she leaves, what will become of her? What of Crandall? And what of their autumn-born love?

"A Railway Through the Roses," by Lisa H. Catmull
Mr. Adrian Everard has tried everything to keep his father's factory open, but a single solution remains. Marry an heiress before Christmas to fund the desperately needed railway. The local landowner, Lady Anne Baxter, will not agree to sell her garden—or her heart. Indeed, his childhood friend is determined to sabotage all his efforts to find a wife. As the deadline for Adrian to choose a bride draws close, one thing becomes painfully obvious. Saving the factory will mean losing the woman he loves forever.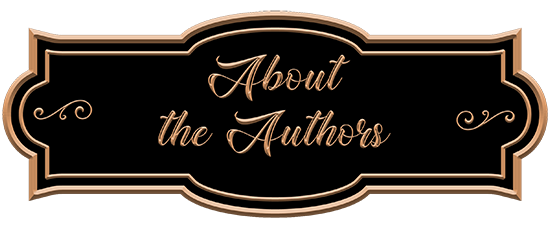 Laura Rollins
Laura Rollins has always loved a heart-melting happily ever after. It didn't matter if the story took place in Regency England, or in a cobbler's shop, if there was a sweet romance, she would read it.
Life has given her many of her own adventures. Currently she lives in the Rocky Mountains with her best friend, who is also her husband, and their four beautiful children. She still loves to read books and more books; her favorite types of music are classical, Broadway, and country; she loves hiking in the mountains near her home; and she's been known to debate with her oldest son about whether Infinity is better categorized as a number or an idea.