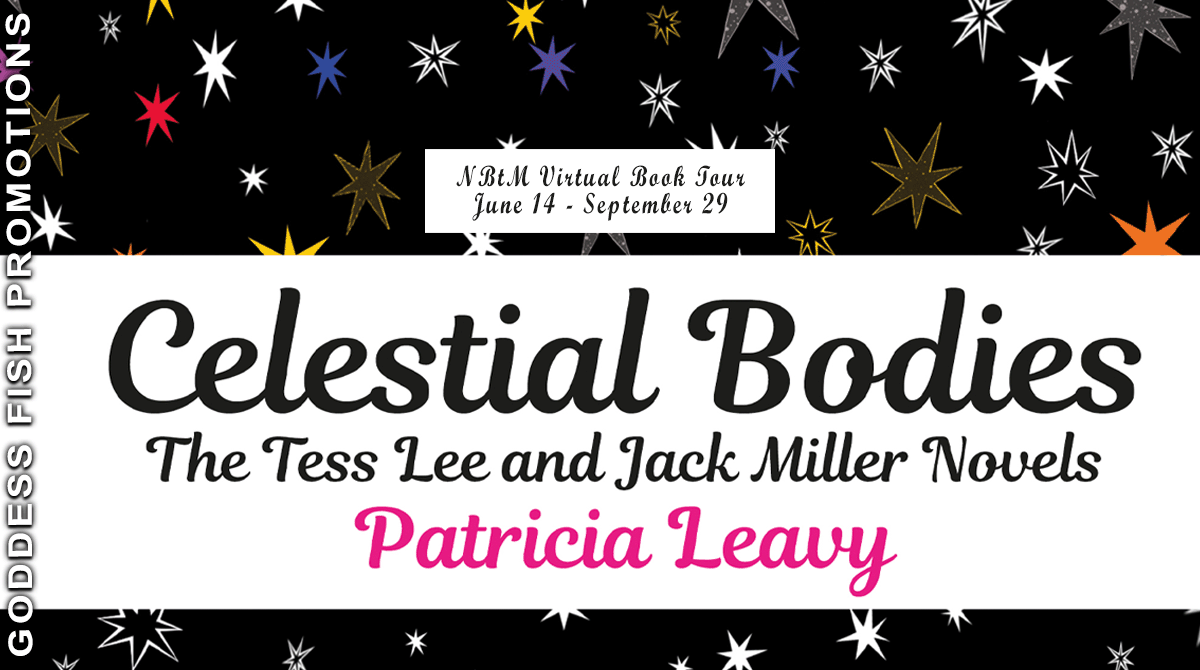 When we're at the café, our headphones aren't really on.
We wear the same sweatpants every day. Like, every day.
We spend way too much time on social media, but sometimes we're just creeping, so you don't know we're there.
We're incredibly insecure.
We're incredibly confident.
Our characters are real to us. Or at least we wish they were. We talk to them.
We dance in our office.
We cry in front of our computer screens at our own writing, whispering things like, "Oh my God, that's good."
We eat random snacks to procrastinate. Like anything. A tub of peanut butter, a few olives, a handful of dried figs. Whatever.
We live vicariously through our characters.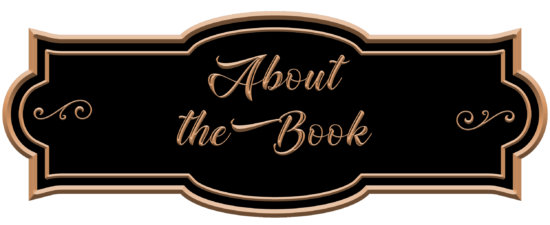 The Tess Lee and Jack Miller Novels
Publication Date: June 1, 2022
Heart-warming and wonderfully romantic, written with the sharp wit of Candace Bushnell and the sensitivity of Meg Donahue, comes best-selling author Patricia Leavy's tour de force about learning to balance darkness and light in our lives.
Celestial Bodies is a series of six novels that follow the epic romance of Tess and Jack: Shooting Stars, Twinkle, Constellations, Supernova, North Star, and Stardust. An exploration of the power of love, each novel focuses on love at the intersection of another topic: healing, doubt, intimacy, trust, commitment, and faith. While external threats occur in each book, this is ultimately a story about internal threats—the audio playing in our own heads.
Tess Lee is a world-famous novelist. Her inspirational books explore people's innermost struggles and the human need to believe that there is light at the end of the tunnel. Despite her extraordinary success, she's been unable to find happiness in her personal life. Jack Miller is a federal agent who specializes in counterterrorism. After spending decades immersed in a violent world, a residue remains. He's dedicated everything to his job, leaving nothing for himself. The night Tess and Jack meet, their connection is palpable. She examines the scars on his body and says, "I've never seen anyone whose outsides match my insides." The two embark on a beautiful love story that asks the questions: What happens when people truly see each other? Can unconditional love change the way we see ourselves? Their friends are along for the ride: Omar, Tess's sarcastic best friend who calls her Butterfly; Joe, Jack's friend from the Bureau who understands the sacrifices he's made; and Bobby and Gina, Jack's younger friends who never fail to lighten the mood. Along the way, others join their journey: the female president of the United States, with whom Tess bakes cookies and talks politics; the Millers, Jack's childhood family; and many others. Celestial Bodies is about walking through our past traumas, moving from darkness to light, learning to live in color, and the ways in which love—from lovers, friends, or the art we experience—can heal us. Written as unfolding action, this collection moves fluidly between melancholy, humor, and joy. It can be read for pleasure or selected for book clubs.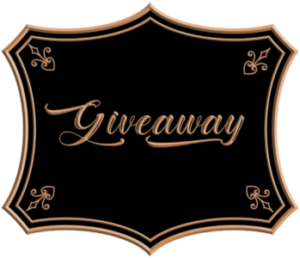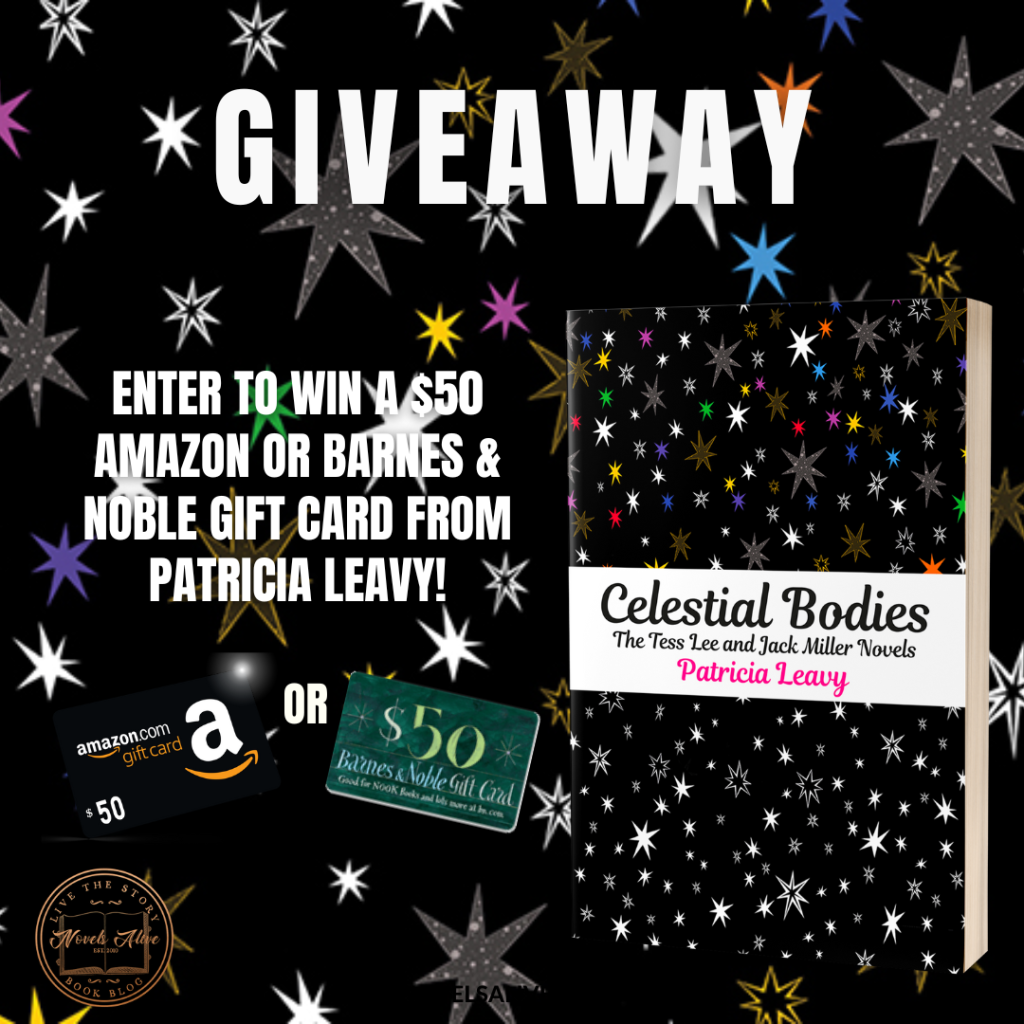 One randomly chosen winner via Rafflecopter will win a $50 Amazon or Barnes & Noble gift card.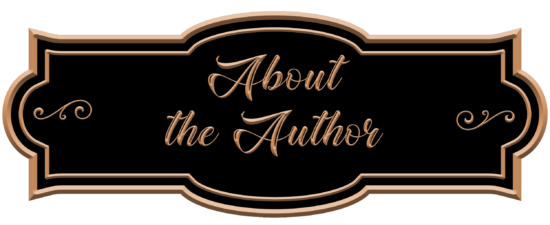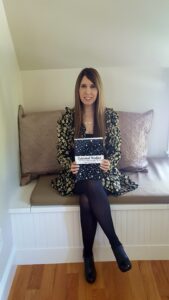 Patricia Leavy, Ph.D., is a bestselling author. She was formerly Associate Professor of Sociology, Chair of Sociology and Criminology, and Founding Director of Gender Studies at Stonehill College in Massachusetts. She has published over thirty-five books, earning commercial and critical success in both fiction and nonfiction, and her work has been translated into many languages. Patricia has received dozens of accolades for her books. Recently, her novel Shooting Stars won the 2021 Independent Press Award Distinguished Favorite Contemporary Novel, her novel Film won the 2020 American Fiction Award for Inspirational Fiction, the 2021 NYC Big Book Award for Chick-Lit, and the 2021 Independent Press Award Distinguished Favorite Chick-Lit, her 3-novel set Candy Floss Collection won the 2020 American Fiction Award for Anthologies and the 2021 NYC Big Book Award for Anthology, and her novel Spark won the 2019 American Fiction Award for Inspirational Fiction, the 2019 Living Now Book Award for Adventure Fiction, and the 2021 National Indie Excellence Award for New Adult Fiction. She has also received career awards from the New England Sociological Association, the American Creativity Association, the American Educational Research Association, the International Congress of Qualitative Inquiry, and the National Art Education Association. In 2016 Mogul, a global women's empowerment network, named her an "Influencer." In 2018, she was honored by the National Women's Hall of Fame and SUNY-New Paltz established the "Patricia Leavy Award for Art and Social Justice." She lives in Maine with her husband, daughter (when she's not away at college), and her dog. Patricia loves writing, reading, watching films, and traveling.