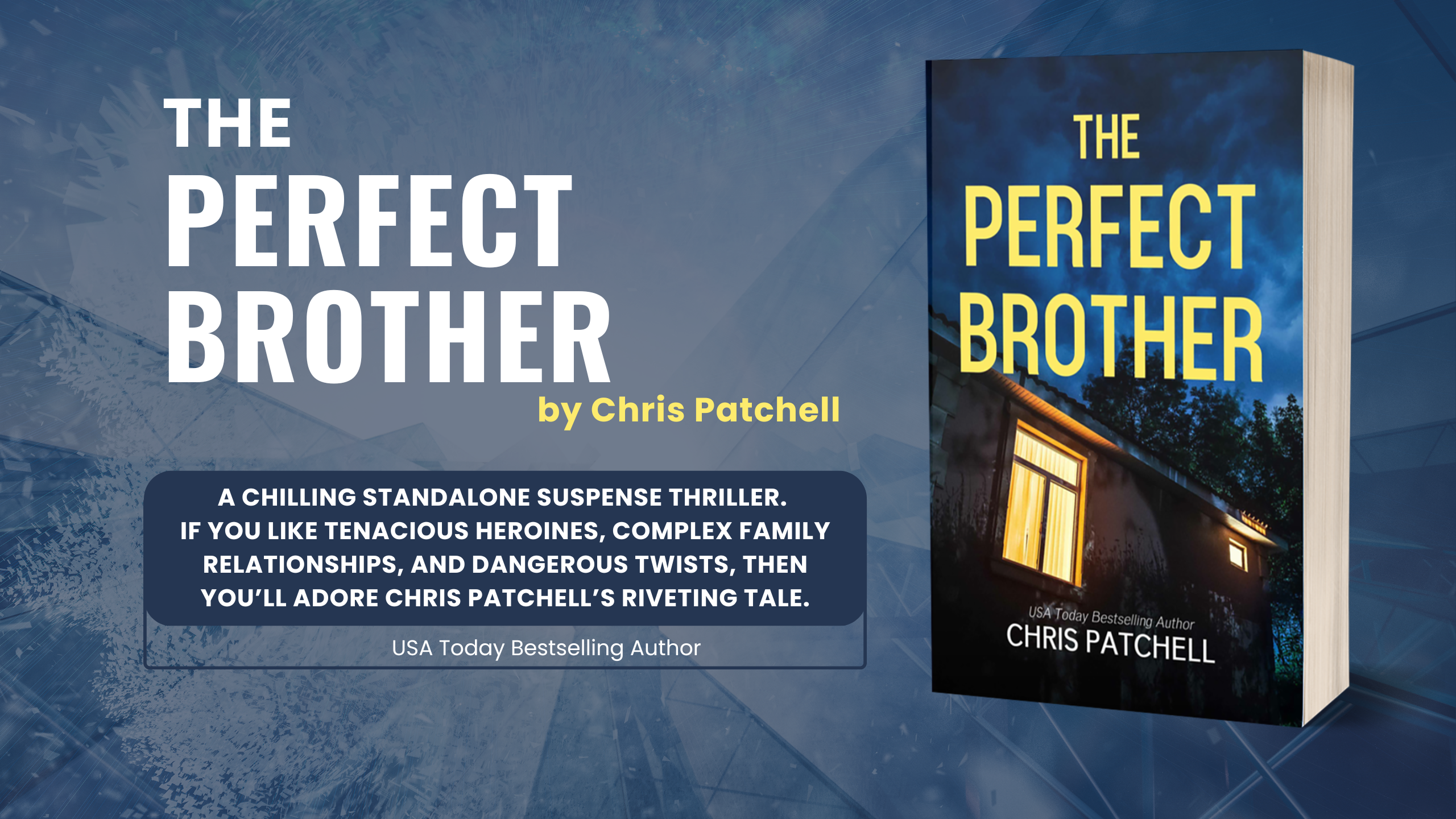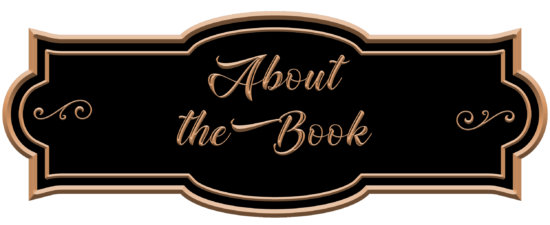 Publication Date: September 27, 2022
A scandalous liaison. A killer on the loose. Can a young woman save her sibling from going down for murder?
Vancouver, Canada. Software engineer Indira Saraf refuses to march to her traditionalist parents' old-world drum. Resentful of her brother's golden-boy acceptance but still a devoted sister, she encourages him to confess his secret affair before he ends up married to a woman he doesn't want. So she's horrified when his student and lover is slain and he's arrested for the gruesome crime.
Repurposing her own AI technology to prove his innocence, the unorthodox rebel scours the dead college girl's life for clues. But when Indira discovers another missing co-ed and the suspects pile up, she learns the hard way that her digging has drawn deadly attention…
Can she hunt down the culprit before she takes a fatal fall?
The Perfect Brother is a chilling standalone suspense thriller. If you like dogged heroines, complex family relationships, and dangerous twists, then you'll adore USA Today bestselling author Chris Patchell's riveting tale.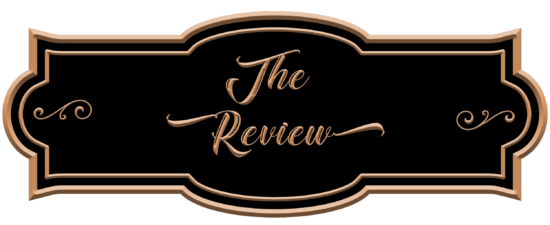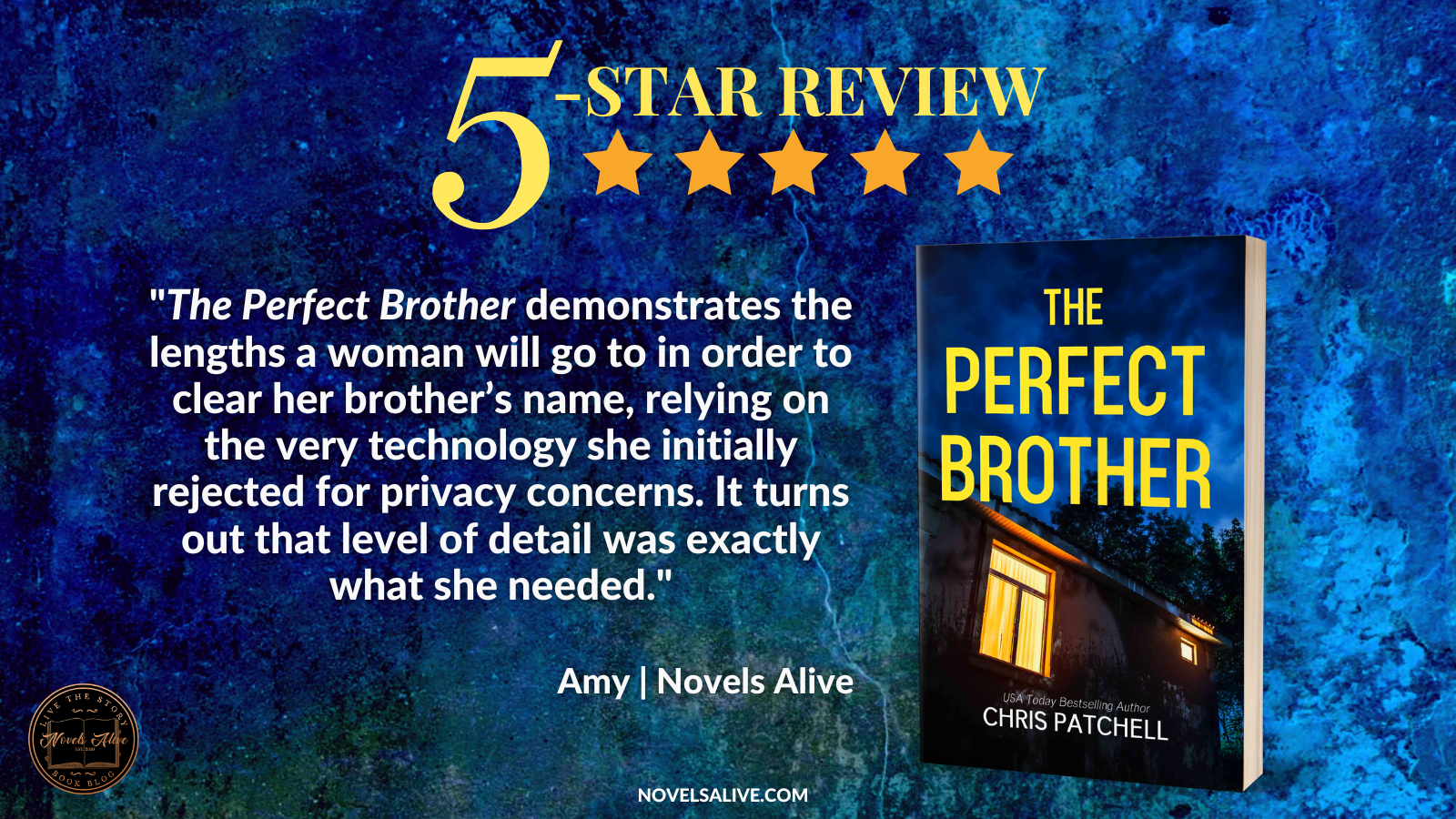 When Amar Saraf finds himself pulled between duty and love, his choice sets the stage for horrifying events that rock his perfect world. It's up to his tech-savvy sister, Indira, to gather the facts.
Author Chris Patchell delivers a fast-paced, suspenseful tale in The Perfect Brother. With two dead college girls and her brother on the hook for murder charges, Indira uses her skills and special technology to delve into the personal life of one of the slain women who had ties to Amar.
It's a race against time to put all the pieces together, especially when Indira's efforts put her in the crosshairs of the real killer. Meanwhile, the siblings must navigate a complicated relationship with their parents, who focus heavily on their Indian heritage and expect their children to do the same.
The author provides excellent detail about the two college girls, making a link to Amar plausible. With a twisty and oh-so-satisfying ending, I found this to be an intriguing story that kept me guessing.
The Perfect Brother demonstrates the lengths a woman will go to in order to clear her brother's name, relying on the very technology she initially rejected for privacy concerns. It turns out that level of detail was exactly what she needed.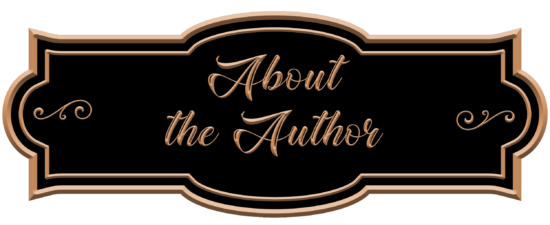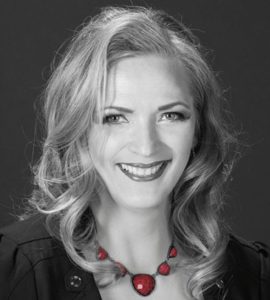 Chris Patchell is an award-winning USA Today Bestselling Author who started writing to curb the homicidal tendencies she experienced during her daily Seattle commute. She writes gripping suspense thrillers with romantic elements set in the Pacific Northwest and believes good fiction combines a magical mix of complex characters, compelling plots, and well-crafted stories.
Over the years, she has written numerous popular books and series, including bestsellers Deadly Lies, In the Dark, and her most recent collection of small-town crime novellas, the Lacey James Series. Along the way, her writing has won several awards, including a 2022 Next Generation Indie Book Award, an IndieReader Discovery Award, and a Pacific Northwest Literary Award.
When she's not writing, you can find Chris reading books, hanging out with her family, watching football, and struggling to keep up with her workout regime, all while shushing her incessantly yapping Yorkies. She lives in Oregon with her husband and two kids.

09/16 1st Chapter Read & Review @ Mysteries to Die For: Toe Tags Podcast
09/26 Review @ Book Reviews From an Avid Reader
09/26 Showcase @ BOOK REVIEWS by LINDA MOORE
09/27 Review @ darciahelle
09/28 Guest post @ Fredas Voice
09/28 Review @ fundinmental
09/29 Guest post @ The Book Divas Reads
09/30 Showcase @ Nesies Place
10/01 Review @ The World As I See It
10/02 Interview @ Urban Book Reviews
10/04 Review @ Urban Book Reviews
10/05 Review @ Novels Alive
10/06 Podcast @ Blog Talk Radio
10/06 Review @ Just Reviews
10/07 Review @ read_betweenthecovers
10/08 Review @ Paws. Read. Repeat
10/10 Interview @ I Read What You Write
10/11 Showcase @ The Mystery Section
10/12 Review @ mokwip8991
10/12 Showcase @ The Authors Harbor
10/13 Showcase @ Books, Ramblings, and Tea
10/15 Review @ Elaine _sapp 65
10/16 Review @ tea. and. titles bookstagram
10/17 Guest post @ Novels Alive
10/17 Review @ Jersey Girl Book Reviews
10/18 Review @ The Page Ladies
10/19 Review @ Wall-to-wall Books
10/20 Review @ 5 Minutes for Books
10/20 Review @ A Room Without Books is Empty
10/20 Showcase @ Celticladys Reviews
10/21 Review @ Guatemala Paula Loves to Read
10/21 Review @ Melissa As Blog