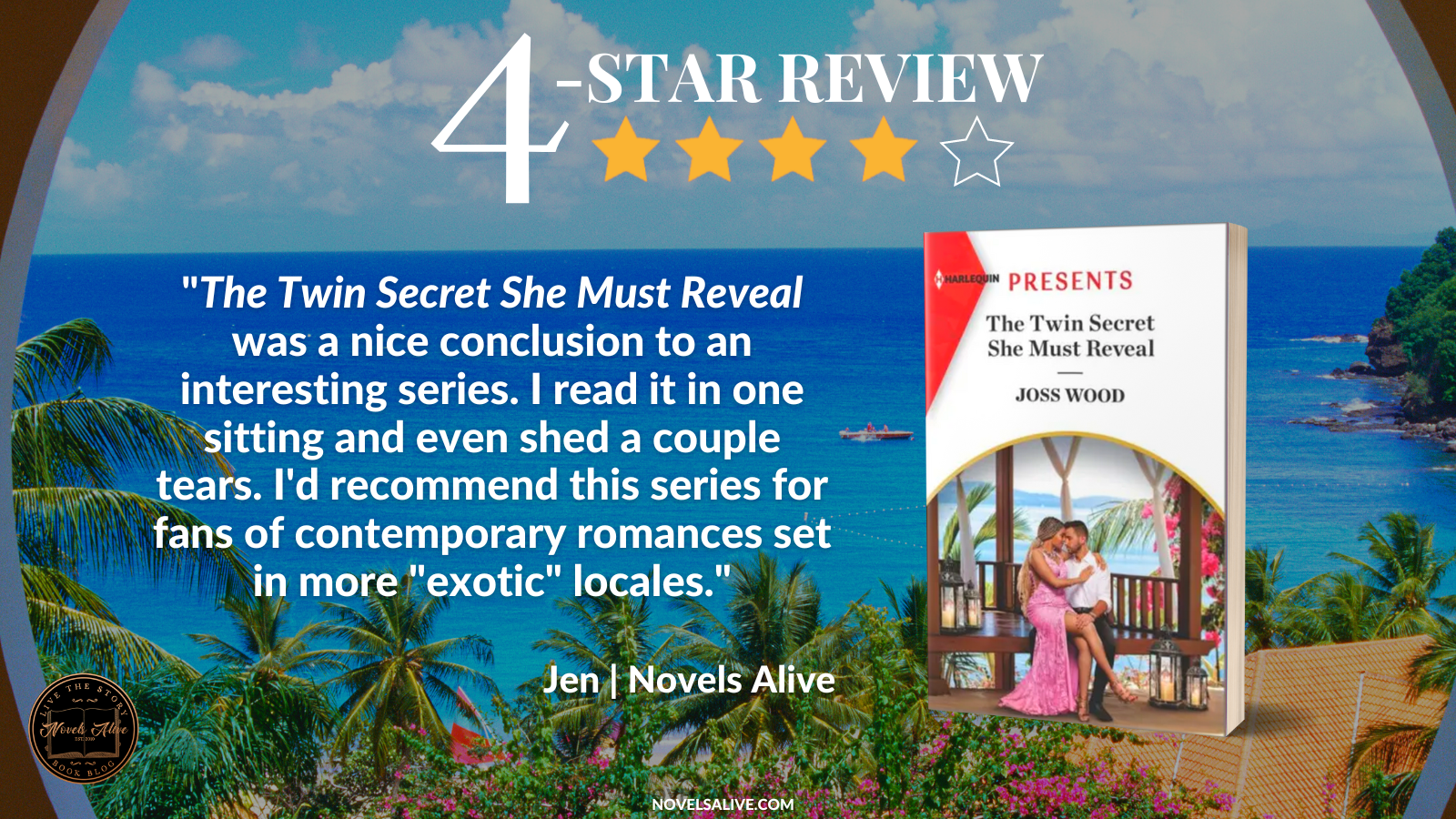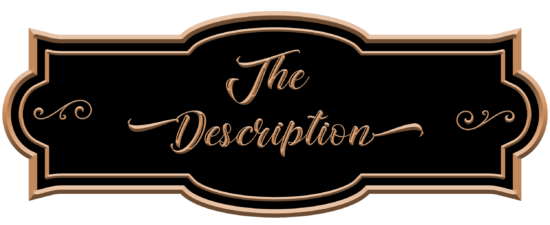 Scandals of the Le Roux Wedding: Book 3
Publication Date: November 29, 2022
Their attraction returns instantly! But she still has two big secrets to reveal in this secret baby romance from Joss Wood.
She has a confession:
Her sons are also his!
Thadie Le Roux has not one but two reminders of those incredible hours in Angus Docherty's arms. But unable to contact her twins' elusive father, the society heiress decides she has to move on. Until she's caught in a paparazzi frenzy and the security expert who rescues her is Angus himself!
Learning he's a father changes everything for lone-wolf Angus—except the dizzying desire he feels for Thadie. So when she escapes to a private Seychelles island, Angus will accompany her. And he will discover what this means for their future…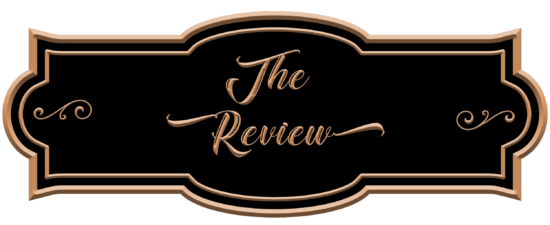 I've been enjoying The Scandals of the Le Roux Wedding series by Joss Wood, and I was excited to see the final book in the series about to release. I just couldn't wait for Thadie's story to be told in The Twin Secret She Must Reveal, as she's been a mystery throughout the series.
The book stands on its own; however, there is enough of a tie to the previous books that the reader will enjoy the story a bit more after having read the rest of the series. The relationship between Thadie and her brothers is just a little more developed with that backstory.
I really liked Thadie and Angus. There was definite chemistry between the two, and they also shared a bond, having come from families with parents who were basically absent. And not wanting to pass that along to another generation gave them another way to connect. I liked the progression of their relationship and both of their personal growth over the course of the story.
I'll freely admit that the whole secret baby trope is not my favorite, and I don't typically search them out. However, Ms. Wood did a great job of weaving the children into their romance and not making it the focal point but also not neglecting the issue. The kids had their part, but they weren't distracting to the romance, which I appreciated.
The Twin Secret She Must Reveal was a nice conclusion to an interesting series. I read it in one sitting and even shed a couple tears. I'd recommend this series for fans of contemporary romances set in more "exotic" locales.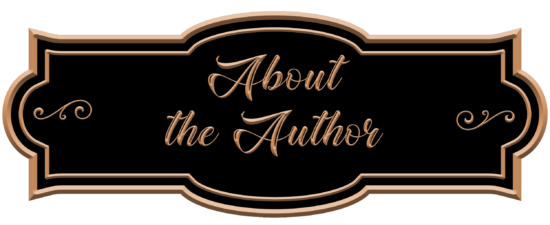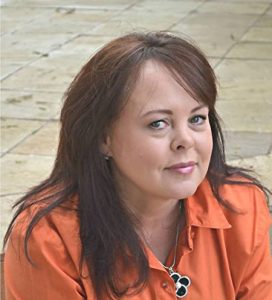 Joss Wood loves books and travelling—especially to the wild places of Southern Africa. She has domestic skills of a pot plant and drinks far too much coffee.
Joss has written for the Kiss/ Modern Tempted, Harlequin Presents and most recently, the Desire line for Harlequin/Mills and Boon. She also writes for Tule Publishing and writes single title romance for Penguin/Random House for their Intermix imprint.
In 2013 Joss won the RT Reviewers Choice Award for best Harlequin Kiss. After a career in pro-business lobbying and local economic development, she now writes full time. Joss lives with her husband and their two teenage children in northern KZN. Joss is a member of the RWA (Romance Writers of America) and ROSA (Romance Writers of South Africa.)