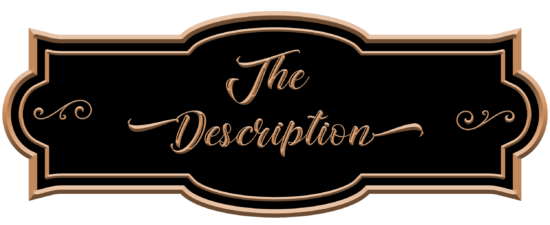 Publication Date: October 31, 2022
A comically offbeat, fish-out-of-water, time travel novel set in Regency England and the
21st century Colorado Rockies. Nadine Finley is a Scribe Guardian from the future who
must play 'un-matchmaker' to Jane Austen, a British naval officer, and the romance that
A comically offbeat, fish-out-of-water, time travel novel set in Regency England and the
21st century Colorado Rockies. Nadine Finley is a Scribe Guardian from the future who
must play 'un-matchmaker' to Jane Austen, a British naval officer, and the romance that
jeopardizes literary history.
Nadine has made the quantum commute to 1811 to stop Jane Austen from meeting and
marrying Captain Charles Gordon. The two of them share a romantic past, and if Nadine
fails in her mission, Jane will never get to London. The fledgling author will never get
her first book ready for publication. And if the novel is never readied for the presses,
Jane will never go back home and revise the manuscript that will eventually
become Pride and Prejudice. In short, disaster.
The mission instructions were plain and simple: Jane Austen cannot marry.
Except…matters become extremely complicated when the Scribe Guardian's own
romantic interest unintentionally follows her across the centuries to 1811.
Xander Nouri is a tech millionaire who is cheerfully unfamiliar with both history and
literature. He has also forged a life where he is insulated from the non-quantifiable
uncertainties of feelings and romance. In fact, the only time he let his guard down was
for three wildly unexpected days in Las Vegas when he allowed his heart to be fondled
and then stomped on by an elusive woman named Nadine. Xander lives in a world of
reason, facts, and data…none of which explain her appearance, dressed in period
clothing, in a coffin a mile from his secluded mountain home.
And her claim of time traveling doesn't exactly compute.
It's not long before sparks once again begin to fly between the former lovers. But Nadine
needs to get back to her mission before literary history is permanently damaged.
By the time she's able to make the quantum leap back in time, Jane Austen and the
captain have already met again…and romance is brewing. To complicate matters, Xander
has made the trip, as well. And Xander is the unlikeliest 'nerd-out-of-water' ever to land on Regency shores.
But that's where the fun begins…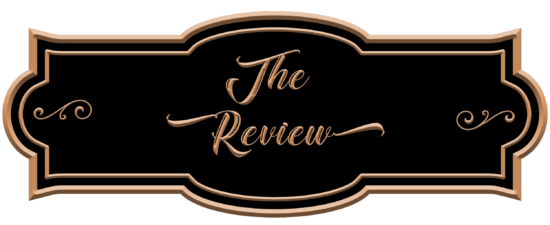 Jane Austen Cannot Marry by May McGoldrick is a time-travel romance with strong historical elements. 
Nadine Finley is a time traveler from the future whose job as a Scribe Guardian is to ensure that great works of literature actually are written. Her current assignment is to prevent Jane Austen from forming a romantic relationship that would stop her from pursuing her writing. 
Nadine is jolted from 1811 into the present day before she accomplishes her mission, right into the path of a former love interest. 
Xander Nouri lives alone in the mountains of Colorado and has never recovered from the disappearance of Nadine after their romantic tryst. When Nadine returns to Regency England to finish her mission, she is shocked that Xander has followed her through time.
Fantasy readers seem to be able to do something that I struggle with—they can put aside the structures of reality and just enjoy the imaginary world of the story. That is the best way to enjoy Jane Austen Cannot Marry. It doesn't have to be 100% logical for us to enjoy a well-written book full of fascinating information. 
Through Nadine and Xander, we are able to "meet" Jane Austen and hear her story right from her lips. Nadine is drawn into Jane's conflicting feelings to the point that Nadine is ambivalent about aspects of her mission. 
Meanwhile, the romance between Nadine and Xander continues to grow in spite of a major issue hanging over Nadine's head.
Jane Austen Cannot Marry is a delightful, complicated story full of adventure and romance. Readers familiar with the McGoldricks (husband and wife writing team) will see much of the authors themselves in the book. Their love of history and literature is clear. Well-researched details of Jane Austen's life are interspersed within the plot. Issues of mortality reflect a current struggle in the McGoldrick's personal life.
As a reader who does not particularly enjoy time-travel tales, I was pleasantly surprised by how I was drawn into the story. It was full of action and adventure as well as sentiment and romance. I never had any idea what was coming next. 
The McGoldicks have created an intriguing world and will be continuing the series in the near future. Jane Austen Cannot Marry allows readers to experience history through an action-packed romance. Terrific writing makes the unbelievable believable.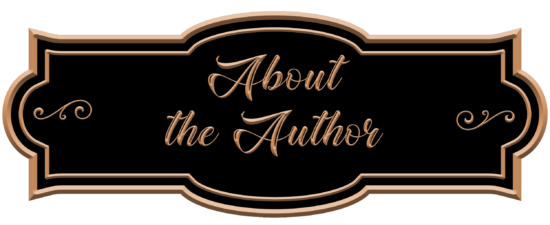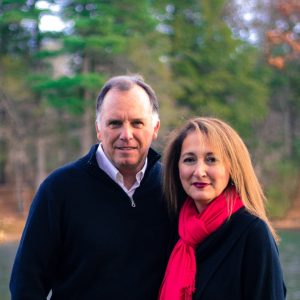 May McGoldrick, Nik James, and Jan Coffey are pen names for USA Today bestselling authors Nikoo Kafi and Jim McGoldrick. Together, they have crafted over fifty fast-paced, conflict-filled historical, contemporary, and Western novels, and two works of nonfiction. Nikoo's education and training was in engineering. She worked in robotics and submarine shipbuilding. Before earning a PhD in sixteenth-century Scottish and English literature, Jim pursued a hundred and one jobs, including a decade in submarine construction. Storytellers at heart, Nikoo and Jim were always searching for careers that gave them time for both family and writing. Then, after thirteen years of marriage, they recognized each other's creative strengths. Nikoo is all about characters and feeling. Jim is about action and sense of place. Their first attempt in writing fiction together produced their award-winning novel, The Thistle and the Rose. Since then, their stories have touched the hearts and minds of millions of readers all over the world. Their work has been translated into over a dozen languages and counting. Nikoo and Jim are four-time Rita Finalists and the winners of numerous awards for their writing, including the Daphne DeMaurier Award for Excellence, the Romantic Times Magazine Reviewers' Choice Award, three NJRW Golden Leaf Awards, two Holt Medallions, and the Connecticut Press Club Award for Best Fiction.