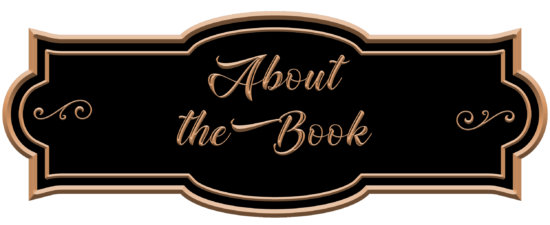 Dress Series: Book 2
Publication Date: October 30, 2021
Prudence Aldrich is a sex addict. Five weeks ago, she checked into the Serenity Hills rehab center to prevent that addiction from ruining every important relationship in her life. Now Prue must face the trail of destruction she left behind, including mending the broken bond with her teenage son, finalizing the divorce from her husband, Nick, and using a newly learned set of skills to ward off her insatiable cravings for male attention-a compulsion that puts her friendship with lifelong pal Lily to the test.
​Adding ever further complications to the hurdles in her path is the arrival into town of Alistair Prescott, her in-rehab romantic obsession, and the one person in the world most capable of throwing Prue off her recovery. Meanwhile, Serenity Hills counselor Mike Sullivan is undergoing a crisis of his own-one that will drive him to the rediscovery of a lifelong passion . . . and causing him to cross paths again with Prue, his former patient.
A Dress the Color of the Moon tracks the rocky and sometimes disastrous path to recovery-a recovery that will require Prudence and her friends to face down the demons of their pasts while learning to accept the fearful uncertainty that comes with living life on your own two feet.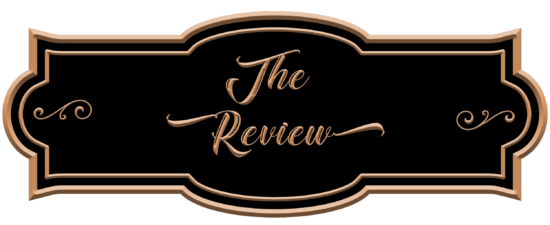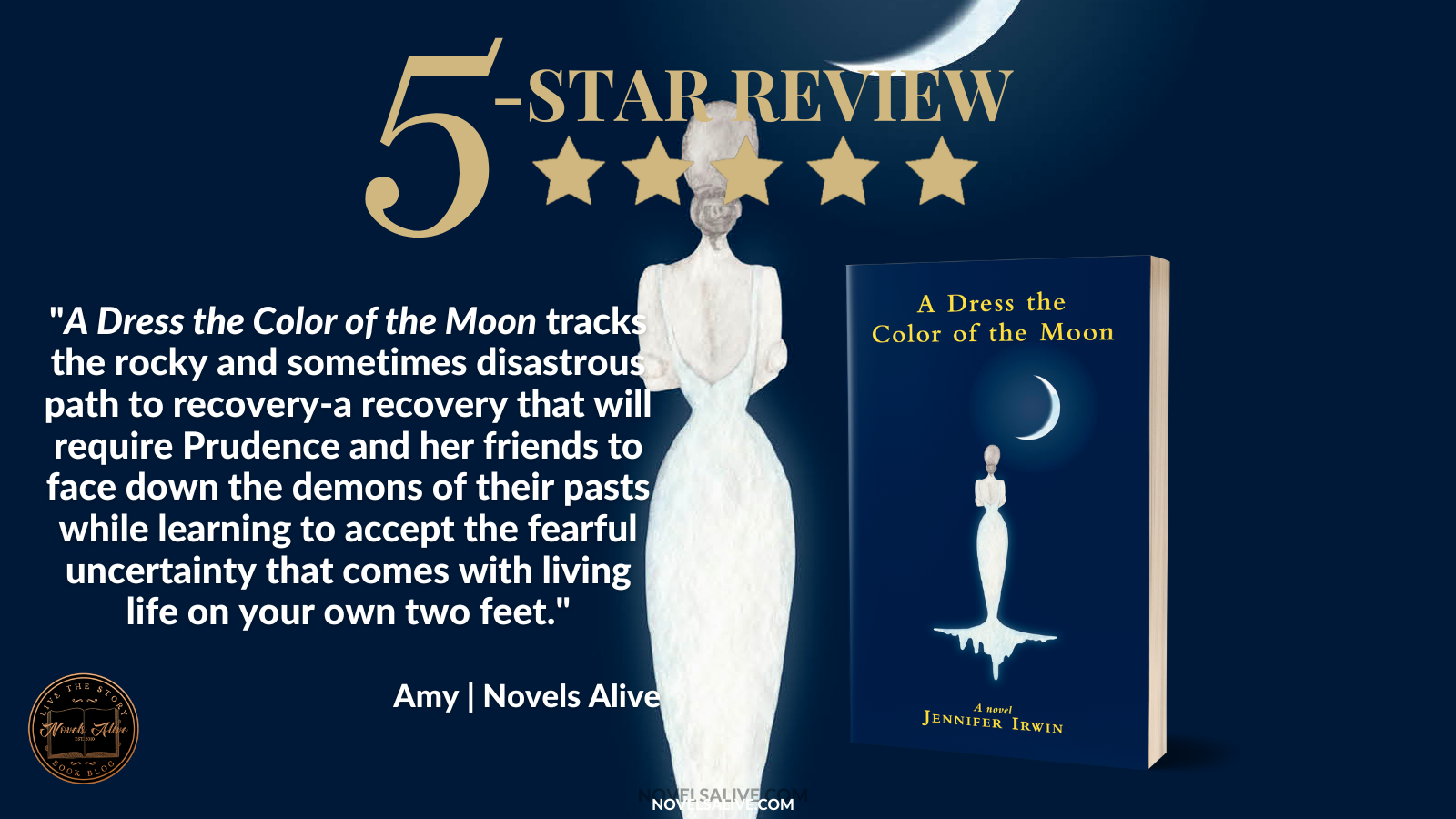 Fresh out of rehab for sex addiction, Prudence Aldrich is ready to pick up the pieces of her life and move forward. However, that path turns out to have plenty of bumps. Author Jennifer Irwin delivers Prue's recovery story in A Dress the Color of the Moon.
The first book in the series, A Dress the Color of the Sky, apparently ends as Prue enters rehab. Readers new to the series will have no trouble picking up the storyline with the sequel.
As the central character, Prue is a bit of a mess. She has acknowledged that her past behavior contributed to the demise of her relationships with others, but being out in the real world brings a new set of challenges. While illustrating the low points, the author demonstrates Prue's willingness to change.
Prue's struggle to confront her past, including a painful memory, unfolds throughout the story. At times raw and gritty, there's also some humor incorporated. The supporting characters, especially Prue's son, her best friend, and her therapist, help Prue understand that love takes time to grow.
A Dress the Color of the Moon, tells the story of a woman who is ready for a second chance after addiction brings her to her knees.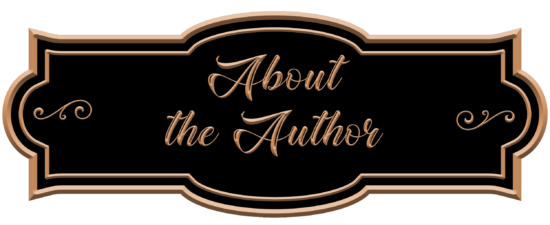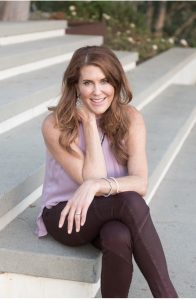 Jennifer Irwin's debut novel, A Dress the Color of the Sky, was published in 2017 and has received rave reviews, won seven book awards, and was optioned for a feature film. Jennifer's short stories have appeared in numerous literary publications including California's Emerging Writers: An Anthology of Fiction. Jennifer is represented by Prentis Literary and currently resides in Los Angeles.

Nov 21 – Viviana MacKade – book spotlight / author interview / giveaway
Nov 21 – Stephanie Jane – book review / giveaway
Nov 22 – Reading Authors Network – book spotlight / giveaway
Nov 23 – fundinmental – book spotlight / giveaway
Nov 23 – Elizabeth McKenna – Author– book spotlight / giveaway
Nov 25 – FUONLYKNEW – book spotlight / author interview / giveaway
Nov 28 – Books Lattes & Tiaras– book review / giveaway
Nov 28 – Lady Hawkeye – book spotlight / guest post / giveaway
Dec 1 – Welcome To MLMopinion's Reviews – book review
Dec 1 – Celticlady's Reviews – book spotlight / giveaway
Dec 1 – Novels Alive – book review / giveaway
​Dec 2 – Leels Loves Books – book review / giveaway
Dec 2 – Splashes of Joy – book review / giveaway
Dec 2 – Books are a Blessing – book review / giveaway
Dec 5 – My Reading Getaway – book review / giveaway
Dec 6 – Book Corner News and Reviews – book spotlight / giveaway
Dec 7 – Jazzy Book Reviews – book spotlight / giveaway
Dec 8 – Book Reviews by Taylor – book review / author interview / giveaway
Dec 9 – Literary Flits – book review / giveaway
​Dec 9 – Rockin' Book Reviews – book review / guest post / giveaway
Dec 12 – LeanneBookstagram – book review / giveaway
Dec 13 – The Obsessed Reader – book review / giveaway
Dec 14 – Authors on iTours: Let's Talk Books – book review
Dec 14 – StoreyBook Reviews – book review / giveaway
Dec 15 – Locks, Hooks and Books – book review / giveaway
Dec 16 – Adventurous Jessy – book review / giveaway
TBD – Reading Authors Network – book review / giveaway
TBD – Amy's Booket List – book review / giveaway