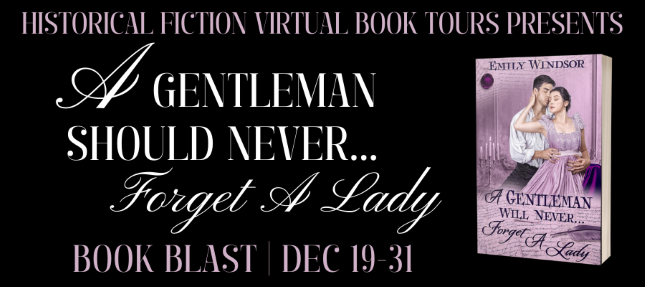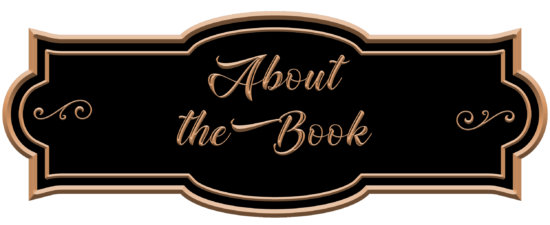 The Governess Chronicles: Book #3
Publication Date: December 1, 2022
Get swept away to a romantic and rugged land in this joyful and heart-warming Christmas tale…
Having lost her beloved, Lord Tristan, to a storm at sea, Lady Gwen Evans is planning a life of travel, writing books on her adventures.
But will the arrival of a dark, scarred gentleman one December's eve disrupt all her plans?
With wassailing on frosty nights, dragon myths in the snowy Welsh hills, a rather unladylike list of D.I.S.G.R.A.C.E. and Hide and Seek in the seductive dark, this will be a Christmas never to forget…
'Witty and wonderful. The storyline is unique and intriguing. And the amount of love in this story is absolutely beautiful.' ★★★★★ Once Upon A Time
"Christmas is but a few weeks away. A time for wonder."

'The only word that could describe this book is enchanting. I loved every moment.' ★★★★★ Reading Rebel Reviews
'…brimming with emotion. Filled with wonderful characters, secrets, longing, healing, new beginnings, ghouls, wassail… ' ★★★★★ Flippin' Pages
'An achingly beautiful novel… I LOVED this book!' ★★★★★ Gloria's Happily Ever Afters
'…breathtakingly resplendent. You will become just as enchanted with Windsor's creations as I have been because it's utterly magical.' ★★★★★ sammstormborn reviews
'Emily Windsor continues to write beautiful stories, and I was totally captivated by this one, as Tristan and Gwen found their way back to each other. I love the warmth, the family connections, and the satisfying resolution, which occurs during the Christmas holiday, the season of miracles.' ★★★★★ Roses Are Blue Romantic Fiction Reviews

US         UK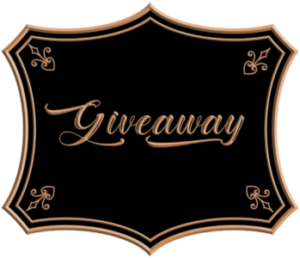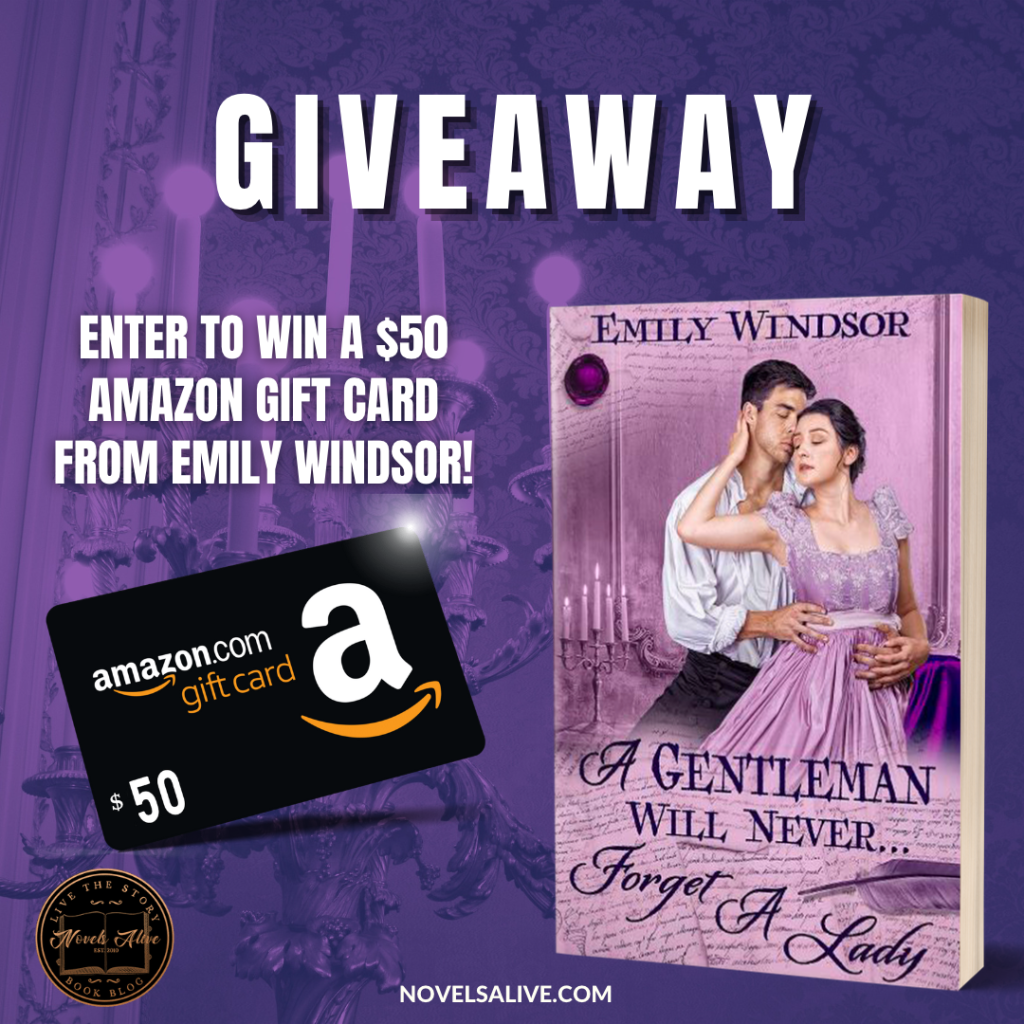 Enter to win a $50 Amazon Gift Card!
The giveaway is open to the US only and ends on December 31st. You must be 18 or older to enter.
A Gentleman Will Never Forget a Lady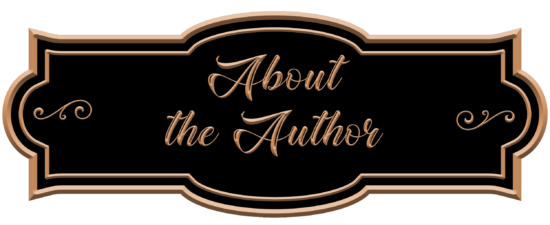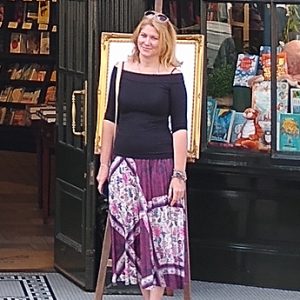 Emily Windsor grew up in the north of England on a diet of historical romance and strong tea.
Unfortunately, you couldn't study Regency slang, so she did the next best thing and gained a degree in Classics and History instead. This 'led' to an eight-year stint in engineering.
Having left city life, she now lives in a dilapidated farmhouse where her days are spent writing, fixing the leaky roof, battling the endless vegetation and finding pictures of well-tied cravats.

Monday, December 19
Dive Into a Good Book
Tuesday, December 20
Reading is My Remedy
Wednesday, December 21
History from a Woman's Perspective
Thursday, December 22
Gwendalyn's Books
Friday, December 23
Booking With Janelle
Monday, December 26
Passages to the Past
Tuesday, December 27
Novels Alive
Wednesday, December 28
CelticLady's Reviews
Thursday, December 29
Coffee & Ink
Friday, December 30
Michelle the PA Loves to Read
Saturday, December 31
Lisa Everyday Reads