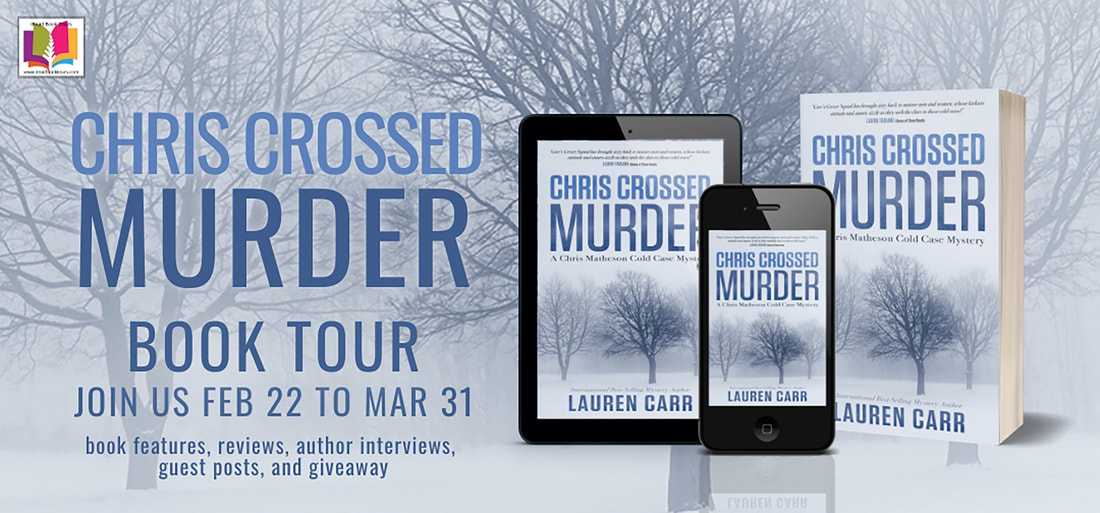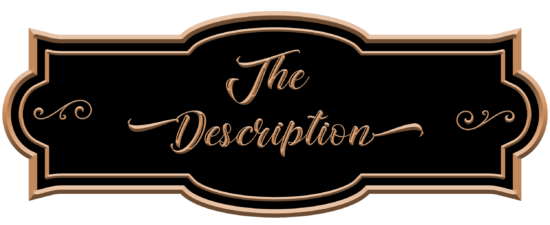 A Chris Matheson Cold Case Mystery: Book 2
Publication Date: January 22, 2019
It all started with a chance encounter in the city with Blair, his late wife.
Chris Matheson and the Geezer Squad, working under the guise of a book club, dig into the events surrounding his late wife's supposed death halfway around the globe. A state department employee shoots himself in the back three times. A CIA operative goes missing. A woman is targeted by an international assassin three years after being declared dead in a terrorist attack overseas.
Nothing is as it seems.
In his most personal cold case, Chris fights to uncover why the state department told him that Blair, the mother of his children, had been killed when she was alive. What had she uncovered that has made her a target? Who terrified her so much that she had gone into hiding and why are they now after him?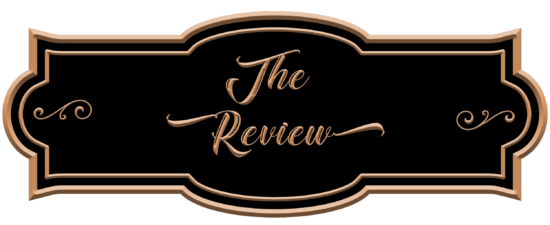 The Geezer Squad is back with another action-packed mystery, and this time it is personal. As the second installment in the Chris Matheson Cold Case series, Winter Frost brings Matheson face-to-face with a ghost.
Author Lauren Carr delivers an action-packed story from the beginning chapter when Matheson sees the wife he thought died three years ago and chases her through the metro station, only to find her being escorted surreptitiously at gunpoint by an international assassin. When Matheson shoots him, the woman slips away.
Whisked away by one of the alphabet agencies, Chris finds himself and fellow agents in danger. He turns to the Geezer Squad for assistance in identifying the enemy. Meanwhile, Chris and Helen find themselves in a predicament regarding their budding relationship.
This installment can easily be read as a standalone, thanks to the helpful cast of characters at the beginning of the story. However, I recommend reading in sequence to watch the evolution of the characters, along with their four-legged companions.
Winter Frost delivers another well-developed mystery featuring Matheson and the Geezer Squad. It's packed with plenty of twists and turns leading to an explosive conclusion.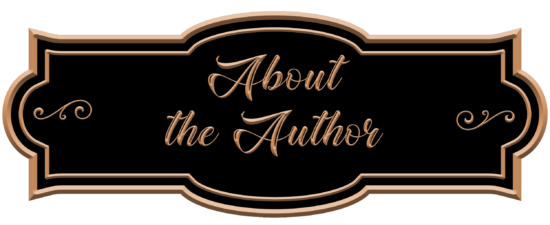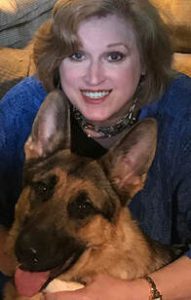 Lauren Carr is the international best-selling author of the Mac Faraday, Lovers in Crime, and Thorny Rose Mysteries—over twenty titles across three fast-paced mystery series filled with twists and turns!
Book reviewers and readers alike rave about how Lauren Carr's seamlessly crosses genres to include mystery, suspense, romance, and humor.
Lauren is a popular speaker who has made appearances at schools, youth groups, and on author panels at conventions. She lives with her husband, and three dogs on a mountain in Harpers Ferry, WV.

Feb 22 – Mystery Review Crew – book series spotlight / guest post / giveaway
Feb 22 – The Book Countess– book series spotlight / author interview / giveaway
Feb 22 – Locks Hooks and Books – book review of CHRIS CROSSED MURDER / author interview / giveaway
Feb 22 – Because I said so — and other adventures in Parenting – book review  of CHRIS CROSSED MURDER / guest post / giveaway
Feb 23– Leanne Bookstagram– book review of ICE
Feb 24 – My WorldReads– book series spotlight / author interview / giveaway
​Feb 24 – Book Reviews by Linda Moore – book series spotlight / giveaway
Feb 27 – Splashes of Joy – book review of ICE / giveaway
Feb 27– Rockin' Book Reviews – audiobook review of WINTER FROST / giveaway
Feb 27 – Bound 4 Escape– book review of CHRIS CROSSED MURDER / giveaway
Feb 28 – Blooming with Books – book series spotlight / giveaway
Feb 28 – Splashes of Joy– book review of WINTER FROST / giveaway
Feb 28 – Paws.Read.Repeat – audiobook book review of ICE / giveaway
Mar 1 – Christa Reads and Writes – book review of ICE / giveaway
Mar 1 –  Leanne Bookstagram – book review of WINTER FROST
Mar 1 – Cover Lover Book Review– book review of CHRIS CROSSED MURDER / guest post / giveaway
​Mar 1 – Rockin' Book Reviews – audiobook review of THE LAST THING SHE SAID / giveaway
Mar 2 – Diane's Book Journal– book review of CHRIS CROSSED MURDER
Mar 3 – Novels Alive – book review of ICE / giveaway
Mar 3 – Gina Rae Mitchell – book review of ICE / giveaway
Mar 3 – Rockin' Book Reviews – book review of CHRIS CROSSED MURDER / guest post / giveaway
Mar 3 – Bigreadersite – book review of CHRIS CROSSED MURDER / giveaway
Mar 6 – Welcome To MLM Opinions Reviews – book review of ICE / giveaway
Mar 6 –Novels Alive – book review of WINTER FROST / giveaway
Mar 7 – Welcome To MLM Opinions Reviews – book review of WINTER FROST / giveaway
Mar 7 –  Leanne Bookstagram – book review of THE LAST THING SHE SAID
Mar 8 – Deborah-Zenha Adams – book series spotlight / guest post / giveaway
Mar 8 – Paws.Read.Repeat – audiobook book review of WINTER FROST / giveaway
Mar 8 – Welcome To MLM Opinions Reviews – book review of THE LAST THING SHE SAID / giveaway
Mar 9 – Splashes of Joy – book review of THE LAST THING SHE SAID / giveaway
Mar 9 – Welcome To MLM Opinions Reviews – book review of CHRIS CROSSED MURDER / giveaway
Mar 9 – FUONLYKNEW – book review of CHRIS CROSSED MURDER / guest post / giveaway
Mar 10 – Gina Rae Mitchell – book review of WINTER FROST / giveaway
Mar 10 –Novels Alive – book review of THE LAST THING SHE SAID / giveaway
Mar 10 – Splashes of Joy – book review of CHRIS CROSSED MURDER / giveaway
Mar 13 – Liese's Blog – book series spotlight
Mar 14 – Paws.Read.Repeat – audiobook book review of THE LAST THING SHE SAID / giveaway
Mar 14 – Library of Clean Reads – book review of CHRIS CROSSED MURDER / giveaway
Mar 15 –Novels Alive – book spotlight of CHRIS CROSSED MURDER / giveaway
Mar 15 –Novels Alive – book review of CHRIS CROSSED MURDER / giveaway
Mar 16 –  Leanne Bookstagram – book review of CHRIS CROSSED MURDER / giveaway
Mar 16 – Olio by Marilyn – book review of CHRIS CROSSED MURDER / giveaway
Mar 17 – Celticlady's Reviews – book series spotlight / author interview / giveaway
Mar 17 – Gina Rae Mitchell – book review of THE LAST THING SHE SAID / giveaway
Mar 17 – Christa Reads and Writes – book review of CHRIS CROSSED MURDER 
Mar 17 – Older & Smarter? – book review of CHRIS CROSSED MURDER / author interview / giveaway
Mar 20 – Books for Books – book series spotlight
Mar 20 – Sandra's Book Club – book review of CHRIS CROSSED MURDER
Mar 21 – Paws.Read.Repeat – book review of CHRIS CROSSED MURDER / giveaway
Mar 21 – fundinmental – book review of CHRIS CROSSED MURDER / giveaway
Mar 22 – My Reading Getaway – book review of ICE / giveaway
Mar 22 – Book Corner News and Reviews – book review of WINTER FROST / giveaway
Mar 23 – My Reading Getaway – book review of WINTER FROST / giveaway
Mar 23 – Book Corner News and Reviews – book review of THE LAST THING SHE SAID / giveaway
Mar 24 – Gina Rae Mitchell – book review of CHRIS CROSSED MURDER / guest post / giveaway
Mar 24 – Book Corner News and Reviews – book review of CHRIS CROSSED MURDER / giveaway
Mar 24 – Pause for Tales – book review of CHRIS CROSSED MURDER / giveaway
Mar 27 – My Reading Journeys – book review of CHRIS CROSSED MURDER / giveaway
Mar 28 – Jazzy Book Reviews – book series spotlight / guest post / giveaway
Mar 28 — My Reading Getaway – book review of THE LAST THING SHE SAID / giveaway
Mar 29 – inspired.j.reads – book review of CHRIS CROSSED MURDER
Mar 30 – My Reading Getaway – book review of CHRIS CROSSED MURDER / giveaway
Mar 31 – Adventurous Jessy – book review of CHRIS CROSSED MURDER / giveaway
Mar 31 – Just Another Reader – book review of CHRIS CROSSED MURDER / giveaway
TBD – Leels Loves Books – book review of CHRIS CROSSED MURDER / giveaway