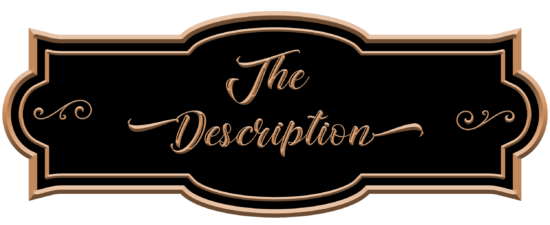 The Atropos Maker: Book 1
Publication Date: June 17, 2022
"Over my dead body would I ever leave him and return to the agency." Norma remembers those words that now prove to be untrue as she rejoins Atropos-a covert government organization-after so many bloodless years. She has just carried out her first mission back, suspiciously without her team. Something tells her things are not what they seem and betrayal is imminent.
It turns out a devastating weapon created by the agency may soon be decommissioned, and things need to change. Norma is beginning to speculate that it isn't her skill set that the agency wants, Instead, accepting her back was their way of gaining access to a more lethal successor.
Is her gut feeling right? Will the agency soon turn on her? Norma must escape the clandestine smoky mirrors of Washington DC and see clearly before it's too late.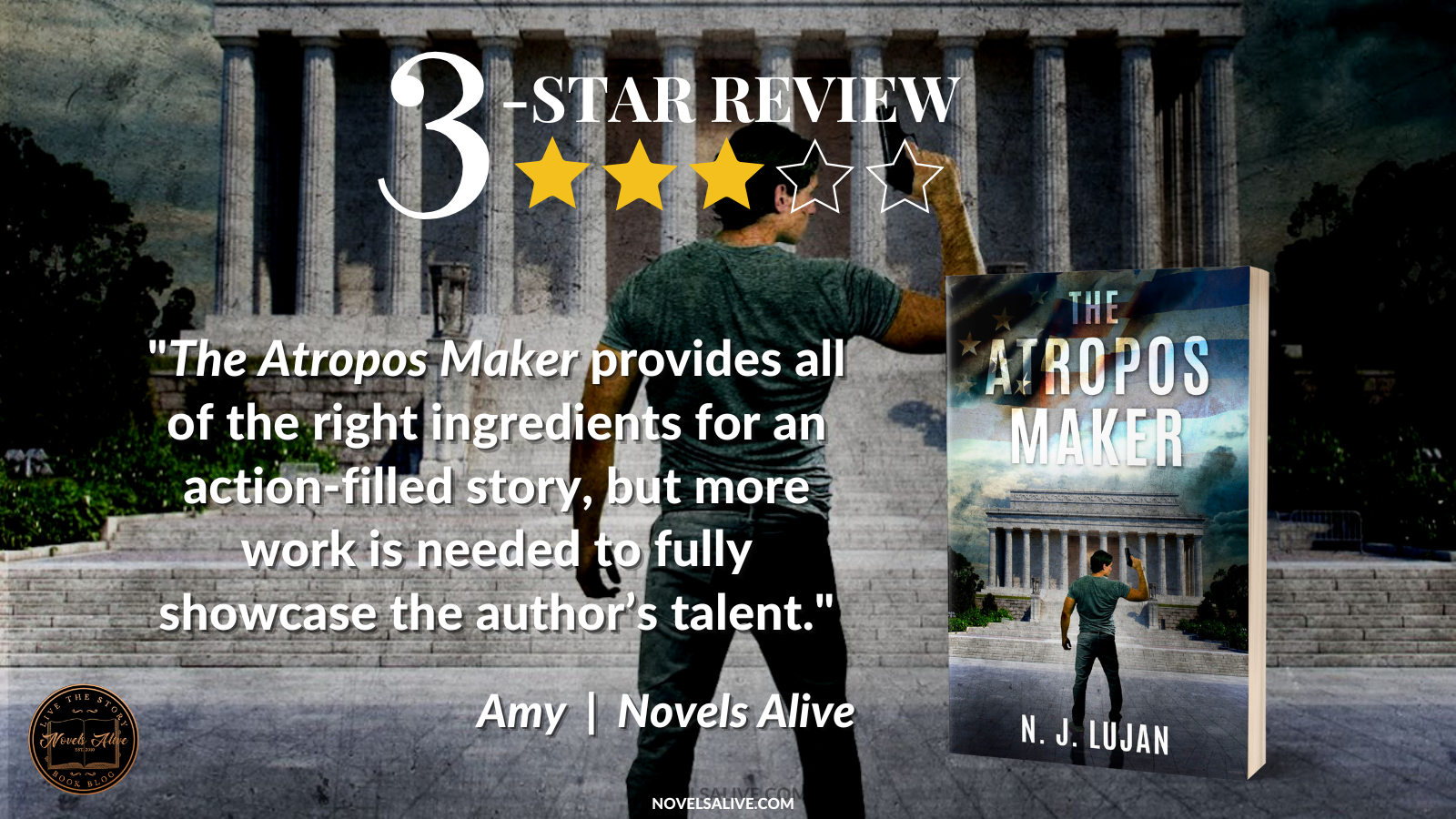 Norma has ties to an elite agency of fighters, but the opening scene of The Atropos Maker finds her in rough shape. As the story jumps back three days, readers get insight into what happened.
Author N.J. Lujan delivers a hardscrabble main character in Norma, as she heads to her hometown in the wake of her father's questionable death. While scenes from her nightmarish childhood are revealed during her visit to the sheriff's department, there's a level of uncertainty as to who exactly pulled the trigger and left him dead.
The author has a solid grasp of descriptive language, but the storyline's organization is oftentimes confusing. It's Norma's son, Alexander, who steps into her shoes at the agency when Norma is killed in an explosion while her husband gathers clues. With a bit of rework, the flow could be greatly improved to guide readers through the story.
For me, I felt like I was a voyeur peeking into the window as the story unfolded. I could see bits and pieces, but just as I thought I was putting things together, the curtain blocked my view.
The Atropos Maker provides all of the right ingredients for an action-filled story, but more work is needed to fully showcase the author's talent.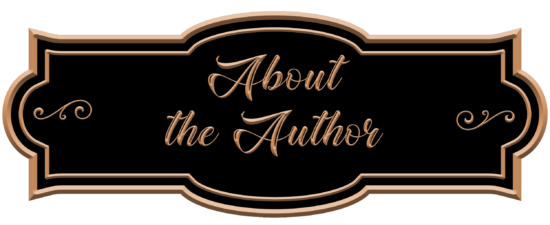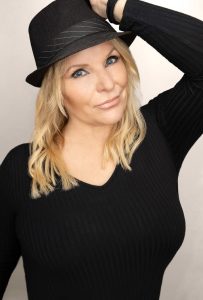 N. J. Lujan was born in Washington, DC then raised in a small town of West Virginia. Her first experience with journalism and writing complex, thrilling stories was as a teenager when she was the R.O.T.C. (Reserved Officers' Training Corps) public affairs officer for her high school. It was then she discovered her love for writing. After graduation she entered the Army then later went on to enjoy a successful corporate career while still fueling a passion for creating complex fictional stories. Today she continues to use parts of her backdrop to vividly take you on a journey that will leave you wanting for more.
N. J. Lujan, a accomplished ghostwriter, now lives in North Carolina and splits her time between writing, work, family, and three very spirited pups.

March 6 – RABT Book Tours – Kick Off
March 7 – Liliyana Shadowlyn – Spotlight
March 8 – Book Junkiez – Spotlight
March 9 – Momma and Her Stories – Excerpt
March 10 – Sapphyria's Book Blog – Spotlight*
March 13 – Book Reviews by Virginia Lee – Spotlight
March 14 – The Avid Reader – Interview
March 15 – Stormy Nights Reviewing – Spotlight
March 16 – Matters That Count – Excerpt
March 17 – Novels Alive – Review
March 20 – Nana's Book Reviews – Spotlight
March 21 – My Reading Addiction – Interview
March 22 – Momma Says to Read or Not to Read – Spotlight
March 23 – Honey Can Do It – Excerpt
March 24 – Book Reviews by Virginia Lee – Spotlight
March 27 – Novel News Network – Review
March 28 – Crossroad Reviews – Spotlight
March 29 – On a Reading Bender – Review
March 30 – Book Corner News and Reviews – Spotlight
March 31 – A Life Through Books – Interview
April 3 – The Faerie Review – Spotlight
April 4 – The Indie Express – Review
April 5 – Texas Book Nook – Review
April 6 – Our Town Book Reviews – Spotlight
April 7 – RABT Reviews – Wrap Up