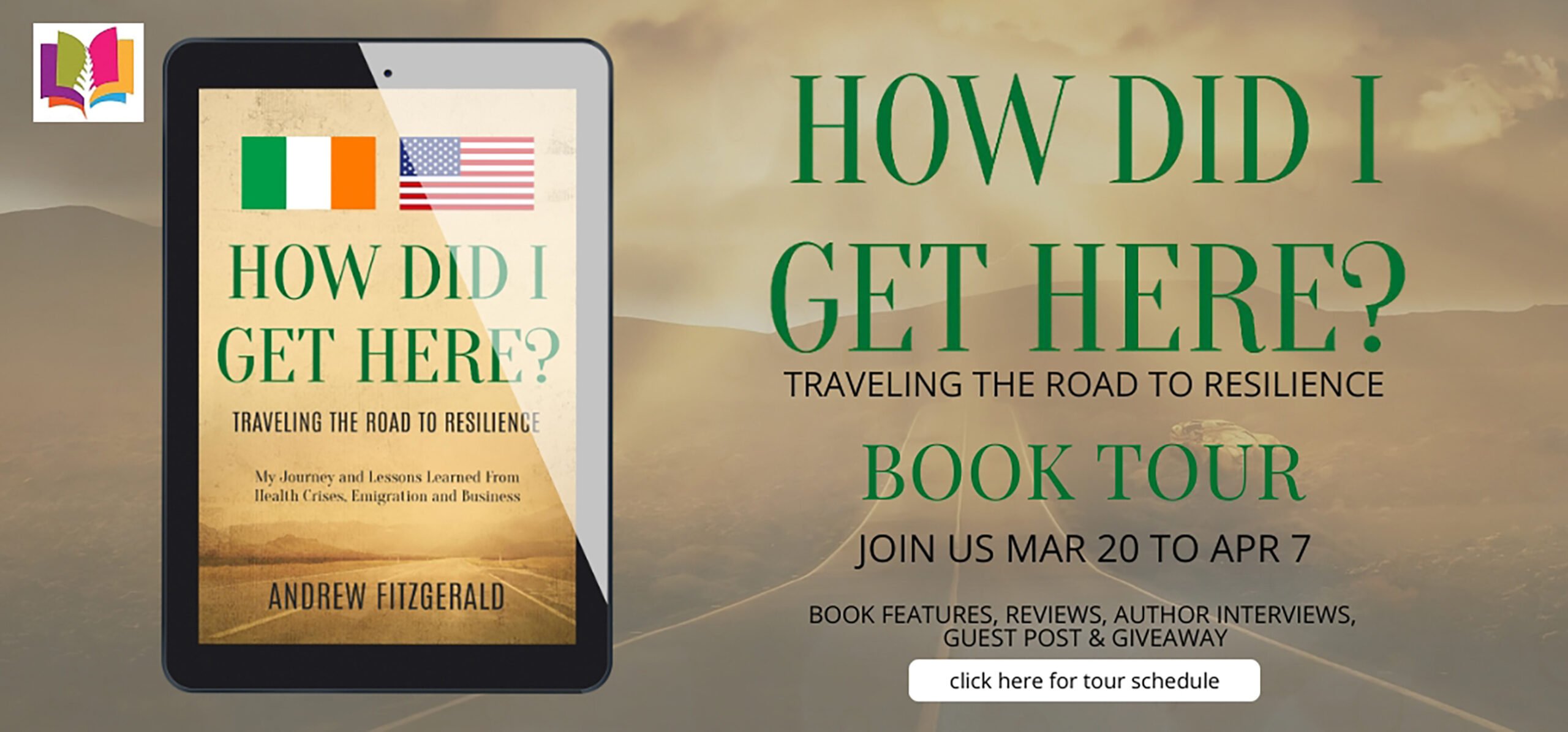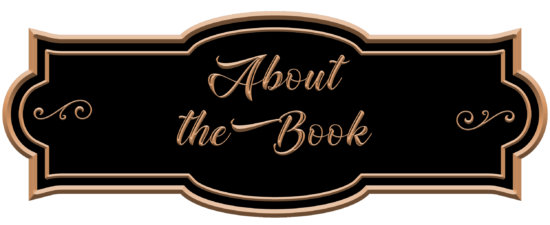 Publication Date: February 14, 2023
As he woke up after dying for the second time, Andrew Fitzgerald asked himself, "How did I get here?"
As he and his wife left Ireland and stepped foot on American soil to begin their lives in the US, he asked himself, "How did I get here?"
As his wife delivered their baby after four miscarriages, he asked himself, "How did I get here?"
As he sat in a customer sales meeting and negotiated the new listing, authorizations, and launch for what is now the no.1 Hard Seltzer in the USA, he asked himself, "How did I get here?"
As he stood on the first tee about to play golf with one of his sporting heroes and a three-time major champion, he asked himself, "How did I get here?"
As he sat in a board room meeting, asserted himself, and rebuked some negative assertions about him, he asked himself, "How did I get here?"
In this poignant memoir about resilience, Andrew Fitzgerald shares his story of immigrating from Ireland to America, only to return to Ireland, and then back to America for good. He explores his struggles with health crises, corporate culture, miscarriage grief, and adapting to his new country.
You'll follow Andrew's story as he shares his key learnings from the highs and lows of his journey, such as:
Talk about your challenging experiences; find someone to help you process your feelings
Follow your dreams; know they're right for you no matter how they sound to others
Give yourself time to adjust; when making big life changes avoid running back to what was comfortable
Be true to your values; define what your values are and stick to them
Learn to trust; trust yourself, have confidence and don't forget your purpose in everything you do
Negotiate in partnership; practice techniques that are customer-centric and deliver a win/win for your customer and company
Celebrate success; you deserve it
Andrew will affirm and demonstrate in his book that the journey is just as important as the destination, with the stark realization that the journey filled with highs and lows is sometimes more fulfilling than the destination. So come with Andrew on this journey to learn how he overcame the various obstacles in his life, flourished, and ultimately traveled the road to resilience a key trait you too can develop in your personal and business life.
​Resilience is for everyone…..Are you ready?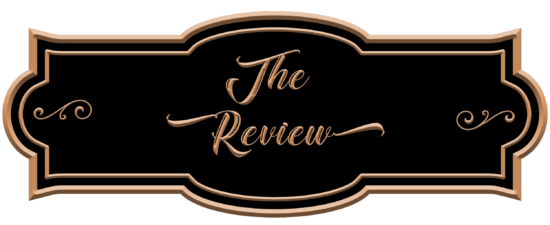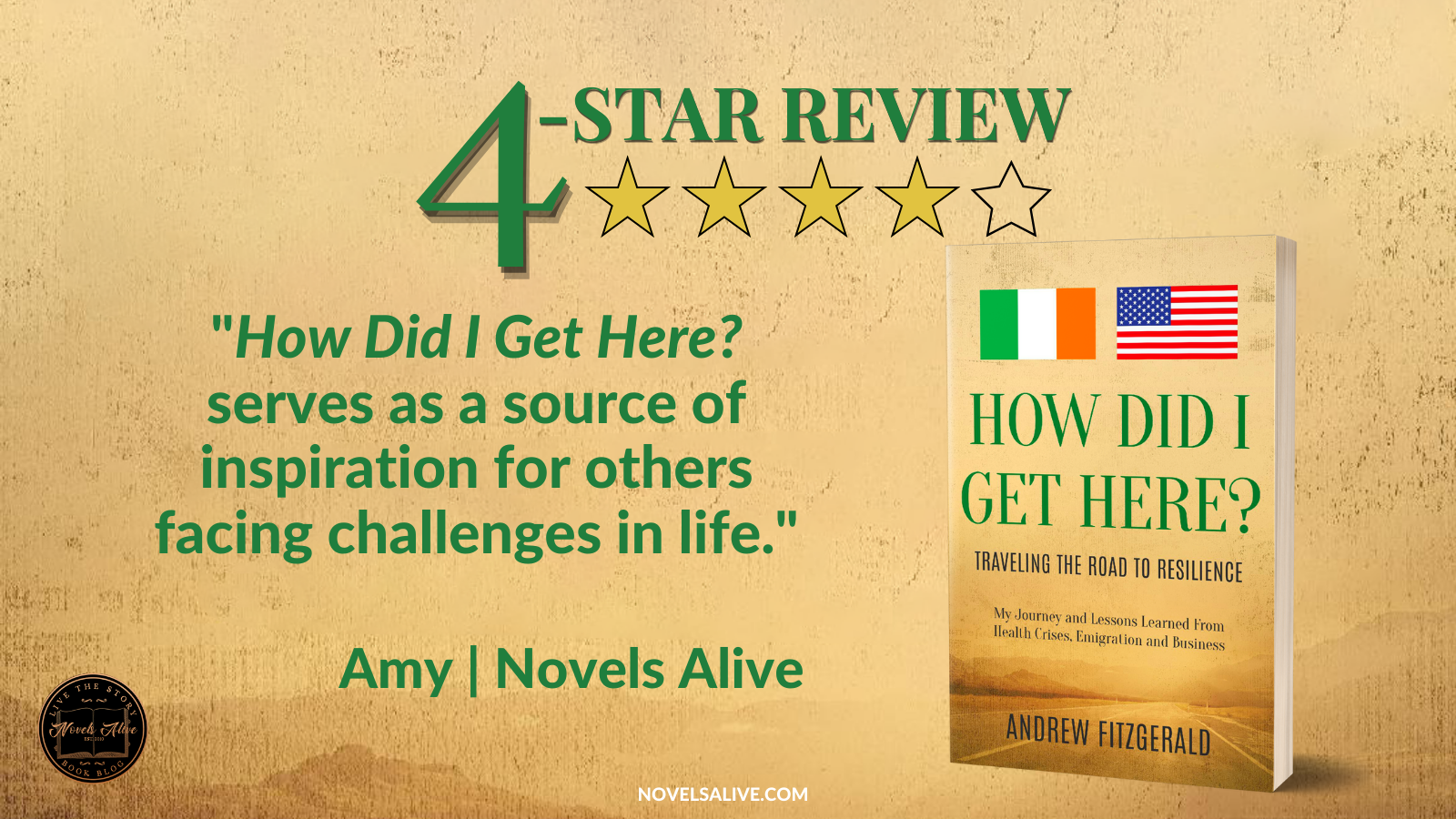 Through the lives of others, we can gain wisdom based on their experiences. That's the premise held by author Andrew Fitzgerald in sharing his life experiences in How Did I Get Here?
Through health crises, emigration, and business, Fitzgerald details events of his life while using resilience as a common theme. With just over 100 pages, the book is divided into four parts: health crises, move to America, corporate life, and pregnancies and miscarriages. After each section, the author lists key learnings to share with readers.
The author's choice of organizational style is significant because he uses a thematic approach as opposed to chronological. Although there is a clear segmentation of topics, the author doesn't delve deeply. Instead, it is more of a superficial presentation of events that occurred to him and what he learned from the experience.
A native of Ireland, Fitzgerald, and his wife emigrated to America, where they found themselves a bit overwhelmed. It's on their second attempt at a new life in the United States that they become successful, which serves as a rich example of resilience.
How Did I Get Here? serves as a source of inspiration for others facing challenges in life.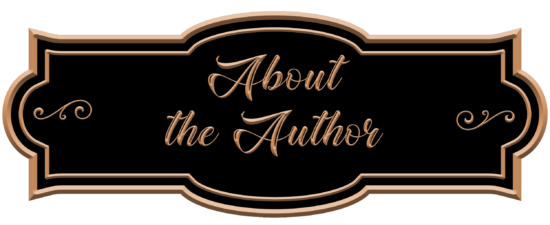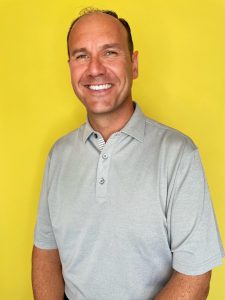 Andrew Fitzgerald is a native of Ireland and now resides in Oceanside, California. A father, husband, and author, he speaks on what it takes to be successful in the corporate world, and how to overcome health crises and loss. He has recovered from serious setbacks to flourish and thrive with resilience. Andrew enjoys all sports, plays golf, and loves to cook and hike when he is not thinking about the next big brand launch.

Mar 20 – Novels Alive – book review / giveaway
Mar 21 – fundinmental – book spotlight / giveaway
Mar 22 – Locks, Hooks and Books – book review / giveaway
Mar 23 – Cover Lover Book Review – book spotlight / giveaway
Mar 24 – Lisa's Reading – book spotlight / giveaway
Mar 27 –
Mar 28 – Celticlady's Reviews – book spotlight / giveaway
Mar 29 – A Mama's Corner of the World – book review / giveaway
Mar 30 – Liese's Blog – book spotlight / giveaway
Mar 31 – My WorldReads – book spotlight / guest post / giveaway
Apr 3 – Books for Books – book spotlight
Apr 4 – Splashes of Joy – book review / giveaway
Apr 5 – Jazzy Book Reviews – book spotlight / giveaway
Apr 6 –
Apr 7 – Gina Rae Mitchell – book review / guest post / giveaway
Apr 7 – Books and Games – book review / author interview / giveaway