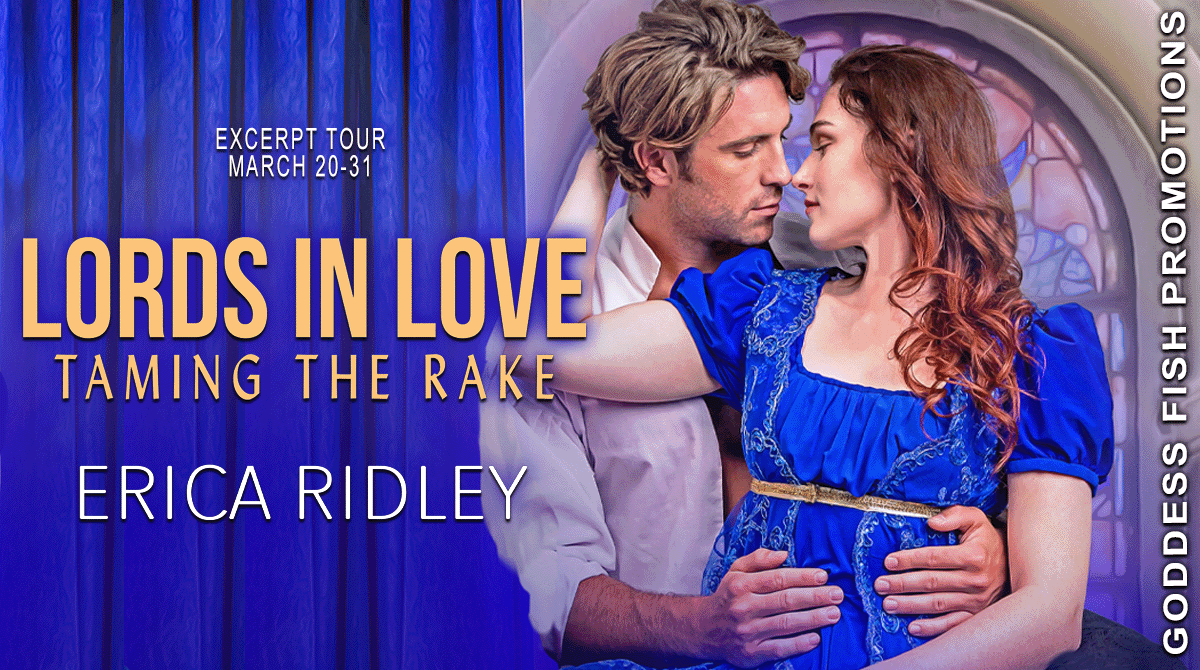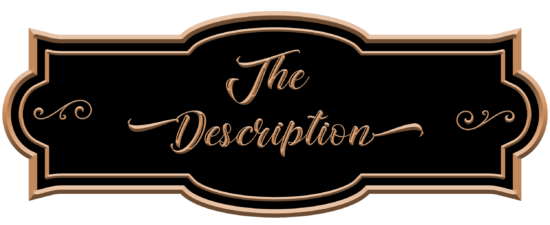 Lords in Love: Book 2
Publication Date: March 21, 2023
Enjoy a fiery, passionate enemies-to-lovers revenge romance from a New York Times bestselling author!
All her life, Miss Gladys Bell was a wallflower whose parents despaired of her ever attracting a suitor. Then she met the man of her dreams, who said she was the woman of his. One passionate night later, Gladys awaits a marriage proposal that never comes. Reuben Medford, the ton's most notorious rake, doesn't even remember her name.
Thanks to his cold-hearted callousness, Gladys lost her reputation, her dowry, and her chance at love. But now she's back, and bent on revenge. He's trifled with the wrong woman: This wallflower has thorns. Once Gladys holds that damnable rake's arrogant, fickle heart in her hands… She'll crush it, just as he did to her.
This time, he'll remember her name.
A plot for revenge has never been so entertaining nor so fraught with thwarted but denied desire as Erica Ridley's Taming of the Rake. 
When a plot for revenge goes sideways, and the party seeking revenge finds themselves struggling to overcome personal desires to see their plan succeed, is a satisfying outcome possible for either party?  
Gladys Bell is a self-acknowledged wallflower. In her fourth season and with absolutely zero offers, not only of marriage but even to dance, she has practically given up. Attending the Matchmaking Festival for the fourth time with her sister, Gladys acknowledges she is unlikely to attract an offer of marriage. 
Reuben Medford, a notorious and extremely handsome rake, is also attending the Marrywell Festival at the request of his uncle. 
Since it is a known understanding those coming to the festival are there only to seek a suitable marriage partner, Reuben's attendance must mean he is settling down at last. 
When Medford mistakes Gladys for a liaison he is expecting, he ruins her and leads her to mistakenly believe he will save her reputation with an offer of marriage—which never comes. Thus, the plot for revenge is set in motion. 
The problem? Gladys holds feelings for Reuben while he secretly longs to meet that mystery woman again. Not knowing Gladys is that woman, Reuben falls in love with her, pursuing her with ardency and passion. But, will Gladys forego the revenge she sought for a life of true love, or has revenge festered in her heart too long to overcome?  
Taming the Rake is well-written and an intriguing tale replete with desire, sexual tension, and suspense. As the plot and counter-plot unfold, the reader is privy to the motivations and desires of both Gladys and Reuben, creating the desire to step in and help secure the ultimate happily ever after both seek. The pair can't seem to find a way to reach their goal unless one or the other's resolve gives way—but whose will it be? Taming the Rake is certainly a passionate and entertaining read.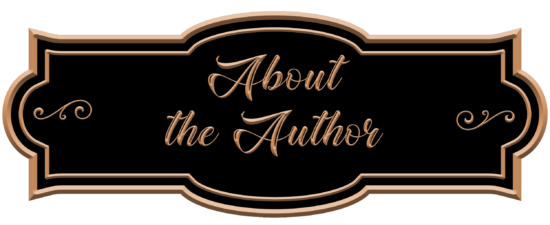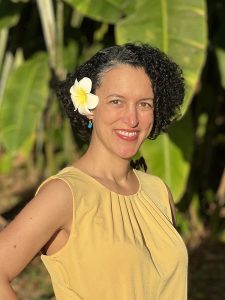 Erica Ridley is a New York Times and USA Today best-selling author of witty, feel-good historical romance novels, including THE DUKE HEIST, starring the Wild Wynchesters. Why seduce a duke the normal way, when you can accidentally kidnap one in an elaborately planned heist?
In the 12 Dukes of Christmas series, enjoy witty, heartwarming Regency romps nestled in a picturesque snow-covered village. After all, nothing heats up a winter night quite like finding oneself in the arms of a duke!
Two popular series, the Dukes of War and Rogues to Riches, feature roguish peers and dashing war heroes who find love amongst the splendor and madness of Regency England.
When not reading or writing romances, Erica can be found eating couscous in Morocco, zip-lining through rainforests in Central America, or getting hopelessly lost in the middle of Budapest.

March 20: The Key Of Love
March 20: Westveil Publishing
March 21: Literary Gold
March 22: All the Ups and Downs
March 23: Rogue's Angels
March 23: Hope. Dreams. Life… Love
March 24: Novels Alive – review
March 27: Books to Light Your Fire
March 27: Iron Canuck Reviews & More
March 28: Momma Says: To Read or Not to Read
March 29: Jazzy Book Reviews
March 29: BJ Sikes author, indie writer of fantastical history – review
March 30: Twirling Book Princess
March 30: Aubrey Wynne: Timeless Love
March 31: Maggie Blackbird – review