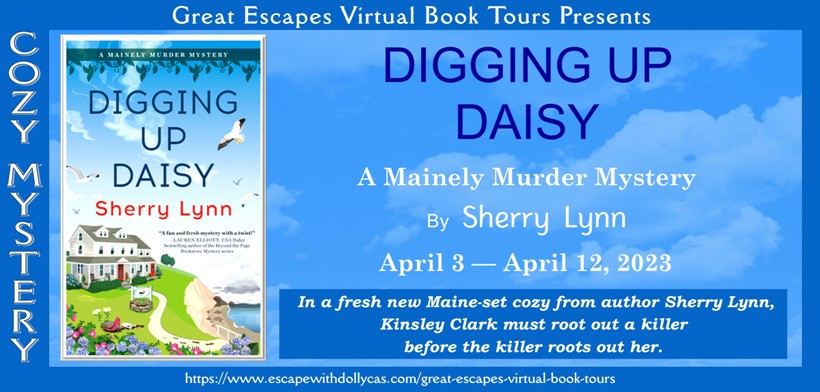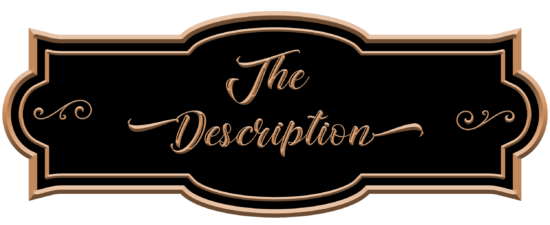 A Mainely Murder Mystery: Book 1
Publication Date: April 4, 2023
In a fresh new Maine-set cozy from author Sherry Lynn, Kinsley Clark must root out a killer before the killer roots out her.
At twenty-nine, Kinsley Clark is living the dream life she always envisioned for herself. She's the proud owner of SeaScapes, a thriving landscaping company in wealthy Harborside, set on the rugged coast of southern Maine. Kinsley's veins are filled with salty air, a myriad of colors, and the fragrance of fresh blooms. But one afternoon, while working at her aunt Tilly's bed-and-breakfast, the Salty Breeze Inn, Kinsley digs up more than she bargained for—a high-heeled shoe. The once sparkly shoe, now caked in mud, is linked to a case the police had appropriately dubbed the "Cinderella Murder."
Kinsley panics. Does this mean that her aunt and the inn are somehow connected to this murder? Will it scare away potential guests? Will it subject the inn to a rush of bad press? With Aunt Tilly's reputation, and possibly her safety, on the line, Kinsley digs deeper into the crime to find out what the shoe was doing on her aunt's property and who murdered Cinderella, whose real name is Daisy. As she investigates, more suspects rise to the surface, and eventually, Kinsley has to weed out a killer.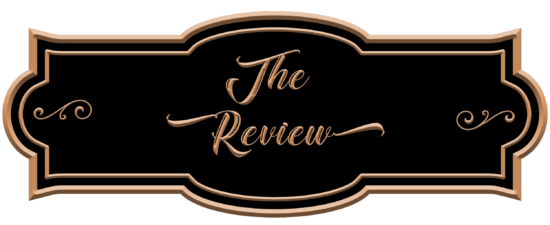 Digging Up Daisy is the first book in the Mainely Murder Mystery series by Sherry Lynn, and I'm looking forward to reading more. 
Kinsley is a landscape gardener in a wealthy coastal town in Maine with a small town feel and a lot going on. There are small businesses, some sinister feelings, and a murder to solve, all leading up to a special weekend for the town. Kinsley is out to solve the murder and gives clues to her friend Rachel on the force as she and her friend Becca sift through the clues to discover whodunnit.
This cozy mystery was a little slow getting into since there was a lot of background information on the characters to be sorted through. When the book took off for me, several chapters in, I couldn't turn the pages quickly enough. There are a lot of vivid descriptions of the homes, the small town, the beautiful gardens and flowers, the food, and the ocean. I could feel the warm breezes, smell the fragrant flowers, and breathe the salty ocean air, along with the lobstah! 
There were a lot of twists and turns, along with many red herrings, which seemed to throw everyone off the scent. There were corny jokes and phrases all having to do with murder, gardening, and even Cinderella. You have to read the book to be in the know. 
There is closure in solving the crime but not without some injuries along the way. Knowing this is the first book in the series, I look forward to meeting up with these characters again. 
I love the cover, which brings up memories of several visits to southern Maine, and I can envision myself staying there. It invoked a peacefulness in me.
Digging Up Daisy is a delightful start to this cozy mystery series brimming with small town charm, a plethora of clues, and misdirects, leaving me wanting more.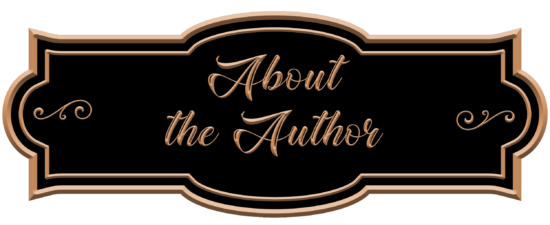 Sherry Lynn spent countless summers on the coast of Maine, knowing she'd one day return to write about the magical location from her youth. Curious by nature, sleuthing became the perfect fit for her, and she has written multiple cozy mystery series under several pseudonyms. Currently, Sherry lives in the Midwest with her husband, but she dreams about one day retiring oceanside with a good book in her hand.

April 3 – Maureen's Musings – SPOTLIGHT
April 3 – Sapphyria's Book Reviews – SPOTLIGHT
April 4 – I'm Into Books – SPOTLIGHT
April 4 – The Avid Reader – REVIEW
April 5 – Christy's Cozy Corners – AUTHOR GUEST POST
April 5 – ebook addicts – SPOTLIGHT WITH EXCERPT
April 5 – Novels Alive – REVIEW
April 6 – MJB Reviewers – SPOTLIGHT WITH EXCERPT
April 6 – Escape With Dollycas Into A Good Book – REVIEW
April 6 – Reading Is My SuperPower – REVIEW
April 7 – Hearts & Scribbles – SPOTLIGHT
April 7 – Baroness Book Trove – REVIEW
April 7 – StoreyBook Reviews – REVIEW
April 8 – Celticlady's Reviews – SPOTLIGHT WITH RECIPE
April 8 – #BRVL Book Review Virginia Lee – SPOTLIGHT
April 9 – Books a Plenty Book Reviews – REVIEW, CHARACTER INTERVIEW
April 9 – Brooke Blogs – SPOTLIGHT WITH RECIPE 
April 10 – Literary Gold – AUTHOR INTERVIEW
April 10 – Melina's Book Blog – REVIEW
April 11 – Ascroft, eh? – CHARACTER GUEST POST
April 11 – Guatemala Paula Loves to Read – REVIEW
April 12 – Book Club Librarian – REVIEW
April 12 – Elizabeth McKenna – Author – SPOTLIGHT