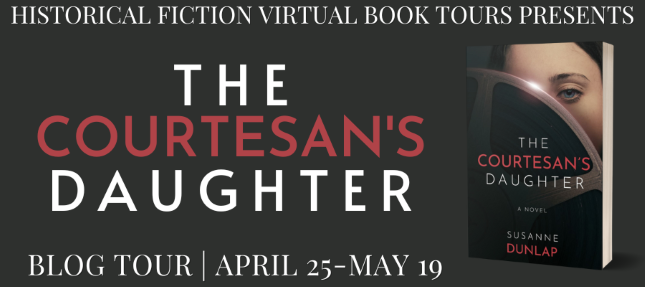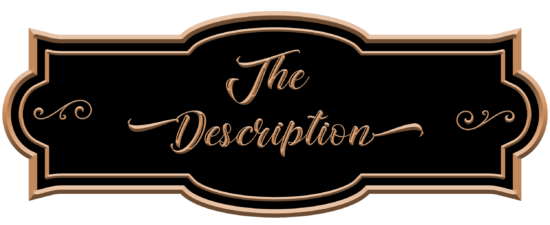 Publication Date: April 25, 2023
What happens when a daughter's dream and a mother's sordid past collide?
New York, 1910. Seventeen-year-old Sylvie and her French-immigrant mother Justine eke out a living doing piecework in a tenement on the Lower East Side, while Sylvie attends school so that she can escape their life of poverty by becoming a teacher.
At least, that's what her mother believes should happen. Sylvie, though, has a different dream. She wants to be a star in the new moving pictures, just like the beautiful Vitagraph Girl. When she meets a dangerously handsome Italian boy at church one Sunday and he encourages her ambitions, she begins secretly taking steps toward the career she knows her mother won't approve of.
But Sylvie isn't the only one with secrets. Justine has kept her sordid past from Sylvie ever since they came to New York fifteen years before, stitching together a fabric of lies along with the shirtwaists she finishes every day, doing everything in her power to keep the truth from her daughter-that she fled Paris as a courtesan after committing a crime that could still get her arrested, or worse.
When Justine's past catches up with her in a single act of brutality, Sylvie witnesses what she thinks is her mother's betrayal and runs away during a freak blizzard, putting them both in grave danger.
Ambition, survival, and unexpected alliances combine in this mother-daughter story that proves love can conquer all-at a price.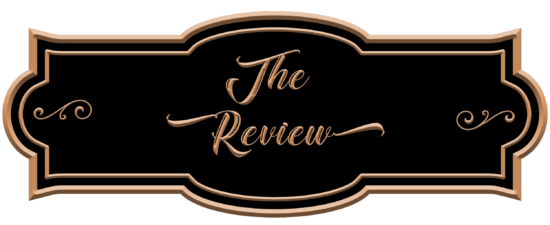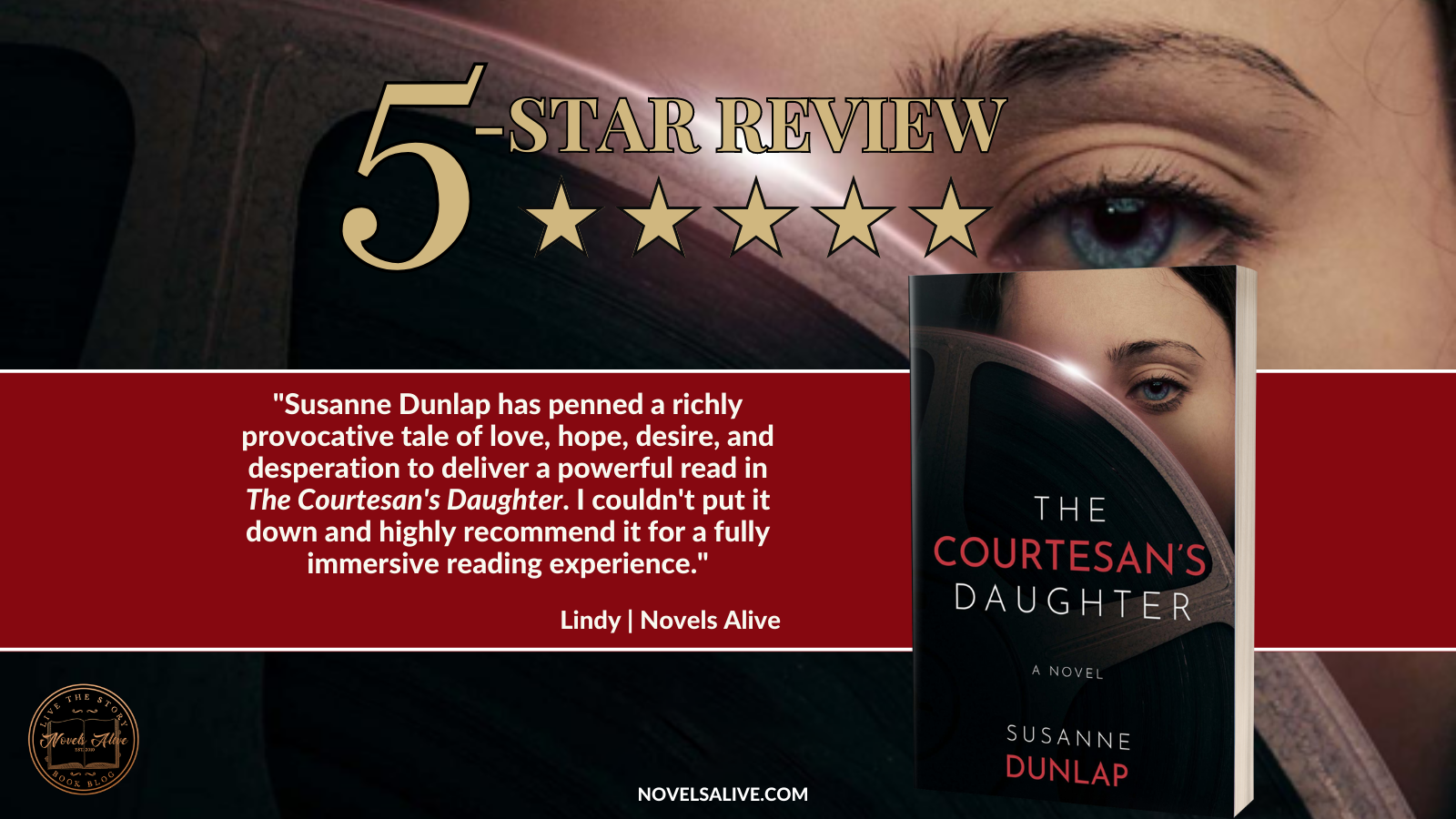 Powerful. Riveting. Splendidly written. The Courtesan's Daughter by Susanne Dunlap delivers compellingly on every level. 
Sylvie Button has a dream. She wants to be the Vitagraph girl and be a star in the new moving picture medium. Her mother, Justine Button, has a far different dream for her daughter. She dreams of Sylvie becoming a teacher and living a safe, quiet life.
Even while attending a girls' school and helping her mother sew shirt waists to make ends meet, Sylvie's dreams reach further abroad. Secretly enamored with moving pictures, Sylvie imagines herself on the screen of the local Nickelodeon and yearns of someday, somehow making it happen. 
Justine, Sylvie's mother, has a secret of her own—a dark secret. Escaping to America from France and the life of a courtesan, Justine snatched her daughter from her paramour, Alfonse d-Antigny, the girl's biological father, and now lives in fear of being found by him. He finds her, and her fears soon become reality, plunging her back into the life of a courtesan. 
Protected by her mother and unaccustomed to the attention of young men, Sylvie falls under the gaze of Paola Bonnano, a handsome young man with a questionable family. 
When Sylvie sees her mother in the amorous embrace of her father, a stranger to her, Sylvie seeks security by running to Paolo. With troubles of his own, Paola disappears, leaving Sylvie alone, truly alone, for the first time in her life. Sylvie's next steps and future rely solely on her. Deciding to follow her dream, Sylvie goes to the Vitagraph Studios and becomes a tremendous success in moving pictures, but still searches for answers to her past. 
Justine and Sylvie, each in their own worlds, search for common ground to reach each other and search desperately for a way to put their past to rest. With so many things—known and unknown—working against them, will they ever succeed and find their way back to each other?
The Courtesan's Daughter is a haunting story imbued with vividly detailed characters and vibrantly descriptive settings that leave you certain you've felt every emotion and experienced New York's streets right along with Sylvie and Justine. 
Susanne Dunlap has penned a richly provocative tale of love, hope, desire, and desperation to deliver a powerful read in The Courtesan's Daughter. I couldn't put it down and highly recommend it for a fully immersive reading experience.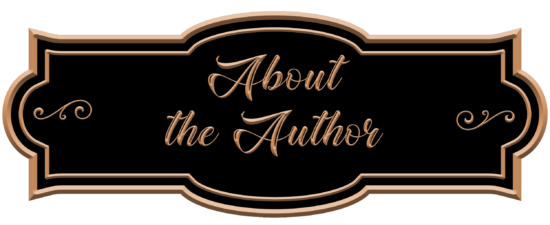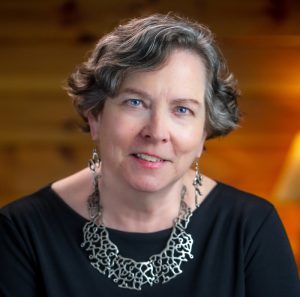 Susanne Dunlap is the author of twelve works of historical fiction for adults and teens, as well as an Author Accelerator Certified Book Coach. Her love of historical fiction arose partly from her studies in music history at Yale University (PhD, 1999), partly from her lifelong interest in women in the arts as a pianist and non-profit performing arts executive. Her novel The Paris Affair won first place in its category in the CIBA Dante Rossetti awards for Young Adult Fiction. The Musician's Daughter was a Junior Library Guild Selection and a Bank Street Children's Book of the Year, and was nominated for the Utah Book Award and the Missouri Gateway Reader's Prize. In the Shadow of the Lamp was an Eliot Rosewater Indiana High School Book Award nominee. Susanne earned her BA and an MA (musicology) from Smith College, and lives in Biddeford, ME, with her little dog Betty.

Tuesday, April 25
Review at Book Reviews and More
Review at A Potpourri of Opinions
Friday, April 28
Review at Novels Alive
Review at Carole Rae's Random Ramblings
Monday, May 1
Review at Adventures in Lit
Wednesday, May 3
Review at Gwendalyn's Books
Friday, May 5
Review at Reading is My Remedy
Review at Books, Cooks, Looks
Monday, May 8
Review at Cover Lover Book Review
Thursday, May 11
Excerpt at Passages to the Past
Tuesday, May 16
Excerpt at Books, Cooks, Looks
Friday, May 19
Review at Coffee and Ink